WHAT ARE THE MOST BEAUTIFUL TOWNS IN CORSICA?
From north to south, explore the citadelles that dot the Island of Beauty, sample the luxurious local cuisine, and lounge on the most beautiful beaches in the Mediterranean. Here is our list of the most beautiful towns to see when you visit Corsica:
Beyond the sublime architecture of historical centres, delicious local cuisine, beaches with crystalline waters, and breathtaking panoramas, Le Collectionist's luxury concierge service will unveil Corsica's most incredible experiences, tailor-made for your holidays.
With Le Collectionist, finding luxury villa rentals in Corsica has never been easier. Choose one of the most beautiful towns to visit in this magical destination, and let our team take care of the rest.
visit porto vecchio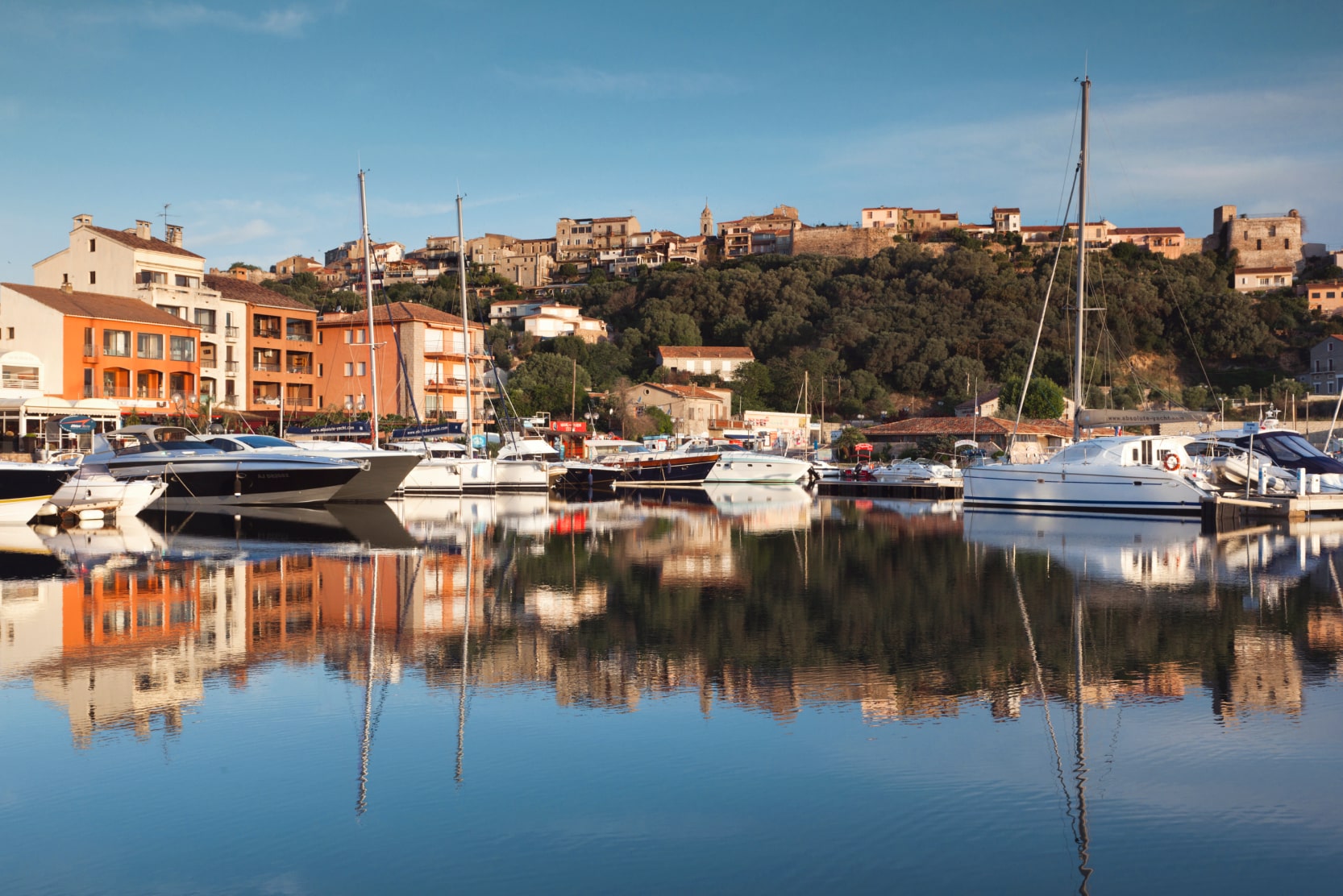 In the south-east of Corsica, Porto Vecchio attracts visitors from all over the world. It's not hard to understand why: the city's natural environment and exceptional architectural heritage are breathtaking, not to mention its stunning beaches! Discover some of the best things to do on holidays in South Corsica.
Where to stay in Porto-Vecchio
Whether you're after a home with a panoramic view of the Mediterranean, an architect's house with vintage decor, or a garden where you can dip your toes in the water, we have selected our best addresses of where to stay in our luxury villas in Porto Vecchio.
Villa Laela for its

stunning view

and ultra

designer decor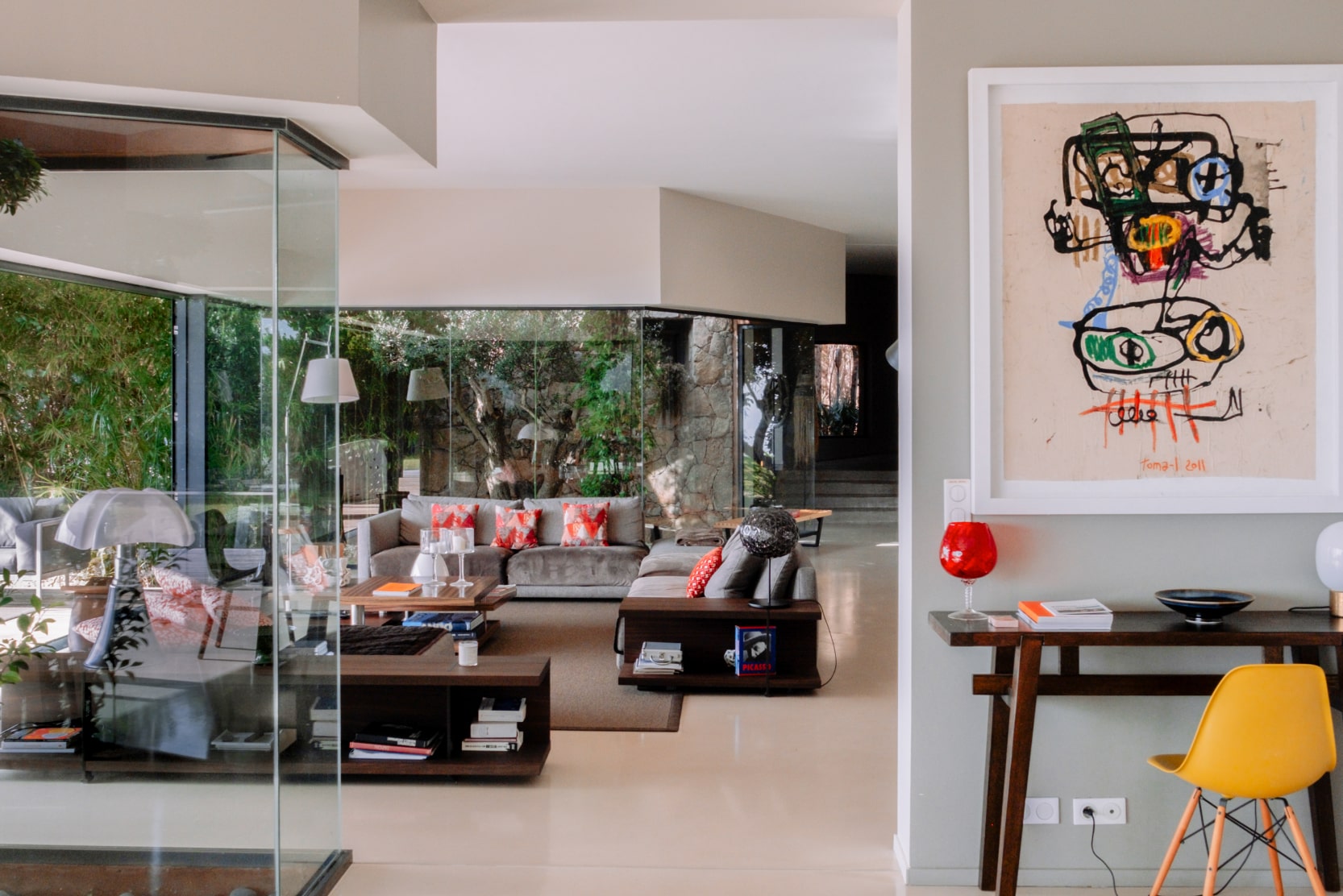 A Mandria for a

cosy holiday

with your

feet in the water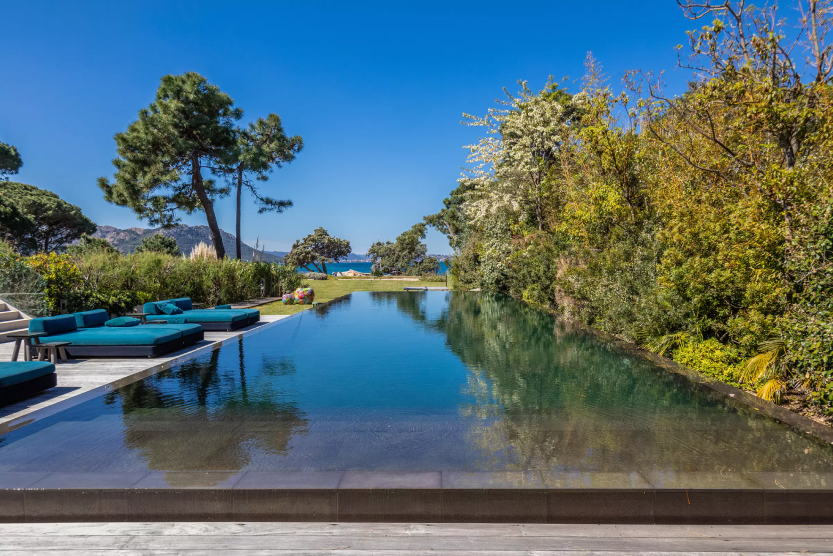 The best restaurants in Porto Vecchio
The most beautiful beaches in Porto Vecchio
Palombaggia Beach, the

jewel of Corsica




The mythical Santa Gulia Beach


The secret white sands of Piantarella
Le Collectionist's must-dos in Porto Vecchio
Take a boat trip out from Porto Vecchio's port to enjoy the town's idyllic seaside setting


Explore Corsica's wild creeks, the Lavezzi Islands, or even

Sardinia




Take a helicopter ride to admire the spectacular aerial view of Bonifacio before landing at Domaine de Murtoli, Southern Corsica's most prized domain


Go horseback riding on Porto Vecchio's beach


Discover Corsica's best cocktails with a private mixologist
VISIT BONIFACIO AND THE LAVEZZI ISLANDS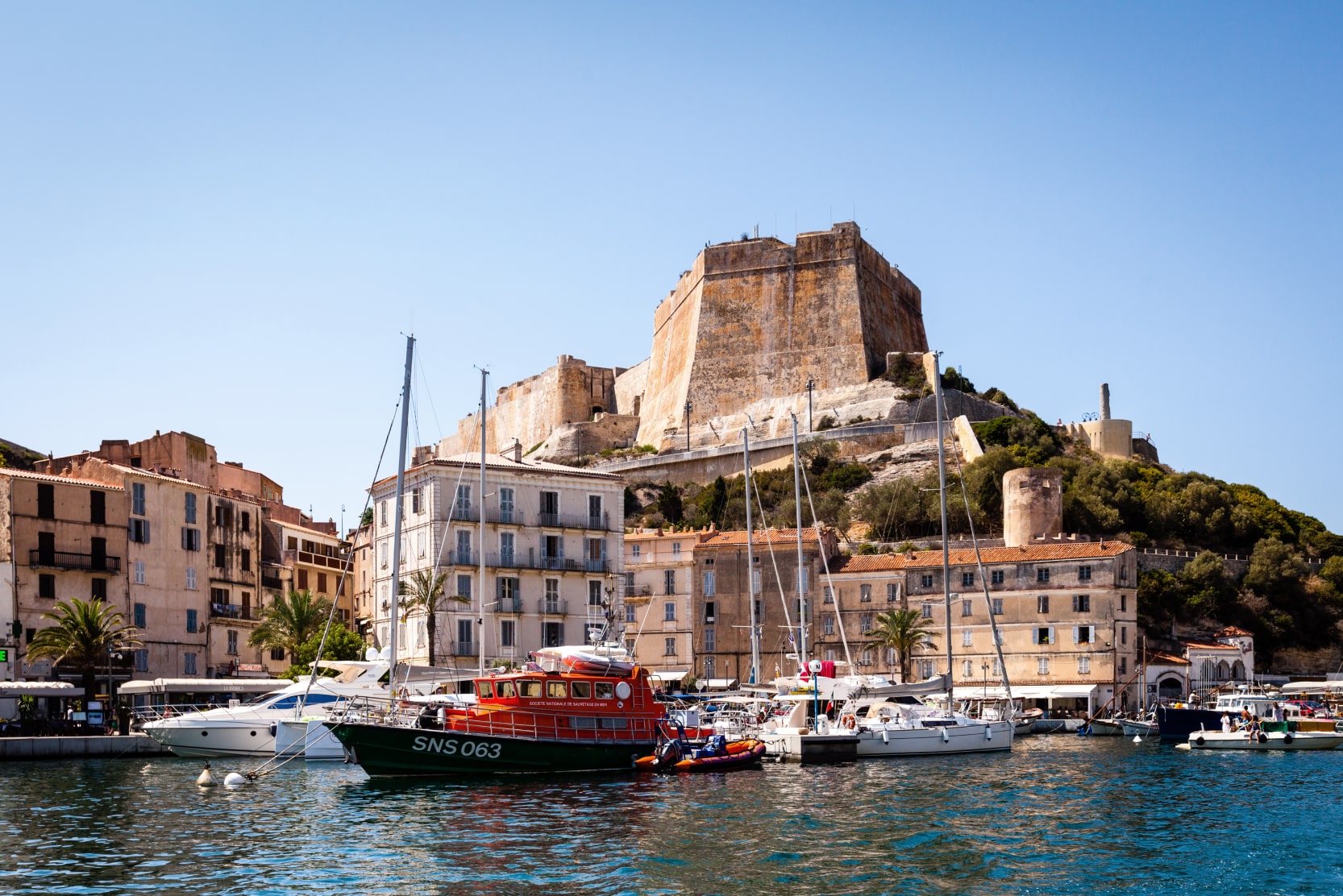 From its stunning limestone cliffs, Bonifacio and its citadel watch over the waters below. With its magnificent architecture, idyllic beaches, trendy restaurants and bars, the so-called "city of cliffs" is one of our favourite destinations in Corsica.

See our guide to the Lavezzi Islands, a magical archipelago to the south of Bonifacio.
Where to stay in Bonifacio
Experience Bonifacio from its heights with a view, or stay just a stone's throw from the city centre to enjoy the best bars and restaurants. Wherever you are, we've selected the most splendid vacation homes, featuring infinity pools, on-foot beach access, and former barns.
Casa Gianca for a

zen ambiance

,

breathtaking view

, and irreproachable decor!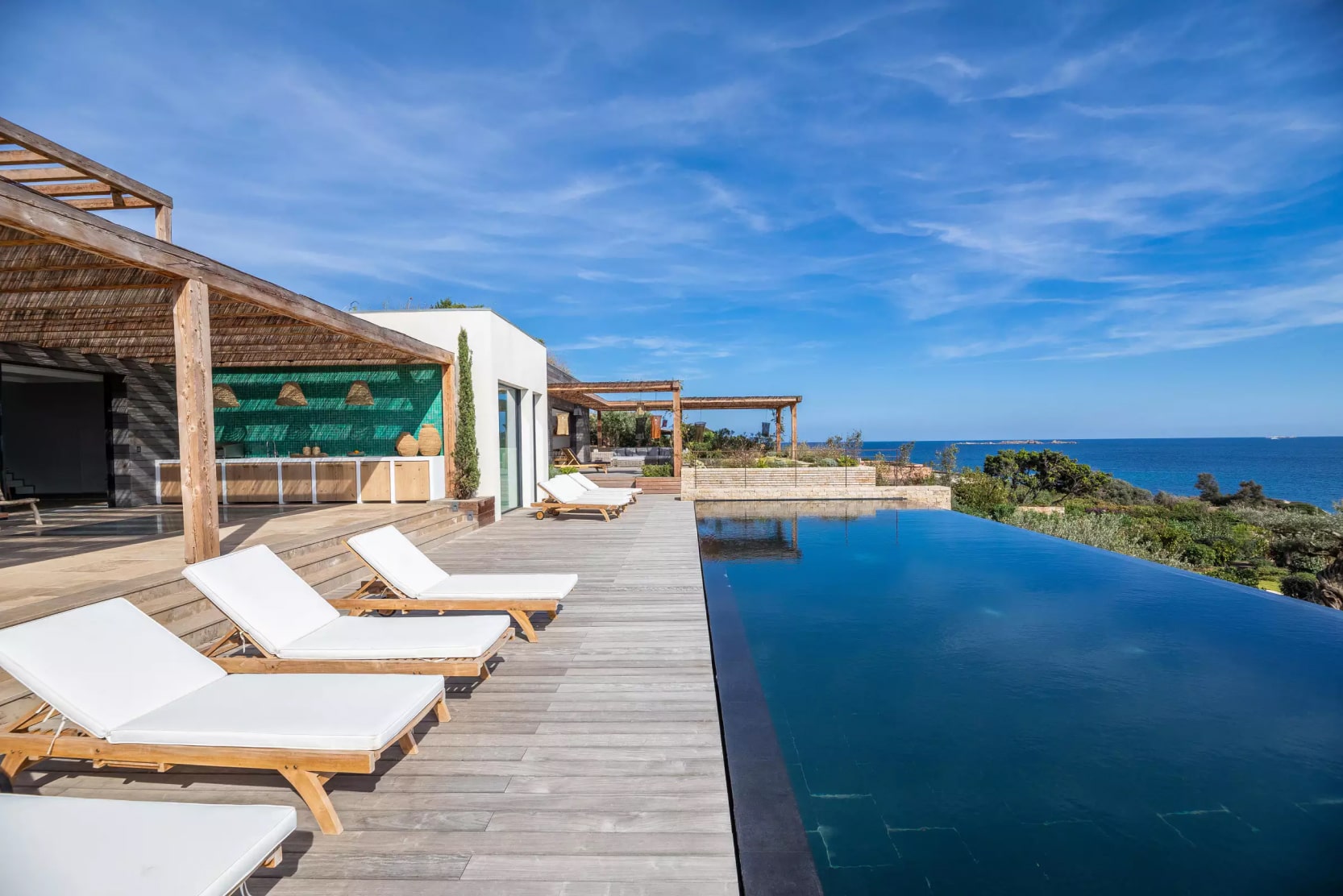 Villa du Couvent for holidays lost in

verdant nature

just a few steps out of the

city centre
Villa Gallo for a

perch on the cliffs

facing the

Mediterranean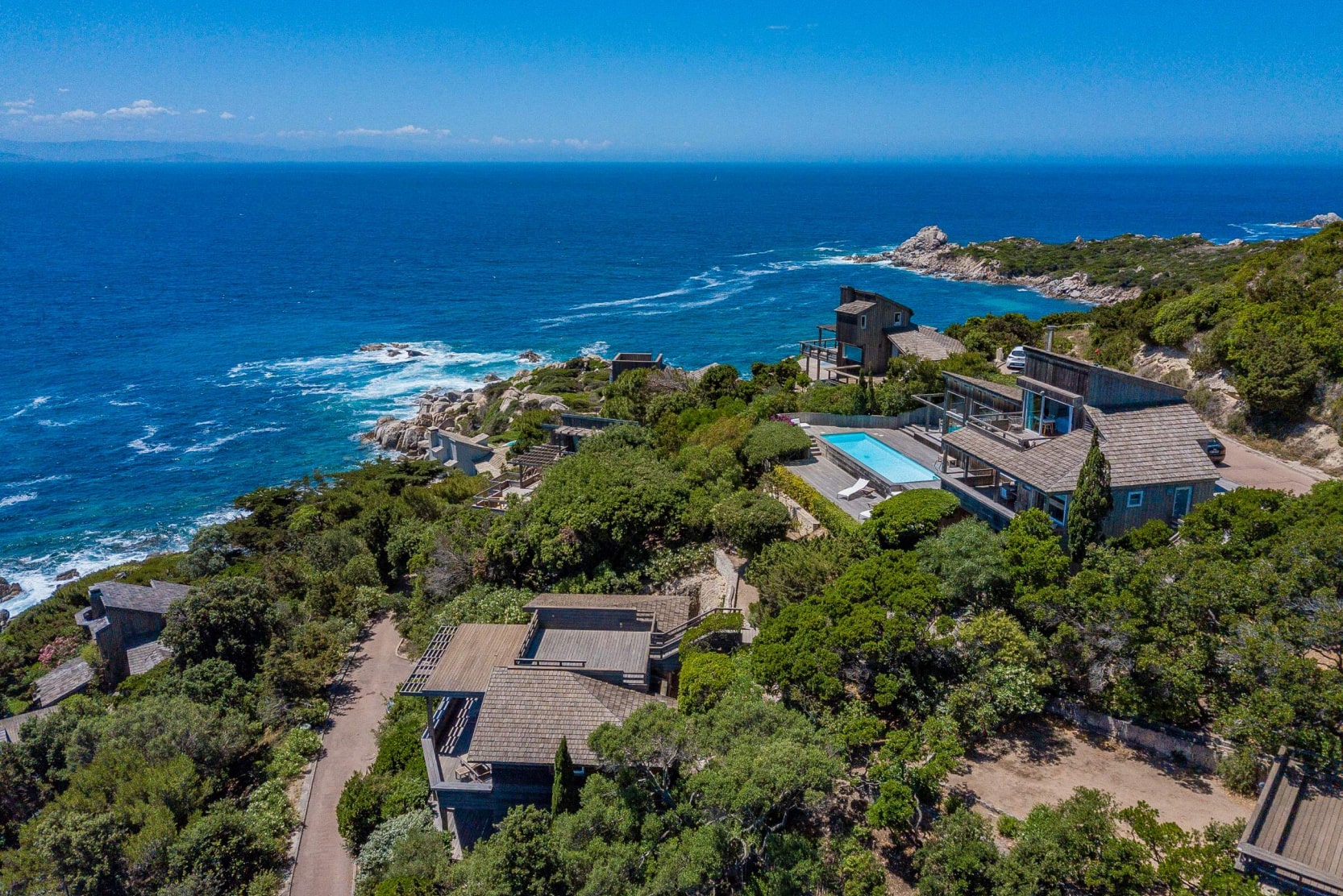 The best restaurants in Bonifacio
Enjoy an extraordinary picnic by Jean Antoine Ottavi, the Corsican chef. Seated around an exceptional table, discover a true

culinary show

in a

secret place

.

Locations: an isolated beach, in the middle of the maquis, on the cliffs of Bonifacio, or at the edge of natural pools.


Pozzo Di Mastri restaurant. Don't miss

Corsican evenings

on Thursday nights, where your tastebuds will travel around the island
The most beautiful beaches in Bonifacio
The private Maora Beach or a confidential swim


Tonnera Beach for a delightful afternoon in the sun
Le Collectionist's must-dos in Bonifacio
Explore a hiking trail along the

Corsican massifs

with our Romano guide


Admire the magnificent Ospedale pine forest and enjoy the most beautiful panoramic views of the hill, Porto Vecchio's bay, the cliffs of Bonifacio, and the Lavezzi Islands. Will you be able to spot Propriano in the distance?


Enjoy a traditional and 100% authentic picnic with cured meats and Corsican cheeses, prepared the previous winter by your very guide
visit ajaccio and the sanguinaires islands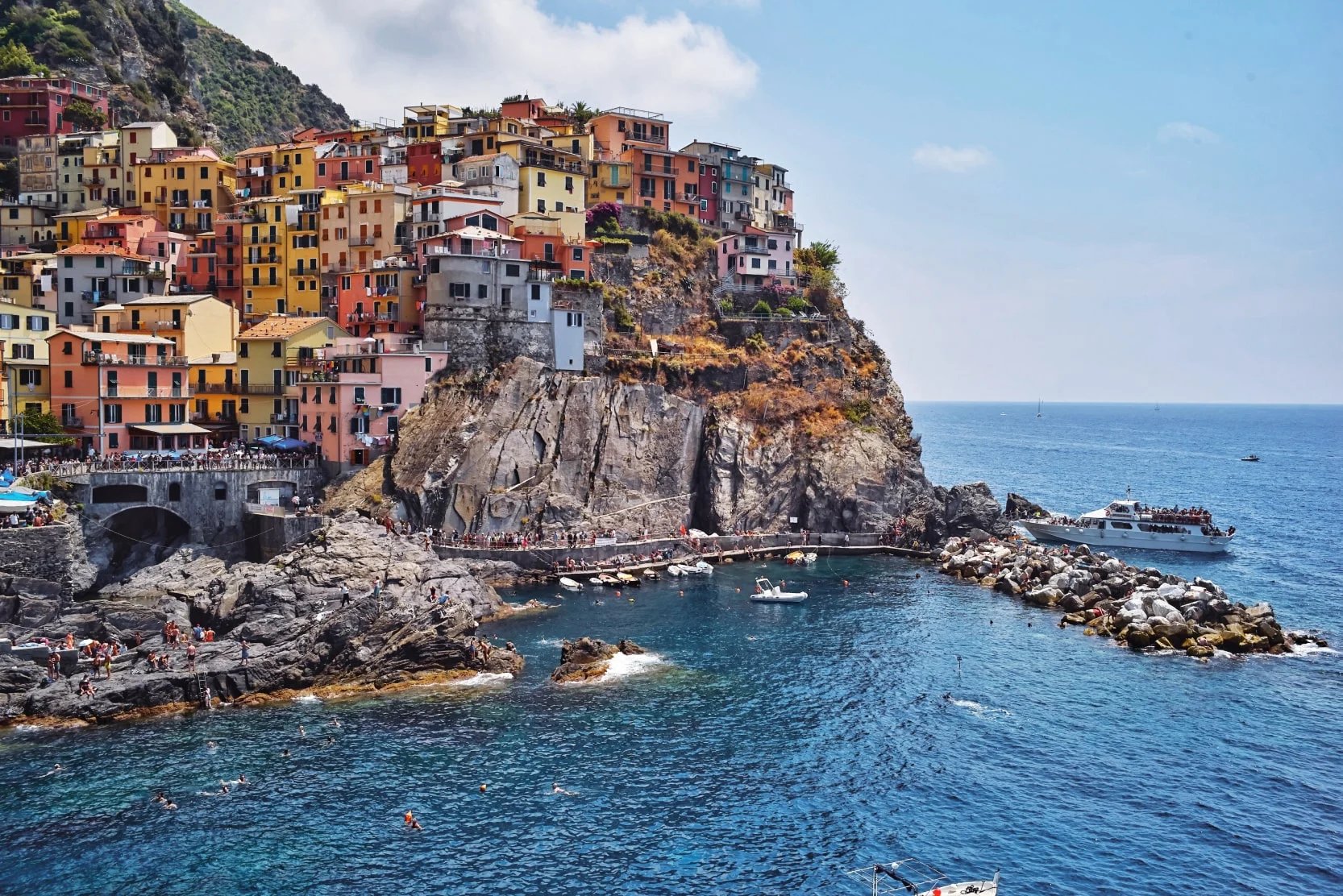 In Southern Corsica, the city of Ajaccio is one of the most fascinating to visit in Corsica. A hub for shopping, food, history and culture, a day in Ajaccio is always worthwhile.
Where to stay in Ajaccio
Ajaccio is just as much a cultural escape as it is one of nature and rest. We've chosen our most incredible luxury villas where you can enjoy zen designs, breathtaking views, and magnificent Corsican beaches.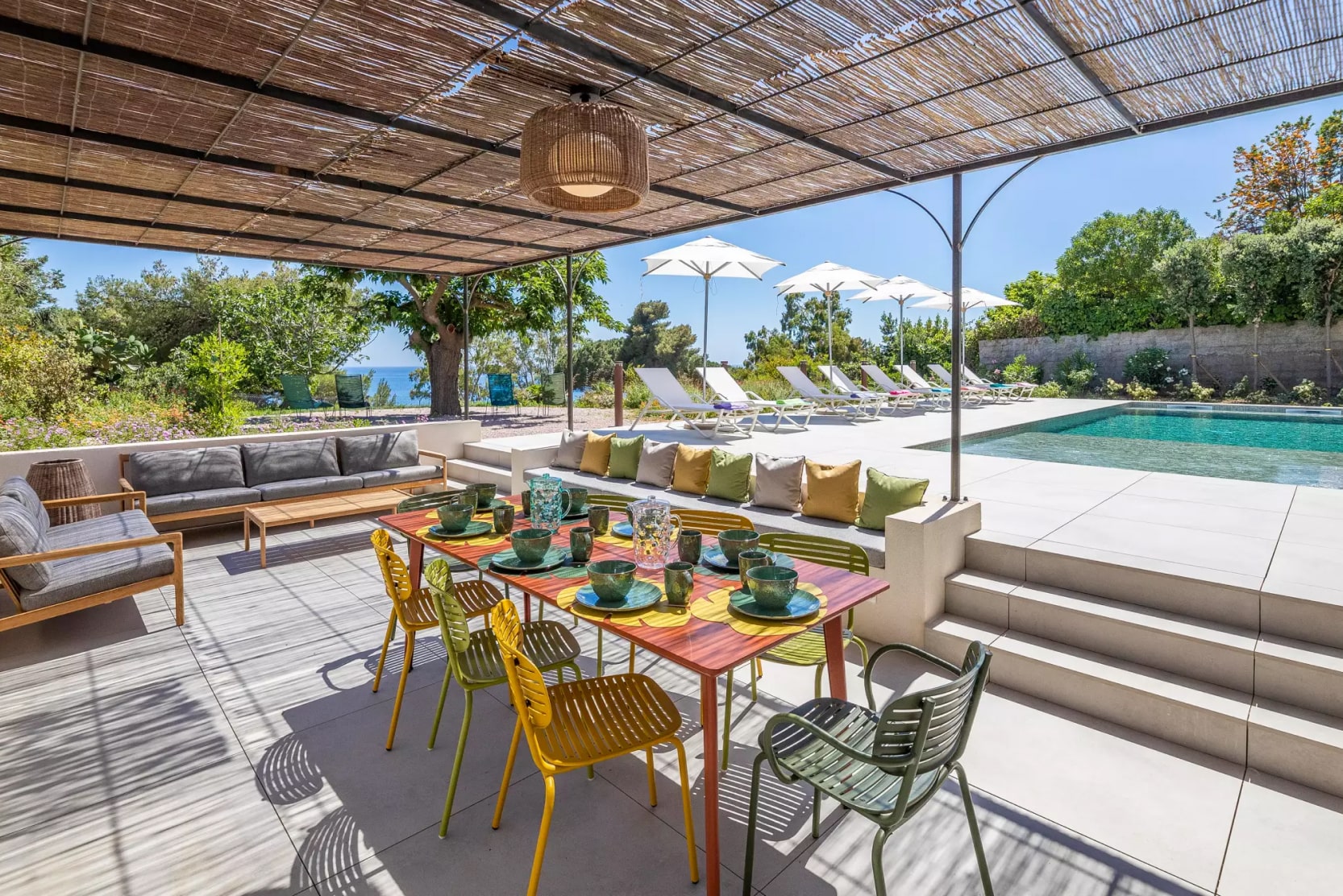 Casa Aqua for an unforgettable view of Corsica's breathtaking landscapes
Villa Laricia for beach access just a few steps from the city centre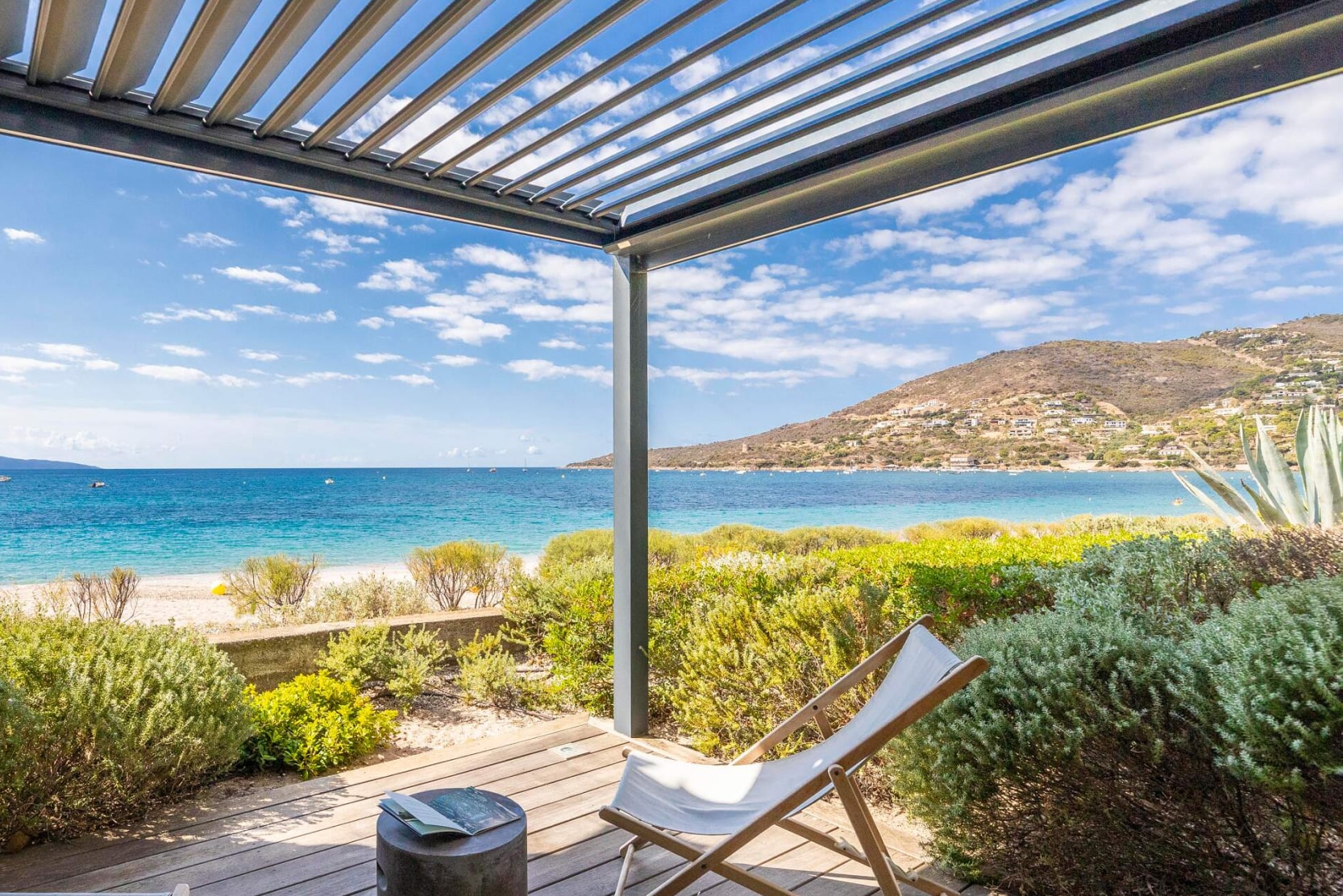 The best restaurants in Ajaccio
The traditional Café de la Plage in the Calanques de Piana


The Domaine Lagnonu restaurant, sitting in an idyllic setting with meals that are at once sober, authentic, and subtle
The most beautiful beaches in Ajaccio
The inimitable Calanques de Piana




The magnificent Scandola Girolata natural reserve
Le Collectionist's must-dos in Ajaccio
Take a boat trip out from Ajaccio's port to enjoy a day out on the sea with family


Discover the most beautiful coves and inlets in Southern Corsica by following your skipper from the Sanguinaires Islands to the Scandola Girolata


Go horseback riding between sand and water to discover the most beautiful panoramas from the maquis to the sea
VISIT CALVI IN NORTHERN CORSICA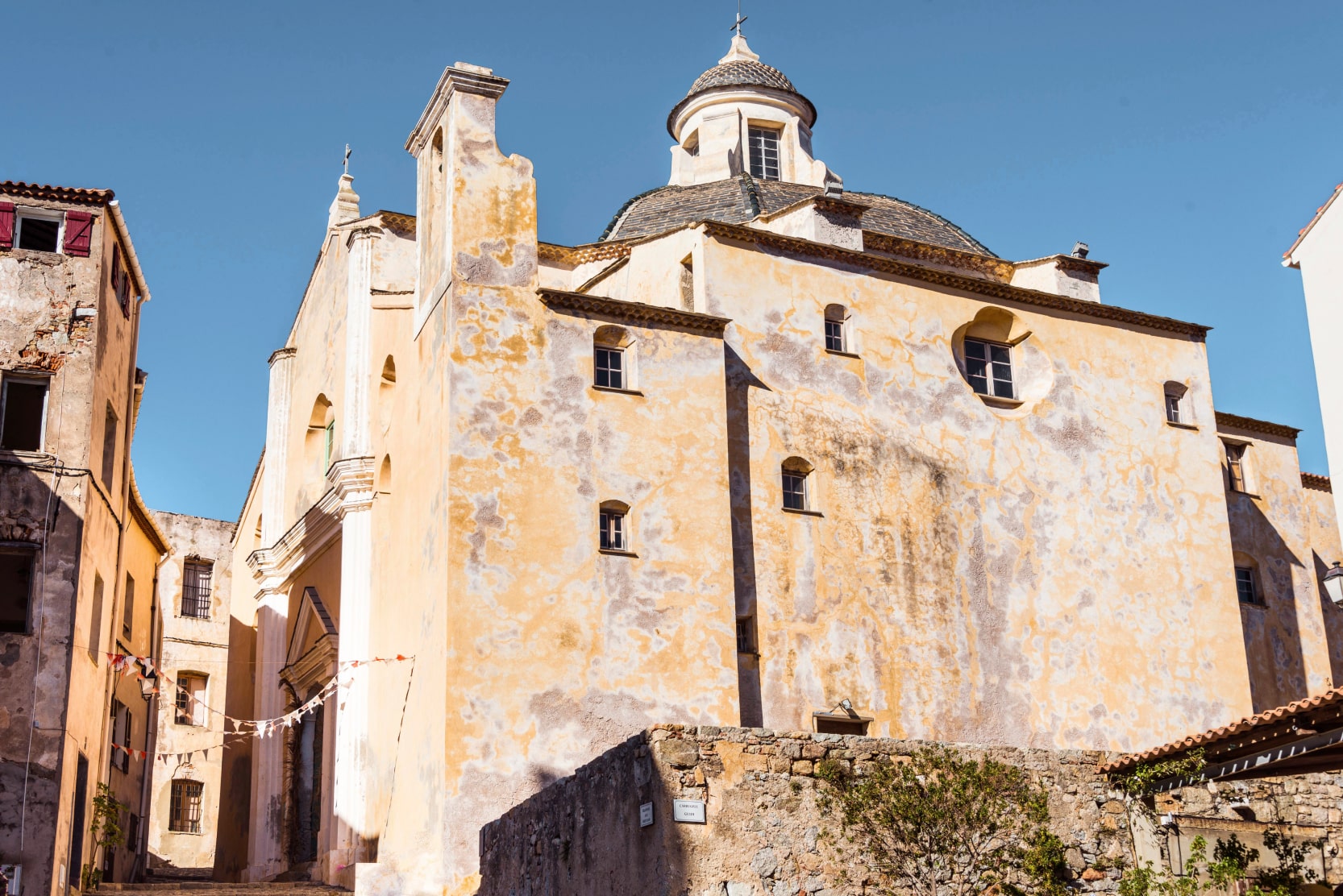 If you are looking for the most festive city in Northern Corsica, then Calvi is made for you. The Jazz Festival, Calvi On The Rocks, and many other events are organised each year in this stunning Genoese city! To help you plan your dream escape, explore our incredible Calvi villa rentals.
Where to stay in Calvi
Behind its well-deserved image as Corsica's festive hub, Calvi is also a town with an exceptional natural heritage. Discover our favourite summer homes among the town's most extraordinary stays: no need to choose between a pool with a view and a private beach.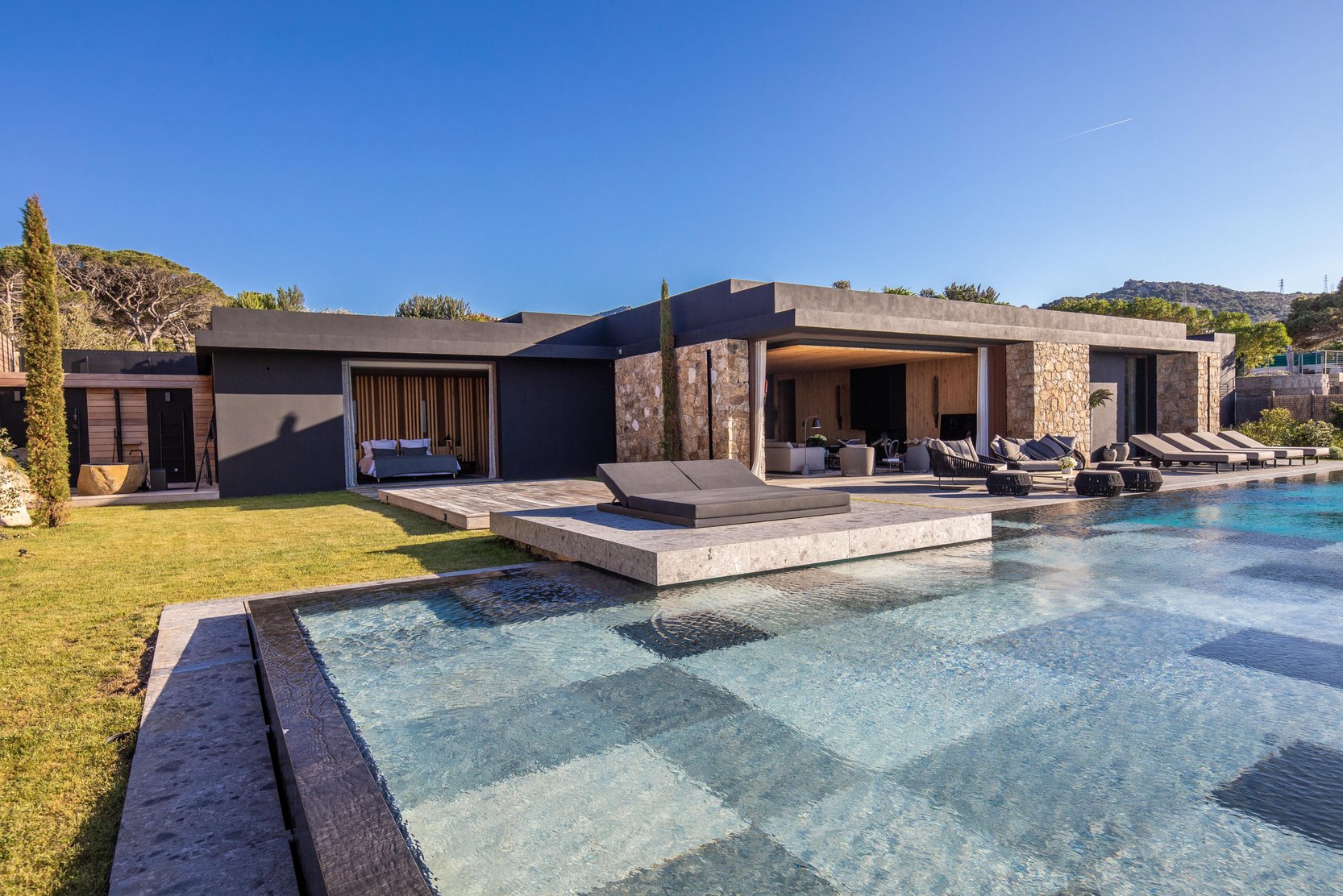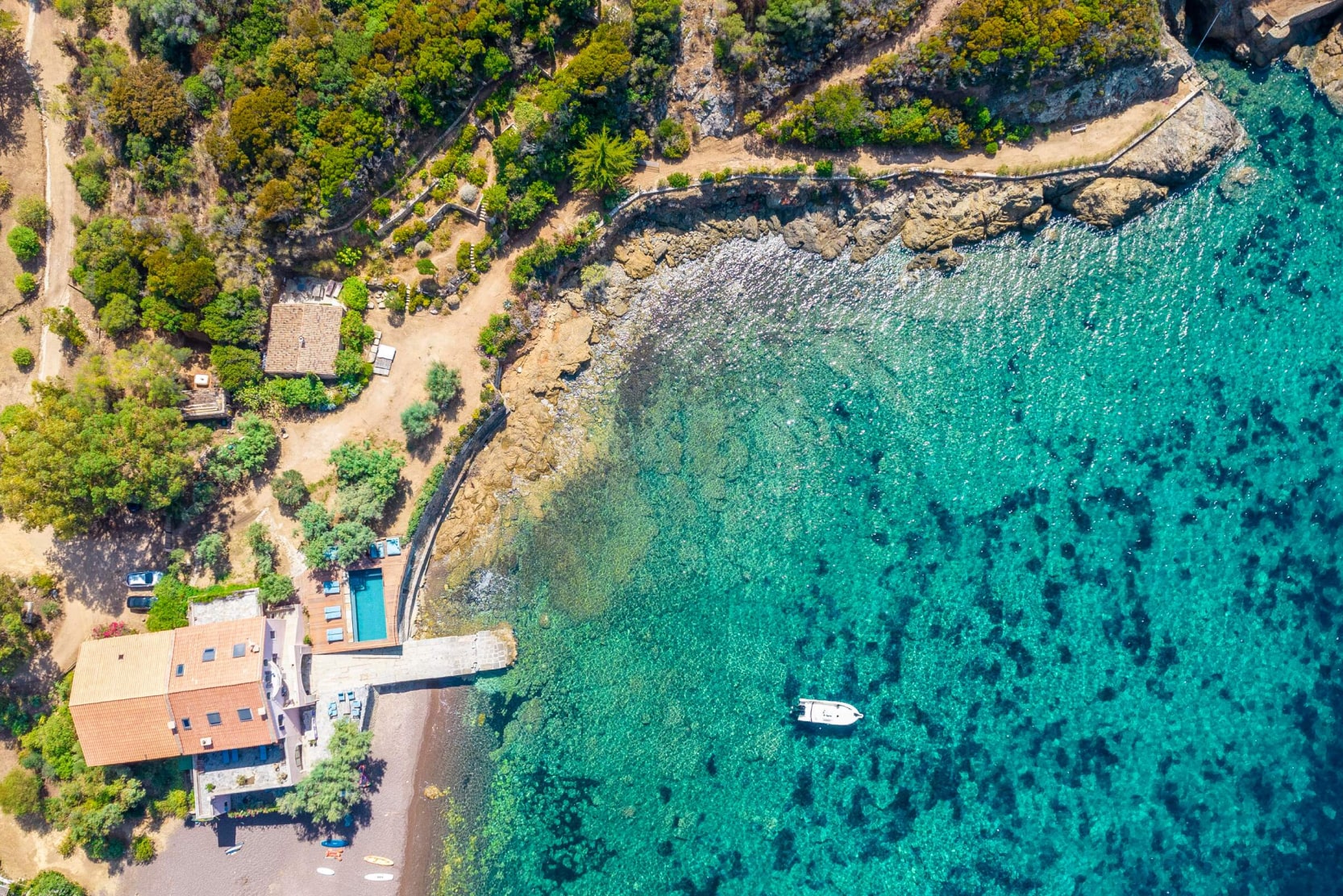 The best restaurants in Calvi
The A Mandria di Pigna restaurant, with a

contemporary barnyard

feeling and delicious

homegrown vegetables




The very exclusive Cabane du Lodu, only accessible by boat and

loved by all



The most beautiful beaches in Calvi
Saleccia Beach

, without a doubt one of Northern Corsica's most beautiful beaches


Ostriconi Beach, with its authentic atmosphere


Acciolu Beach, with turquoise waters


Ghignu, Trave, and Fiume Santu beaches, with a private ambiance
Le Collectionist's must-dos in Calvi
And if you want to experience even more of Corsica's magic, you can visit more of the best villages this infinitely charming island houses. Travel from Nonza to Bastia, Saint-Florent to Corte, or even from Cargèse to Sartène.
FREQUENTLY ASKED QUESTIONS