Marked by the summer solstice and the first hot days of the year, June heralds the start of the summer season. On the most illustrious of the Balearic Islands, the atmosphere is already beginning to heat up and the party is (almost) in full swing. So, what can you do in Ibiza in June? Join the movement and discover our selection of activities to prepare for your Summer of Love. With its mix of party spots and natural havens of peace, the White Isle has conquered all travellers in search of a unique atmosphere and a soothing lifestyle.

For even more inspiration for your next vacation in the sun, explore our most beautiful luxury villas for summer. And for all you need to know about the White Island, discover Le Collectionist's guide to Ibiza.
PARTYing IN IBIZA IN JUNE
In June, the party's already in full swing in Ibiza's best beach clubs. The early season (April-May) is over, the party calendar is filling up and the atmosphere is at its peak, but most tourists haven't landed yet to enjoy Ibiza's parties. So now's the perfect time to enjoy the crazy Ibizan nights, away from the crowds! Check out our selection of the hottest spots to party in Ibiza in June.
If you're looking for a haven from the excitement of summer evenings, take a look at our luxury villas with private pools.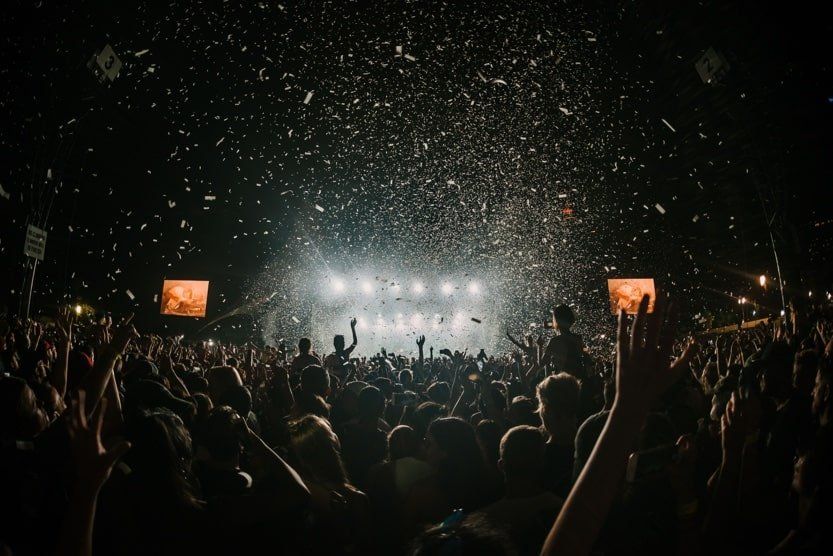 In Ibiza's beach clubs, revelers don't wait for nightfall, and the festivities begin as early as mid-morning. Head to one of Ibiza's most exclusive beach clubs, in Las Salines, Playa d'En Bossa or Sant Antoni de Portmany, to sip fruity cocktails. You start by sipping a fresh fruit cocktail or a café frappé in the Mediterranean sunshine. Before you know it, the music fills the air and your feet start wiggling in the sand. One of our favorite places to party in Ibiza is the world-famous Expérimental Beach Club. You could stay there all day, from dawn to dusk, and the atmosphere is so friendly and mischievous.
In the evening, all the big DJs come here to promote themselves. Ibiza's best beach clubs vie with each other for guests and famous DJs to lure you into their golden nets. Traps to fall into... Want to know where to party in Ibiza? Head to Eivissa to discover for yourself where Ibiza got its reputation as the "party island"! In June, the nightclubs welcome big names from the world music scene to party in Ibiza, and all you have to do is choose the rhythm you want to give to your evening: techno, house, or even seventies, "Summer of Love" atmosphere... Listen to your instincts.
CELEBRATE THE LONGEST DAY IN IBIZA IN JUNE: SANT JOAN DE LABRITIA
Are you visiting the island towards the end of June and wondering what to do in Ibiza? Then don't miss Sant Joan de Labritia. This local festival, which celebrates the summer solstice, has its origins in religion. Today, however, the festivities go far beyond the traditional mass and pilgrim parade. All over the island, hippie communities and locals alike gather to celebrate the arrival of summer, with bonfires, street performances and concerts. Sant Joan in Ibiza begins on the longest day of the year, June 21, and ends on June 24. That's plenty of time to enjoy Ibiza's lively, friendly atmosphere!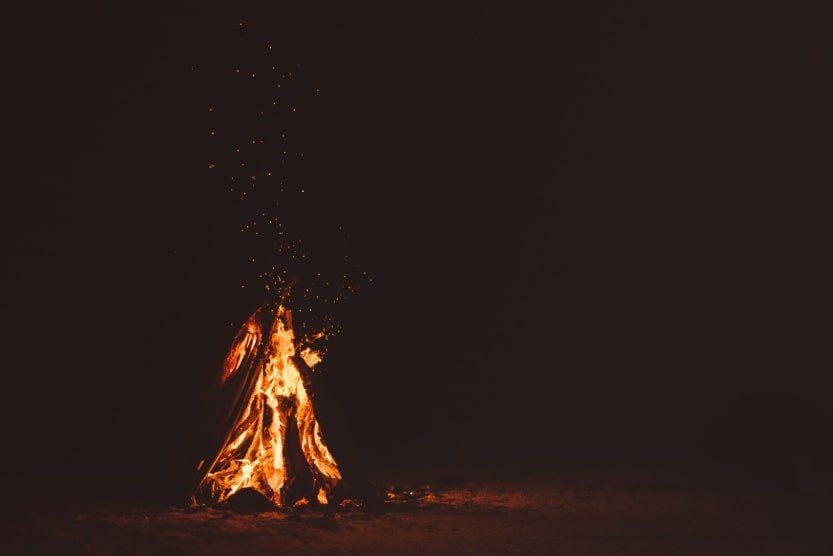 On the first day, head for Sant Joan de Labritja, in the north of the island. This normally peaceful little village comes alive during Sant Joan. Local craftsmen, artists and merchants gather in the Plaza to showcase their creations. Stroll the aisles of this impromptu market, to the sound of live music, as you wait for evening. When night falls, the town goes wild for Sant Joan! No fewer than nine bonfires are lit around the village, symbolizing renewal and purification.
Then head for Eivissa, to discover Ibiza's old town in a whole new light. As you wander through the narrow streets, you'll come across a multitude of artists. Sant Joan de Labritja is synonymous with effervescence. Every street corner, every bend and every square hosts a new concert, show or impromptu game. As evening falls, the party continues elsewhere... Head for the sea to admire the sunset! In June, more than ever, Ibiza's beaches are the scene of the wildest parties. Choose between a campfire to the rhythm of guitars in Cala d'Hort, or an all-nighter with your feet in the sand in the beach clubs of Sant Josep de sa Talaia or Sant Jordi de Ses Salines...
HIPPie-CHIC IN THE HIPPIES MARKETS OF IBIZA
If you're wondering what to do in Ibiza in June, we can't recommend the hippy markets enough. An essential part of any stay on the white island, Ibiza's hippy markets can quickly become crowded during the summer season. In June, the stalls of local artisans are packed, but the aisles have the advantage of being more breathable.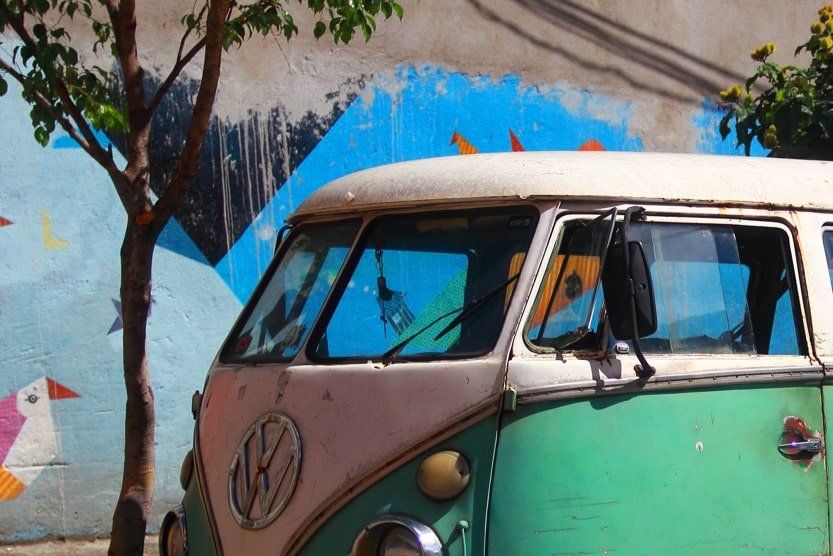 Ibiza's city centre boasts quaint little shops, and its beautiful whitewashed buildings provide an immediate immersion in the island's charms. Take a tour of the old town, which is partly pedestrianised, and stroll under the protection of the ancient walls of Dalt Villa. It's the perfect time of year to visit Ibiza's best hippy markets and meet the locals, who will tell you all about the island's culture. Ask your tailor to rent you a car or scooters, so you can explore Ibiza with complete freedom, with only your desires in mind.
Every weekend, the hippie market of La Dalias, the most mythical of all Ibiza's markets, welcomes the crème de la crème of Ibiza. From crochet pieces and homemade soaps to handcrafted jewelry and works of art, you'll find plenty of souvenirs to bring back from your trip to Ibiza. But more than just a hippie market, Las Dalias is a true place of delights, perfumes, colors and dreams. From June onwards, night owls gather here every Monday, Tuesday and Sunday from 7pm, to chat with local artisans, enjoy live music and share a paella or black rice at Las Dalias' much-loved chiringuito.
ENJOY THE MOST BEAUTIFUL BEACHES IN IBIZA
A visit to the calas is a must on the island, and for good reason: here you'll find Ibiza's superb beaches, home to coves, music and party venues. Ibiza's most beautiful beaches are ideal for resting, dining, swimming and snorkeling.

Cala Salada will dazzle you with its turquoise waters and lends itself more to getaways for two or with friends. The beauty of this Ibiza beach will delight those who reach it on a short walk over the pebbles.

A lunch on the terrace of one of Cala d'Hort's cabañas will allow you to discover this beautiful beach surrounded by rocks that served as a refuge for pirates. Snorkelers will have a great time exploring the translucent waters and discovering their colorful inhabitants.

The famous Cala Comte is one of Ibiza's most beautiful beaches, offering one of the island's most breathtaking panoramas. Its ideal location overlooking a charming islet allows you to enjoy a refreshing drink while admiring the unforgettable spectacle of a sunset in shimmering colors from one of Ibiza's beaches. It's the perfect moment to relax after a day's sightseeing and take a few photos.

To make sure you never stop enjoying the open sea on your next vacation, take a look at our selection of beach house rentals.
VISIT IBIZA WITH YOUR FAMILY in villa encanto
If you're on vacation in Ibiza with your family, then head for Villa Encanto, just a few kilometers away. This hidden northern hideaway is ideal for a family holiday in Ibiza. Families and friends gather here to recharge their batteries, share long meals washed down with Ibizan wines in the shade of the pergola, and spend afternoons by the pool. A world away from the bling-bling cliché of Ibiza, this sumptuous villa is an invitation to experience Ibiza as a family, and to refocus on yourself and your loved ones. And if there were only one thing left to do in Ibiza in June, it would surely be this...
Wondering what there is to do in Ibiza as a family? See our dedicated article for the best things to do in Ibiza with your family.
Have your dream holiday at Villa Encanto in Ibiza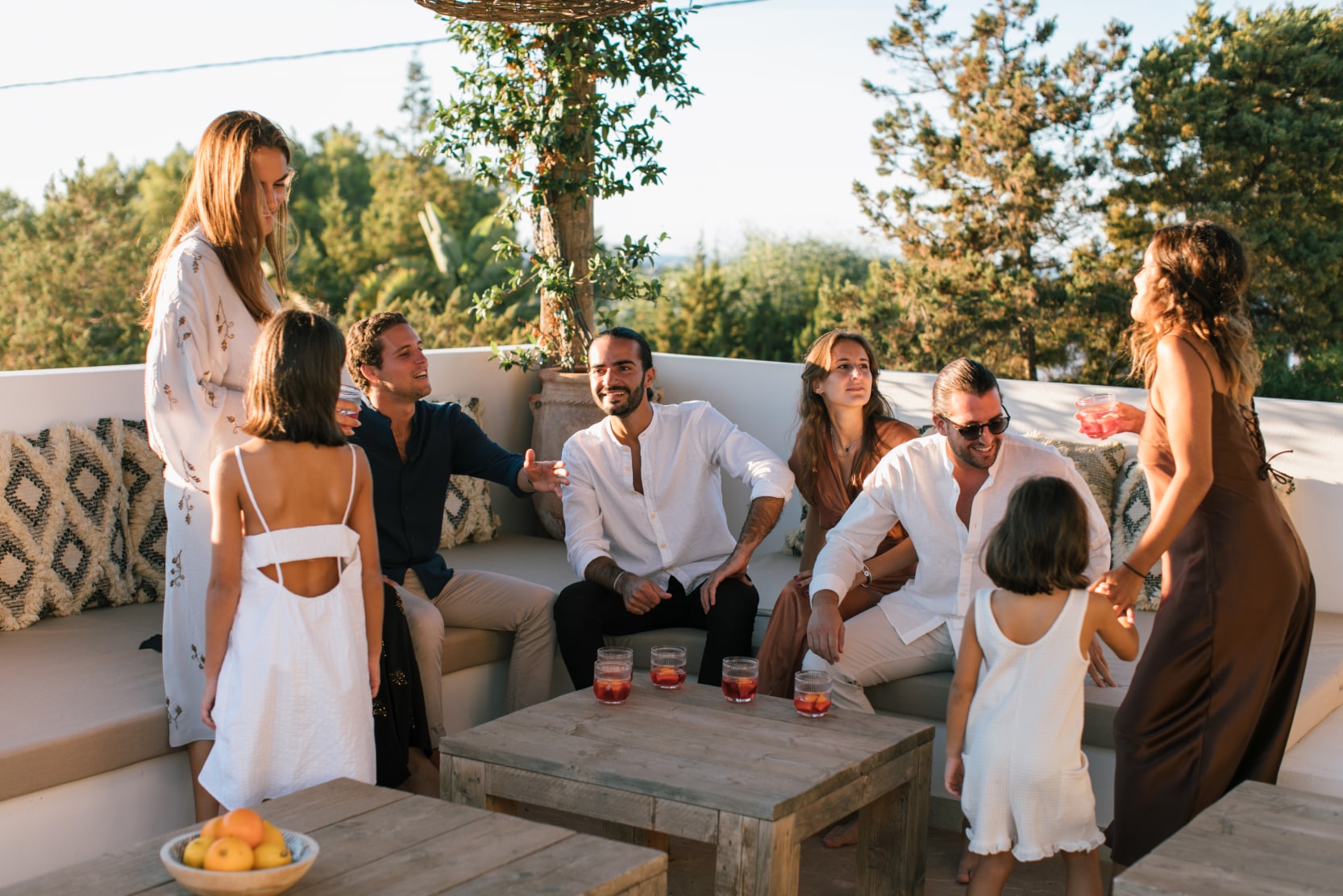 Pack your bags at Villa Encanto or browse our catalog of luxury villa rentals in Ibiza. You can also ask our Tailors for advice on things to do in Ibiza in June, or to organize extraordinary experiences for you.