There are few better ways to holiday in the winter than by going skiing. In fact, there are few better ways to holiday at all. Skiing is simultaneously intrepid and electrifying, tranquil and mesmerising.
Christmas is a particularly magical time to take to the slopes. Nothing feels forced about the festive season when you are cosied up in a ski resort that is so naturally a winter wonderland. Dreams of a white Christmas could take years before being ticked off your Christmas list in the UK.
Treat your kids to a family Christmas in the snow. Have a snug Christmas dinner by the burning fire of a ski chalet that from the outside, snow bulging from its roof, looks like it should be on display in a baker's shop window.
Europe is home to some of the best luxury holiday destinations for skiing. Skiing in Courchevel, or a luxury Swiss Alps holiday will freshen your perspective on this time of the year. Helping you to choose the right place is our ambition. Le Collectionist will assist you in finding winter bliss with this luxury travel guide.
Chamonix
Chamonix is in Haute-Savoie, at the foot of towering Mont Blanc - the tallest of the alpine peaks in Western Europe. Chamonix is a lively and substantial resort with plenty of great skiing. The resort has access to three ski areas, or more depending on the pass opted for. The range of the surrounding slopes caters for all skill levels.
This high mountain village is also a playground for mountaineer's and explorers. Launch from Chamonix for day trips to the Mer de Glace, France's largest glacier. Aboard the little red Montenvers railway, climbing past alpine forests and through mountain tunnels. Panoramic views abound in this beautiful part of the alps.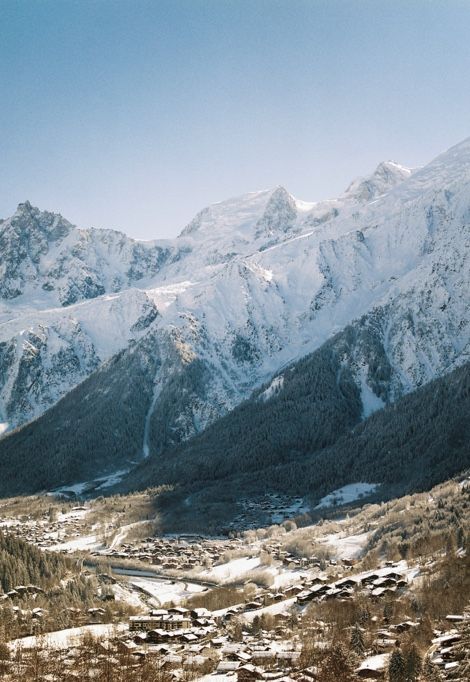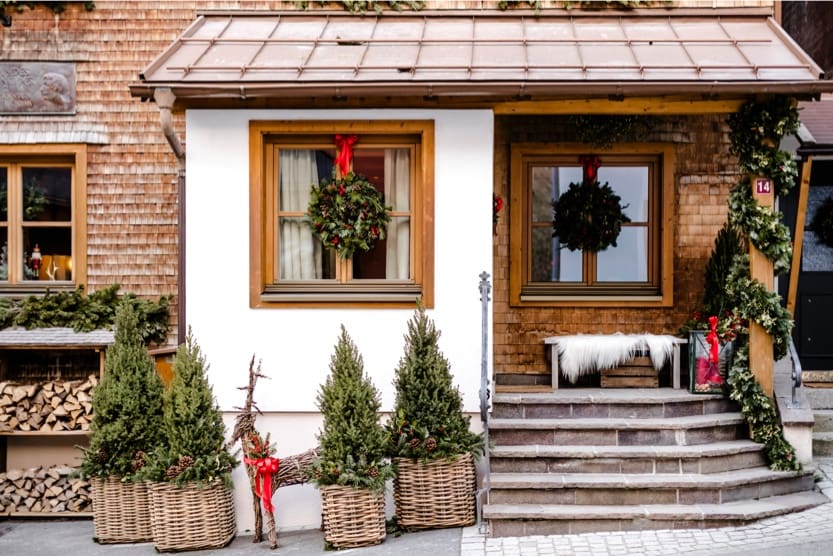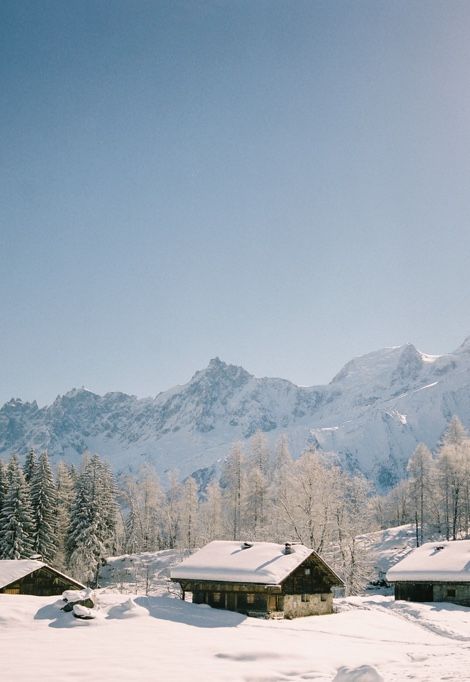 Over the festive period, this resort will be hugely fun with lots of parties and seasonal cheer. Enjoy a day of skiing followed by après ski at the infamous Chambre Neuf. The fresh mountain air will kick the next day's hangover. Chamonix is immensely beautiful and a great place to bring in the year's end.
Luxury holidays are not always about rest and relaxation: they can be a way of pampering yourself whilst having a fun and busy time. Chalet Myosotis could be your haven from the buzz of the town, where downtime with friends and family can be enjoyed.
Megève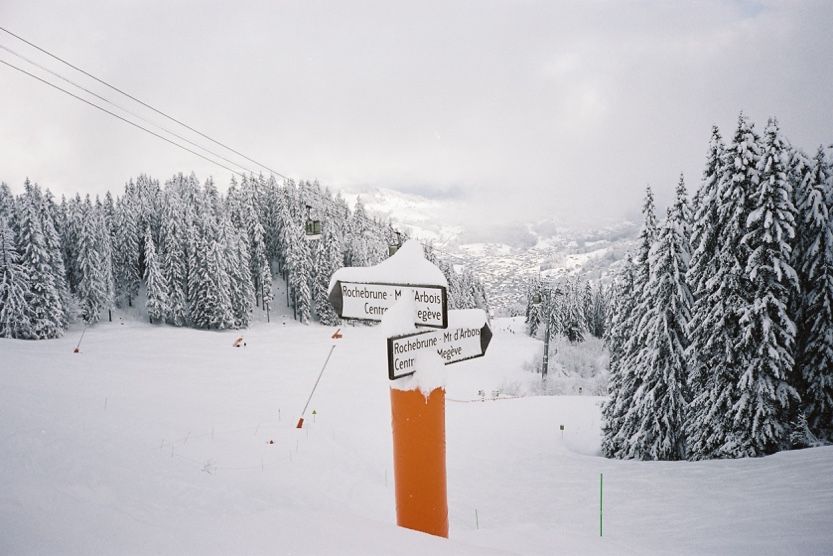 An attractive alpine resort, cobbled streets and a luxuriating gastronomic selection, Megève is a refined beauty on the extensive list of French alps holidays. During the Christmas period the traffic-free streets sparkle with a constellation of illuminations, and the Swarovski Christmas tree alights the town centre with its crystals and fairy lights.
Megève provides an all-round luxury skiing experience. Beyond the considerable skiing area, there are a number of Michelin-starred restaurants, including the three-star Flocons de Sel where artistic inventiveness, food and purposefully paired wine merge into an unrivalled fine-dining experience.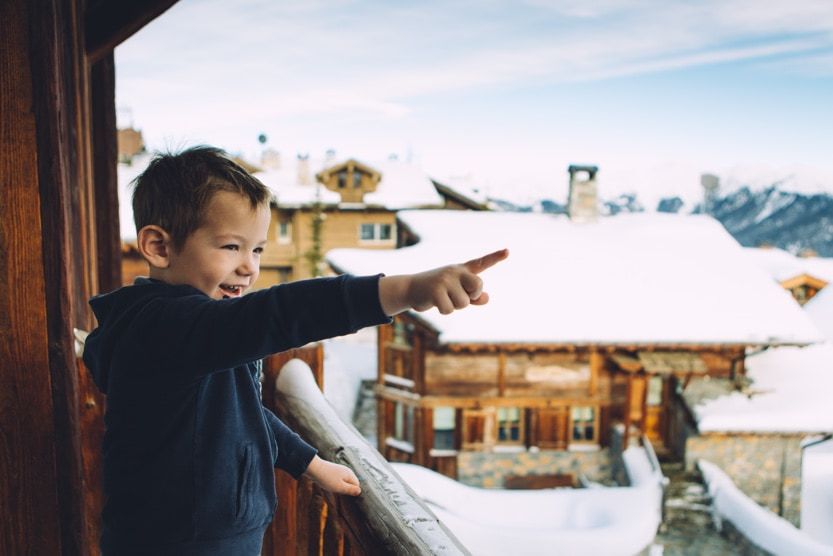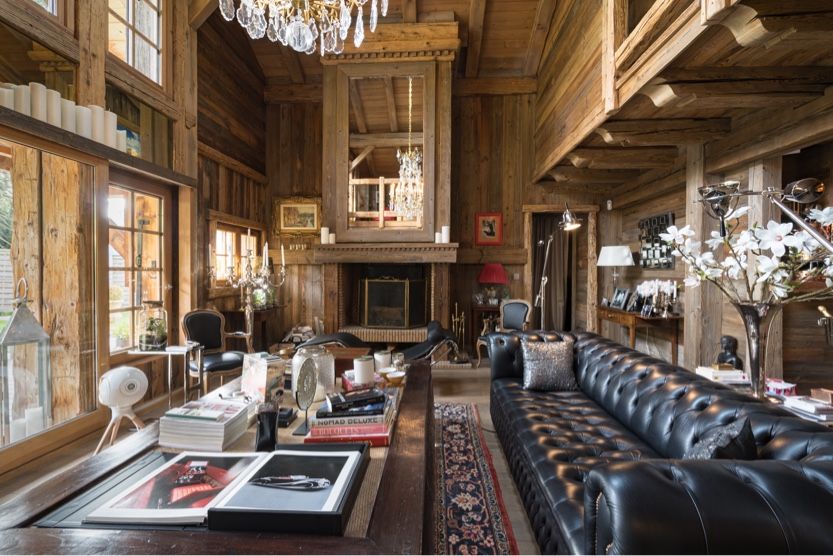 Yawn your way to the snug, yet spacious, living room of Chalet Zibeline on Christmas Day to unwrap presents with the family, pyjamas firmly on. Spend the day on the slopes before wending your way back to the soft warmth of the chalet. Even if the weather is not conducive to skiing Megève's lower altitudes, you can buy a Mont Blanc Unlimited lift pass, which grants access to higher slopes.
Courchevel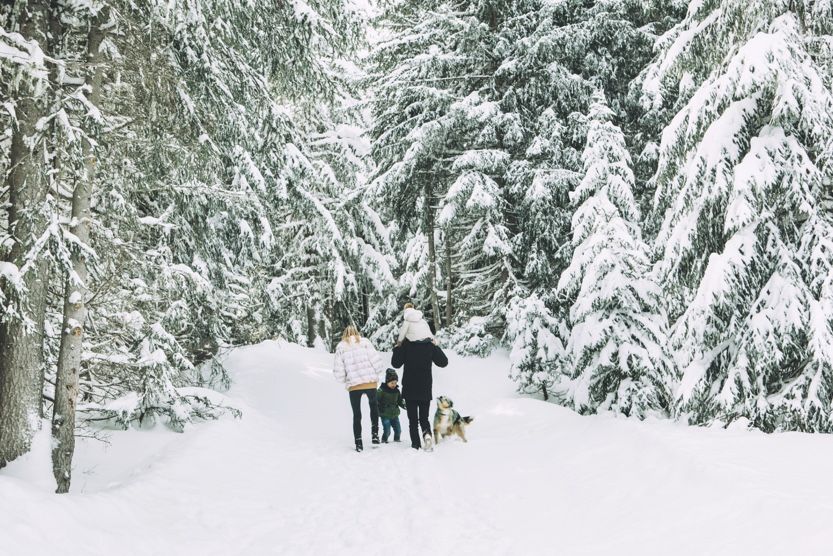 Le Trois Vallées is the largest ski area in the world boasting around 600km of ski slopes. Courchevel is the oldest resort in the area, with 150km of its own varied and undulating runs. Of Courchevel's ski resorts - Courchevel Le Praz, Courchevel Village, Courchevel Moriond and Courchevel 1850 - Courchevel 1850 is the main and biggest resort. Courchevel is linked with a network of buses and lifts, making it easy to adventure.
Luxury ski holidays are not simply about skiing the powder fresh slopes with winter's chill gliding over your rippling ski suit. As well as its famed skiing, Courchevel flaunts thirteen Michelin-starred restaurants. It is a foodie skiers paradise and the dream place to spend a Christmas of indulgence and gourmet exploration. For merriment of a different kind, dance in the open air of La Folie Douce, as the clouds lightly dust your shoulders with flakes of snow.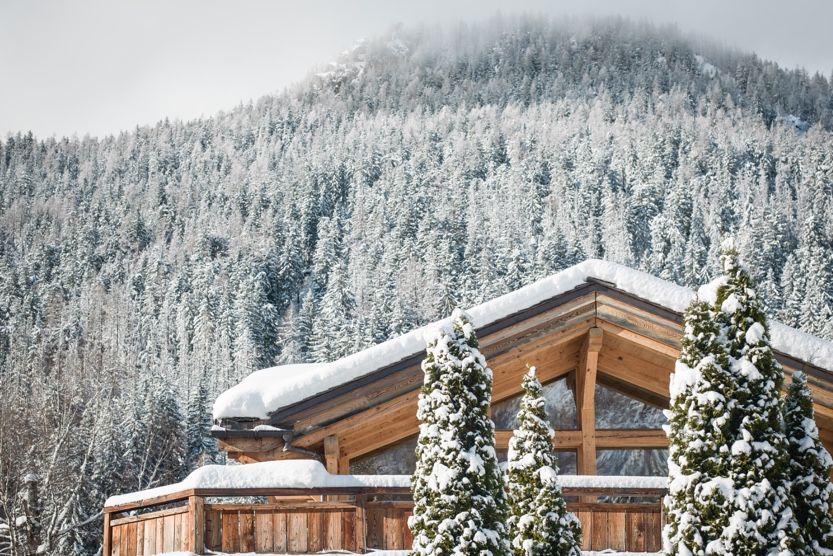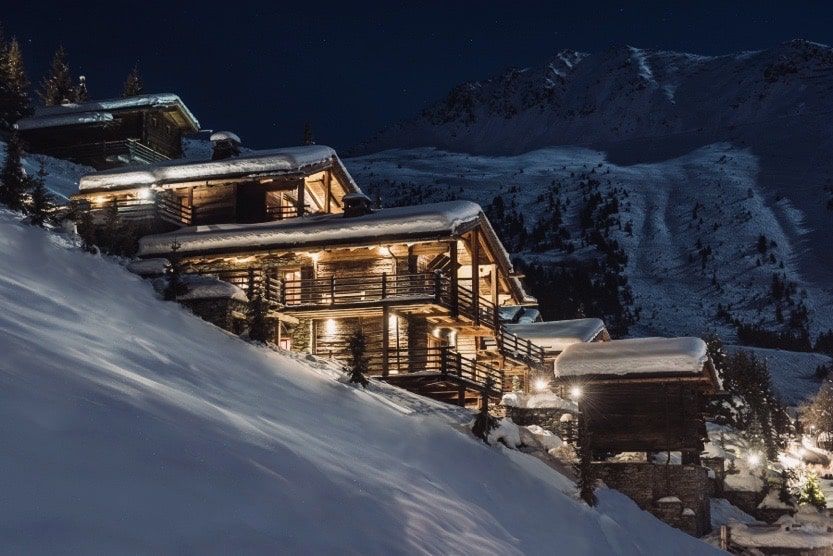 With Le Collectionist, Courchevel ski holidays are seamless. Your Christmas will not be a time of manic preparation and kitchen nightmares. Leave it to us and your personal holiday tailor at Chalet Les 3 Soeurs allowing you and your family to make Christmas memories and experience the true pleasures of the festive season. Read our Courchevel guide for more valuable tips.
Val D'Isère
Wrap yourself and your family up as you wander the wondrous Magie de Noel - Val D'Isère's magical Christmas fair. Christmas lights, mulled wine, and live performances will warm you from the inside out. On Christmas Eve the faint, familiar cadence of carols and hymns travels through the still night on cold air, pulling you in. Partake in the unusual sense of community, join the cheer, before ambling back to your chalet beneath the silhouetted amphitheatre of mountaintops against the night sky for a Christmas dinner feast.
Val D'Isère ski resort is one of our favourite Christmas luxury holidays. The town's magic does not end at the festivities. With pristine skiing and daring slopes, such as the formidable Face de Bellevarde, this resort can be the playground for both beginners and experts. For more adventurous skiers after the thrill of gliding through cloud-like powder, the Couloir des Pisteurs entices with challenging off-piste skiing.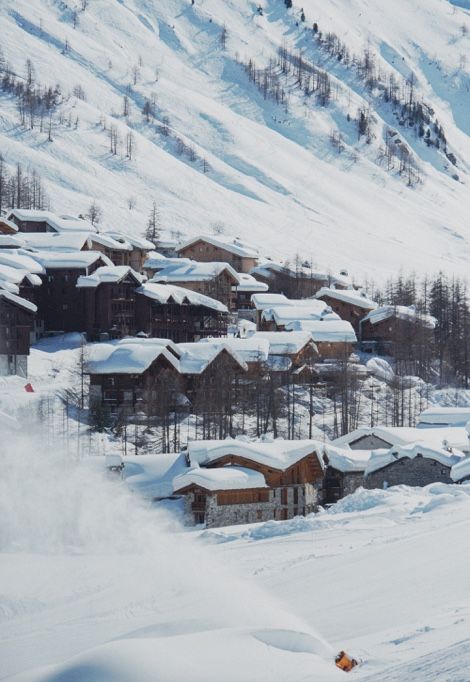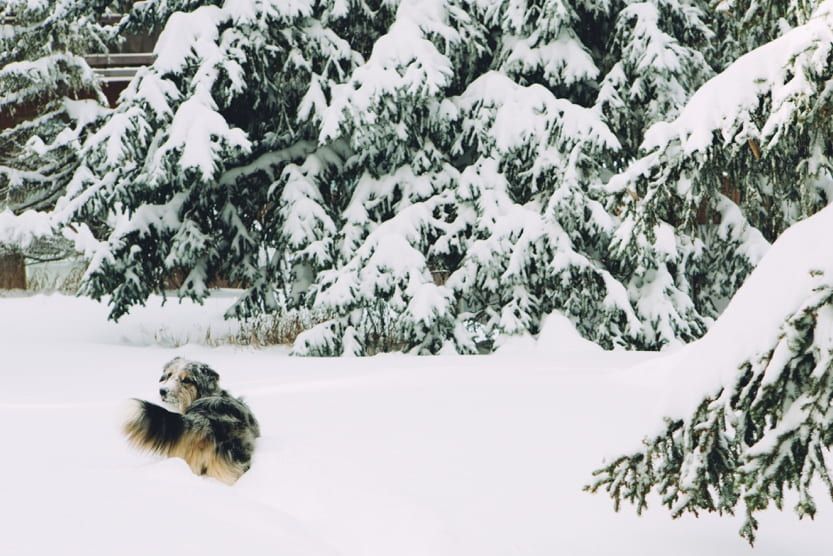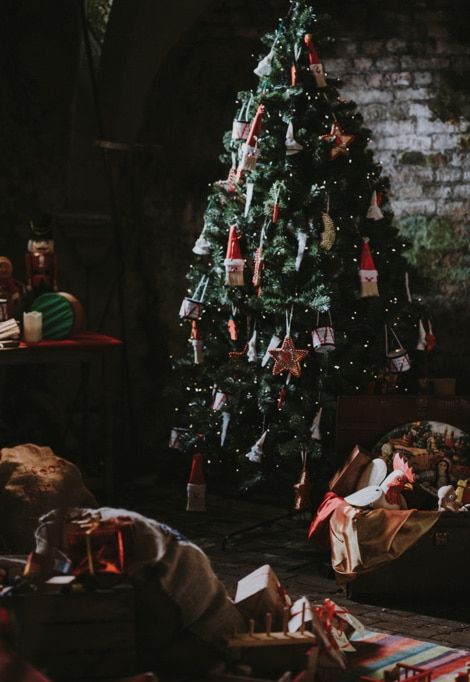 Chalet Akaroa is an idyllic refuge where you can return after a day of exploration, rosy-cheeks and tired legs. A place to rest and celebrate, to warm socked feet by the generous fire after a long day in ski boots. Our more thorough Val D'Isère guide will equip you with all you need to know about this beautiful destination - one of the most special luxury France holidays to be taken this Christmas.
Verbier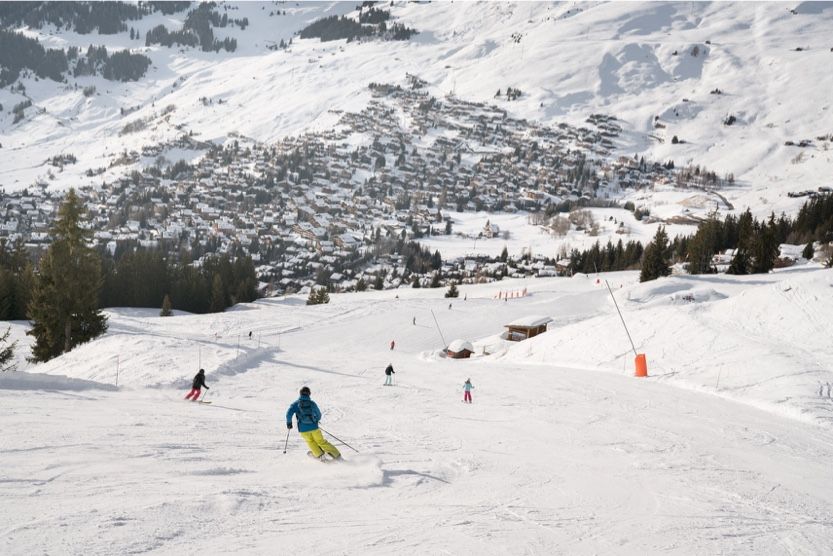 Verbier is one of the best glamorous and sophisticated luxury escapes for skiing over Christmas. The snow-topped alpine chalets create an enchanting Christmas aura that will regenerate the Christmas giddiness of youth. The annual "Santa Ski" event sees thousands of people come to shred the slopes dressed as the red-clad bearded figure we have come to know and love. It is a dreamscape that will leave you unable to keep a smile from your face.
Spend the day skiing the expansive pistes of Verbier, and on sunny days enjoy an al fresco lunch admiring the zebra-striped mountains, as the bright ridges cast deep shadows in the ravines. If your legs need a break from the slopes, but your thrill-seeking desires persist, Verbier has a host of other activities such as paragliding and tobogganing.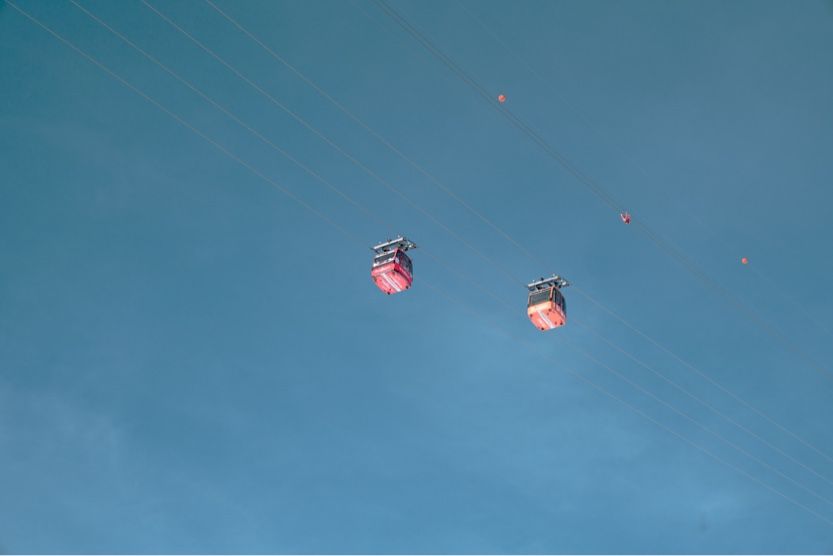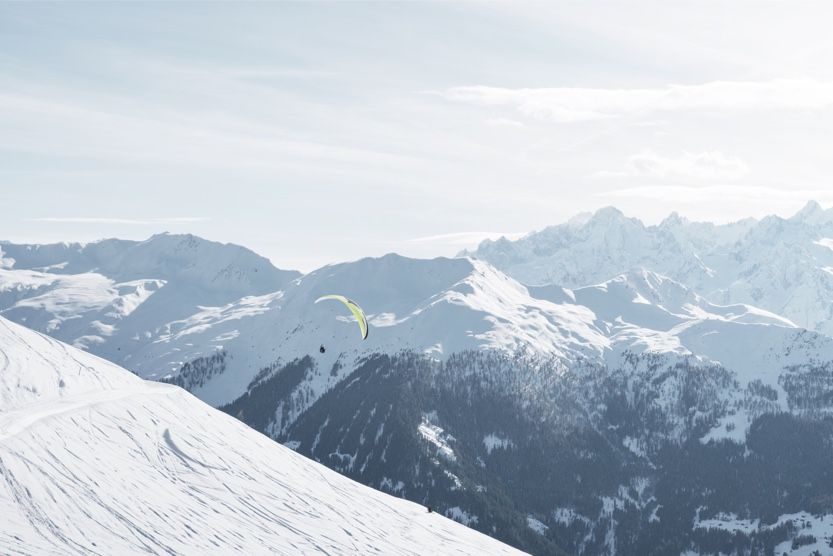 Verbier has a plethora of delectable restaurants, most of which is an easily accessible part of town just off Place Centrale. Gorge on Swiss cheese and fresh bread to replenish sapped energy from a day of carving through velvety snow. Or sink into Chalet Orsini's outdoor jacuzzi with a glass of champagne hanging from your hand.
Whether you are a seasoned skier or a beginner, Verbier ski holidays present an ensemble of activities for every member of the family to enjoy this Christmas.
Visit Le Collectionist to discover the best chalets to perfect your luxury breaks.