Do you want to sip a cocktail with your feet buried in the sand, or enjoy an evening swaying to the rhythm of live music? Well, you're in luck as Saint Tropez is full of beach bars, and each of them has something unique to offer.
Wondering where to go out in Saint Tropez? Discover our selection of the best beach bars in Saint Tropez and choose the setting for your next evening on the peninsula:
For all you need to know about Saint Tropez, explore Le Collectionist's guide.
Saint TROPEZ bEACH BARS: THE ESSENTIAL
Club 55, a don't-miss experience
It's impossible to start our selection of the best Saint Tropez beach bars with any other than this one. Club 55 is a legendary address located on the equally legendary Pampelonne beach.
Founded in 1955 by Geneviève and Bernard de Colmont, this family-run establishment is now at the hone of their children who make it a point to honour the authenticity and simplicity of the Saint Tropez of yesteryear.
Whether you're a regular or are just setting foot in Saint Tropez for the first time, this name is bound to ring a bell. This beach club that has its feet in the sand is undoubtedly one of our favourite hotspots on Pampelonne Beach!
Here, their motto is: "the customer is not king… because he is a friend!" We therefore love to settle here with family or friends, to enjoy lunch while basking in the sun and laze into the afternoon on the immaculate sun beds, a hallmark of Club 55. Make sure to book ahead, as spots fill up quickly!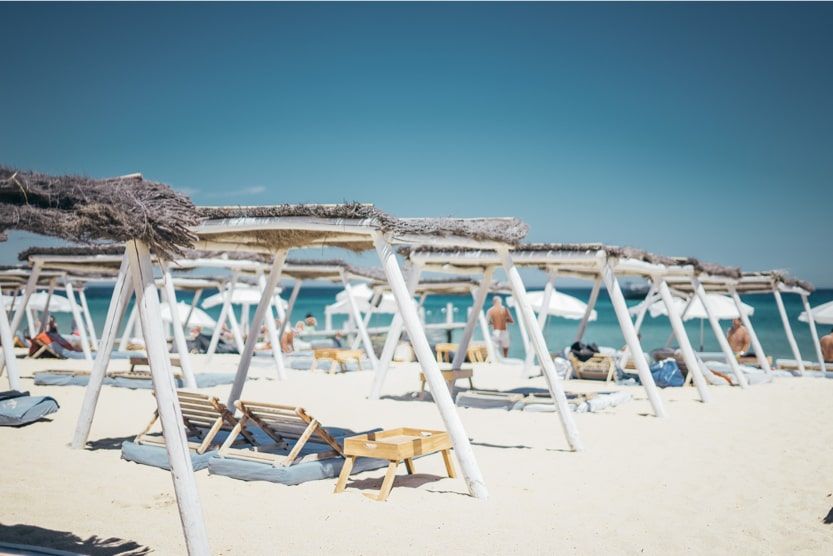 SAINT TROPEZ BEACH BARS: THE UNUSUAL
Head to the horizon! Installed in the heart of the peninsula, or on the beaches of Ramatuelle, these Tropezian beach bars will take you on a journey across the Mediterranean. Follow us far from your usual expectations of Saint Tropez, discovering Saint Tropez off the beaten track!
Les Salins, for t

races of Italy

Nestled between Cap des Salins and the Pointe de Capon, just above the endless expanse of sand of Pampelonne, Les Salins is an address as astonishing as it is unmissable.

It boasts three different areas: at the edge of the water, there is the beach bar and its iconic azure blue umbrellas; above there is a restaurant perfect for families with Mediterranean cuisine; and upstairs, there is a pizzeria, which has a breathtaking view of the sea. Although it has three different settings, each spot gives you one and the same atmosphere.

There's no pretentiousness here, just conviviality and the spirit of family. If you are looking for a restaurant or a classic Saint Tropez beach bar to enjoy with your family, Les Salins is for you.

Looking for other things to do with family in Saint Tropez? See our dedicated article.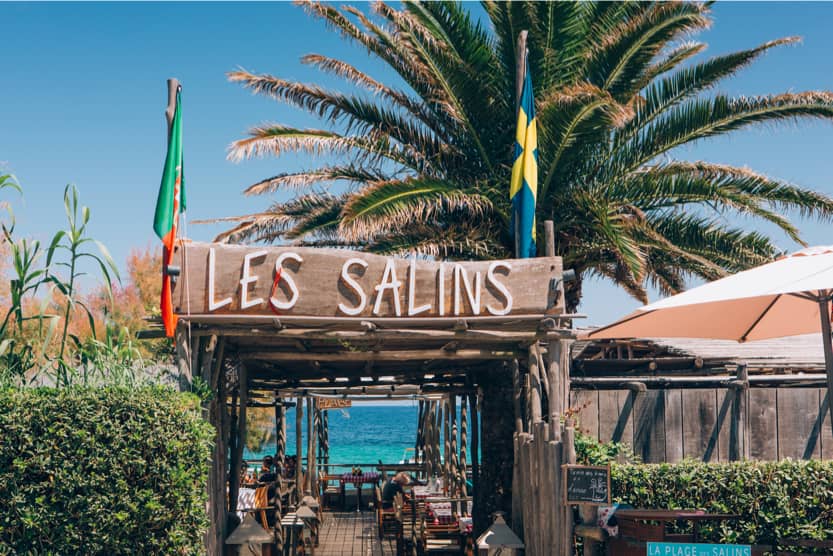 Indie Beach House, t

he Ibizan spot

Between the electronic tunes and immaculate-white decoration, Indie Beach bar invariably takes us back to the heart of the Mediterranean, reminiscent of the white nights of Ibiza.

This beach bar in Pampelonne serves excellent cocktails, which can be accompanied by tapas or more elaborate dishes if the heart desires. But its real asset is the atmosphere that is both energised and relaxed.

Let yourself be carried away by house music and head to the beach, which then turns into a dance floor, late into the night and bathed in starlight. It's safe to say that Indie Beach House will become the new headquarters for your Tropezian nights.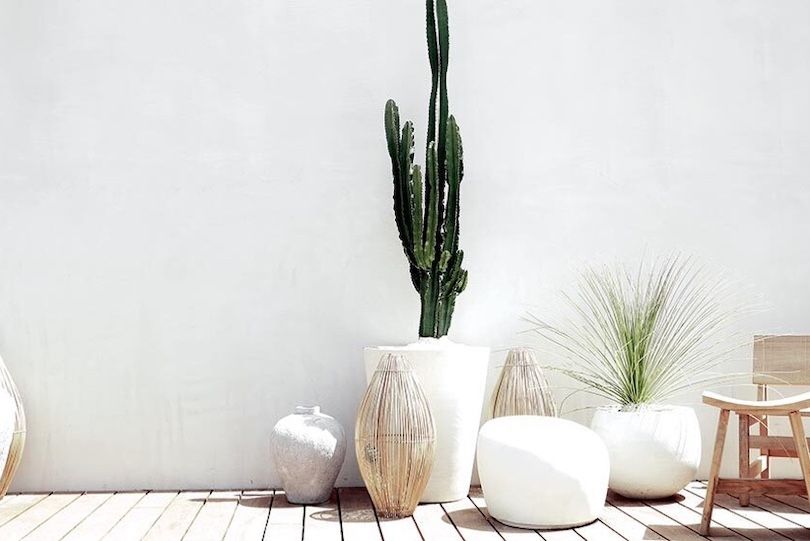 SAINT TROPEZ BEACH BARS: THE SECRETS
Now it's time for some exclusive places reserved for those in-the-know, those whose addresses we whisper to each other so as not to give away. These are some of our favourite things to do in Saint Tropez.
Those who believe that Saint Tropez is a tourist landmark would be surprised, but the old fishing village knows how to keep its secrets well. These relaxed beach restaurants and bars are a perfect example. Let us let you in on the best-kept-secrets of Saint Tropez...
Cabane Bambou, t

he Tropezian jungle

Neighbouring the legendary beach clubs of Pampelonne hides a small haven of peace in the middle of the greenery. Cabane Bambou owes its name to the path you have to take to reach its secluded terrace.

As soon as you arrive, you are struck by the unique atmosphere. The ropes, pieces of driftwood and colourful fabrics recall the hippie spirit of its owners for whom vacations are above all, a matter of sharing.

We love to sit at the bar, next to strangers who will soon no longer be, or we take advantage of the large tables perfect for family aperitifs that continue until late at night. Whether we pass by just for a drink or to stay for dinner, this is one of our favorite beach bars in Saint Tropez.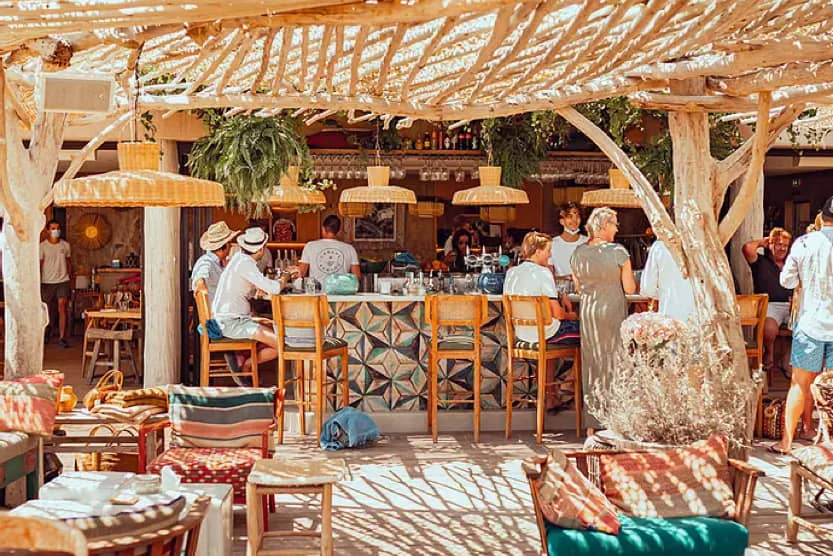 Les Graniers, t

he desert island

This address is hidden at the foot of the Citadel of Saint Tropez, yet it remains unknown to most holidaymakers. It is here, in a remote cove of Canebiers bay, that two children from Saint Tropez have put down their suitcases. Or should we say their bundle, because this Saint Tropez beach bar looks just like a cabin on a desert island.

We love to sit here with our feet in the sand, sheltered by curtains or under the colourful light of the garlands. Start with a drink and sample the traditional grilled sardines while looking out to sea, before continuing the evening in the laid-back atmosphere of this beach restaurant.

This beach bar is a perfect stop for a summer with family in Saint Tropez.
THE SELECTION OF OUR CONCIERGERIE FOR SUMMER
Going on vacation with Le Collectionist also means taking advantage of the recommendations of our luxury concierge service. Discover the exclusive selection of our local experts.
La Réserve à la Plage, the favourite
With its chic and elegant decoration, efficient menu, and top service, it's hard to contest that La Réserve à la Plage is one of Saint Tropez's very best beach restaurants.
This establishment is not new, but it remains one of our favourites on the peninsula. We particularly love the themed dinners, every Thursday evening, from June.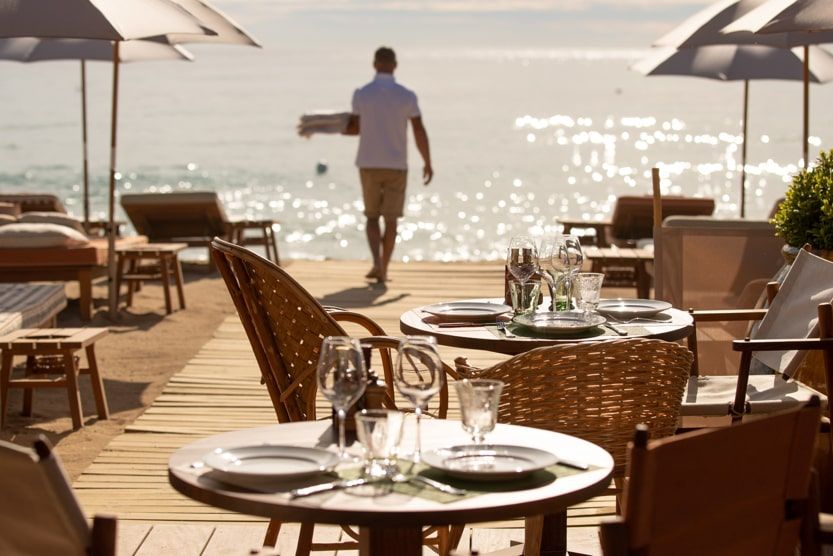 Gigi, t

he new spot

Gigi is one of the newer (and eagerly awaited) Saint Tropez beach bars! The Laurent Gourcuff group, already at the head of the most beautiful rooftops in the capital, has chosen Saint Tropez to open its new address in the heart of a breathtaking villa.

This new establishment located in the Epi district, near the port, is entirely dedicated to relaxing in the sun. It boasts a 260-seater restaurant, a stunning swimming pool, a wellness center and a space reserved for children. Add on a few petanque grounds, and the setting is complete.

In brief, Gigi is the epitome of holidays on the French Riviera!
Bagatelle, t

he gourmet

We don't really need to introduce this beach bar: it's the most well-known place to party with your feet in the sand! But what's new to this spot: for the past few years, the Parisian restaurant Piaf has taken the rein of the kitchen at Bagatelle in the evening. On the menu, you'll find haute cuisine and elaborate dishes, in classic French tradition.

You absolutely have to taste the Tarte Tropezienne, a don't-miss experience on our list of the top ten things to do in Saint Tropez!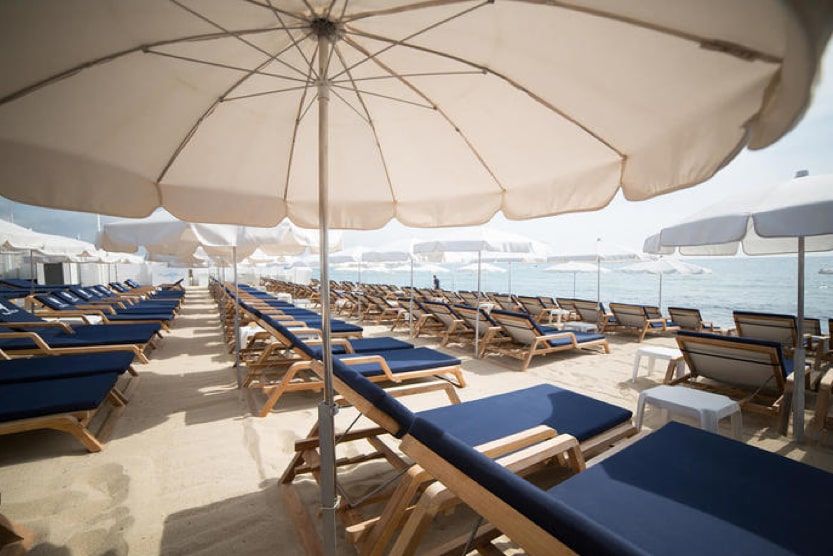 Loulou, the
dolce vita
After his residence at the Jardins des Tuileries in Paris, Loulou has set his suitcases down on the sand of the legendary Pampelonne beach for the entire summer season. Come and enjoy Loulou from mid-June, to breathe in la dolce vita that emanates from the atmosphere.
---
Check out our page for anything and everything when it comes to planning your Saint Tropez beach holidays days, from the best beach spots, restaurants, where to go with kids, and more!
Browse our Saint Tropez villa rentals to find the perfect luxury reprieve to come home to after your unforgettable evenings.