When choosing the best places to visit in Italy in summer, you might feel inundated with ideas and recommendations, as each destination seems as good as the next in its own unique way.
With this guide, narrow your choices down with our insights into some of the best cities in Italy to visit in summer. Explore Italy, one of our best summer destinations in Europe, for an unforgettable adventure.
Cool places to see in Italy this summer
FLORENCE: FOR AN ITALIAN SUMMER OF ART AND CULTURE
Florence, the capital of Tuscany, is bursting with gastronomic delights, history, and art. It is a place so beautiful and so rich with culturally significant works and artifacts that some who visit it have experienced fainting and hallucinations - this is called Stendhal Syndrome, which has come to be nicknamed "Florence Syndrome."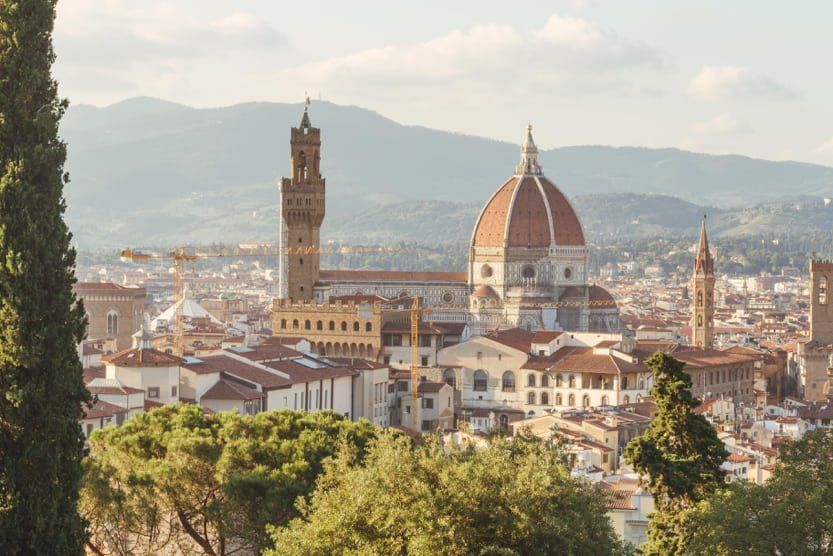 How to enjoy Florence under the summer sun
Get lost in the streets of this historical city
One of the greatest joys of exploring Florence on foot is the chance that you will get helplessly lost and emerge on something that feels entirely yours or that you might turn a corner and be greeted by one of the most spectacular sights.
Passing the entrance to one alley, you might catch a glimpse of the fiery rooftop of Cathedral Santa Maria del Fíore, or you may realise that what you're gawping at is the Uffizi Gallery, which houses endless prominent works. You'll quickly understand why Florence is on our list of the top ten places to visit in Italy.
Everything feels like a happy coincidence when you get lost in Florence. By following your nose, you might even find a trattoria serving the best of Tuscany's famed cuisine.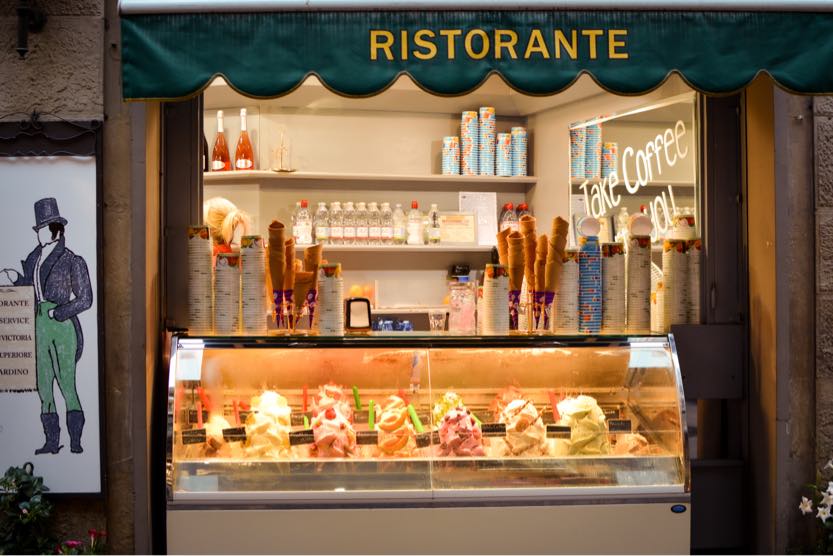 Enjoy a day in the medieval town of San Gimignano
Just an hour's drive to the south of Florence, you will find a quaint medieval hill town wrapped in 13th-century ramparts. San Gimignano town, which is surrounded by the bucolic Tuscan countryside, is a UNESCO World Heritage Site and certainly worth a visit on your trip to Florence.
Lovers of history and photography will not be disappointed by the "Town of Fine Towers," which boasts an utterly unique skyline. While you are here, it would be a shame to miss out on a tasting of the finest Tuscan wines.
If you're after family friendly things to do in Tuscany, many of Florence's other neighbouring towns are worth visiting to experience the wealth of activities they offer.
Getting there
With the Florence international airport just outside of the city, Florence is easily accessible by aeroplane for international travellers.
There are also several major train stations in the city right beside major tourist attractions. Trains generally connect to Florence from other major Italian cities like Rome.
Where to stay
Do long days of soaking up rich Renaissance history and culture make you wish you could travel back to live in a lavish palace of your own? If so, Villa Medicea is the place for you.
Tucked in the countryside just outside of the city, Villa Medicea boasts a rich history dating back to 1423, even having hosted the Medici family under its roof! The home still bears signs of its impressive past, wearing Renaissance charm like a badge of honour.
What to know
Villa Medicea in Florence, Tuscany
Swimming pool, fitness room, tennis and bocce courts
14 guests
From €42,000 to €75,005 per week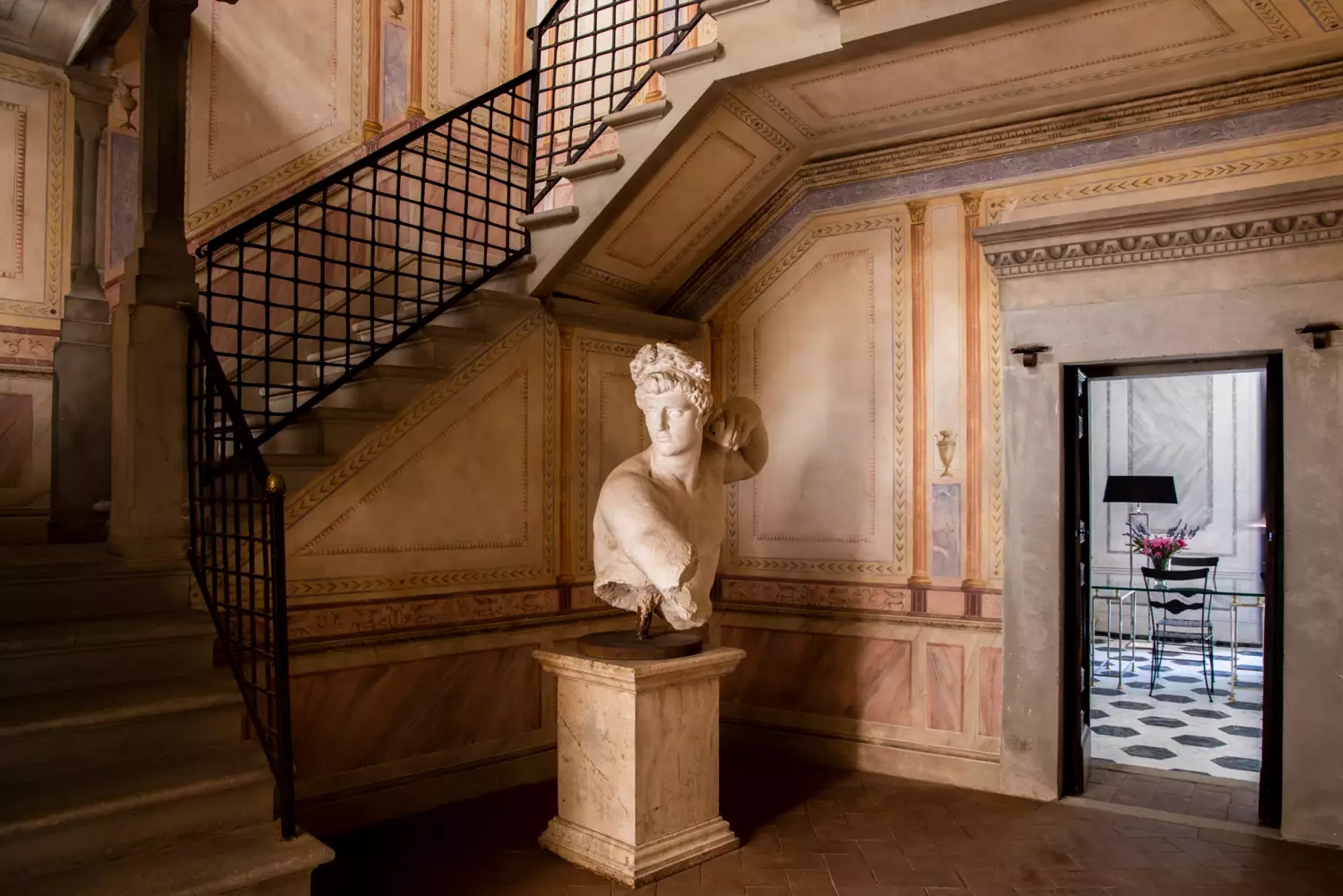 Villa Medicea in Florence, Italy
SICILY IN SUMMER: Sandy beaches and ancient history
A landscape strewed with temples and ruins, a coastline of sheer natural beauty, and a city whose culinary exports have crossed the globe? Sounds like another piece of perfection and one of the best places to visit in Italy in the summer. Sicily is a serene slice of sandy bliss.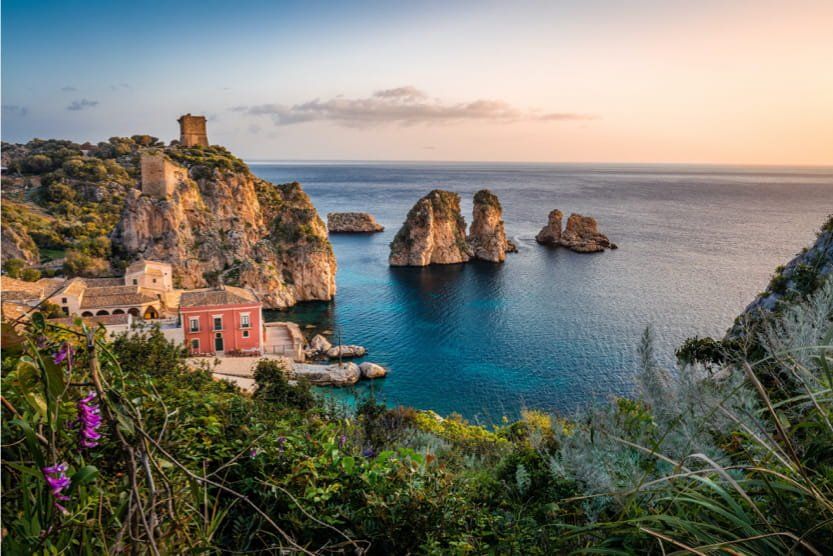 How to spend your summer in Sicily
Explore the ancient Greek ruins at the Valley of the Temples
Some of the world's best examples of classic Greek civilisation remain paused in time, between life and decay, in the Sicilian province of Agrigento. It's a perfect way to delve into the mysticism of Sicily.
Vast columns seem to have defied their designated stations in history by continuing to jut forth from the red soil, outlasting their rulers and makers. This is a history buff's paradise, but will impress even those with an apathy for the past.
Snorkel in the Mediterranean Sea
From one of the many plush beaches that fringe Sicily's southern shores, you will be able to launch off for an exploration of the Mediterranean. Don your mask and snorkel, step into your flippers, and glide along the cool surface of the sea. With the sun falling on the seabed in wood-grain ripples, you will witness a wonderful world where fish dart and hover.
For a different aquatic experience, take a boat trip to the Aeolian Islands, where the turquoise waters will always beckon you to plunge in from the side of your sailboat. It's one of our favourite unique things to do in Sicily, and another example of why Sicily is one of the best places to visit in Italy in summer if you are looking for seaside bliss.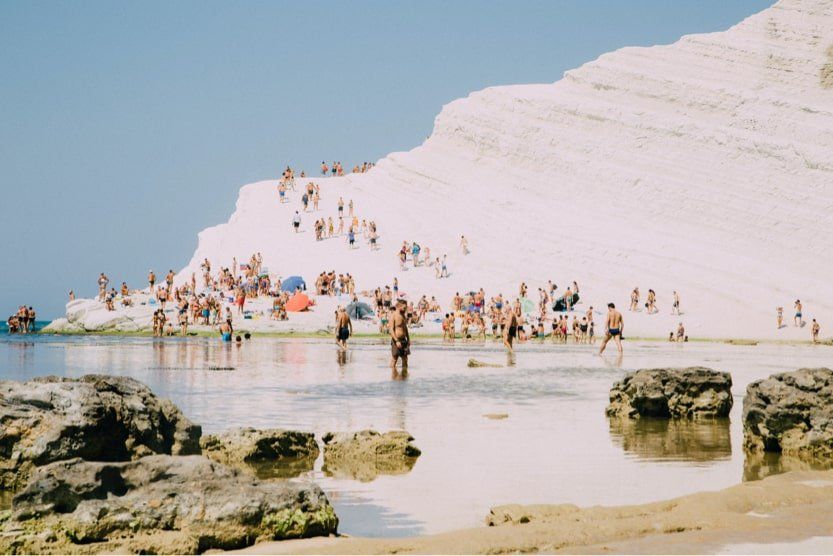 Getting there
The largest island in the Mediterranean, travelling to Sicily couldn't be easier. With two airports welcoming flights from across Europe, air travel to Sicily is an attractive option.
If you'd rather take the scenic route, you can drive to Sicily from neighbouring countries or northern Italy, or even ferry there from nearby cities. Then, you'll just have to relax and follow our guide to luxury holidays in Sicily.
Where to stay
Nestled quietly and secluded in the Sicilian fields, Villa Avolesi is the perfect refuge from the sun for your summer holidays in Sicily. The modern design blends with the idyllic countryside setting to lull you into a sun-kissed trance while you tan your summer away.
What to know
Villa Avolesi in Sicily
Swimming pool, garden, barbecue, nature view
8 guests
From €6,295 to €9,500 per week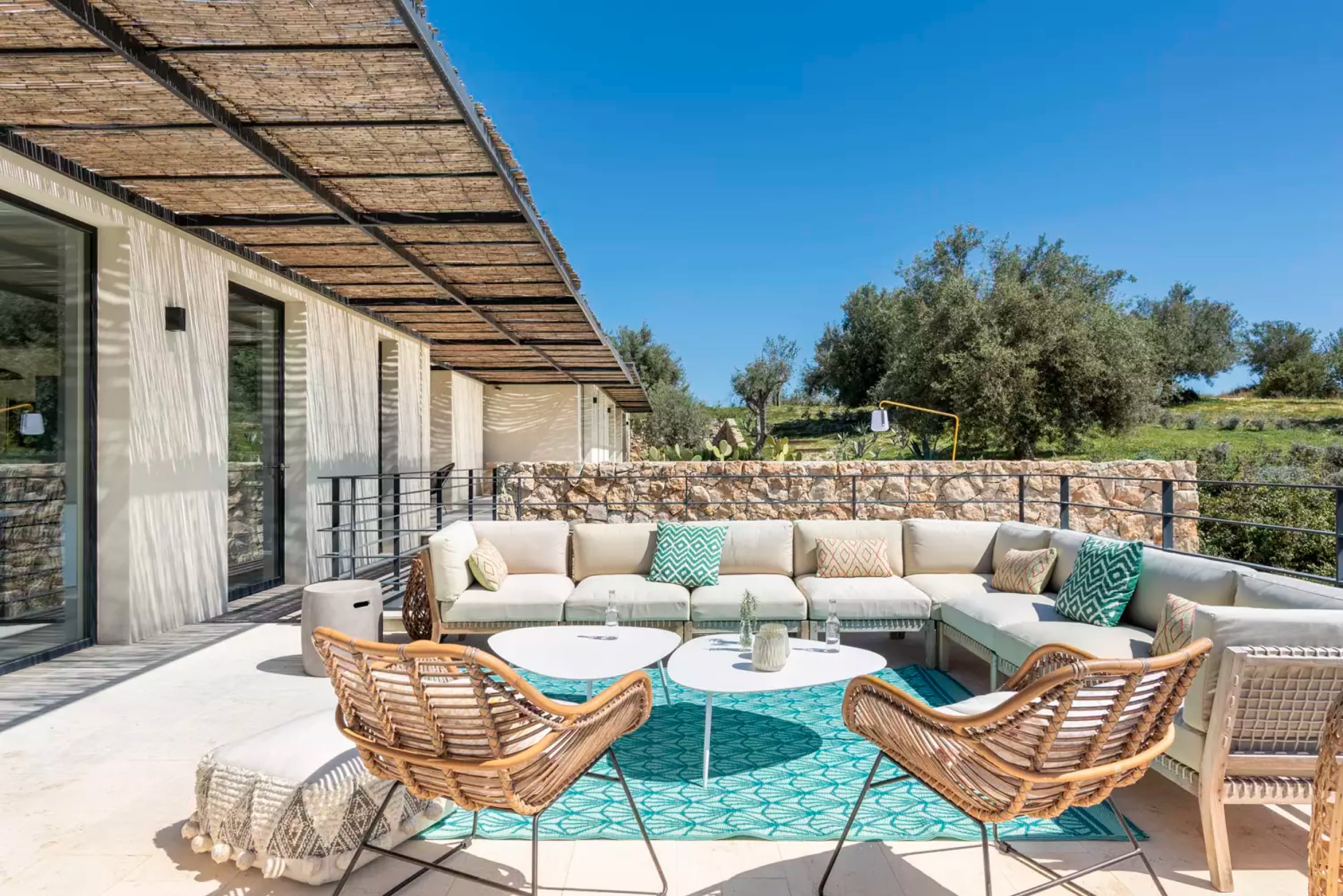 Villa Avolesi in Sicily, Italy
SUMMER BY THE WATER: A heavenly escape to Lake Como
Beneath the summery summits of the Alpine foothills, you will find the lavishing and lazy waters of Lake Como. Life moves at a gentle pace on these shores, but there is no shortage of awe-inspiring vistas and activities to be undertaken.
There are reasons aplenty that Lake Como draws in the most glamorous of the world's jet setters, from the Clooneys to the Bransons.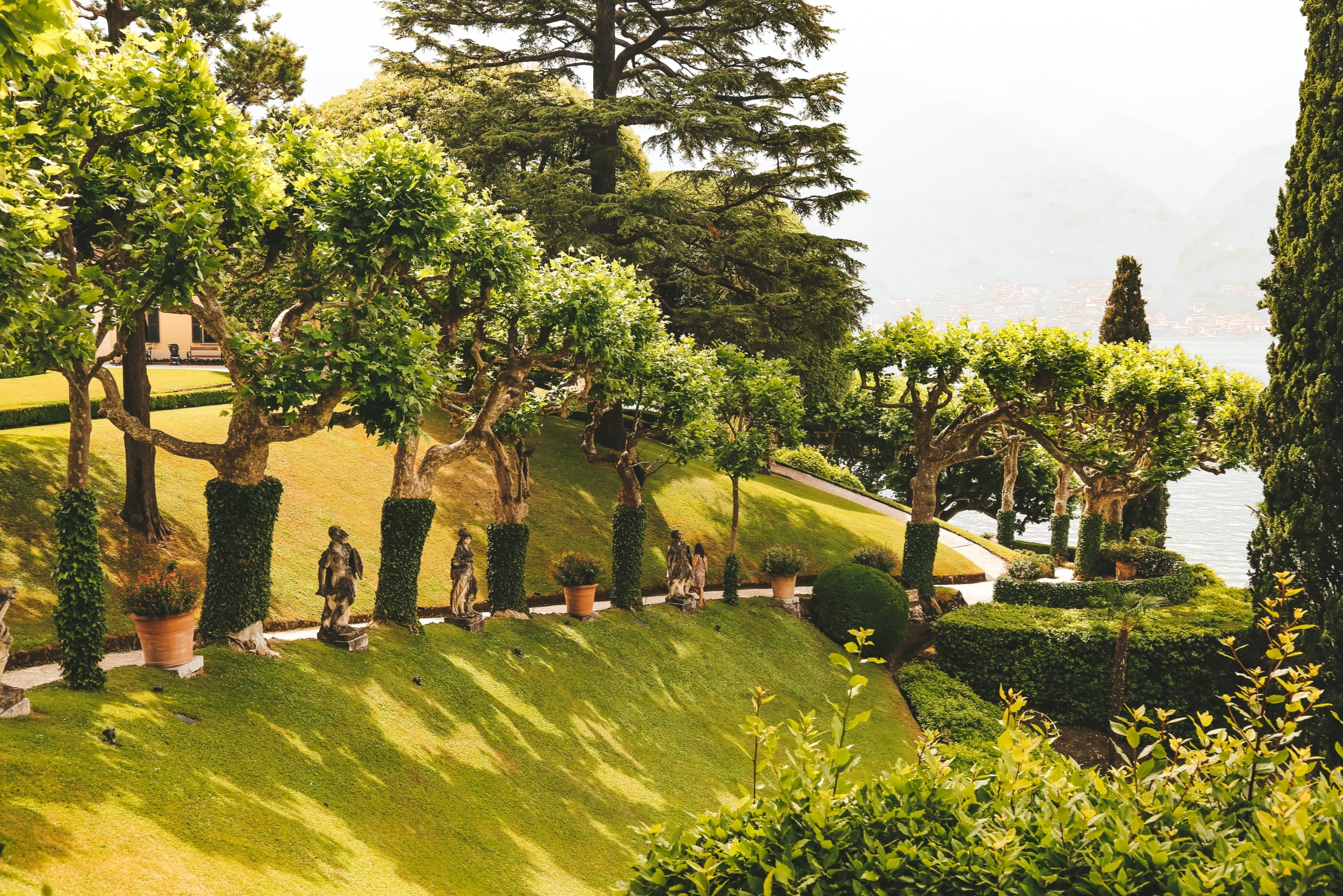 How to spend your summer in Italy at Lake Como
Discover the hilltop town of Brunate
Take the funicular up to Brunate, which is perched high in the hills above Como city and commands jaw-dropping views over the lake and surrounding mountains. It feels like a birds-eye view over the city itself. Its unique location has led it to be affectionately dubbed "the balcony of the Alps."
For more stunning views, see our guide to the best places to visit on Lake Como.
Spend some time sauntering around Villa Balbianello
One of the most magical things to do in Lake Como under the summer sun is visit some of the sprawling estates that pepper the lake's edge. Many famous villas, with their astounding architecture and views, boast blossoming gardens that are open for visitation by guests.
One of our favourite estates to explore is Villa Balbianello, which showcases some of the wealth that has been present in the area since the 1700s. The building appears to be floating on the mirror-like surface of the lake, and the garden flourishes with Edenesque vigour. It's one of the best places to visit on Lake Como.
Getting there
To reach Lake Como from abroad, you'll want to fly into the Milan airport and hop on the direct train right to Lake Como. Otherwise, you can make the drive over — ask your Le Collectionist tailor to rent you a vintage car through our luxury concierge service and travel in style!
Where to stay
After visiting the stunning villas and estates the dot the coast along Lake Como, you'll certainly want to stay in your own luxury villa by the water. Rest assured, we have just the place for you.
Villa Deluca offers an unparalleled view of the lake below and the mountains beyond, like a nest in the cliffs where you can spend your summer holidays in Italy safely tucked away.
What to know
Villa Deluca in Lake Como
Swimming pool, fitness room, billiards table, hammam, jacuzzi, panoramic sea and mountain view
14 guests
From €45,370 to €84,380 per week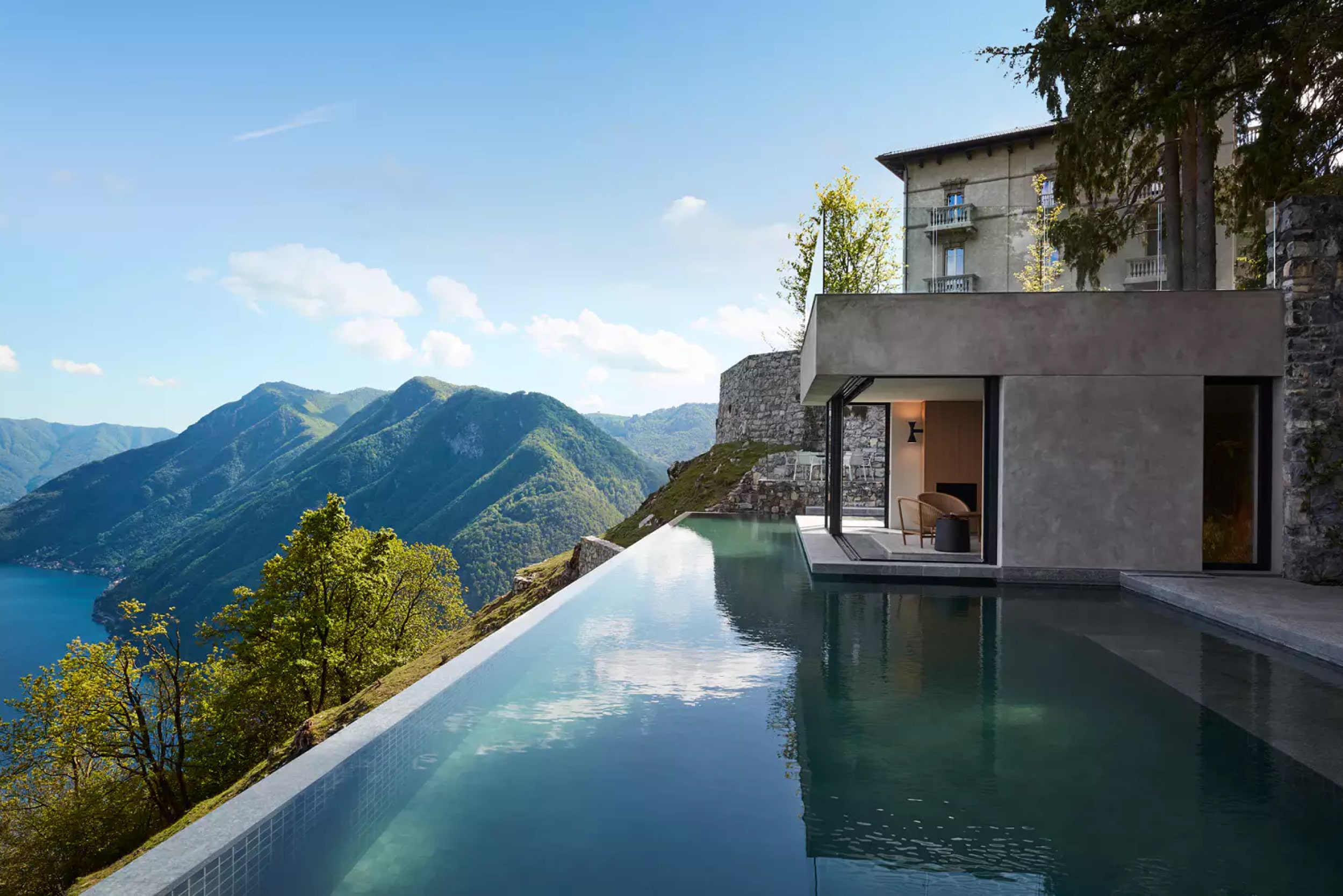 Villa Deluca in Lake Como, Italy
Discover the Amalfi Coast's treasures UNDER THE SUMMER SUN
The winding roads of the Amalfi Coast thread between towns, restaurants, and sights that have an ethereal, otherworldly feel to them. This is partly because the region doesn't appear to abide by the rules of gravity, and partly because of the brightness of everything that exists here, from houses to trees laden with citrus fruits.
For an in-depth look at this summer destination in Italy, see our luxury guide to the Amalfi Coast.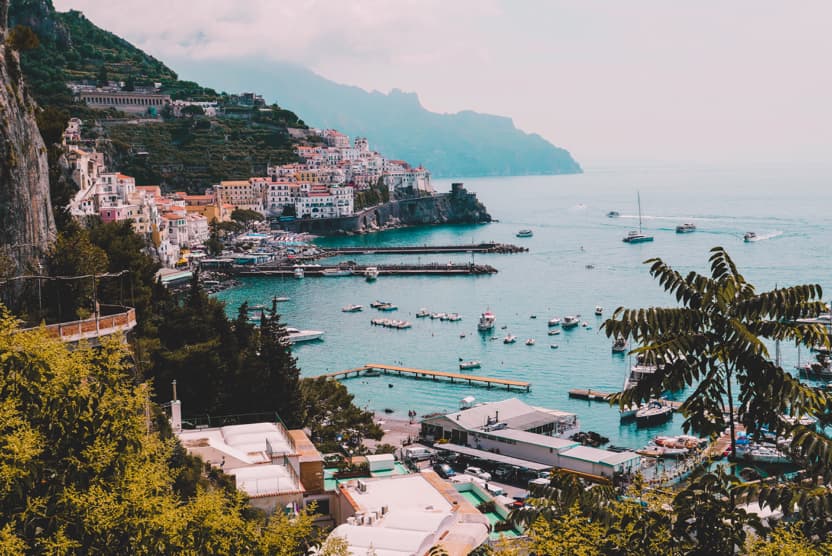 What to do on the Amalfi Coast in summer
Visit the beautiful town of Positano
Positano is a freeze-frame of a technicolour avalanche: houses of bright pink, orange, and yellow cascade and tumble down the mountainside until they frame the town's two beaches at their feet. From above, the beach's dark sand is lined with rows of colourful umbrellas. You'll quickly understand why the Amalfi Coast is on our list of the best destinations for a summer beach holiday.
In the evening, the town, which appears to drape itself over the coastal cliffs, comes alight with a warm glow of streetlights and lanterns, as the patter of people dining on their terraces resonates across this natural amphitheatre.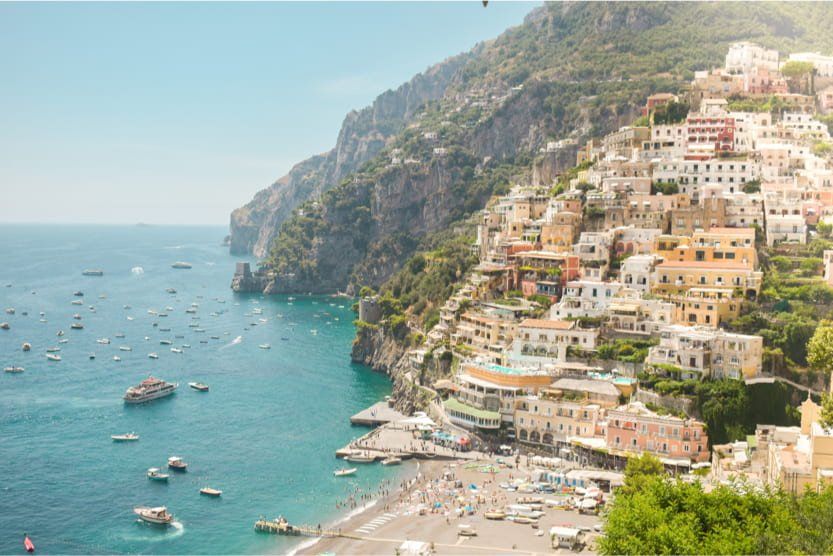 A day trip to Capri
Venture across the Tyrrhenian Sea from the Sorrento Peninsula for a day of exploring Capri's natural wonders. The rugged landscape plays host to many a thrill, including the famed Blue Grotto, where sunlight seeps through a submerged entrance, giving an iridescent blue glow to the cavern. You'll want to have your snorkel and goggles at the ready for this unique experience.
After a delectable Mediterranean lunch in a seaside restaurant, you'll want to add sampling the island's piquant Limoncello to your itinerary for an Amalfi Coast visit in Italy.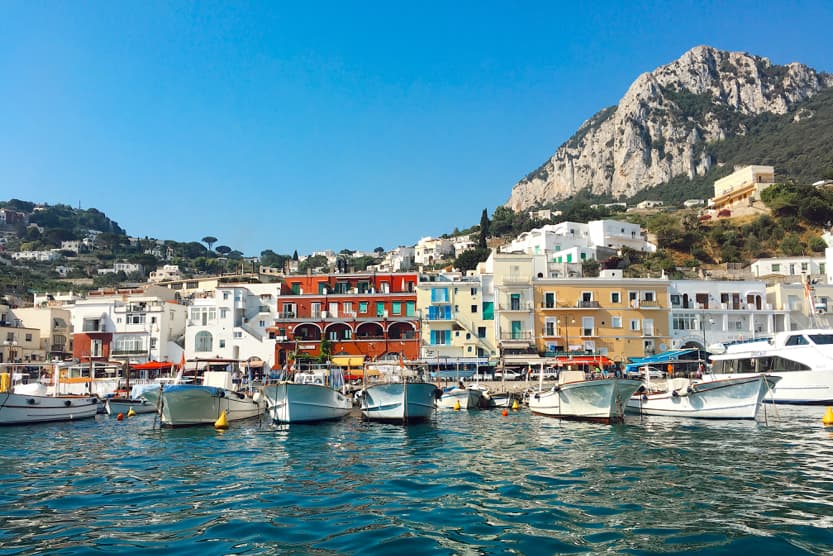 Getting there
Before making your way to the Amalfi Coast, you'll have to stop at a nearby city if travelling by aeroplane. The nearest airport is in Naples, but you can also reach your summer destination in Italy easily from Rome. Once you've landed, you'll have a choice of buses and shuttles to take you to the coast.
Where to stay
Find your own place in the colourful cliffside homes of the Amalfi Coast at Villa Faraglio. Perched in Positano, spend your days like a bird in its nest surveying the town below. The traditional red facade stands as a perfect backdrop for your summer holidays in Italy, while the immaculate interior blends classic and contemporary design.
What to know
Villa Faraglio in Positano, on the Amalfi Coast
Swimming pool, villa manager, prepared breakfast, hammam, jacuzzi, and sea view
8 guests
From €10,005 to €17,500 per week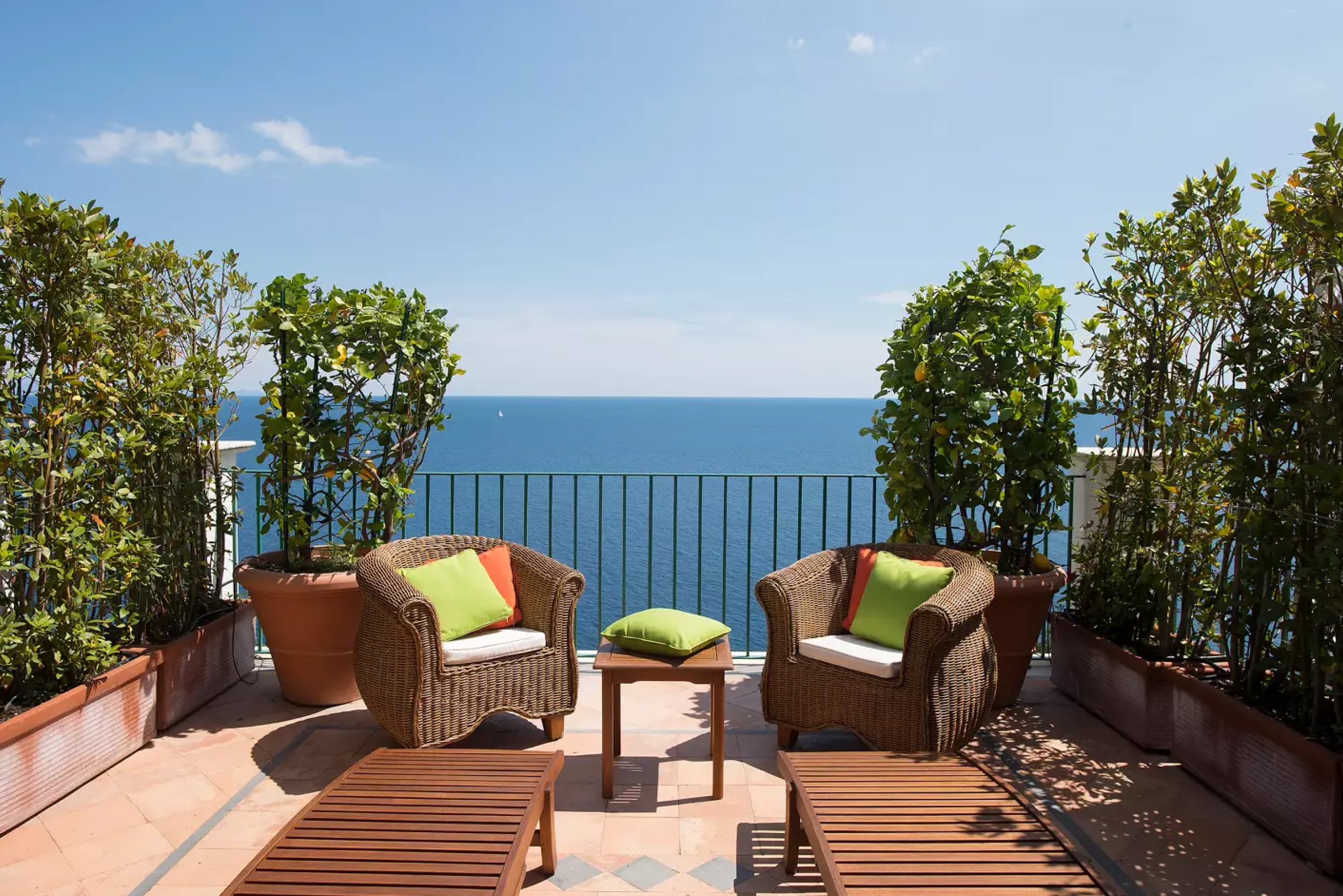 Villa Faraglio in Positano, Italy
FREQUENTLY ASKED QUESTIONS
With Le Collectionist, exploring the best places to visit for a luxury holidays in Italy during summer is a breeze. Explore our luxury villa rentals in Italy to begin your next adventure in this endlessly beautiful country.