There isn't a single landscape in Italy that hasn't charmed visitors, from the rolling vineyards to turquoise waters, quaint mediaeval cities to orange tiled roofs... But if one area draws in a record number of tourists, it would have to be the Italy coast.
As a peninsula, Italy abounds with coastlines, each more beautiful than the last. Colourful homes, fisherman boats, scintillating water, jagged cliffs, and pristine coastlines, discover the charm behind Italy coastal towns before checking out our complete guide to visiting Italy.
Skip ahead to learn more about each of the top coastal towns in Italy:
DISCOVERING THE CHARMS OF THE WEST COAST OF ITALY
Facing the Tyrrhenian Sea's shimmering turquoise waters, the west coast of Italy is home to a wealth of enchanting towns perfect for your Italy coast holidays. Discover our top destinations on the Tyrrhenian Coast below.
Unveiling Amalfi: a coastal gem
In the south-west coast of Italy, dotted with colourful fishing villages and homes jutting out of the staggered cliffs, the Amalfi Coast beckons you to idyllic holidays eating seafood, sipping limoncello, and marvelling at unparalleled views.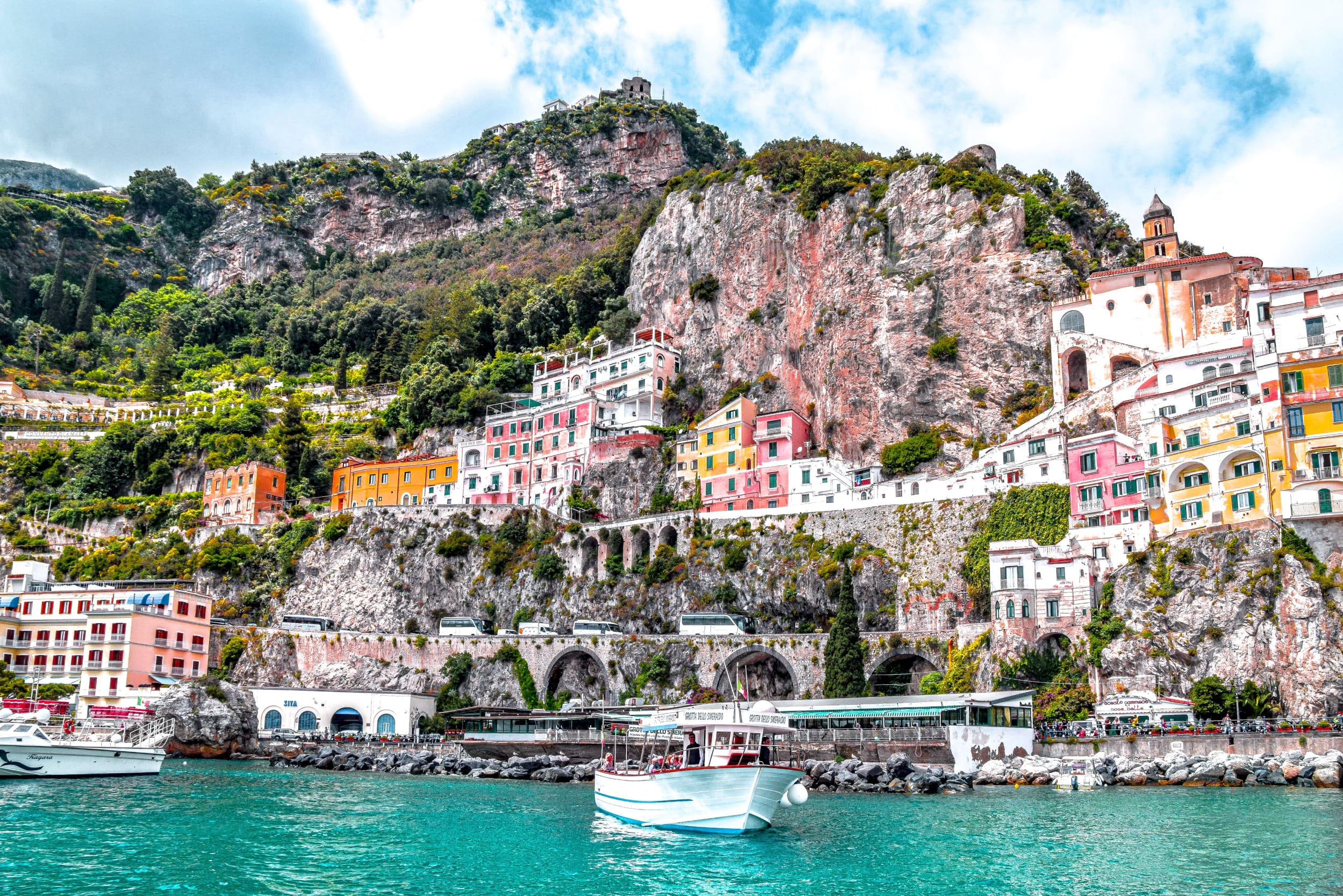 Wondering what there is to do on Amalfi Coast Italy holidays? With our luxury guide to the Amalfi Coast, discover every beach, restaurant, town, and activity in this endlessly beautiful seaside region. Whether touring the island of Capri by boat, wandering through the winding colourful streets of Positano, or visiting the lush gardens of Villa Rufolo atop the cliffs, there'll be plenty of sights and sensations to keep you living the dolce vita all around the Amalfi Coast.
Want to know how to spend your Italy coast holidays on the Amalfi Coast? See our Amalfi Coast holiday itinerary for a day-by-day agenda of what to do.
Where to stay:
Villa Terramare, Positano, Italy
Swimming pool, air conditioning, sea view, prepared breakfast
Tailor level conciergerie service
10 guests
From €9,565 per week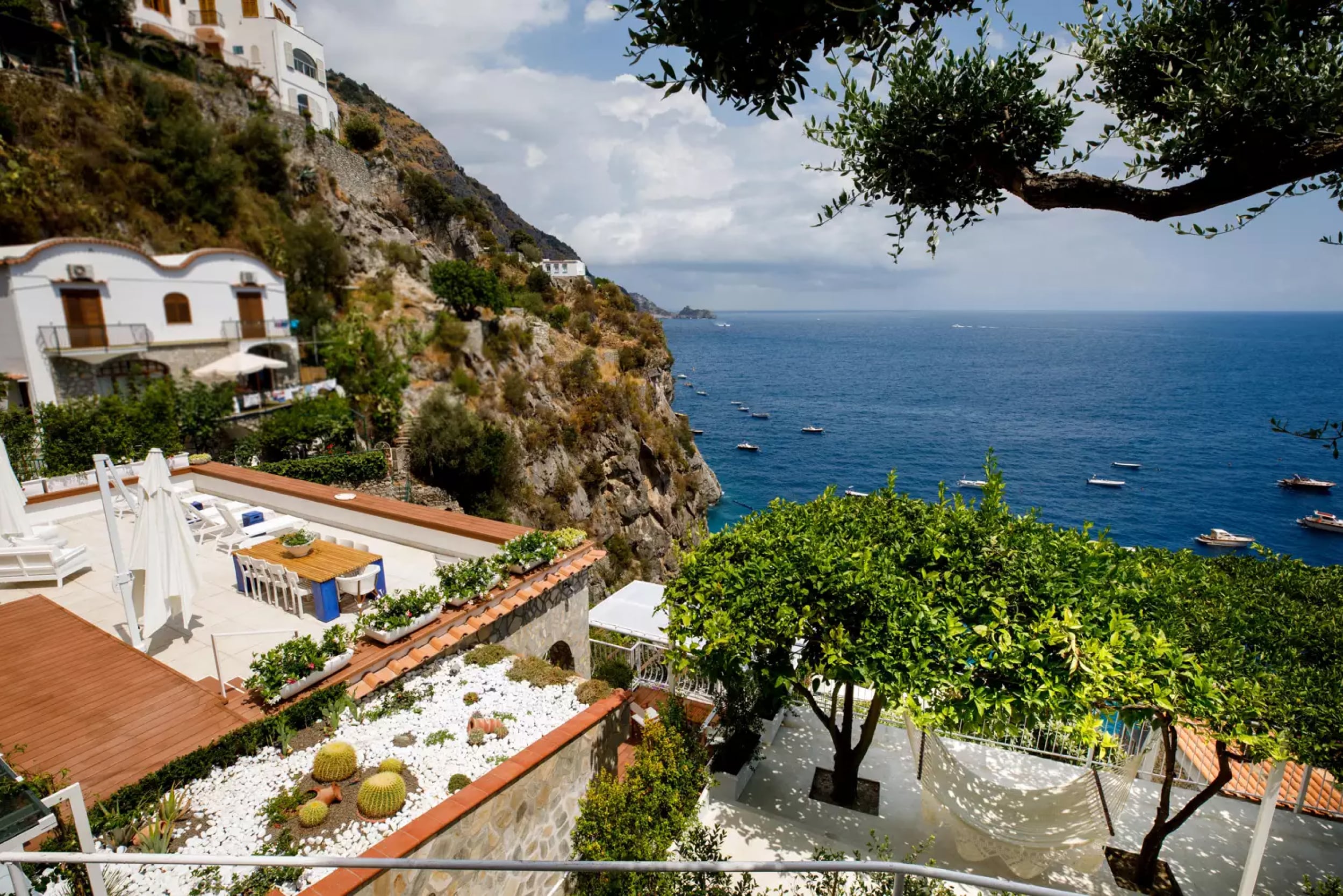 Villa Terramare in Positano on the Amalfi Coast
Enchanting Florence: coastal delights near the Renaissance City
Sitting on every list of the top ten places to visit in Italy, the mystical city of Florence is a must for your Italy coast holidays. Not only is it one of the most beautiful places in Italy, you'll also find many coastal towns in Italy near Florence that bust with Tyrrhenian charm.
Spend your days in Florence alternating between mediaeval history in the city and sandy beaches beyond. Here, you'll find art galleries where walls are lined with masterpieces by Botticelli or Titan, winding cobbled streets that are centuries old, and towering monuments housing ancient artefacts. You can also head further afield to the coast and golden beaches of Viareggio, where, gelato in hand, you'll get a taste of why Florence is one of the best places to visit in Italy in summer.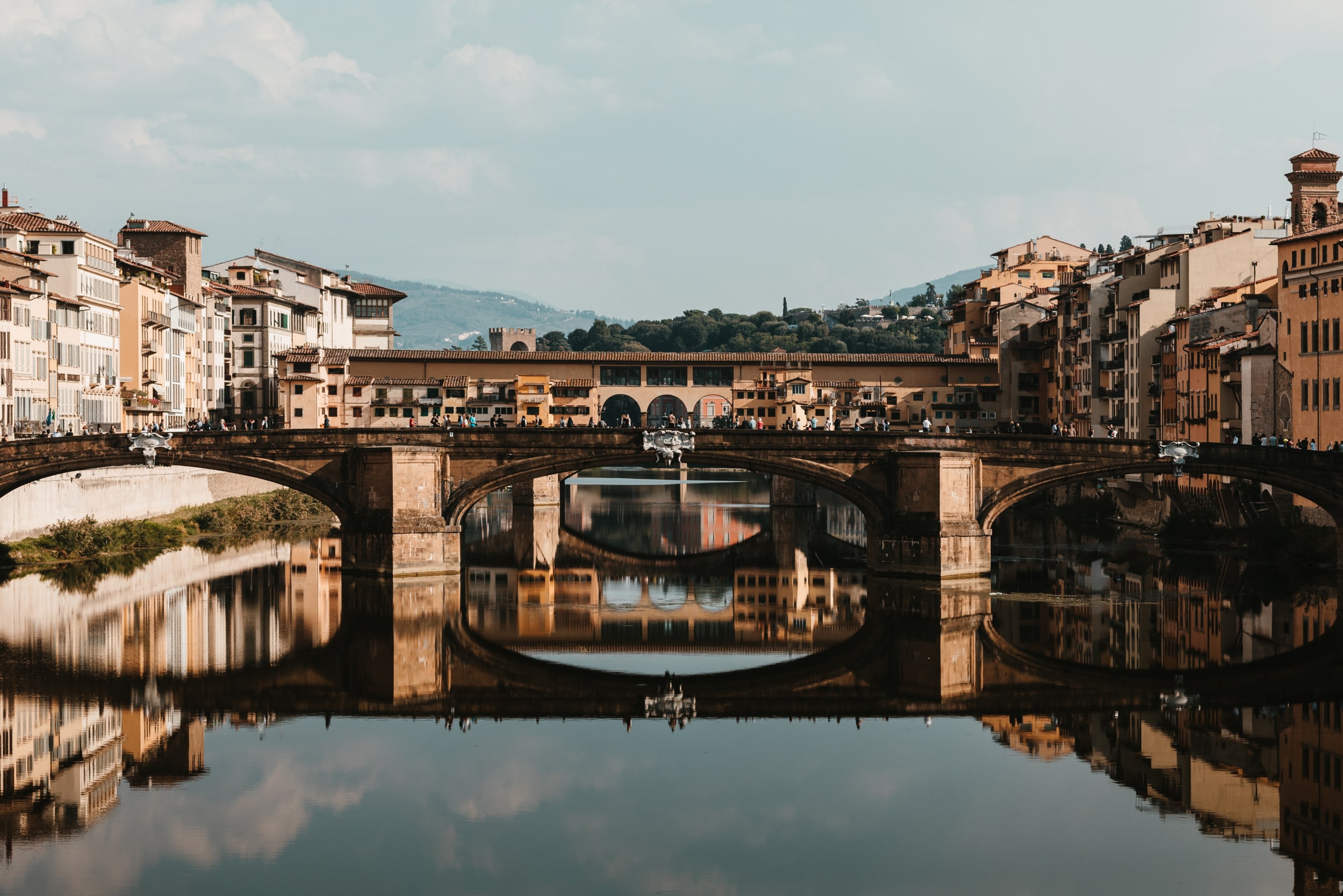 Where to stay:
Villa Medicea, Florence, Italy
Swimming pool, tennis and bocce court, fitness room, garden, air conditioning
Club level conciergerie service
14 guests
From €47,005 per week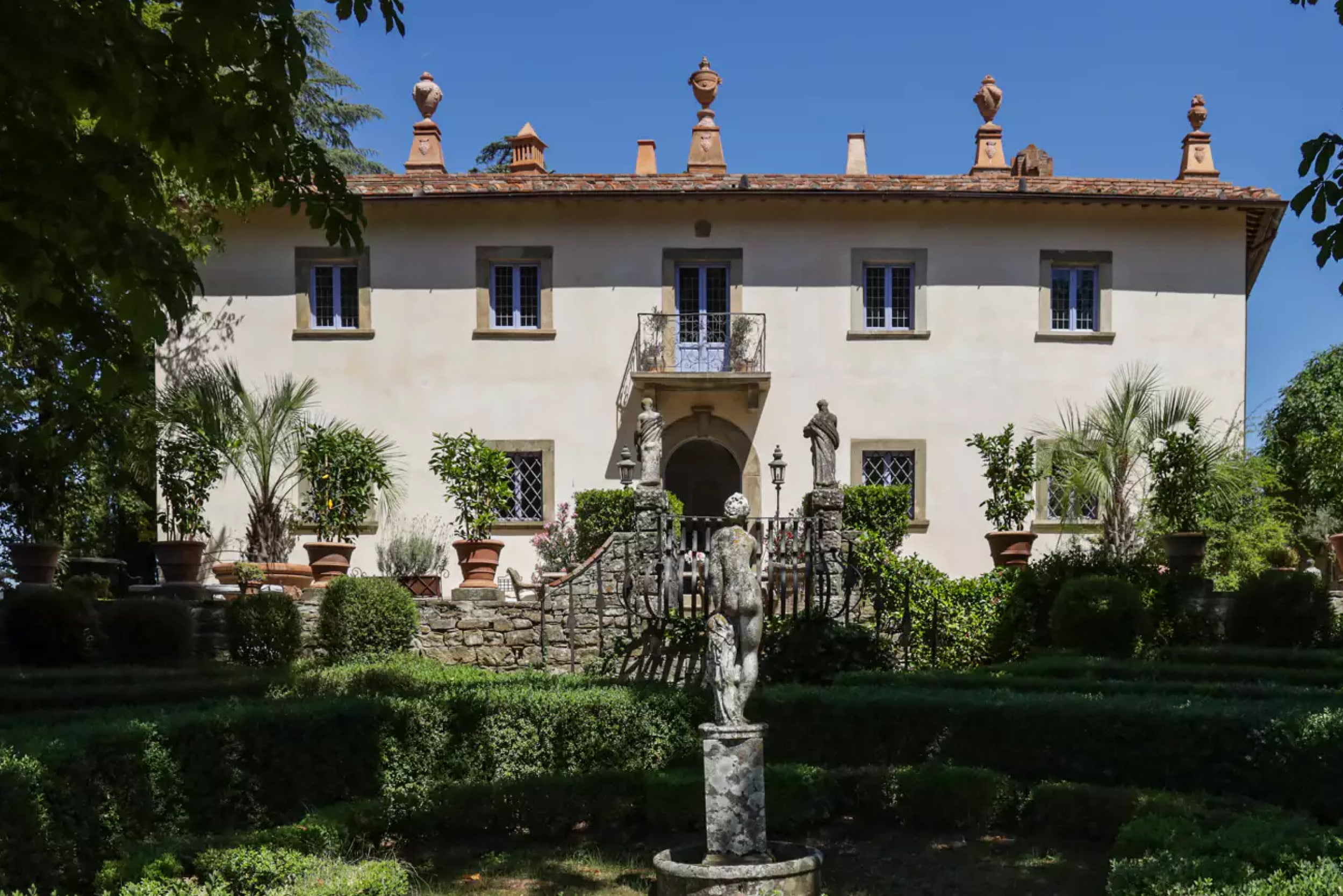 Villa Medicea, just outside of Florence
The beauty of Tuscany's coastal towns
Tuscany boasts some of Italy's most famed landscapes — from the mediaeval city streets, to the sandy coasts by the Tyrrhenian Sea, to the towering shadows of the Apennine Mountains, to the unforgettable rolling vineyards of the Chianti wine region… There's no better stop for your Italy coast holidays!
The region abounds with things to visit and activities to do, like wine tasting during luxury agritourism holidays in Tuscany, visiting monuments, museums, and walking the ramparts in mediaeval cities, or discovering the Etruscan Coast of Tuscany. Food, culture, and jaw-dropping landscapes come together for your holidays on the coast of Italy.
If you're planning holidays with your little ones, see our suggestions for the top ten things to do in Tuscany with family.
Where to stay:
Villa Zatti, Province of Siena, Tuscany, Italy
Swimming pool, fitness room, panoramic mountain and nature view, air conditioning
Tailor level conciergerie service
22 guests
From €12,995 per week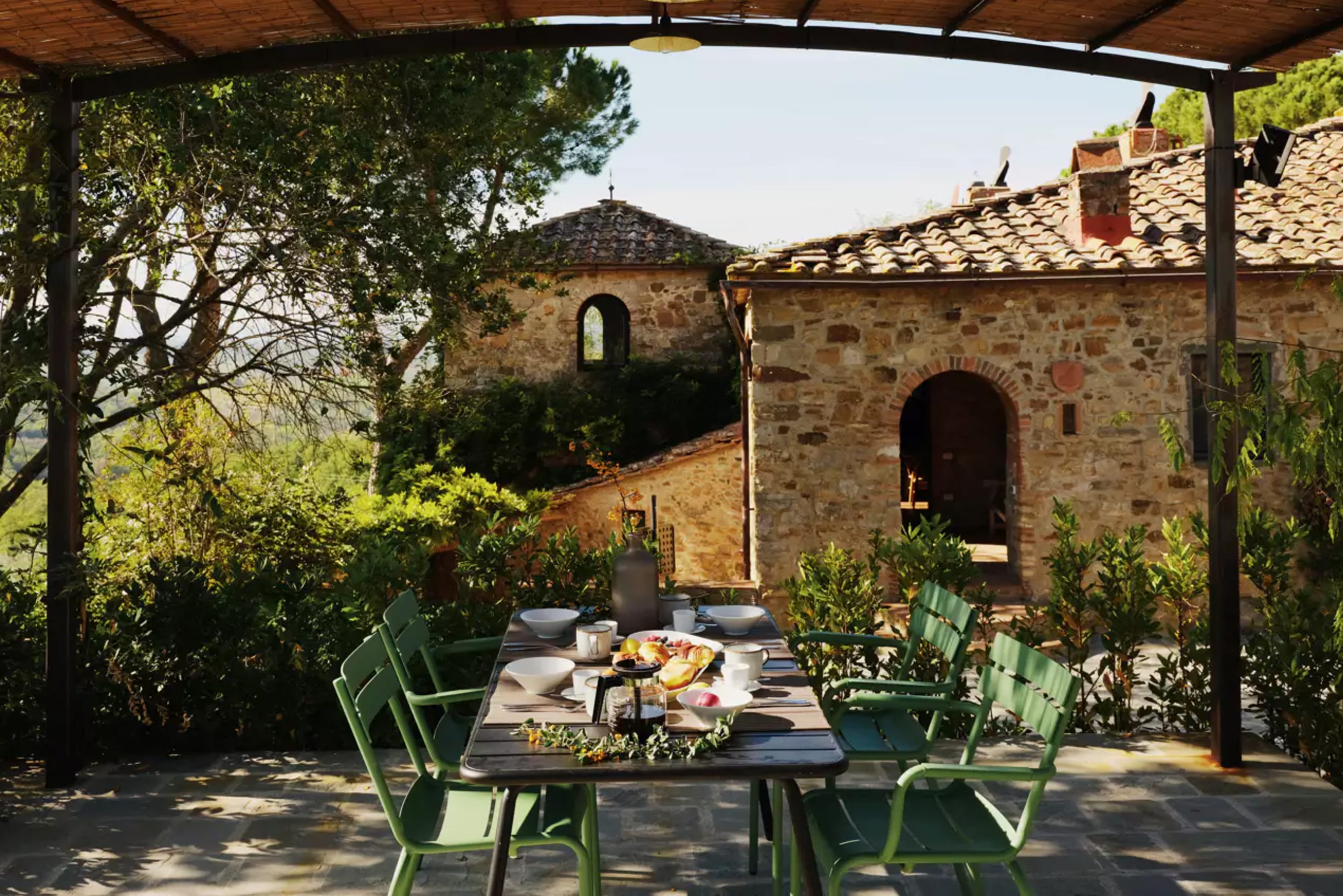 Villa Zatti in Siena, Tuscany
EXPERIENCING THE ALLURE OF THE SOUTHERN ITALY COAST
Facing the Tyrrhenian, the Mediterranean, or the Adriatic coast, the southern coast of Italy is your key to Italy coast holidays under the warm sun facing crystalline waters. After travelling down across the western coast, stop in Southern Italy to make unforgettable memories on the fine golden sand.
Italy island costal holiday: the wonders of Sardinia


The biggest island in the Mediterranean Sea, Sardinia is defined by its rugged cliffs, lending themselves to a truly striking coastline. Spend your Italy coast holidays here basking under the island sun beside a shimmering turquoise sea, hiking across unspoilt mountain paths, and discovering Bronze Age ruins dotted around the island.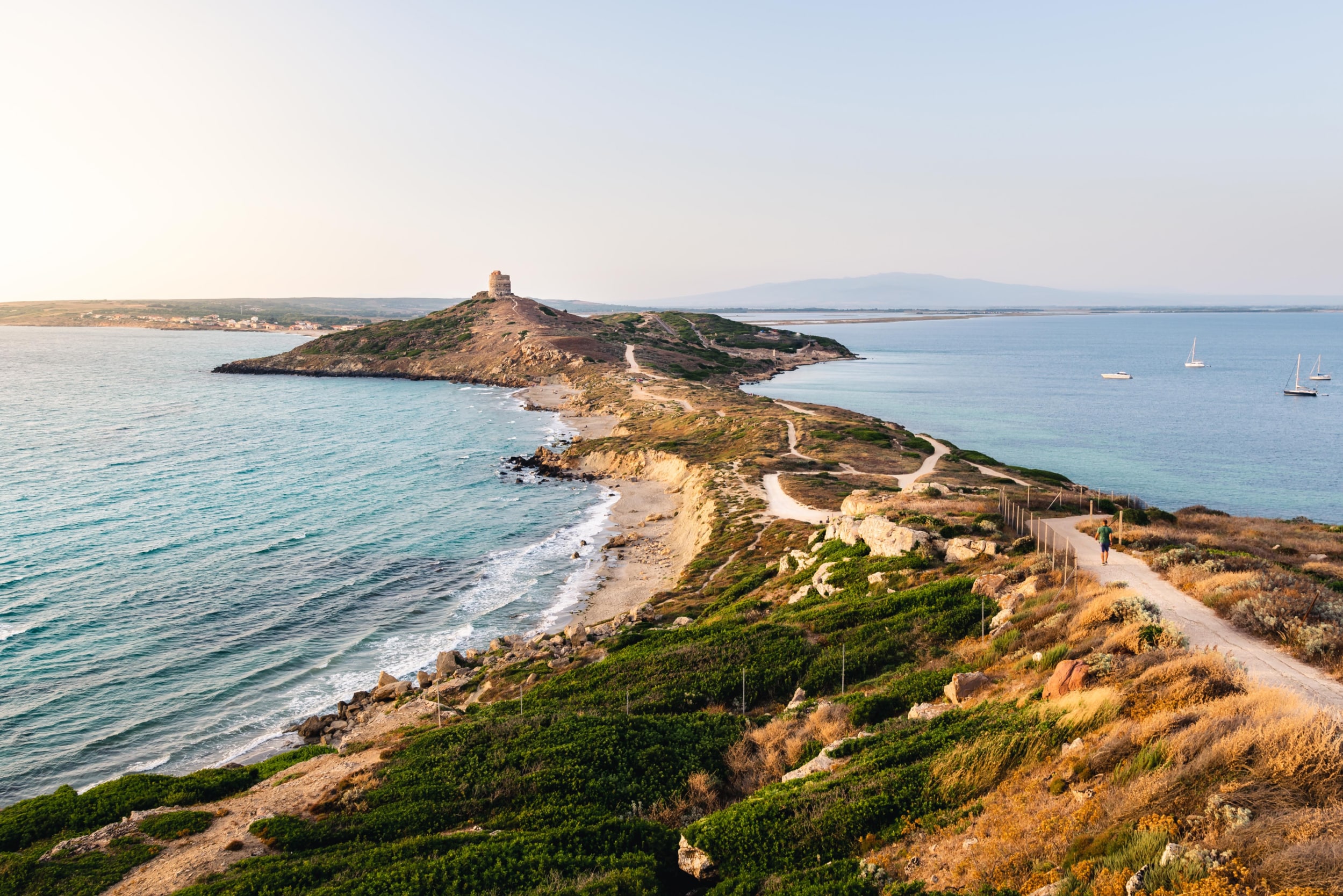 With its stunning cliffs, pristine beaches, and staggering coastline, Sardinia is one of the best places to visit in Southern Italy. Spend your days exploring the many archipelagos scattered across the island, like Maddalena and Caprera, strolling through its glamorous and historic cities, and hiking through the mountainous trails. Then, rest on the fine beaches like Stintino, enjoying the warm sand, blazing sun, and shimmering water.
If you're not sure which part of the island to start with, see our guide to holidays in northern Sardinia for a day-by-day itinerary.
Where to stay:
Villa Raffaello, Sardinia, Italy
Swimming pool, barbecue and grill, near shops, bars, restaurants, and downtown, air conditioning
Tailor level conciergerie service
13 guests
From €15,005 per week

Villa Raffaello in Sardinia
Tradition on the coast in Puglia
In the heel of the Italian boot, fronting the Adriatic Sea on the east coast of Italy, Puglia combines centuries-old towns, sweeping valleys, an expansive shoreline, and traditional architecture in trulli homes for the best Italy coast holidays.
Stay in one of Puglia's traditional masserias, where the whitewashed walls and old stones keep you sheltered from the beating sun. Head out to visit the beautiful and lively towns of Bari and Lecce, blending traditional baroque architecture and coastal port charm. Puglia is also a great stop for luxury agritourism holidays in Italy, so take a moment to stop in at the old vineyards and olive groves or discover the stunning natural landscapes throughout the province, both along the coast and further inland.
Where to stay:
Dimora Monora, Province of Bari, Puglia, Italy
Swimming pool, meditation and fitness rooms, barbecue, prepared breakfast, air conditioning
Club level conciergerie service
12 guests
From €15,750 per week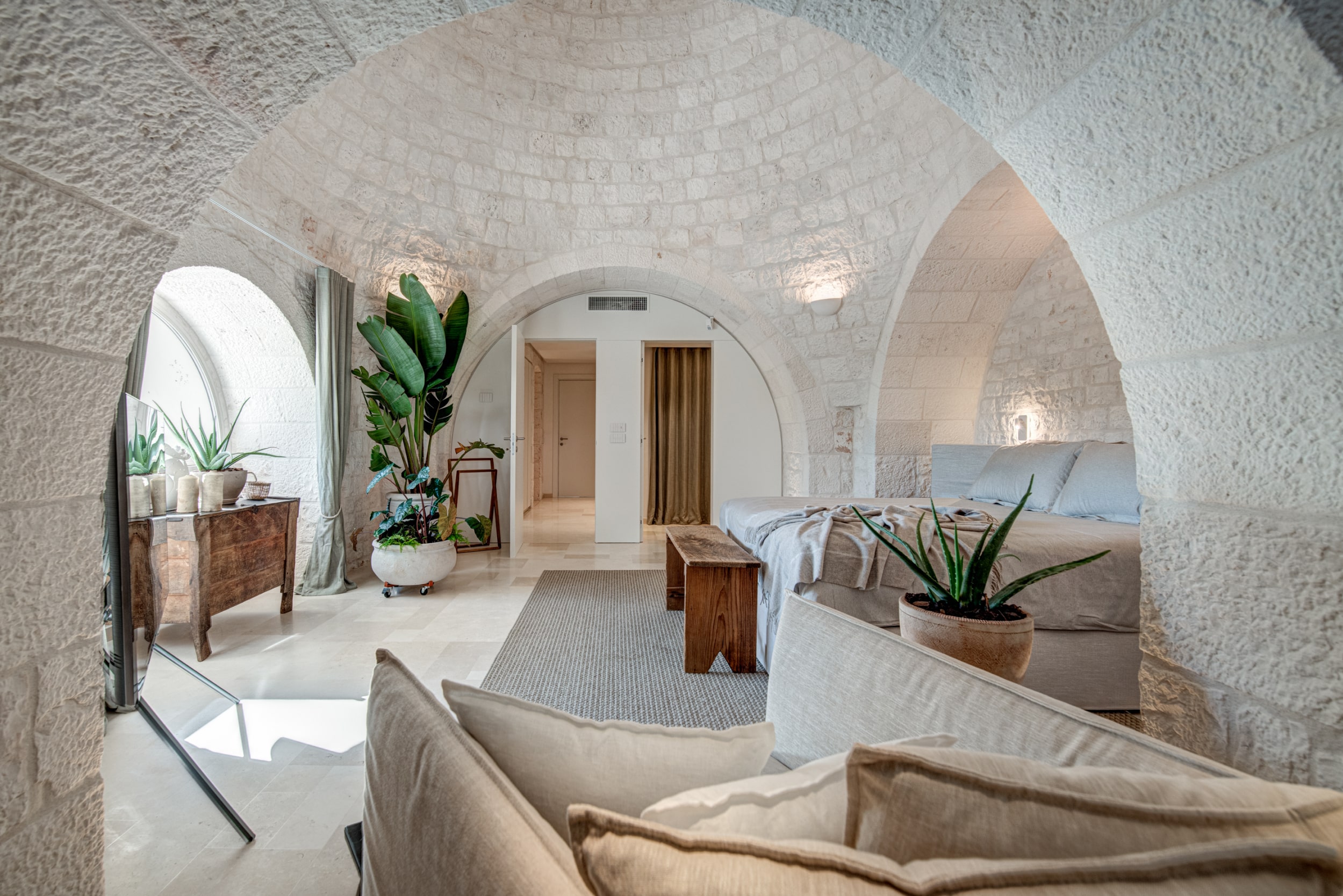 Dimora Monora in the province of Bari, Puglia
ITALY COAST HOLIDAYS: FREQUENTLY ASKED QUESTIONS
With so many stunning choices, where will you choose to spend your Italy coast holidays with Le Collectionist? Simply pick a destination and let out luxury concierge service take care of the rest.