Delightful towns that don't abide by the rules of gravity, that cascade down sheer mountainsides in flourishes of colour, dangling into the sea below characterise the windy stretch of seaside habitations that comprise the Amalfi Coast. This truly is a place of wonder that has no comparison. It is otherworldly and embodies stark contrasts: pure luxury in harmony with rural traditions and livelihoods; a deviation from the normal conceptions of urban design, where living is done vertically, not horizontally.
The Strada Statale 163 (SS163) is a narrow road that wends and weaves its way along and through and over coastal cliffs; sheer drops on one side give passengers the impression of floating over the Tyrrhenian Sea. It is a fantastical place to explore, both by road and by sea, with coves and grottos folded into the grooves of cliffs and tucked-away towns clinging to mountainsides.
Luxury Amalfi Coast holidays are made for exploring. Discover the delectable culinary scene at restaurants that are buried beneath the leaves of lemon trees, snorkel through coves and crevices, or climb the steps to and from your luxury villa in Positano to unearth more secrets of this seaside town.
As one of our most wonderful luxury holiday destinations, Le Collectionist has a number of excellent villas to explore along this stretch of the Italian coast. Make a base in Positano to begin, explore the area by boat and by car, before finishing your trip along the coast in one of our beautiful villas in Ravello.
Explore by boat
From Positano there are countless coves and pockets of exploration to be uncovered. Rent a boat from the quayside for a day of adventuring to beaches such as Grotta delle Matera or the secluded and sheltered Marina di Crapolla, which is flanked by rocky outcrops, perfectly framing the endless expanse of blue sea ahead. Or head out to the three islands of Li Galli for an afternoon of snorkelling the crystalline waters, where legend holds that Odysseus was tempted by the beautiful songs of the Sirens, or le Sirenuse, to his destruction.
Although the Amalfi Coast is not necessarily made popular by sites alone, a major attraction to the area is Grotta dello Smeraldo. It is typically quite busy, but well worth the visit. In the darkened cave, the water is the giver of light. An underwater arch spills light into the cave, giving the cave's aquatic floor a greenish glow of almost luminescent quality. This is a great swimming spot.
Another day of intrigue aboard the boat is found in a day trip to Capri: a place where fortress-like cliff faces shoot skyward from the sea, crested by majestic buildings that look down from their posts.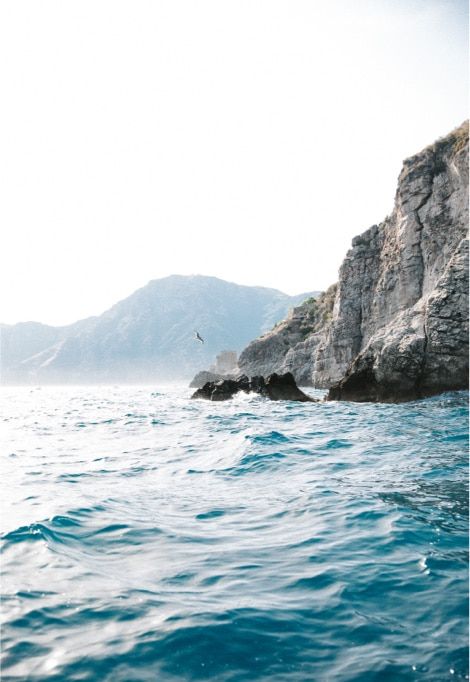 Some restaurants and beaches are best accessed by boat; a uniquely luxuriating means of transport for arriving at superbly quaint restaurants that are hugged up between cliff and sea, moulded to the furrows and fissures of the rugged landscape.
Explore by car or by foot
Montepertuso, or "hole in the mountain" - a small hamlet above Positano town - is a place to visit if you are longing to dodge the crowds, but in an equally picturesque setting. You can get here by car or by bus, and, once here, you can embark on a hike up the lower reaches of the Lattari Mountains. The ancient folklore of the area speaks of this as a battleground of Good and Evil, where a mighty clash between a devilish serpent and the Virgin Mary took place.
Drive up to the bridge that crosses the Vallone di Furore, a lofty fjord above a beach and a fishing hamlet, where each year the Mediterranean Cup High Diving Championship takes place. It is a plunging height not for the faint-hearted. To explore these parts by car can be dizzying for sufferers of vertigo, but an exciting adventure for those with a steely constitution for heights. Taking the boat is a much more languid affair if one is prone to fear of dizzying heights.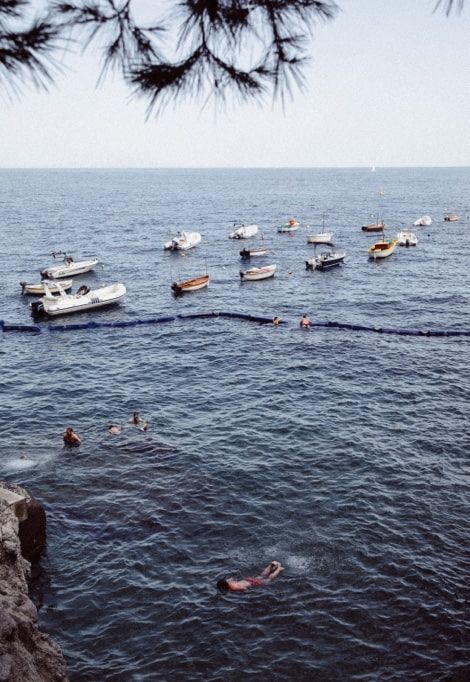 Move inland towards the commune of Agerola, a rural area of farmlands, where cattle produce delicious cheeses and the soils ambrosial wines. Duck into Cantine Marisa Cuomo winery to taste the embodiment of rural Neapolitan coastal produce. Its vineyards are terraces that hang to the rocks of Furore above the coast. Meander to Amalfi on your way to Ravello, where you can admire the grandeur of the Amalfi Cathedral.
Explore by taste
The Amalfi region boasts a delectable variety in its gastronomy, fusing the fresh fish of a typical Mediterranean diet with Italian delicacies and staples. It is a culinary journey that, like the Strada Statale 163, winds its way between traditions in an artful, explorative and timeless adventure of taste.
Ristorante Donna Rosa
In the village of Montepertuso, this trattoria is forever worth a visit, even if it is slightly off your route. The changing menu continuously serves incredible dishes in an equally stunning setting: sea views from cliff tops in a charming Italian restaurant. Try the famous meatballs and, if it is on the menu, the hot chocolate soufflé for dessert. The restaurant also offers excellent cooking courses during the day.
Information
Via Montepertuso, 97/99, 84017 Positano SA, Italy
+39 089 811806
drpositano.com
La Sponda & Aldo's Cocktail Bar & Seafood Grill
Go to La Sponda, the Michelin-starred restaurant at Le Sirenuse Hotel in Positano, to indulge in the exquisite traditions of food on the Amalfi Coast and in Naples, where a light Mediterranean menu will undoubtedly please all the senses. Perch on the Alfresco terrace of the hotel's Aldo's Cocktail Bar & Seafood Grill to pore over the splendorous views whilst savouring fresh oysters and crisp champagne, before moving to the romantic setting of La Sponda for dinner.
Information
Via Cristoforo Colombo, 30, 84017 Positano SA, Italy
+39 089 875066
sirenuse.it/en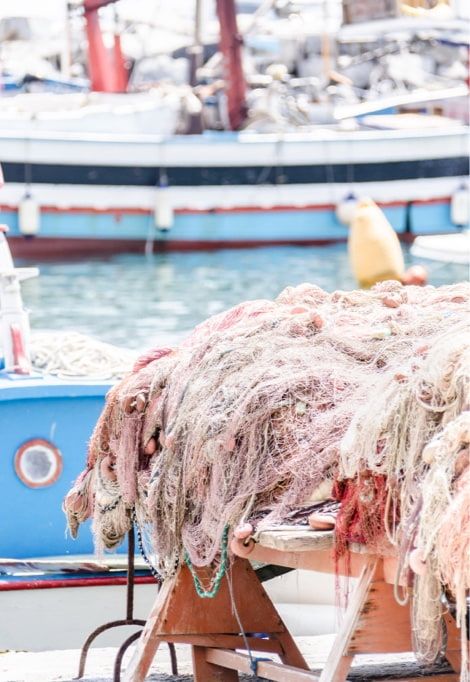 Ristorante Trattoria Ippocampo
Glide over the blue waters in a speedboat, casting a wake that slaps against the rock faces of the cliffs that sprout vertically from the sea. Idle in to Ippocampo, which sits on the water's edge and is only accessible by water or down a long staircase. The restaurant has a menu of fresh seafood served in a simple, yet simply delicious, way.
Information
Via Marina di Conca, 31, 84010 Conca dei Marini SA, Italy
+39 089 831153

Explore Le Collectionist
All of your luxury Italy holidays will be made complete with Le Collectionist. We have an array of beautiful and luxurious villas along the Amalfi Coast, providing the perfect places for you to arrange your trip around.
We recommend spending the beginning of your trip in Positano, giving you the opportunity to explore Montepertuso and the surrounding coastal wonders, such as Grotta delle Matera and Li Galli. Then, to finish your serene holiday, roam along the coast to Ravello, where you can explore Amalfi or saunter the cloisters of the stunning Duomo di Ravello. While Positano is glitzy, Ravello is refined and sophisticated.
Villa Neptune in Positano
From the balcony and the infinity pool one gets the impression of floating, of hovering above the vast sea beside a cliffside cascading with colourful houses. Villa Neptune is an eclectically pieced together villa, with antique art scattered across the walls, but bright and modern furniture bringing the interior alive. It is homely and unpretentious, yet elegant and artistic.
Geometric patterns, alcoves and exposed walls give the impression of being in a beautifully historic building, but there is something inescapably timeless about it. The lush pergola, which is a green awning draped with vines, offers respite from the heat of the day. The pink-hued façade is adorned with terracotta flower pots creating a vibrant amalgamation of colours against a backdrop of deep greens.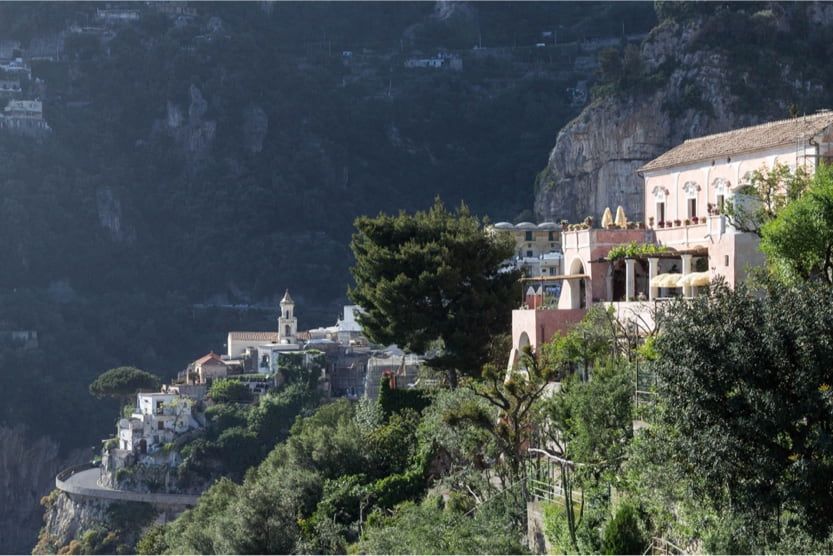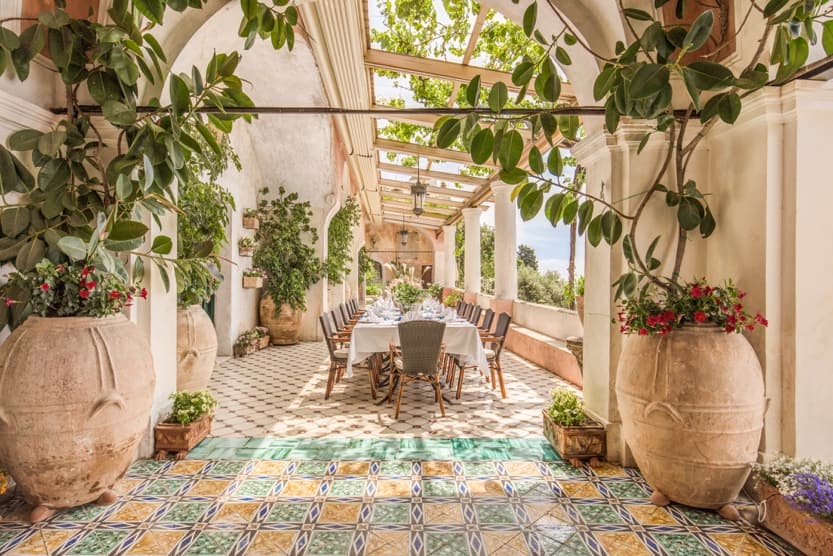 Villa Maiorese in Ravello
This villa will serve as the perfect climax to your Amalfi Coast explorations. Villa Maiorese is neatly tucked amongst the sprawling and flourishing vegetation, a veritable idyll nestled in nature. The villa is out of town and offers a tranquil cliffside refuge with panoramic sea views.
Savour your lunch, which has been prepared for you by the butler, on the quiet terrace while gazing out across the Tyrrhenian Sea. Feel lost in the airy corridors and passages that are laden with the gently whispering leaves of vines, which cling to the walls in a cooling embrace.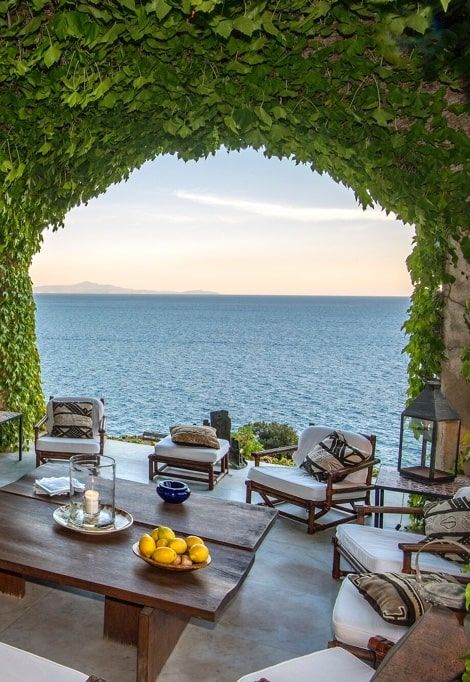 At Le Collectionist, exploring the beautiful scenery of Italy on your luxury Amalfi Coast holidays has never been easier. Explore the extensive range of amazing villas we offer across a number of luxury destinations to inspire your next holiday with family or friends.