Italy has a well-documented and appreciated reputation as a dream holiday destination for any traveller. Whether you're interested in vibrant arts and culture, breathtaking natural landscapes, or delectable wine and food, this striking Mediterranean country has it all.
At the intersection of all these travel styles, agritourism offers unforgettable holidays with a taste of everything Italy has to offer. See our suggestions for the very best luxury agriturismo in Italy, including which areas to visit and what activities to do for agritourism.
TOP THREE AREAS FOR AGRITOURISM IN ITALY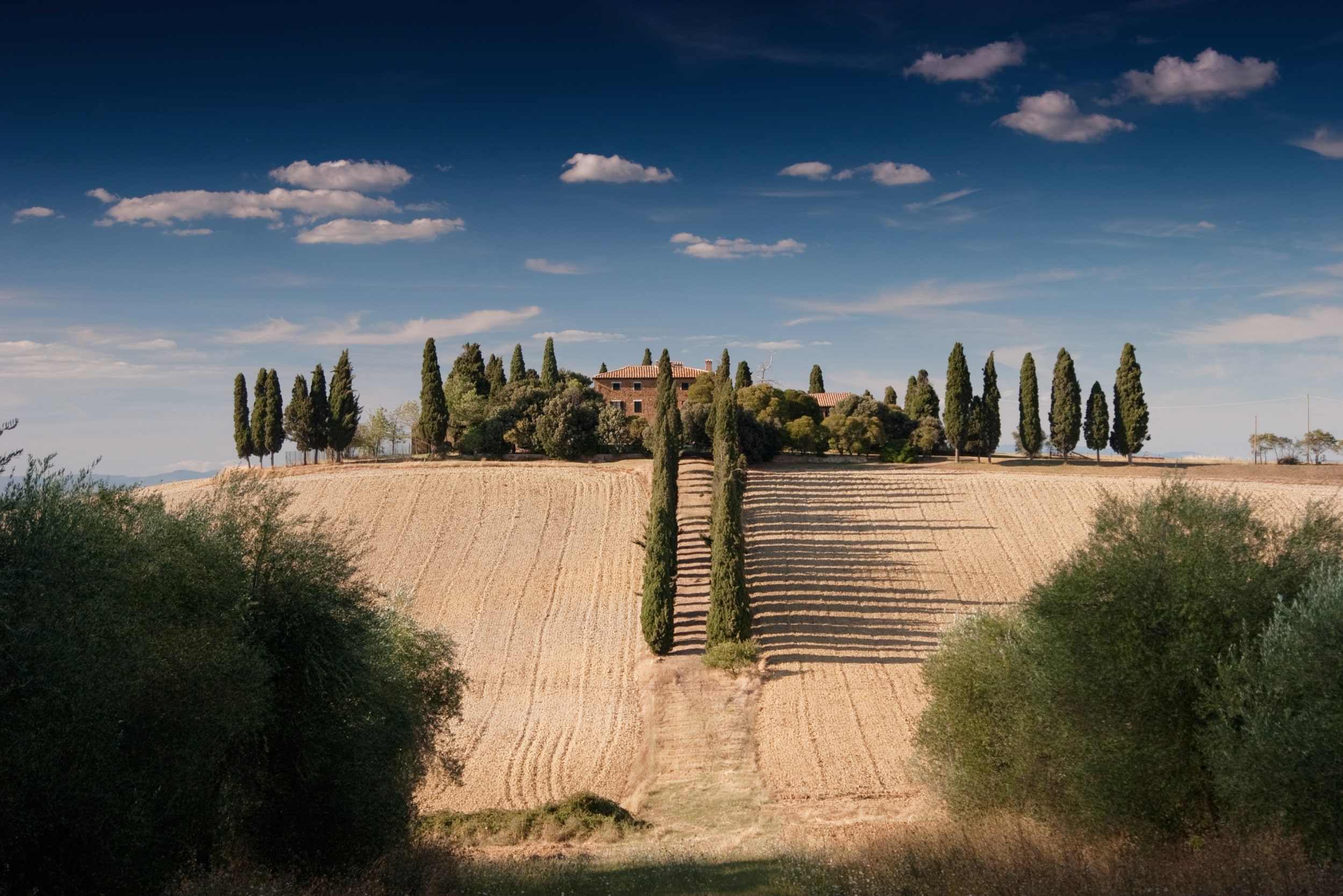 What is Agritourism?
Agritourism, also known as agriturismo, is a form of tourism centred around agriculture. Leave for nature and stay on a working farm where you can experience the farm to table pipeline, learning about the cultivation and production techniques that bring you the best wine and food.
Visit rolling vineyards, centennial olive groves, towering forests where you can go truffle hunting, or mediaeval villages that grew around their agricultural trade. Discover Italy's stunning landscapes on horseback, bicycle tours, or even flying above the luxuriant fields in a hot air balloon.
Sights, smells, and savours come together to take you on a fully embodied experience across the fields of Italy, always placing nature and agriculture at the centre of your pleasure.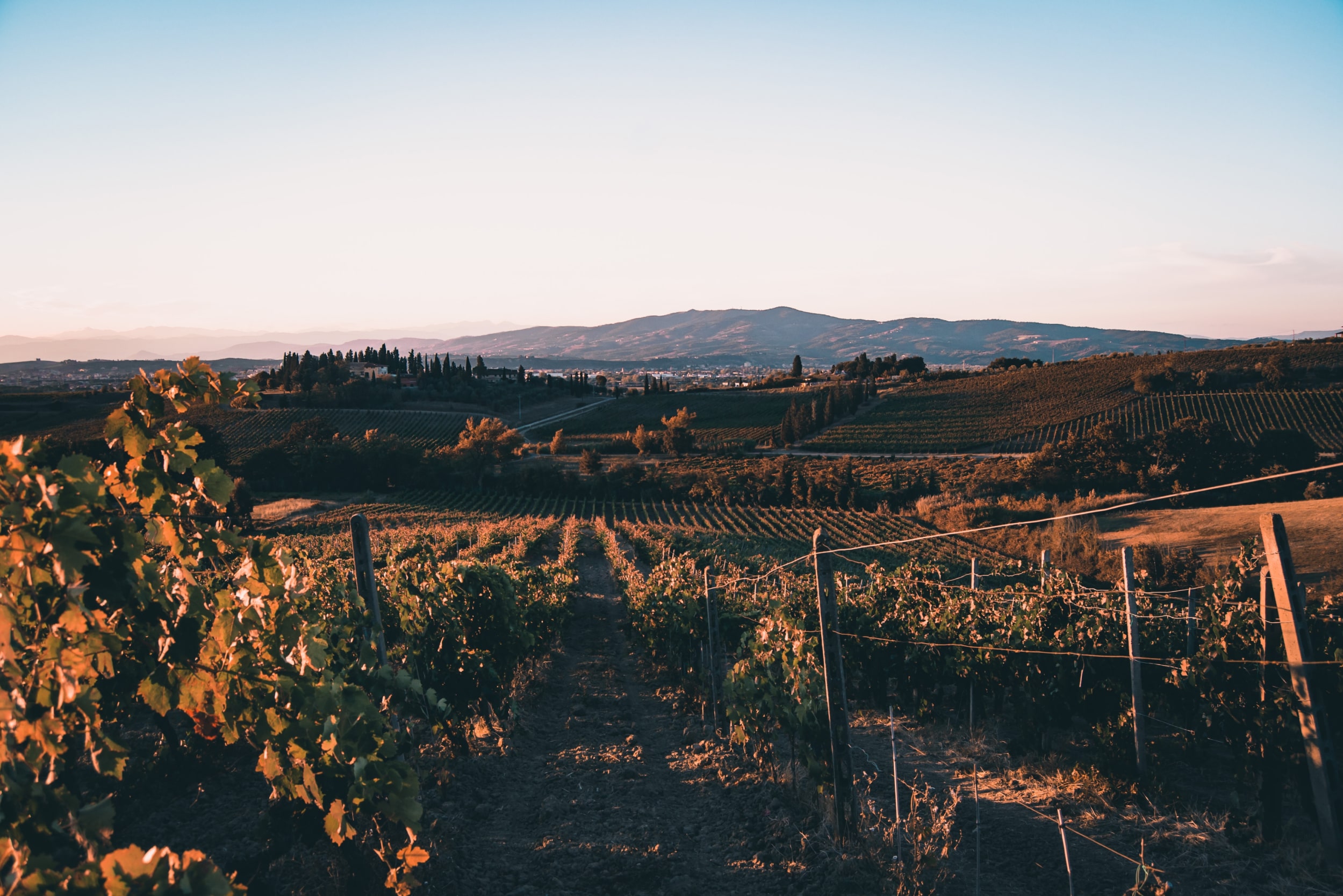 AGRITOURISM IN TUSCANY
Tuscany is perhaps the richest region of Italy for agritourism. Below, find all of our best advice on planning luxury agriturismo holidays in this remarkable corner of the Italian boot, or consult our article on luxury agritourism in Tuscany for a full guide.
Where to stay: best farm stay in Tuscany
Surrounded by vineyards and sunflower fields in the lush Tuscan countryside, Villa Marzuola is the perfect haven for luxury agritourism holidays in Tuscany. Here, every experience is seeped in sun and scenic environments.
Indoor and outdoor spaces blend into one at Villa Marzuola: terraces jut out from every bedroom, the decor is permeated with visions of flora and fauna, and an endless stream of light pours in from the many windows.

Villa Marzuola in Florence, Italy
Not only is the home a quintessential agriturismo, many agricultural activities are also offered at the villa. Set out among the towering oak trees with a guide and four-legged friend while truffle hunting, enjoy cooking classes with a private chef and savour your eco-conscious meal al fresco on your terrace, and learn about sustainable farming practices with the "farmer for a day" experience.
With wooden furniture, a library, and patterned fabrics, Villa Marzuola has all the rural charm of an agriturismo farm stay. Pair with that its location in the fields, agricultural history, proximity to the city of Florence, and agritourism experiences offered, and you have the shapings of a perfect farm stay in the Tuscan countryside.
What to know:
Villa Marzuola, Florence, Tuscany
Swimming pool, prepared breakfast
Truffle hunting, cooking classes, farmer for a day
12 guests
From €9,405 per week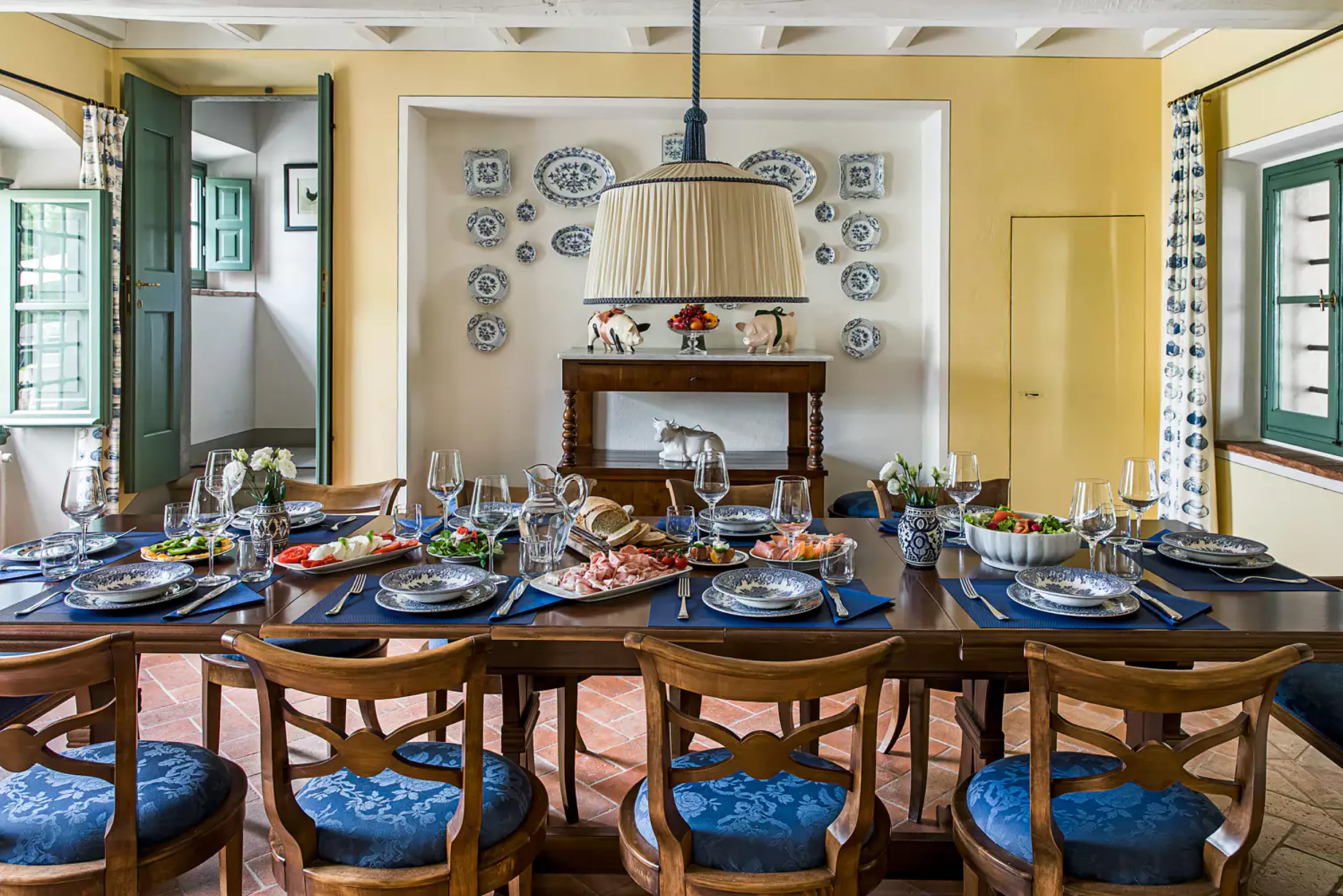 Villa Marzuola in Florence, Italy
Agritourism activities in Tuscany
Organic tours of a Tuscan fattoria
Hop aboard a private tour bus and sail through the rolling fields of Tuscany. At these traditional fattorias, or farmhouses, you'll be able to discover the rich variety of regional products that give Tuscany its reputation as a don't-miss stop on your agritourism journey across Italy.
Enjoy food and wine tastings sampling cheeses, virgin olive oil, saffron, and dried pasta, all produced locally and organically on site and paired with ambrosial wines to wash them down, while learning about the eco-conscious and biodynamic processes that inform their production.
Leaving directly from your villa, you can to marvel at the exquisite landscapes that make up Tuscany's countryside all while savouring its delicious bounty. It's one of our favourite amazing Italian food experiences.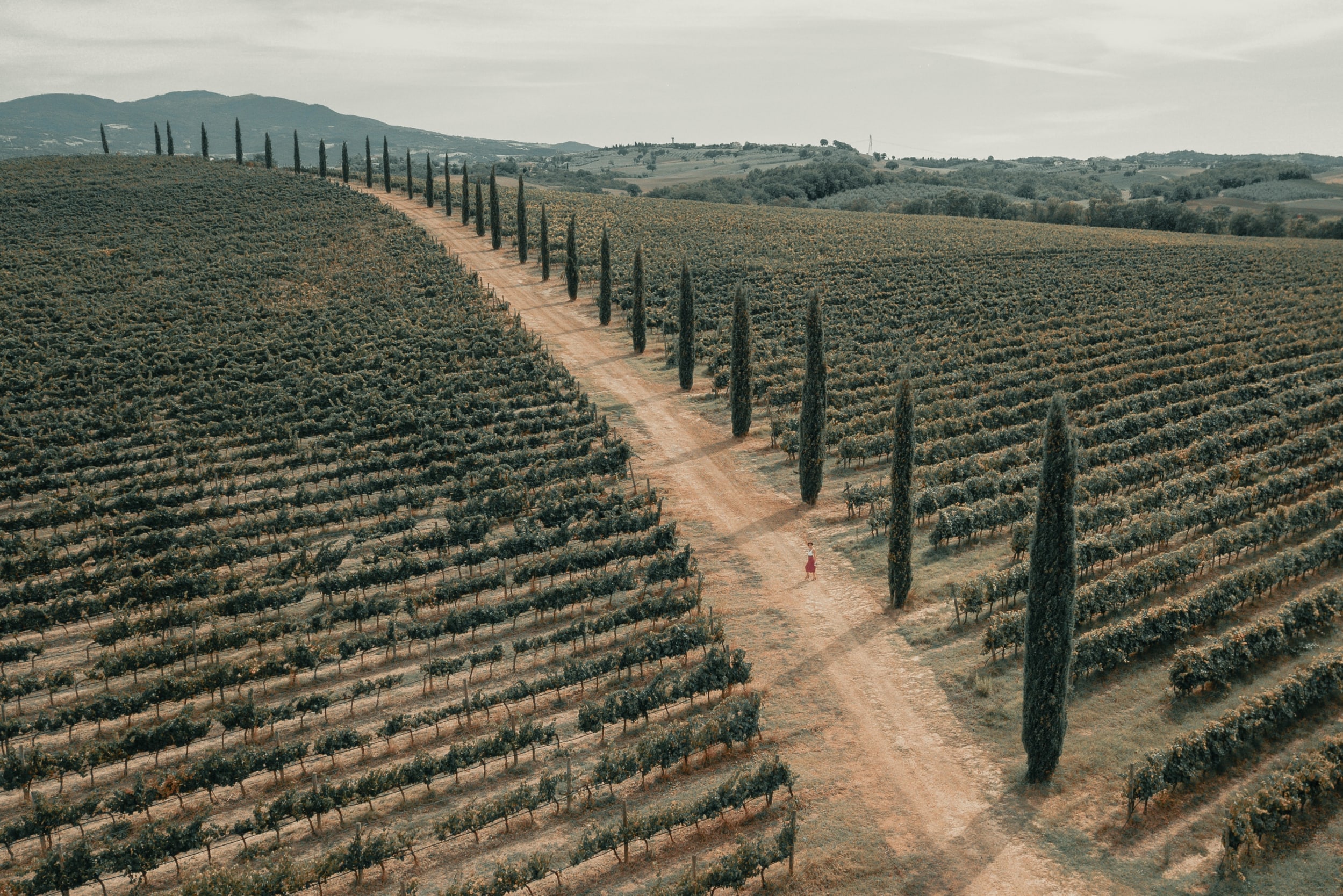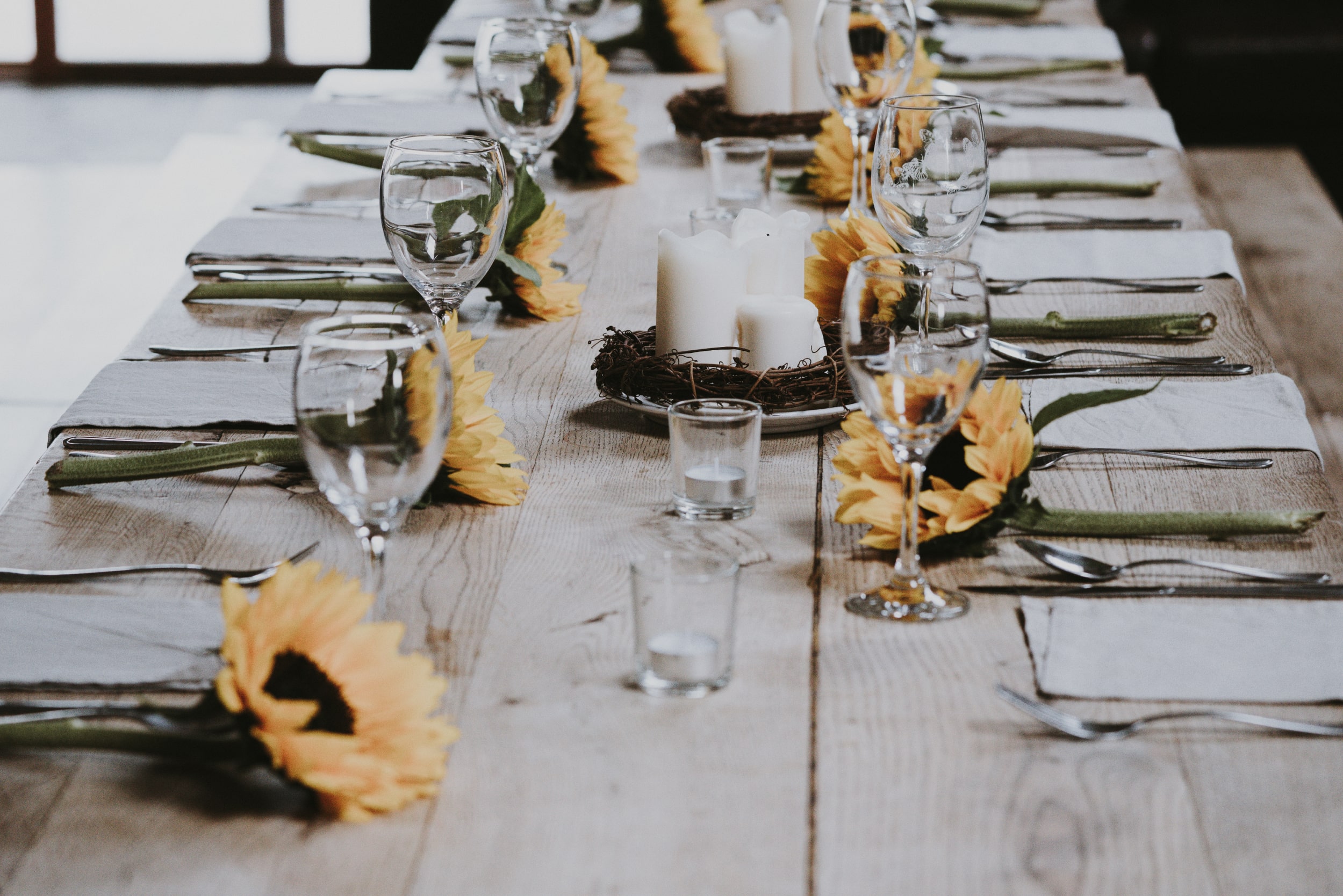 Cycle through Tuscany's stunning sights
There's no better way to discover Tuscany than to hop on your bicycle and pedal from one unforgettable location to the next. With our partners, the mediaeval cities of Florence, Siena, Lucca, and Pisa are right at your doorstep. Enjoy not only the cities' landmarks but also the delicious savours, stopping along the way for an aperitivo under the sun.
If you're more interested in Tuscany's countryside than its stone cities, rest assured that you can cycle through the lush grape vines and discover the best vineyards in Tuscany along the way.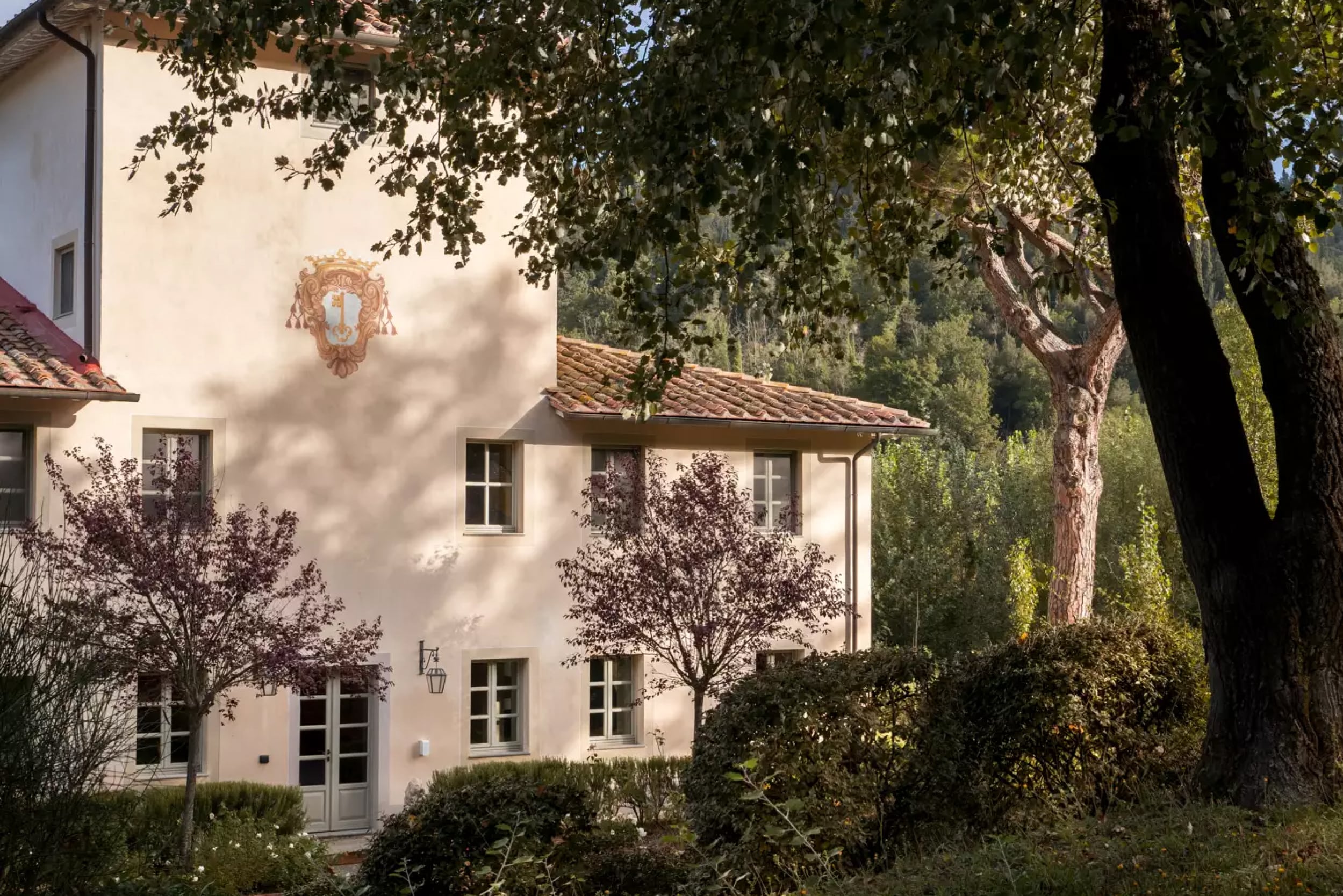 Villa Uvetta in Pisa, Italy
Soar above Tuscan fields in a hot air balloon
It's one thing to walk through the rows and rows of grapes, olives, and other crops in Tuscany's luxuriant fields, but it's quite another to fly above them in a hot air balloon as the sun rises. From above, you'll get a new unforgettable vantage point from which to discover colours and patterns in the grounds that are indiscernible when walking along them. This is one of our favourite family friendly things to do in Tuscany.
Once you land, you'll be invited to enjoy a prosecco breakfast served al fresco, peering out at the vibrant fields of Chianti that you've just gotten to know in a new way. Savour your local produce picnic set up beautifully by a devoted team.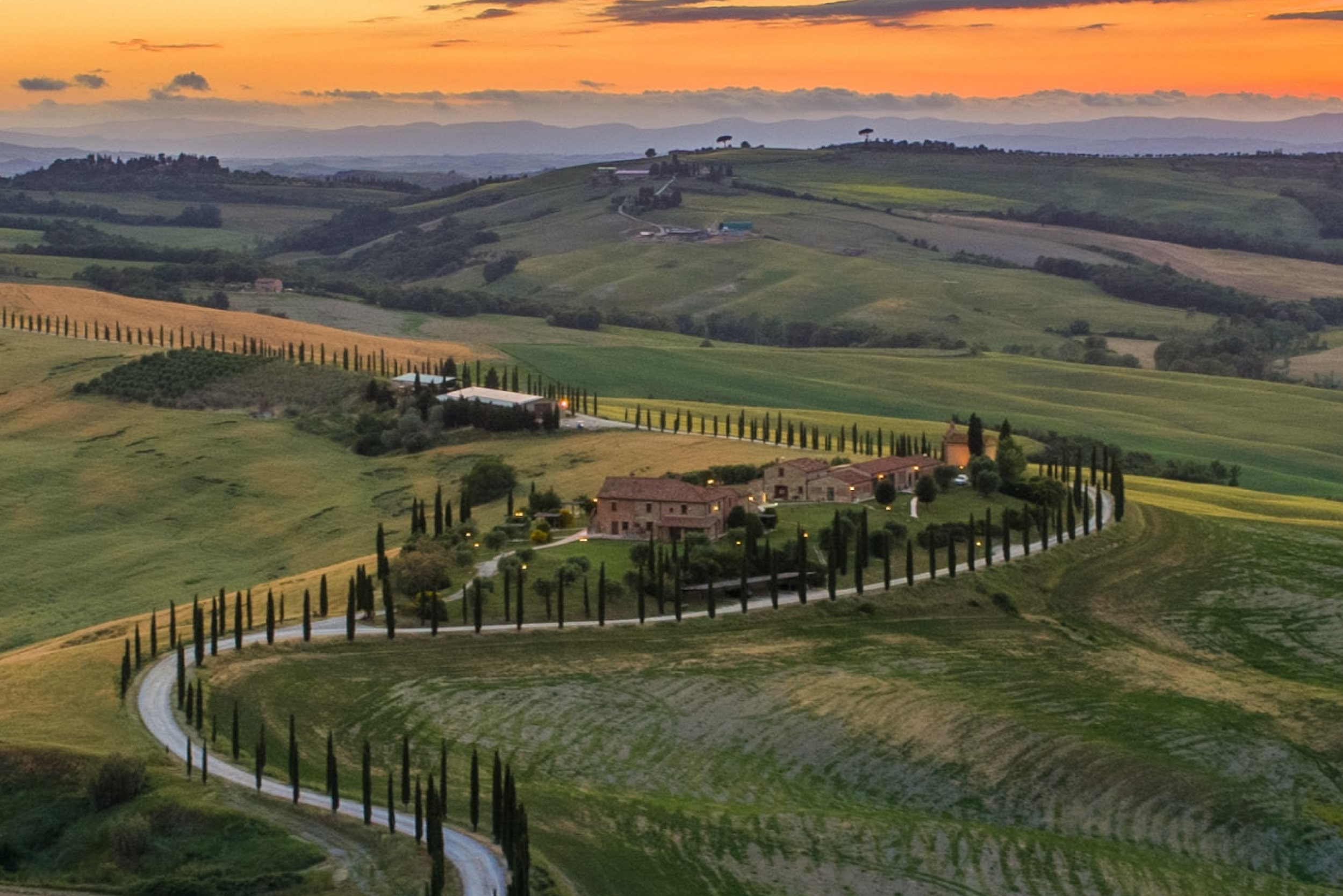 AGRITURISMO IN PUGLIA
Second only to Tuscany, Puglia offers rich agritourism activities throughout the province. See our best suggestions to make the most of your agriturismo farm stay in Italy.
Where to stay: a country house in Puglia
Tucked away in Puglia's countryside, Masseria Bonaccia offers a unique agriturismo farm stay in Salento. The home's traditional facade in Leccese stone and decor marked by natural and humble materials like wood and wicker, sometimes adorned with a distressed finish, set a rural atmosphere inciting you to tune into the surrounding nature.
Hidden in the middle of the olive groves, this working farm is the perfect place to learn about organic agricultural practices. Local products abound from its soil: in the garden, find fruit trees growing oranges, lemons, and grapefruits, while plant beds grow tomatoes, salads, eggplants, and more. Crops endemic to the area burst from the richly cultivated earth around this home.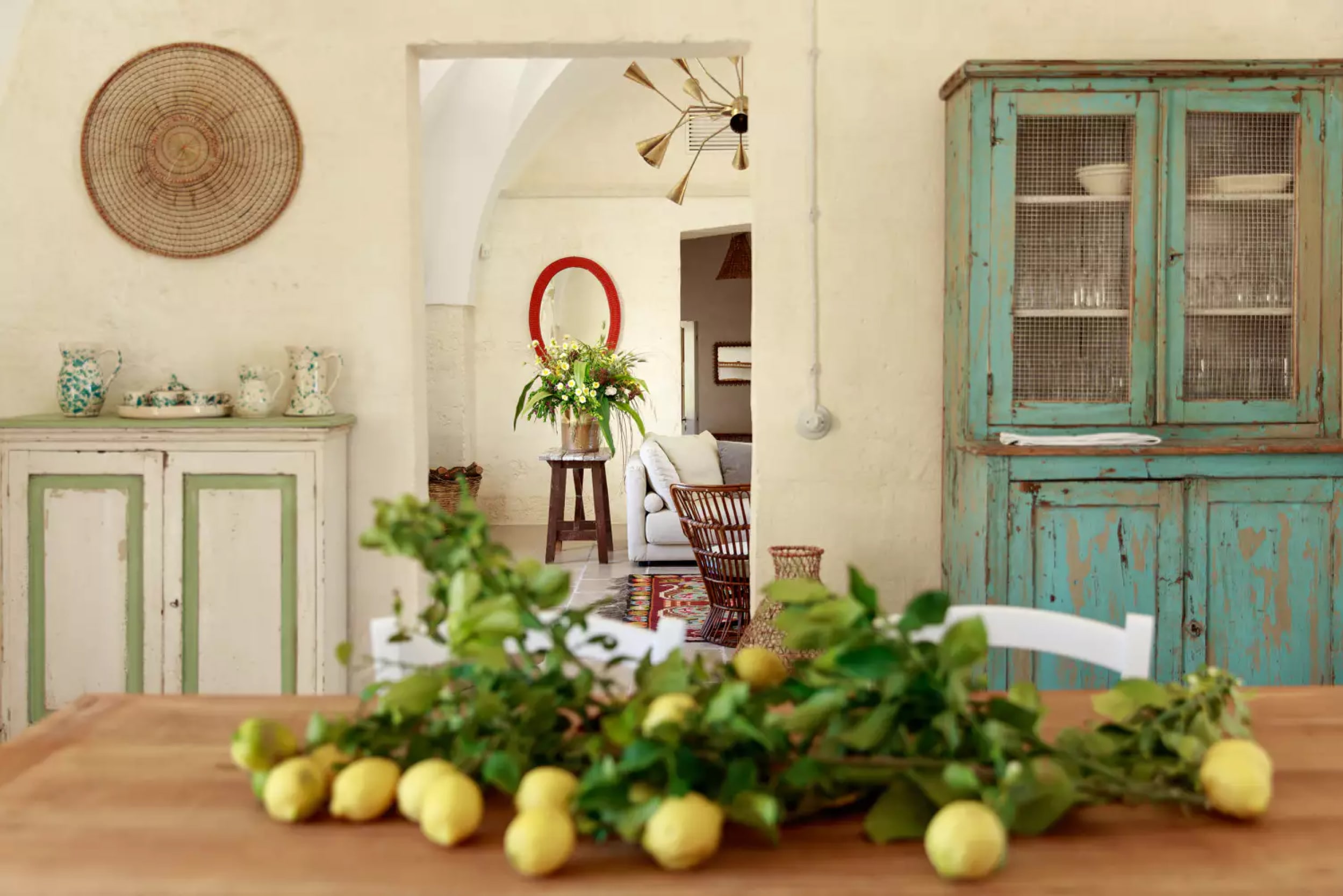 Masseria Bonaccia in Salento, Puglia
Born from a dream of creating a family farm, Masserio Bonaccia embodies the agritourism drive of imparting agricultural wisdom and respecting the earth. Here, you can live among the crops and watch them become local products like limoncello, olive oil, or jam. Sample this authentic and delectable produce during a tasting at the villa.
In addition to the agritourism activities and events hosted at this exceptional farm stay, you can discover the beautiful region of Puglia right at your doorstep. Head out to the beach, sail the Adriatic Sea, and conquer the timeless traditional cities like Lecce or Gallipoli just beyond your home.
What to know:
Masseria Bonaccia, Salento, Puglia
Swimming pool
Organic garden, olive groves, wine and food tastings
10 guests
From €3,510 per week

Masseria Bonaccia in Salento, Puglia
Agritourism activities in Puglia
Tour Puglia's unique landscapes
Let yourself get swept along the many trails and paths in Puglia. Far from bustling crowds, get an authentic experience of the region, its natural sights, fragrant air, traditional architecture in trulli houses, and ancient villages.
Whether on your bicycle, on foot, or even on horseback or boat, there are tours to suit every traveller. Each of Puglia's landscapes will open itself up to you, all painted with rural charm. This is an idyllic way to discover the unique faces of Italy.
These scenic tours are paired with authentic agritourism experiences, like olive grove visits, wine tastings and cellar tours in Brindisi, taste-tours where you visit a city through samples of its local produce, and more. Let Puglia reveal itself to you across sights, scents, and savours.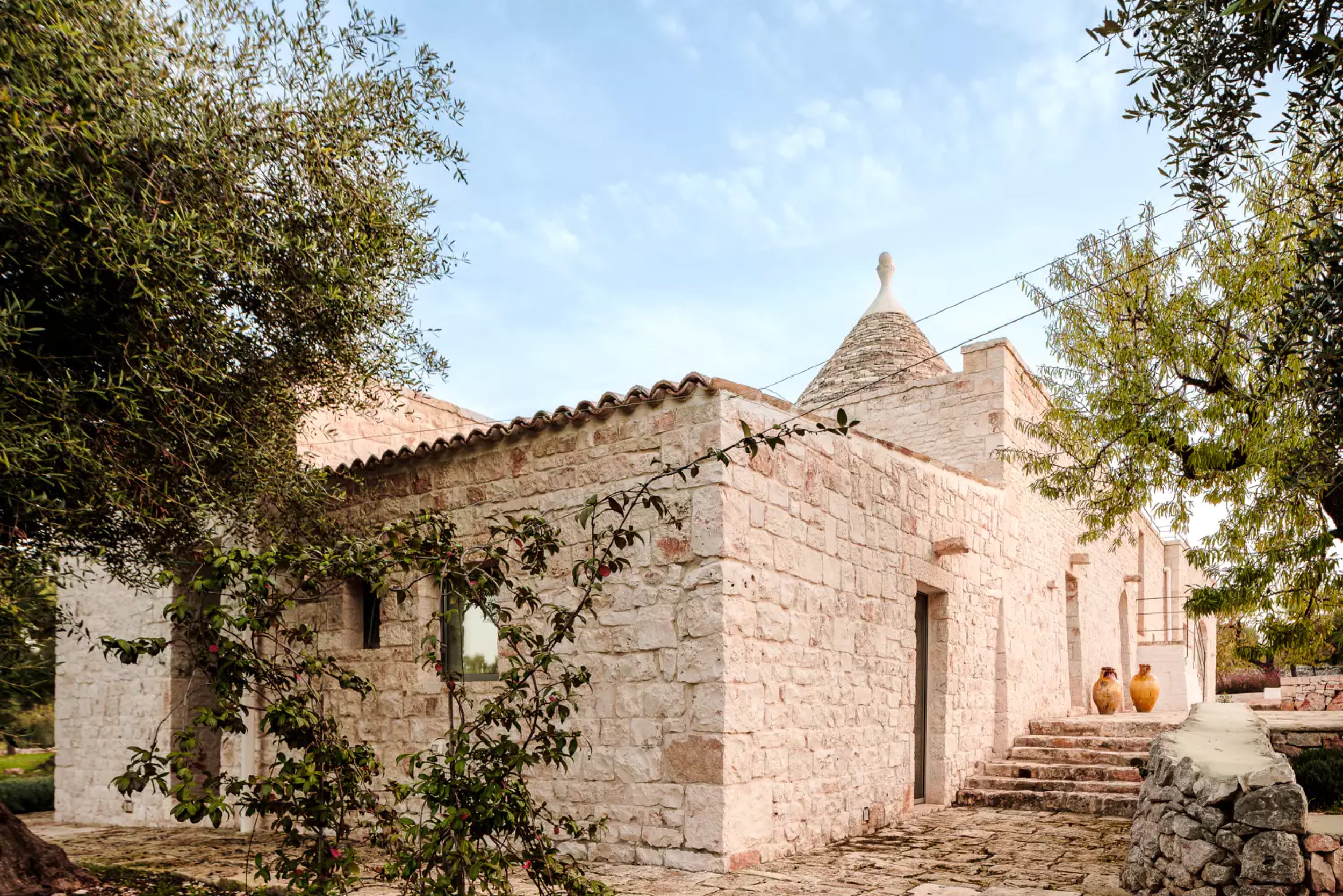 Masseria Capricorno, a traditional trulli home in Bari, Italy
Craft a private tailored tour of the region
Here at Le Collectionist, we know that every traveller is different. While some prefer to sample food and wine, others devour a city's culture. That's why we're keen to offer you private, personalised tours that cater to your specific interests.
Whether you would rather spend your luxury agritourism holidays in Italy visiting famous landmarks in mediaeval cities peppered across lush fields, meandering through vineyards and learning about cultivation processes with the promise of a wine tasting, or booking tables at the best Michelin star restaurants Italy has to offer, nothing is out of reach when you book your holidays with us.
Pick up a vintage car and ride off to your first stop. Will you choose to relive the Renaissance, delight your taste buds with a culinary experience in the rolling countryside, or settle into the steam room at the serene spa?
LUXURY AGRITOURISM IN SICILY
No agritourism holiday in Italy would be complete without a stop in Sicily. In the south of Italy, this Mediterranean island, basking in the sun and sweet savours of the dolce vita, is a perfect last stop for your agriturismo. See our roundup of agritourism activities in Sicily below, or consult our guide to luxury holidays in Sicily for more ideas.
Where to stay: a farmhouse in the hills
With centuries of history cultivating the land in Sicily, Villa Aranciata offers an unparalleled and well-established agritourism experience. Located among hectares of orange trees and with a strict adherence to organic practices, your agritourism holidays in Italy couldn't be set in a more idyllic and fitting setting.
On this organic citrus orchard, respect for the land is paramount. Not only can you learn about sustainable organic farming, you'll also encounter paths overgrown with endemic aromatic plants, many medicinal. Learn about the many plants that grow from our soil and their virtues.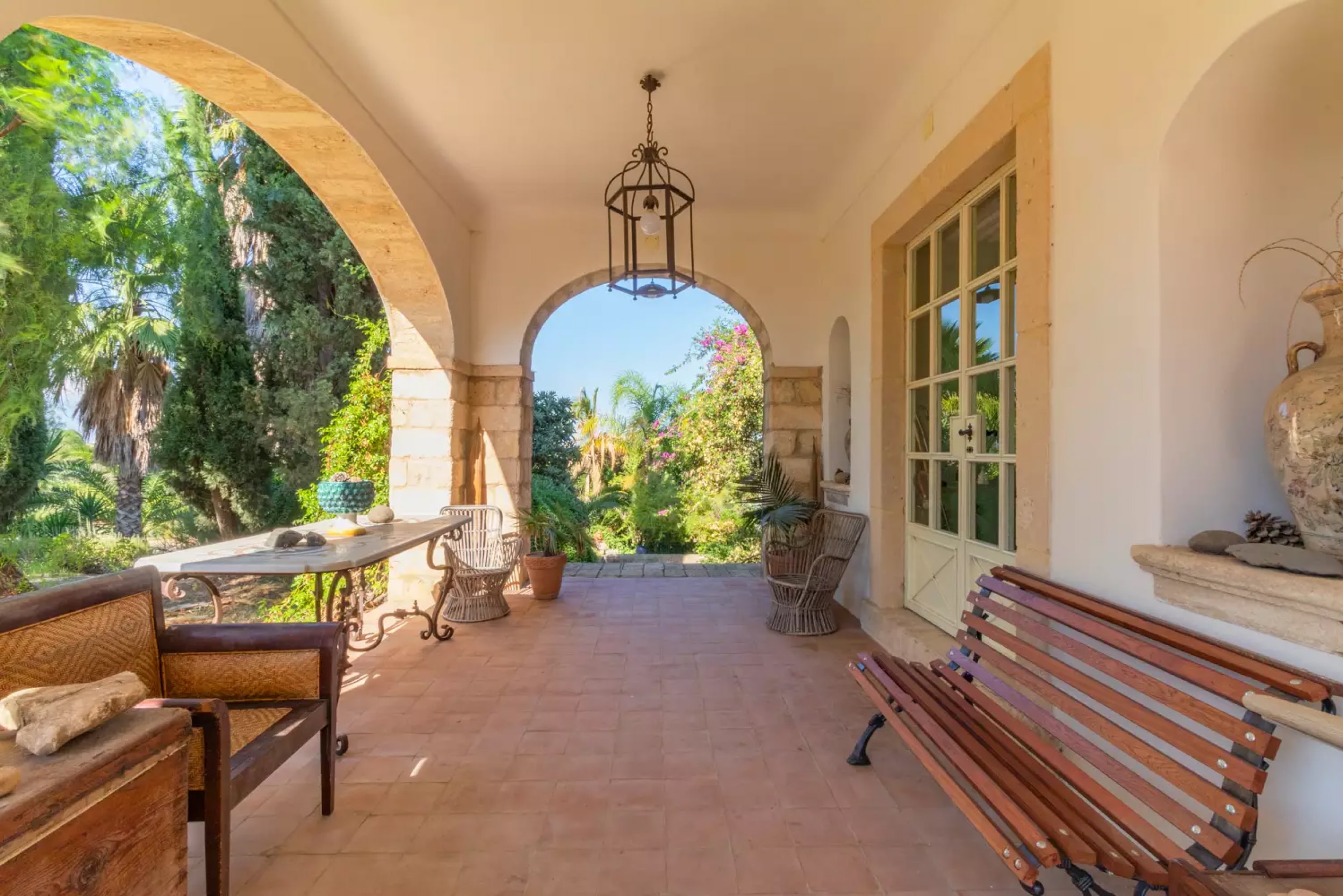 Villa Aranciata in Sicily, Italy
You'll be able to enjoy several other agritourism activities beyond organic farming practices at Villa Aranciata. Set in the ancient hills of Sicily, we strongly recommend you take a guided hike offered by the villa's staff to discover the carved Prehistoric limestone caves, mere minutes from your farm stay. You can also marvel at the striking landscape, watching fields chase hills all the way to the towering volcano off in the distance.
Set in a rustic yet elegant home, terracotta tiles, colourful accents, and refined mid-century furniture conspire to bring you a perfect luxury agriturismo stay in Sicily. The home bears its history with pride, nods to its past infused in the decor like the mediaeval-inspired tapestry or the bathroom tiles. The design and practices at Villa Aranciata make it one of our favourite farm to table houses in our collection.
What to know:
Villa Aranciata, Sicily, Italy
Swimming pool, chef, tennis court, sauna
Organic farming, hiking, historical tours
20 guests
From €24,625 per week

Villa Aranciata in Sicily, Italy
Agritourism activities in Sicily
Sample citrus under the sun
In the south of the county, right at the toe of Italy's boot, Sicily benefits from a perfect climate for growing citrus. Unlike agriculture in Tuscany and Puglia, citrus fruits consequently make up a larger part of Sicily's cultivations.
Here, you can taste the sweet and sour citrus fruits that grow so bountifully in the region. Balance the bright lemons' acrid yet enticing bite with the saccharine juice flowing out of your ripe orange.
Not only can you savour fresh fruit, you can also get a taste of citrus-based products, namely limoncello. This exquisite lemon liqueur is a Sicilian signature. You can either taste it alone for a full-dose of zesty lemon flavour, or mix it into a cocktail that can only feel like summer in a glass.
Discover Sicily's landscapes and history
There's so much to discover in this region, so your agriturismo just wouldn't be complete if you didn't delve into the mysticism of Sicily.
We recommend booking a tour of the region, its mediaeval cities like Palermo, its dazzling beaches and scintillating waters, and its rugged landscapes like the towering peaks of Mount Etna.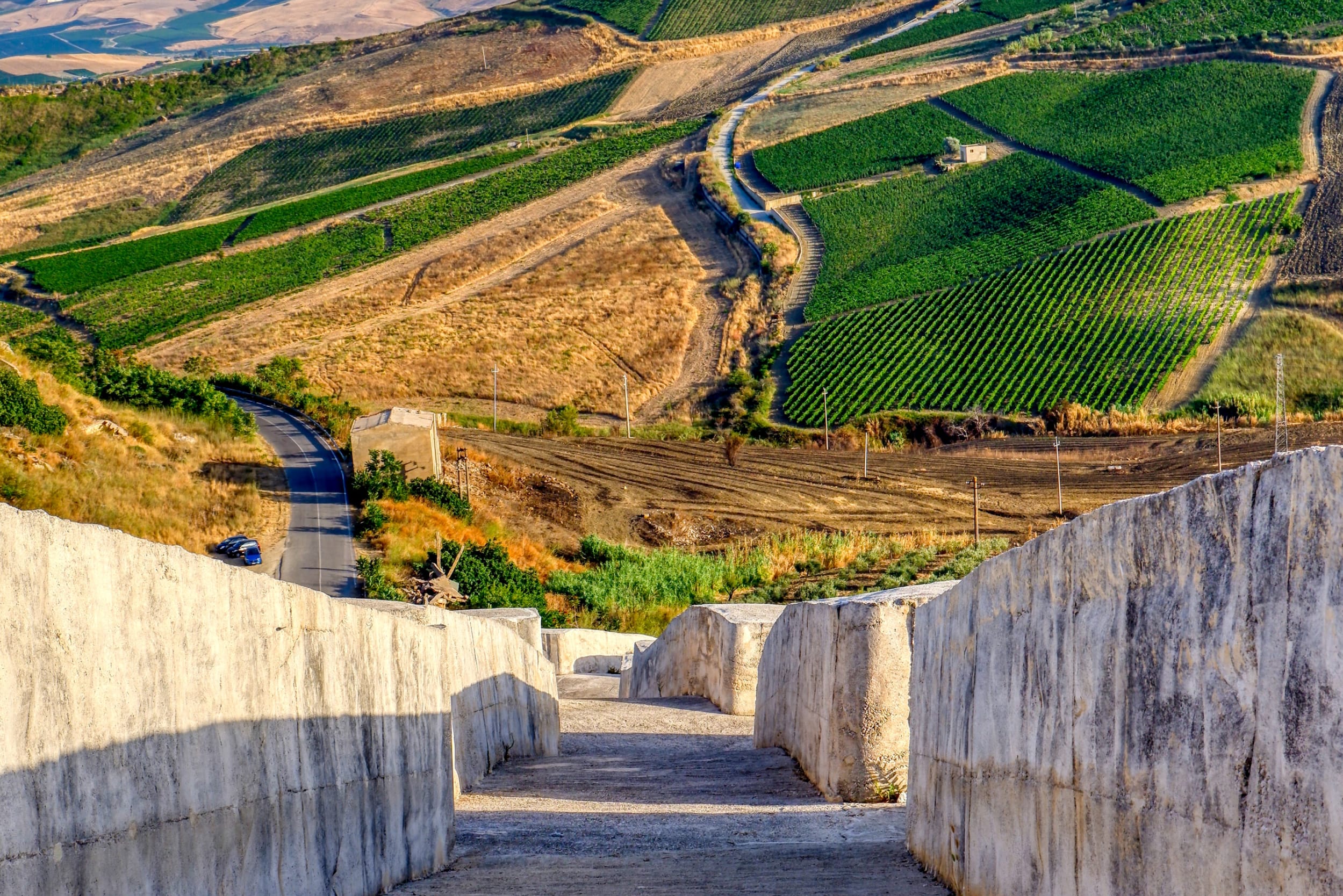 Inspired to plan luxury agritourism holidays in Italy? At Le Collectionist, we're here to bring your dream holidays to life. Simply choose one of our luxury farm stays in Italy and let our concierge team take care of the rest!
So, what region will you choose for your agriturismo in Italy?