Planning on visiting Italy in October? Browse through our list of the most beautiful places in Italy to visit in autumn for an unforgettable Indian summer.
Throughout the month of October in Italy, the emerald greens of the countryside transform into fiery scarlet and orange as harvest begins in the vineyards. The temperature in Italy in October is milder and the tourists are gone. It is therefore the perfect time to stay in one of our luxury villas in Italy.
No matter what you're looking for, you're sure to find plenty to do on your family holidays in Italy in October. From food and wine to exploring historic towns and villages, you'll find something for everyone's tastes during your October family holidays in this dream destination.
Continue reading to discover the best places to visit in Italy in October.
Head to Italy in OCTOBER, INDIAN SUMMER in Tuscany
Tuscany in a nutshell:
Tuscany is situated in the centre of Italy, between the north of the Tyrrhenian Sea and the Apennine Mountains. It also includes the Tuscan Archipelago, made up of seven islands including the famous Elba island.
What is the weather like in Tuscany in October?
In October, the
summer weather
has not yet left the Tuscan air. With temperatures between
12°C and 29°C

, October is ideal month to make the most of the Indian summer.
Tuscany is so wonderful that it's difficult to know which towns to start with for your autumnal escape. Still, if you could only choose one to visit during your holidays in Italy in October, we would recommend the unmissable town of Siena, renowned for the richness of its historical and cultural heritage. Take one of its Mediaeval alleyways to end up at the famous Piazza del Campo, then visit the splendid Cattedrale di Santa Maria Assunta before taking part in the Sagra del Tordo, an ancient festival which takes place every year in October.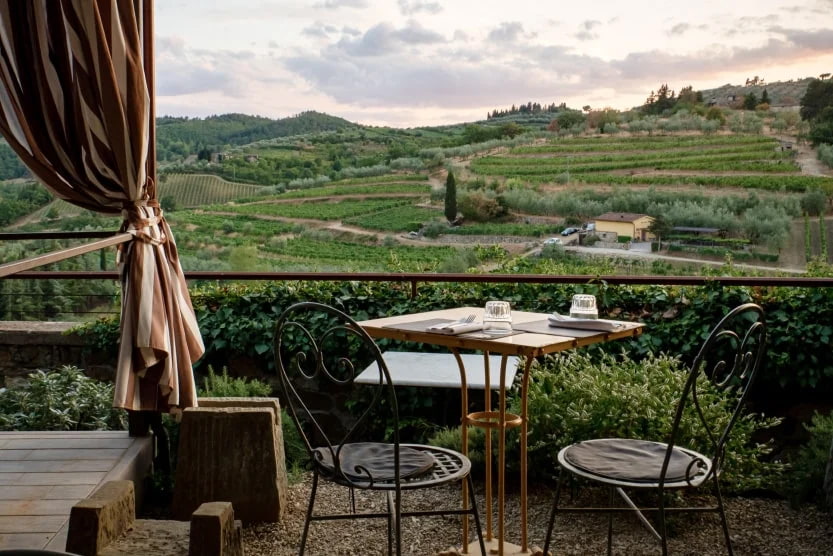 What to eat in Tuscany in October?
If you plan on going to Tuscany in October, don't miss out on tasting the finest produce of the season, that is to say the chestnuts and white truffle. A must do? Enjoy a traditional plate of truffle tagliatelle followed by a slice of delicious castagniaccio, a chestnut-flour cake!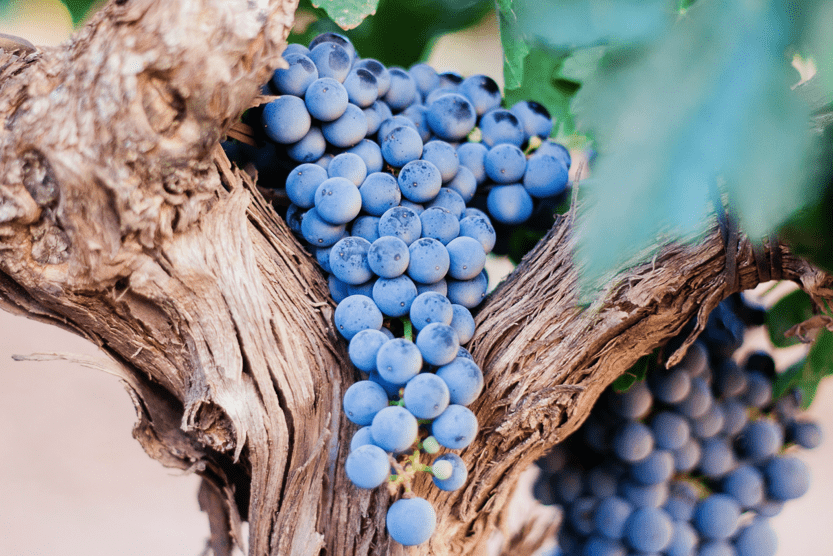 Le Collectionist's favourite in Tuscany
One of the best things to do in Italy in October is to take part in the Vendemmia Tuscana, a centuries-old traditional harvest taking place in Tuscany. Every year, the Vendemmia invites tourists from around the world to "vindemiare", which means "to gather grapes" which are then brought to a winery to be crushed in a time-honoured tradition.
During vendemmia, many festivals and feasts are organised in the Tuscan villages to celebrate the harvest and raise a toast to a good vintage. If you're lucky enough to be in Tuscany during October, you'll be able to experience this unique time of year first hand.
If this experience sounds tempting, look at out complete selection of the best luxury agritourism activities in Tuscany.
Where to stay in Tuscany? Le Collectionist's selection
What to know:
Villa Uvetta, Province of Pisa, Tuscany, Italy

13 guests

Outdoor swimming pool, jacuzzi, barbecue, billiards room, lush garden

From 7 505 € to 19 005 € a week
What to know:
ITALY IN OCTOBER, STRETCH OUT THE SUMMER IN PUGLIA
Puglia in a nutshell:
In the south-east of the country, Puglia makes up the heel of Italy's boot. It is surrounded by the Adriatic Sea and the Ionian Sea.
Wondering if it is possible to take a dip in the sea in Italy in October? With temperatures varying between 19°C and 26°C, don't wait any longer to stretch out your summer in Puglia.
In October, in Puglia, two spots set themselves apart with their charm and pleasant temperature. The first is the Province of Bari, with its picturesque towns of Alberobello and Ostuni, cobbled streets and white stone homes. The second province is Salento, renowned for the historical richness of the city of Lecce or what's more the calm atmosphere of Nardò.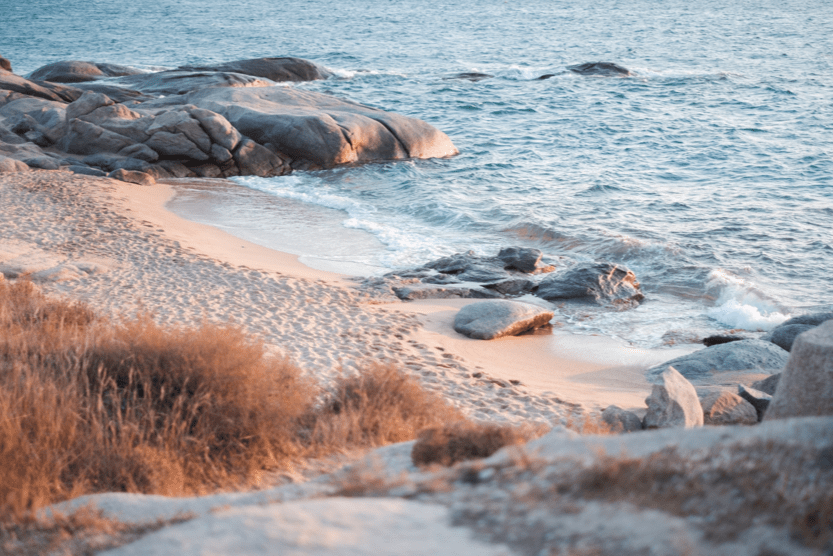 Where to eat in Puglia in October?
A stay in Puglia in October is the ideal chance to try the regional specialties. In the Province of Bari, discover how traditional orecchiette is fashioned, enjoying it with all kinds of sauces. During your trip to Selento, try pittule, delicious small fried balls of dough, stuffed to your taste.
Le Collectionist's favourite in Puglia
Renowned for its beautiful coastline and beaches, the region of Puglia is one of those where you can still take a dip in Italy in October. The sea is still warm enough to lounge on the fine sands, plunge in the crystal-clear waters, and try your hand at plenty of water sports.
Once you've had your fill of lounging on the beach, set down your cases in one of our luxury masserias in Puglia and discover the many historic towns in the region, famous for their food and wine. Enjoy an authentic dish made with fresh local ingredients, and wash it down with a delicious vintage.
Where to stay in Puglia? Le Collectionist's selection
What to know:
What to know:
Where to go in italy in october, lake como
Lake Como in a nutshell:
Situated in Lombardy, a northern region, Lake Como is the third biggest lake in Italy, after Lake Garda and Lake Maggiore. A half-an-hour drive from Milan, it borders charming villages such as Bellagio or Varenna.
Wondering where to go in Italy in October? Book your holidays in Lake Como! In autumn, the Lake Como region is still sunny with temperatures ranging from 9°C et 21°C.
What towns are there to visit in Lake Como in October?
Lake Como is famous for the beauty of its natural landscape and the architectural richness of its quintessential villages, such as Bellagio, Varenna, Lenno or Como. During October, wander through their winding streets, verdant gardens and coloured houses, escaping the summer crowds.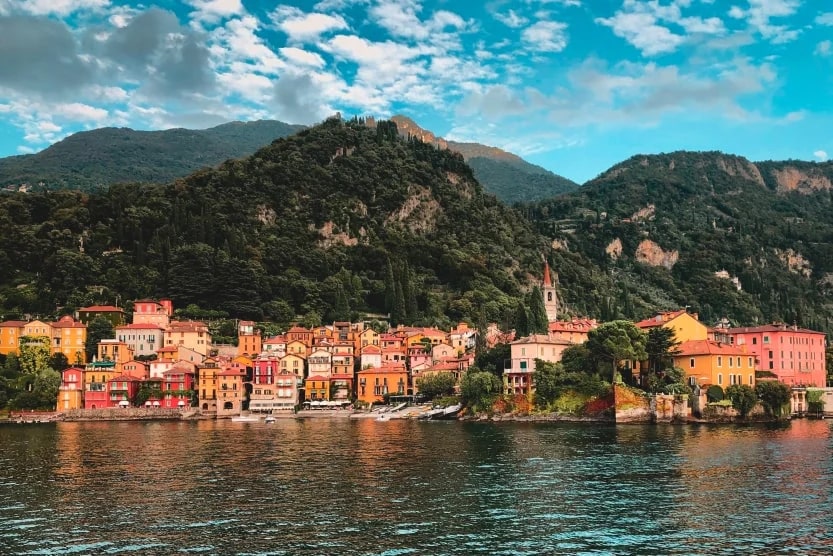 What to eat in Lake Como in October?
If you visit Lake Como in October, stop at one of the many fine-dining restaurants to sample Lombardian culinary specialties. Among them, missoltini, a typical fish of the region or tarta miascia, an apple and pine-nut tart, deliciously perfumed with rosemary.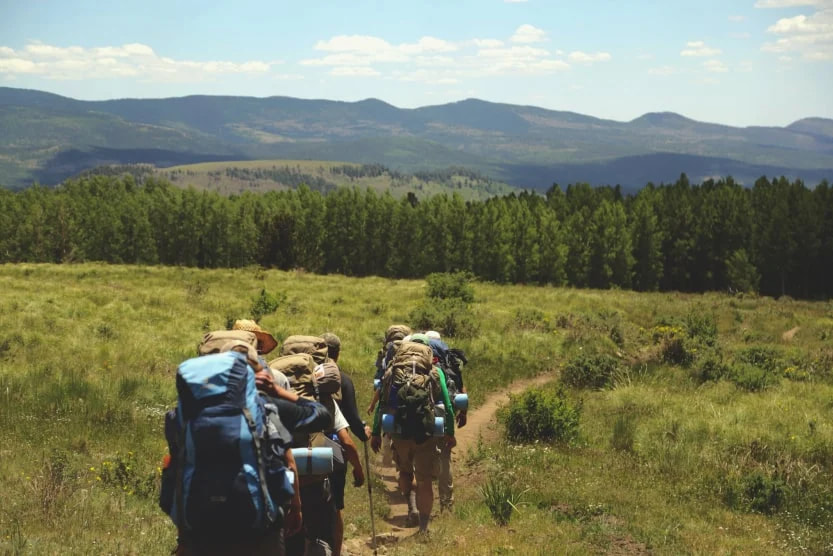 Le Collectionist's favourite in Lake Como
If the idea of going to Italy in October appeals to you, but you don't yet know what to do during your autumn break, visiting Lake Como and its stunning landscapes is always a good idea. Essentially, with its picturesque trails and lush nature, Lake Como is an exceptional setting for hiking enthusiasts.
Among the unmissable paths, Sentiero del Viandante, linking the villages to Bellano and Varenna, offers breathtaking views over shimmering waters and surrounding mountains. The more adventurous can set off to climb up Monte Grona, a mountain peak to the west of the lake, while nature-lovers appreciate Sentiero delle Espressioni and its green paths peppered with wooden figurines.
And what could be better after a day of exploring that relaxing in the comfort of one of our most beautiful villas in Lake Como?
Where to stay in Lake Como? Le Collectionist's selection
What to know:
What to know:
Villa Ginevra, Lake Como, Italy

13 guests

Infinity pool, panoramic view over the mountains, petanque court, gym, barbecue, Mediterranean garden

From 25 005 € to 44 425 € a week




Visit italy in october, under the sicilian sun
Sicily in a nutshell:
Sicily is an island to the west of Italy's boot. It is surrounded by the Tyrrhenian Sea and Ionian Sea and separated from the Italian Peninsula by the Strait of Messina.
Sicily is one of the spots where you can still take a dip in the sea in Italy in October. Essentially, during this time of the year, the island boasts of summer temperatures, from 20°C to 31°C.
Why choose between heavenly beaches and cultural heritage during your holidays in Italy in October when most Sicilian towns combine the two? Among them, don't miss out on visiting Catina, Palermo or even Syracuse during your Italian escape.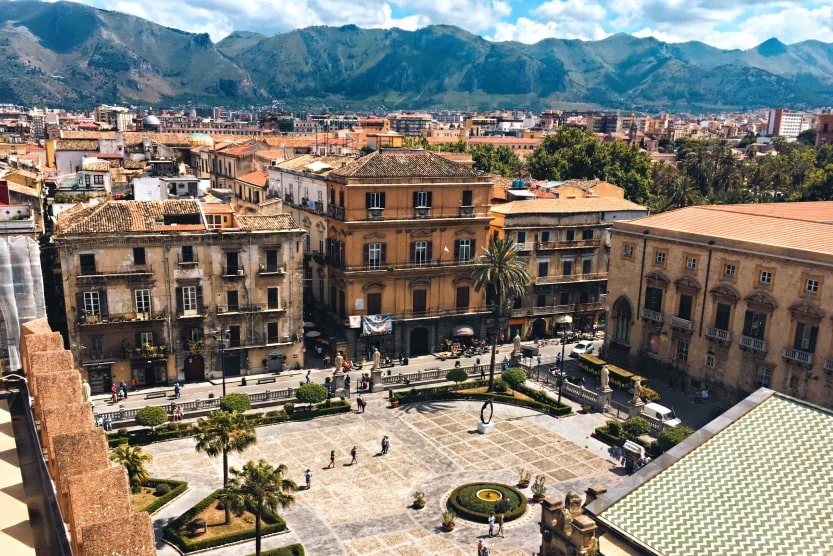 What to eat in Sicily in October?
You can't go to Sicily in October without sampling the island's delicious culinary specialities. For those with a savoury tooth, don't miss out on pasta alla norma. Originating in the town of Catania, the pasta sauce combines perfectly tomatoes, fried aubergine and grated ricotta. For those with a sweet tooth, we recommend cassata, a traditional Sicilian cake made from ricotta, marzipan and candied fruit.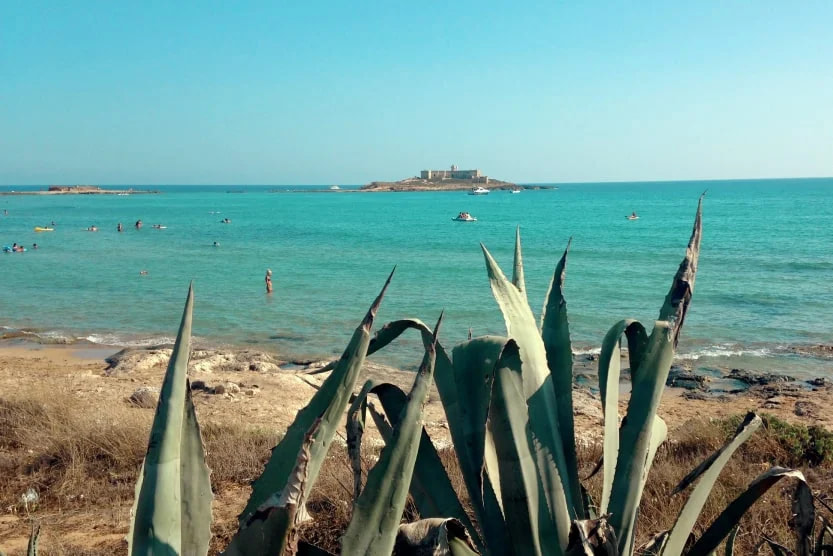 Le Collectionist's favourite in Sicily
October is the perfect month to spend your holidays under the Sicilian sun all while avoiding the summer hoards of tourists. From the beauty of its beaches to the richness of its heritage, are you wondering what to see in Sicily? Not to worry, Le Collectionist has found for you the ideal itinerary for exploring Sicily so you can enjoy an unbelievable stay on the biggest Mediterranean island.
Discover Sicily's most beautiful beaches, such as San Giovianni Li Cuti Beach in Catania or Arenella Beach in Syracuse, but don't limit your visit to these coastal gems. Explore the rich architectural heritage of Palermo, where the impressive Palatine Chapel awaits you, and immerse yourself in the history of Syracuse, visiting its Greek theatre and the ancient island of Ortygia.
Where to stay in Sicily, Le Collectionist's selection
What to know:
Villa Avolesi, Sicily, Italy
8 guests
Outdoor swimming pool, barbecue, Mediterranean garden, surrounded by fields
From

6 500 € to 9 880 €
What to know:
Frequently asked questions
No matter your tastes, visiting to Italy in October is always a good idea. So pack your bags and let Le Collectionist organise your dream autumn holiday in the Bel Paese.