Home to nearly half of the world's wine-growing areas, Europe is a must when planning your luxury vineyard holidays. With some of the oldest vines in the world, your getaway will be seeped in history as well as the ambrosial flavours of some of the world's best wines.
See our suggestions for your vineyard holidays in: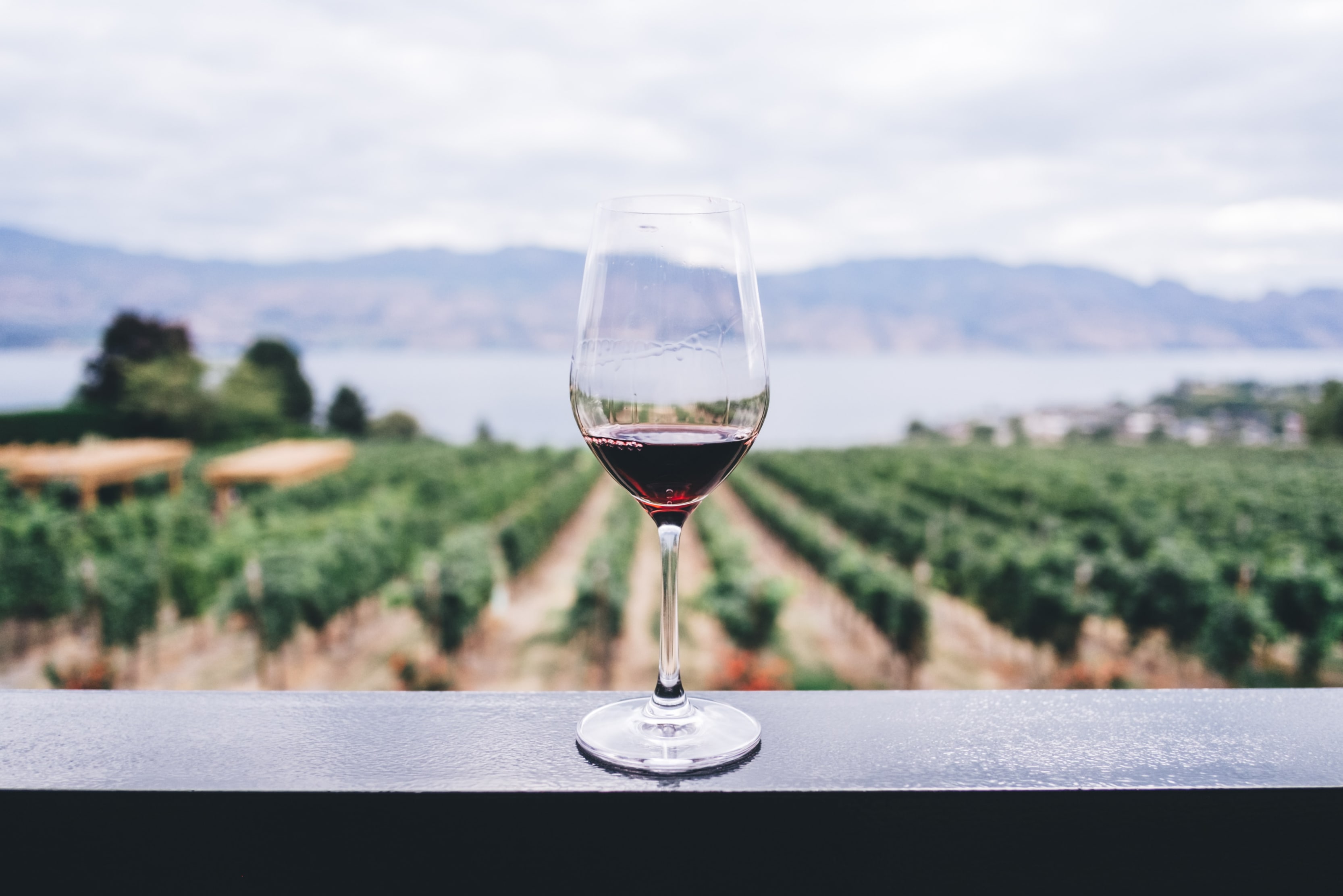 Unwind in the Heart of Italy's Vineyards with Luxury Rentals
With 20 wine regions spread across the country, Italy had to be top of our list for luxury vineyard holidays in Europe.
Where to stay
Stroll through the vineyards of your private Tuscan villa at Villa Uva, or its little sister Villa Uvetta. Both homes are located on rolling vineyards with an agricultural history spanning centuries.
Restored with wine-making in mind, this estate now offers vineyard tours that showcase both traditional viticulture techniques and modern technology, making it the perfect home-base for your vineyard holiday and for luxury agritourism in Tuscany.
What to know
Villa Uva, Provence of Pisa, Tuscany
Located on a vineyard, offers vineyard tours and personalised wine tastings

14 guests




From €6,500 to €19,005 per week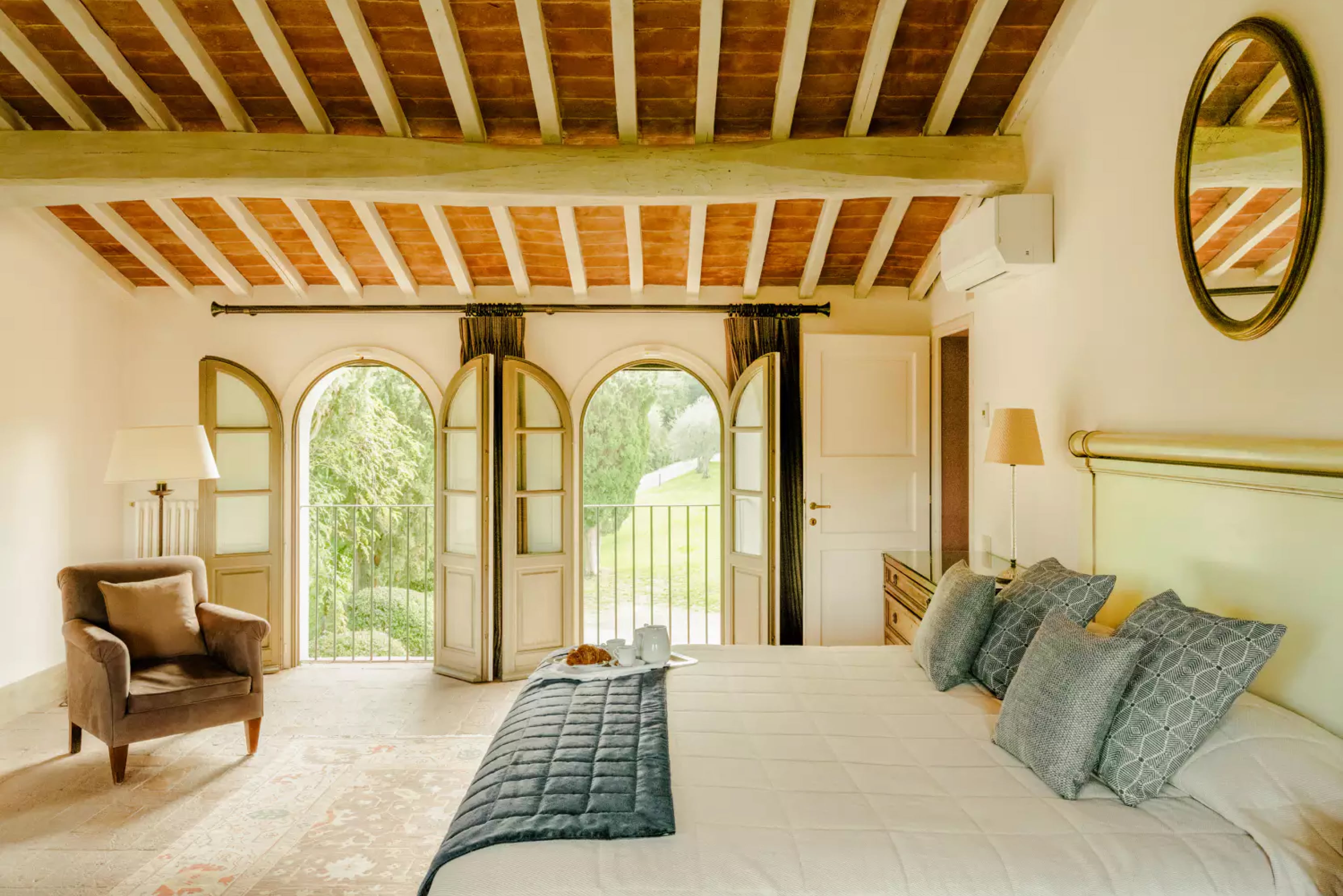 Villa Uva in Tuscany, Italy
Things to do during your Italy vineyard holiday
Veneto, Tuscany, Chianti, Piedmont... You have your choice of thriving wine regions to tour in Italy. Book a bike or bus tour or rent a vintage car to take you across the centennial vineyards that paint Italy's landscapes.
Make sure you visit the best vineyards in Tuscany, learning about wine production and tasting the region's best vinos.
Gourmet dining experiences
For the very best taste of Italy, there's nothing like a wine and food tour. Enjoy private tastings and cooking classes to learn how to make delicious meals and pair them with just the right wine.
If you'd rather leave the cooking in the hands of expert chefs, you can visit the best Michelin Star restaurants Italy has to offer or try one of our 4 amazing Italian food experiences.
Truffle hunting in the countryside
In dense ancient forests made up of towering oak trees, keep your eyes trained to the ground in search of truffles. With the help of an expert guide and their trusted four-legged companion, see how many rare black diamonds you can sniff out during your luxury vineyard holiday!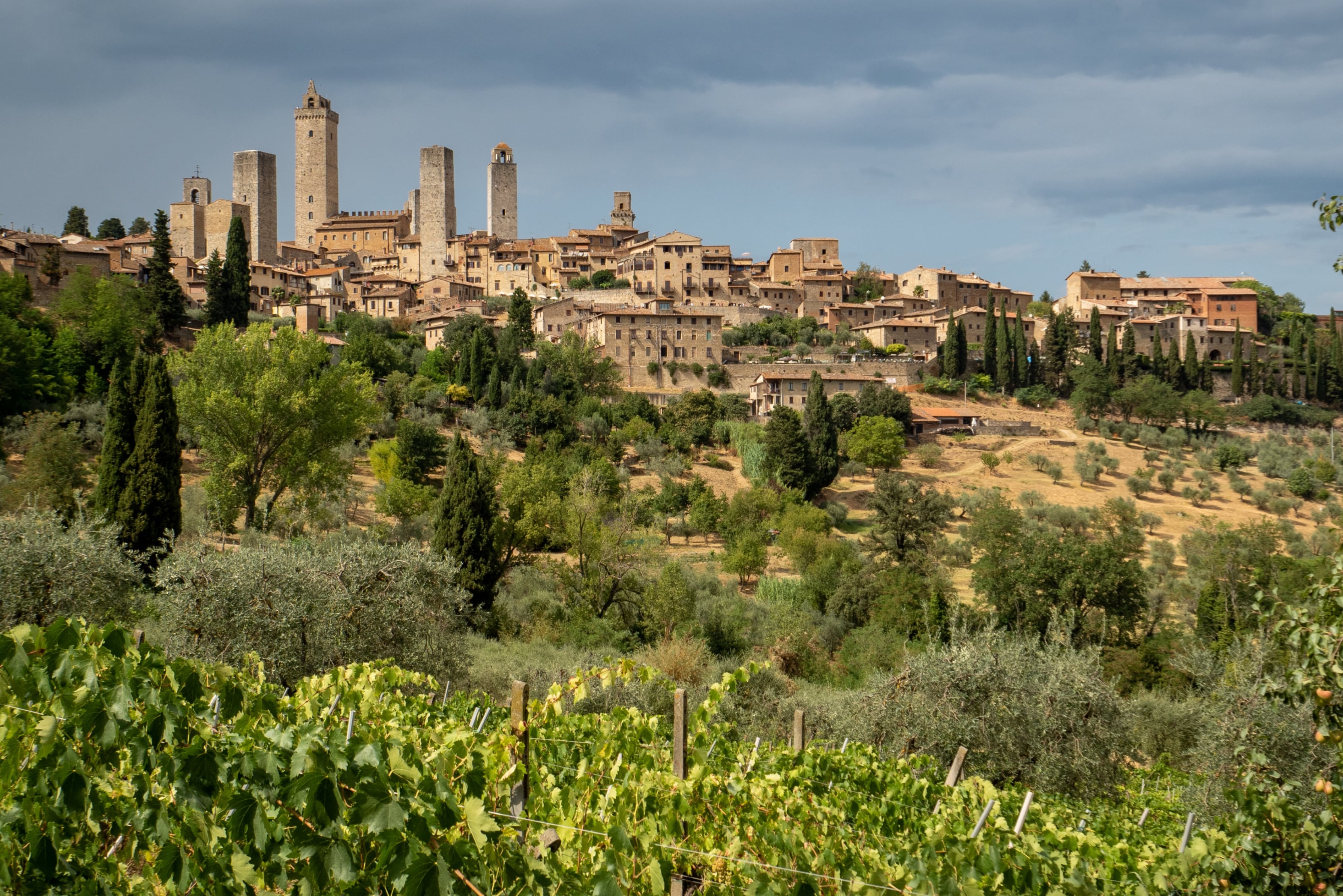 Indulge in Luxury Vineyard Tours in France
Known for its bread, beautiful sights, and of course, intoxicating wines, France is one of the world's biggest wine producers, and a perfect luxury vineyard holiday destination.
Where to stay
In the heart of the luxuriant Bordeaux region, the majestic Château Pape Clément welcomes you with Neo-Gothic 13th century class and thriving viticultural landscapes.
Staying on this beautiful wine estate means getting a private tour of the verdant vineyards that surround the château. Afterwards, enjoy an elegant tasting of three wines, including a Grand Cru Classé.
What to know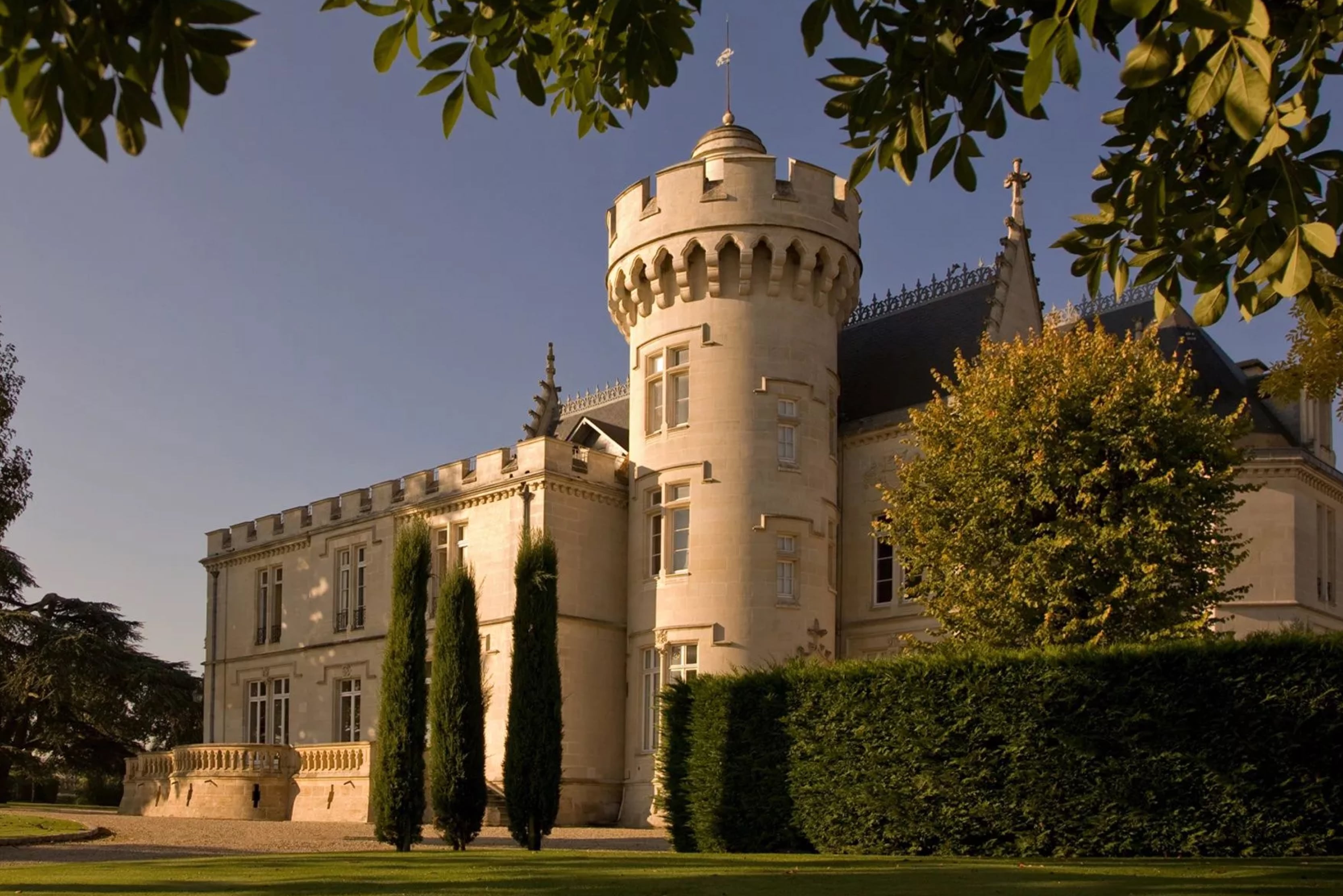 Château Pape Clement in the surroundings of Bordeaux, France
Things to do on your French vineyard holidays
Enjoy private tastings of fine wines
Boasting many of the world's most renowned winemakers, a tasting in France is nothing short of ambrosial. Sample a selection of fruity, floral, or earthy wines accompanied by fragrant aged cheeses — a true delight for your tastebuds!
Find out where to sip the best wines in Provence, book your private tasting with Le Collectionist's luxury concierge service, and cleanse your palette. Your luxury vineyard holiday awaits!
The history of French wine spans over 2,000 years, so it's safe to say the country is home to some longstanding and highly established vineyards. Several vineyards in Alsace and Provence have been operating for centuries, and you can still stroll through the rows of grape vines to this day.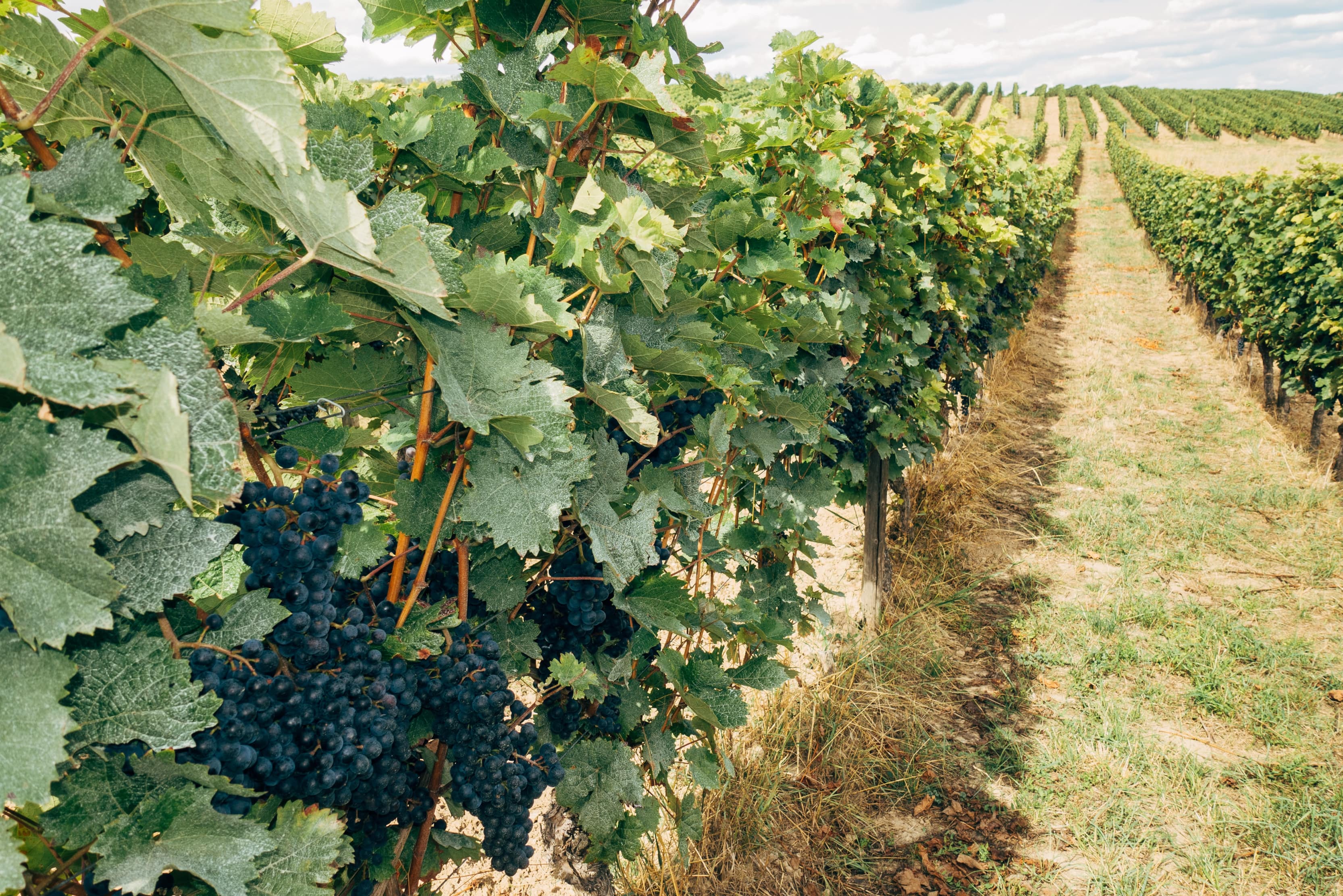 Tour the French wine regions
Between Bordeaux, Burgundy, Provence, Alsace, the Loire Valley, and more, every corner of France has its own famed local wine production. You can choose to hop across the country, stick to one lush area, or even take cycling holidays in France's vineyards.
If you're spending your France vineyard holidays in Bordeaux, make sure to stop at the Cité du Vin. In this unique structure built to honour the cultural heritage that wine affords France, discover the drink's history, secrets of its production, and associated artifacts.

Discover the Best Luxury Vineyard Holiday Rentals in Spain
Tempranillo, Monastrell, Rioja, Cava... Spain has wine for every taste. Here, you'll find everything you need to turn your vineyard holiday dreams into reality.
Where to stay
Tucked in a peaceful and edenic haven of vineyards just outside of Barcelona, Villa Jurate is one of our best private villas.
Here, you can enjoy the secluded quiet and hectares of breathtaking grape vines stretching out as far as the eye can see. Don't pass up a bottle of the Masia's own wine, which is served across Michelin-star restaurants.
What to know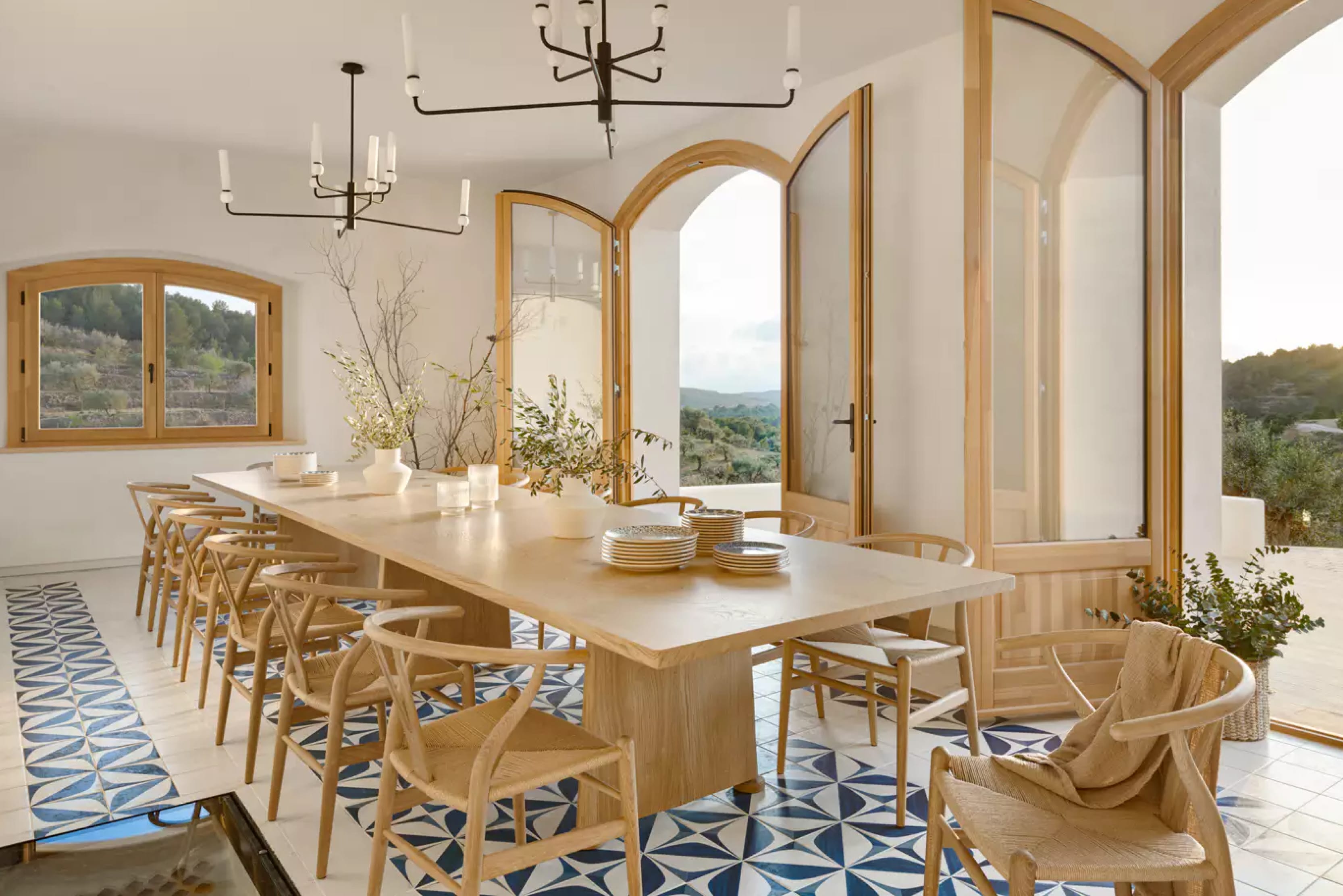 Villa Jurate in Barcelona, Spain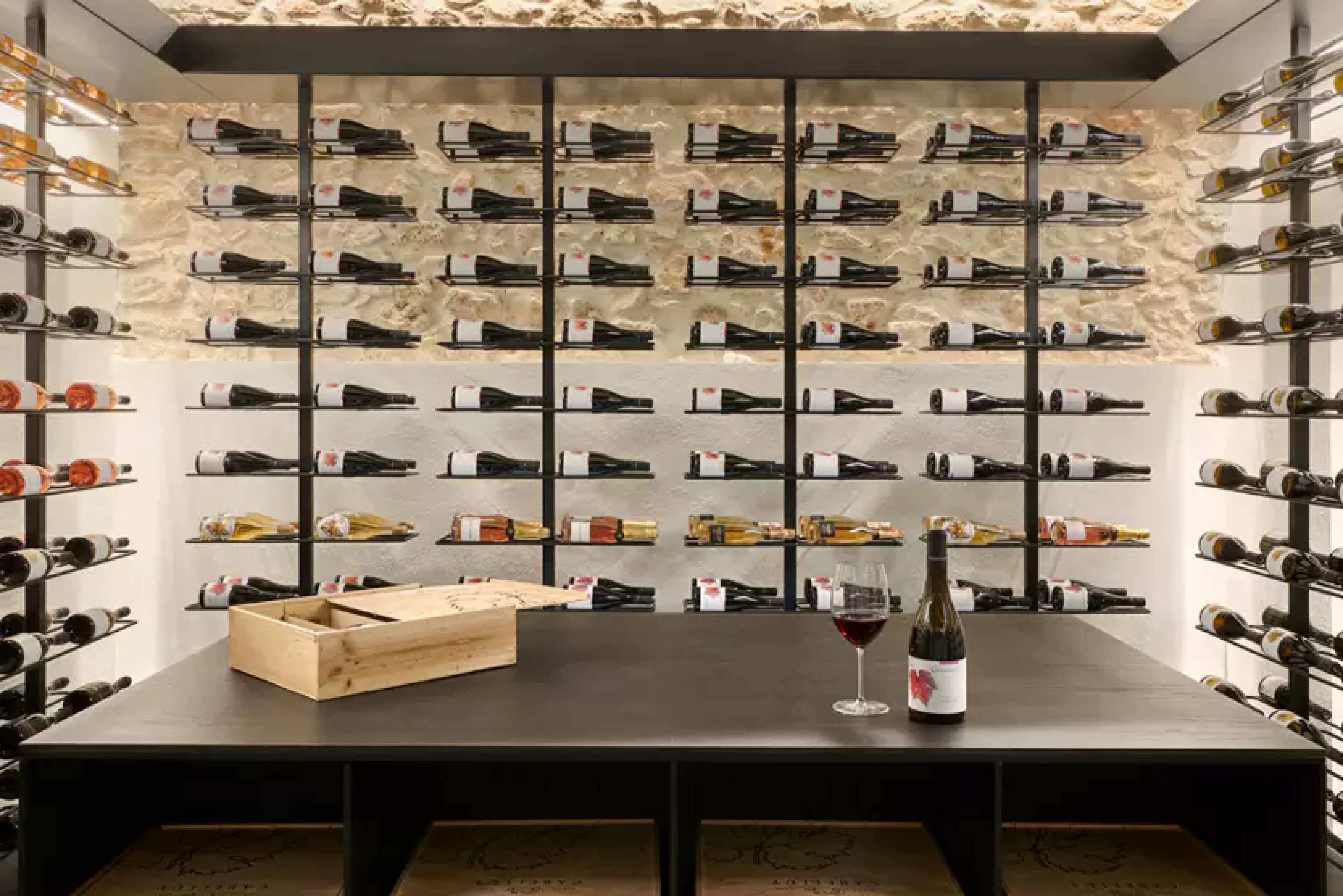 Things to do on your vineyard holidays in Spain
Visit the Spanish vineyards
Spread across three main wine regions — La Rioja, Navarre, and Basque Country — Spain's abundant countryside seems overgrown with plump grapes and sinuous vines. With the largest vineyard acreage in the world, Spain has no shortage of vineyards for you to tour.
Enjoy fine dining experiences
What will you pair your new favourite wine with? A charcuterie plate with jamón will be perfect with a sparkling glass of cava, while a bold rioja will sublimate the intense flavours of chorizo.
If you would rather leave the pairing to experts while you enjoy a gourmet meal, head to one of our favourite Michelin-star restaurants in Spain.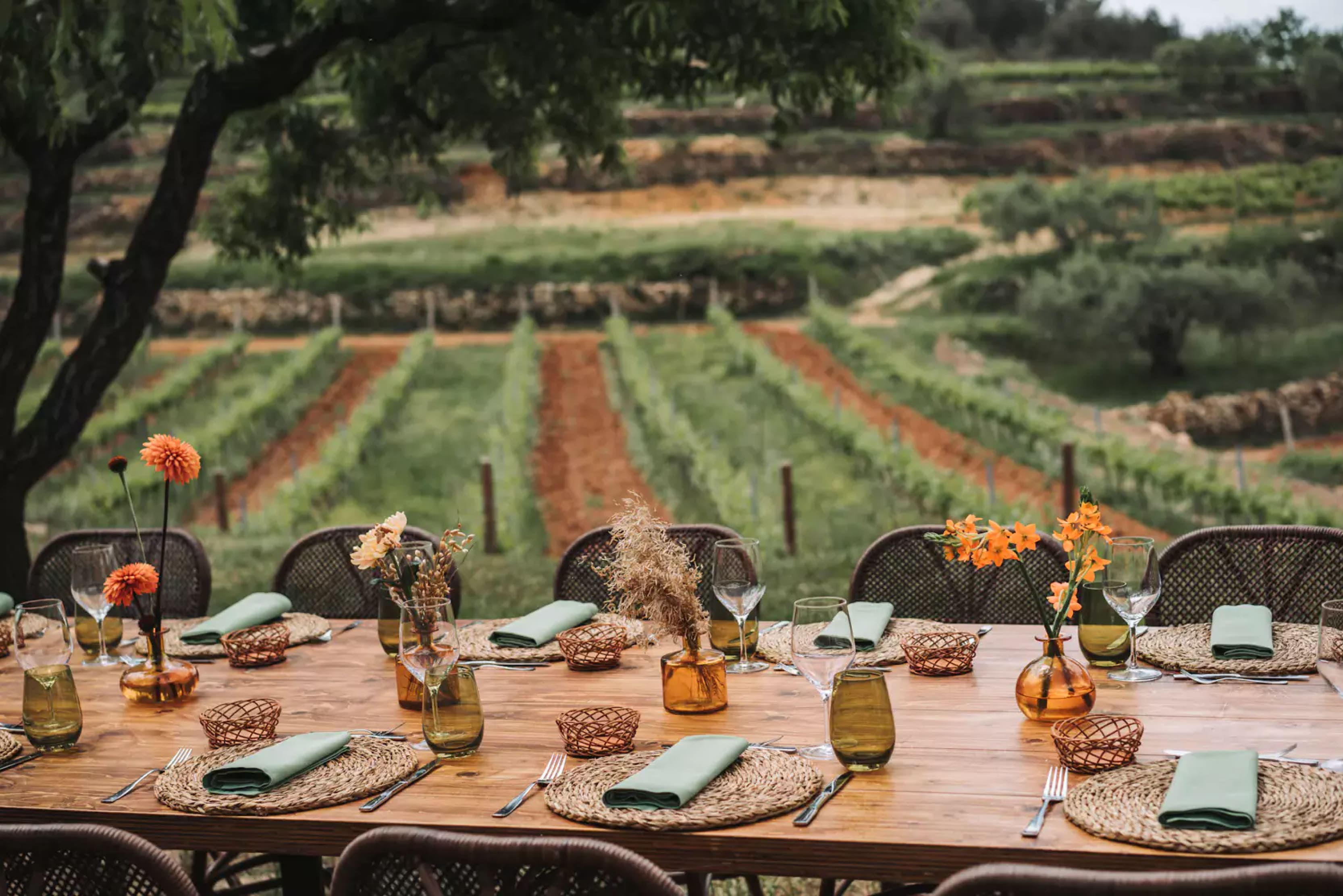 See the sprawling landscapes of vineyards in Portugal
In some of Portugal's most beautiful and wild landscapes, discover the refined elegance of a luxury vineyard holiday in the other half of the Iberian peninsula.
Where to stay
Near the country's capital, Villa Dourada is an unexpected haven of peace from which you can easily explore Portugal's beautiful vineyards.
Not only is this villa secluded in the heart of a vineyard with a panoramic view of the Alentejo countryside, it's also only a stone's throw from the region's historical capital and UNESCO World Heritage site, the town of Evora.
What to know


Villa Dourada in the surroundings of Lisbon
Things to do on your vineyard holidays in Portugal
When you visit a vineyard in Portugal, you get a sense of wine production from the moment the grapes are cultivated until the moment they reach your lips. With our guide to your getaways in Portugal, you can uncover all of the country's hidden gems.
Whether in Algarve at Quinta dos Santos, visiting the Bacalhoa Vineyard and palace grounds near Lisbon, or at the family-owned Quinta Brejinho da Costa on the beaches of Comporta, you'll have your pick of historic groves and intoxicating productions.
Linger at any number of vineyards for a wine tasting. Between Porto, Alentejano, Verdelho, and more, you'll discover the many flavours unique to Portugal and its endemic grape varieties. Get swept away by fruity bouquets accompanied by petiscos, traditional Portuguese tapas.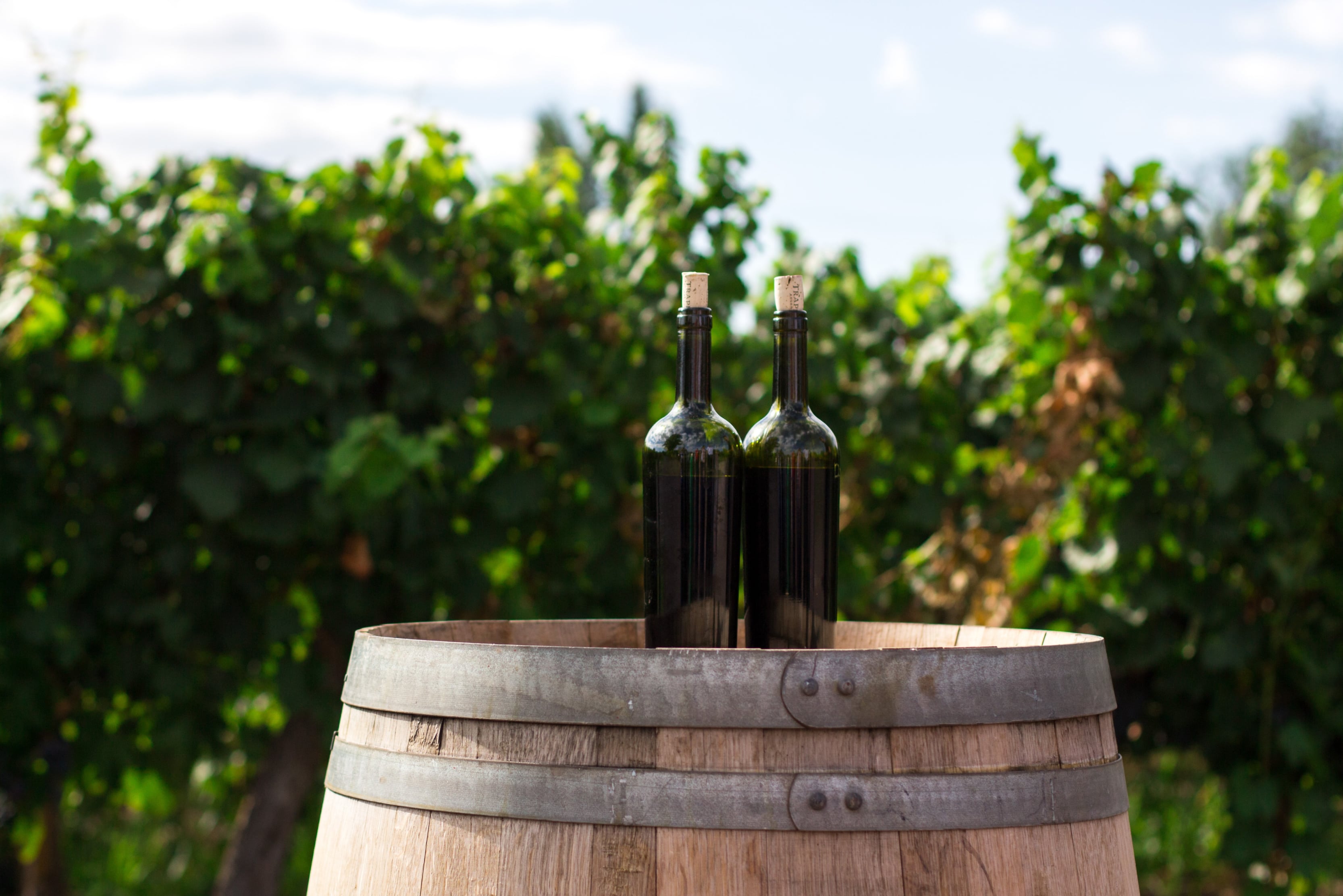 Beyond its vineyards, Portugal encloses some of Europe's most beautiful landscapes. When you aren't tasting delicious wines among the grape vines, discover the wild paradise of Comporta, riding on horseback along the beaches and rice fields.
If you want to keep in the theme of your vineyard holidays, stop in at the Wine and Vine Museum. Located in Bucelas, near Lisbon, learn all about cultivation and wine production in Portugal.
Experience the Beauty of Croatia's Vineyards on a Luxury Holiday
Though its reputation isn't as widespread as others on this list, Croatia's viticultural history dates back to ancient Greek settlements. They have certainly honed their craft since for an utterly unique luxury vineyard holiday.
Where to stay
Villa Sestra is a great stop on your holiday in the vineyards. In a preserved natural space, this luxury accommodation is an ideal home-base on the Adriatic Coast.
In the seaside village of Zaton, just beside Dubrovnik, infuse your vineyard stay with some history: romain ruins, archeological artifacts rescued from sunken ships, and vestigial guard towers await.
What to know
Villa Sestra in the surroundings of Dubrovnik, Croatia
Things to do on your holiday in the vineyards of Croatia
Discover the underwater wine cellars
Dust off your diver's license! For a completely unique vineyard holiday experience, explore Croatia's underwater wine cellars. Dive under the turquoise waters of Drače, just an hour from Dubrovnik, and discover hundreds of submerged clay jugs hidden beneath the surface.
If you're curious about this seafaring wine but don't want to get your hair wet, rest assured: there is also an above-ground winery. The Pelješac Peninsula is also home to many other family-owned vineyards where you can enjoy a more traditional visit.
Enjoy a Croatian wine tasting
Don't let their names sacre you off, Croatian wines like Plavac Mali, Pošip, Grk and more are well worth sounding out a row of consonant letters! Home to many indigenous grape varieties, wines produced in Croatia balance Mediterranean-style reds with Eastern Europe's fruity whites, all with an authentic local touch.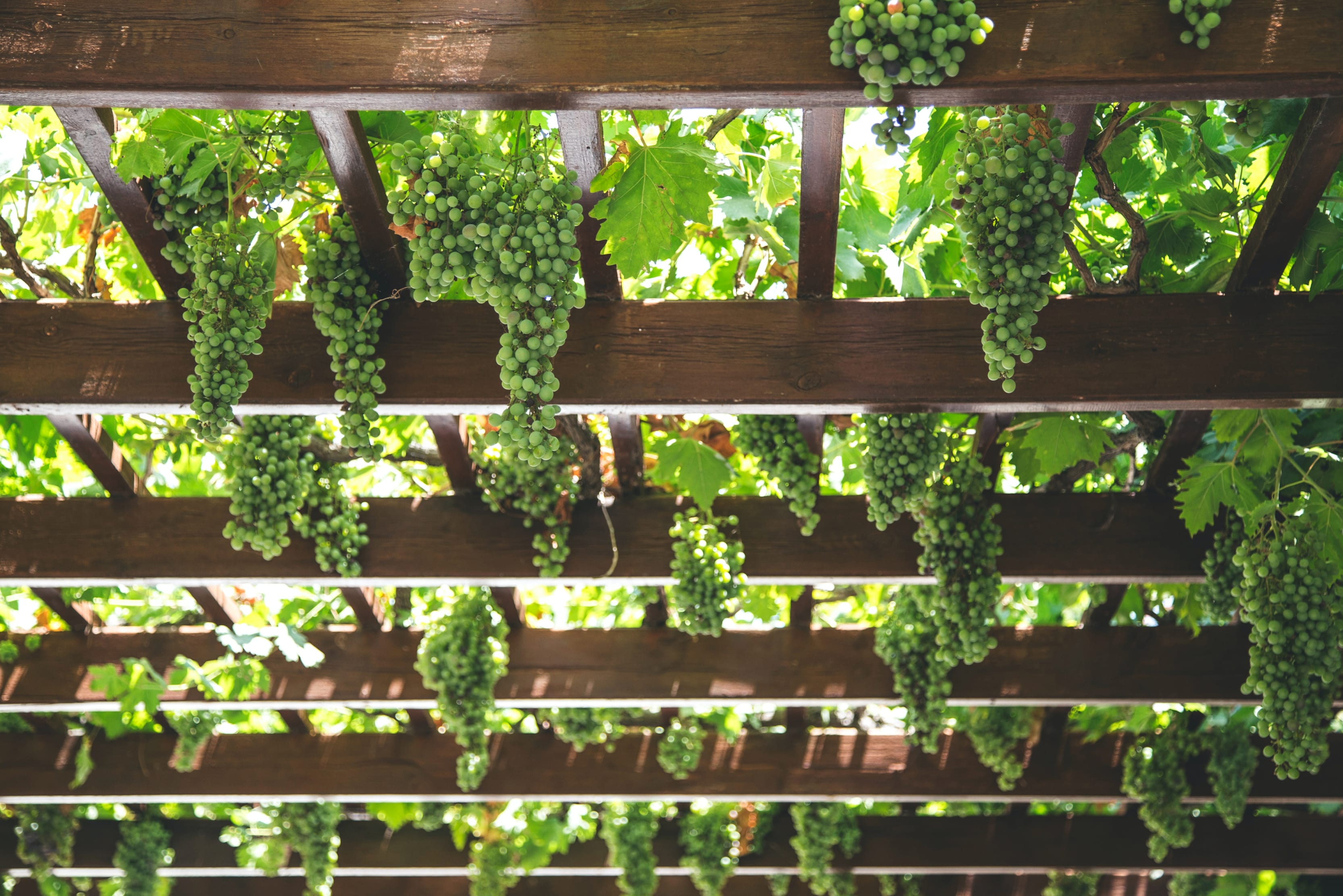 Elevate Your Vineyard Holiday with Luxury Concierge Services
With Le Collectionist's luxury concierge service, planning your vineyard holidays has never been easier. Tell us what you're dreaming of, and we'll help make it a reality. Let us advise you on:
If you're after an unforgettable dining experience, see our list of Michelin Star restaurants in Europe. We'll make reservations for you at our curated list of restaurants where you're sure to find something delicious to feast on.
Don't want to leave home for a gourmet meal? No problem! One of our private chefs will be happy to prepare their signature dish just for you.
If you're concerned about your vineyard tours transportation, let us take the wheel. From renting a car you can drive throughout your luxury holidays to finding you wine country limo tours, our team is happy to assist.
With a vast network of collaborators offering unique and exclusive experiences, we're able to plan tailor-made holidays just for you. The perfect starting point for your luxury vineyard holidays? Many of the viticultural villas in our collection offer private tastings to Le Collectionist guests.
So, are you ready to embark on the best luxury vineyard holidays?