Spain's unique geographical setting means it is a point of confluence for many different cultures and traditions. The many influences that transcend Spain's borders find their way into the cuisine, which is rich and varied. North African, French, Mediterranean, and Spanish flavours meet in harmonious ways. With this guide to the 3-Michelin-star restaurants Spain has to offer, you can explore this diverse culinary landscape while in the safest of hands.
A list of Michelin-star restaurants in Spain with 3 stars
With 210 Michelin-star restaurants, Spain has an acclaimed fine-dining scene. Here are the 11 best Michelin-star restaurants in Spain.
3-Michelin-star restaurants in Spain
Arzak
Arzak is a three-Michelin-star restaurant San Sebastian holds dear, and with good reason. The father-daughter duo behind the wheel has made Arzak into a fine-dining institution of great acclaim, converting the entirety of a century-old house into a luxury restaurant with a bar and two effortlessly glamorous dining rooms. The dining rooms are an exhibition of the creative culinary delights that glide from the kitchen.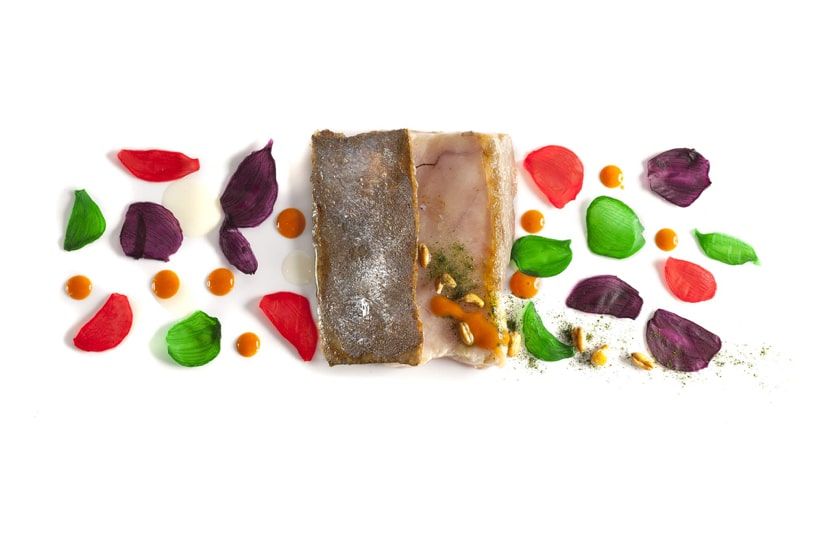 Michelin recommends
Lobster with fermented asparagus and batak
Fish of the day marinated with cinnamon and escorzonera
Ruins of chocolate, carob pectin, and crunchy honey
Information
Avenida Alcalde José Elosegi 273, Donostia / San Sebastián, 20015, Spain
+34 943 27 84 65
arzak.es
Akelaŕe
Akelaŕe is also in San Sebastian, which has grown into a hub of gastronomy. Here, the best of Basque cuisine is fused with the flavours of Spain and France and beyond. Traditionality is never forgotten in Akelaŕe, but it is given new life in inventive and artistic ways. Each dish is presented beautifully and the sweeping sea views create a dream-like ambience. Be sure to book a cookery class, which deeply enhances the experience.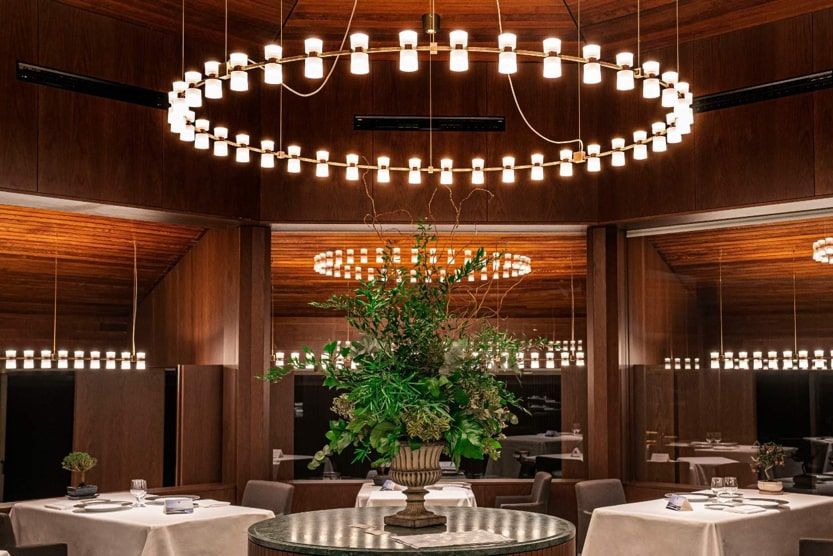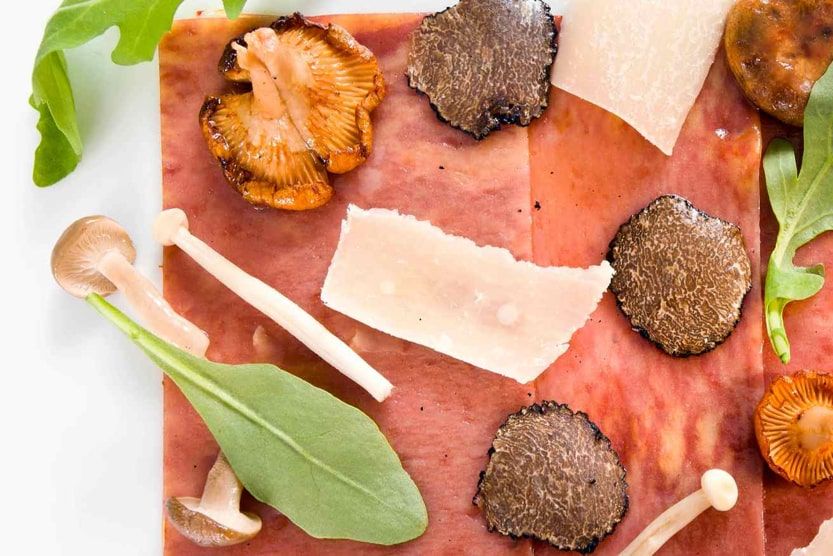 Michelin recommends
Kokotxa (a traditional Basque fish stew), pumpkin seed emulsion, garlic and parsley bread

Royal pigeon with morokil

Fried "Frantxineta" and rhubarb cream
Information
Paseo del Padre Orcolaga 56, Donostia / San Sebastián, 20008, Spain
+34 943 31 12 09
akelarre.net
Martín Berasategui
Martín Berasategui takes the helm of his eponymous restaurant. Berasategui philosophy is simple: in imparting to each guest his profound love of cuisine, he intends to make people happy through it. Bursting with colours and flavours in a culinary ode to the high-quality ingredients crafted into each dish, Berasategui ensures that his guests are enamoured with Basque cuisine by the time they leave. The restaurant is set amongst charming natural surroundings.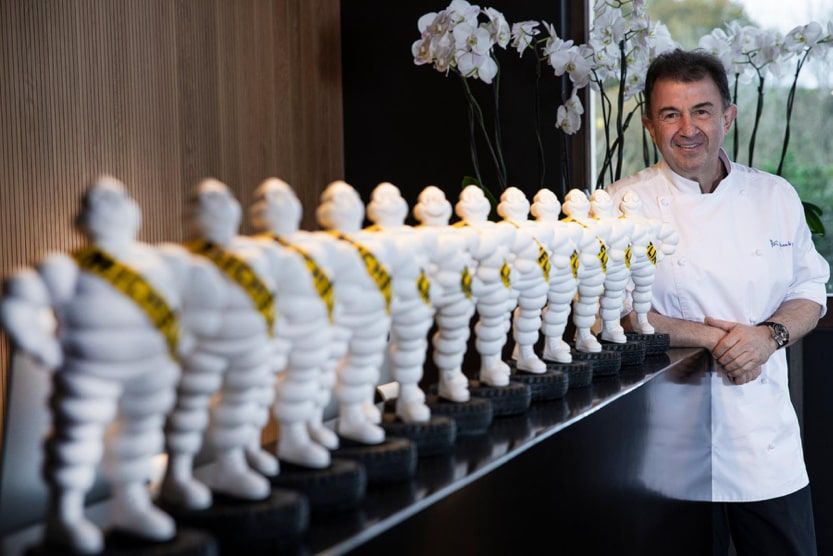 Michelin recommends
Vegetable marrow salad with seafood, cream of farmhouse lettuce and iodised juice
Grilled Norway lobster on a seabed of aniseed and mayonnaise from its corals
Lemon with basil, green bean and almond juice
Information
Loidi 4, Lasarte, 20160, Spain
+34 943 36 64 71
martinberasategui.com
Azurmendi
Eneko Atxa Azurmendi invites you to witness his talents that are showcased through the honest and ambitious plates that pay tribute to his roots in Biscay. Set in a modern building buried in the countryside, the self-titled Azurmendi boasts an array of sustainable practices, its own garden, and a txakoli wine cellar. Beyond being recognised with 3 stars, the restaurant also has a Green Star award for its commitment to sustainable gastronomy.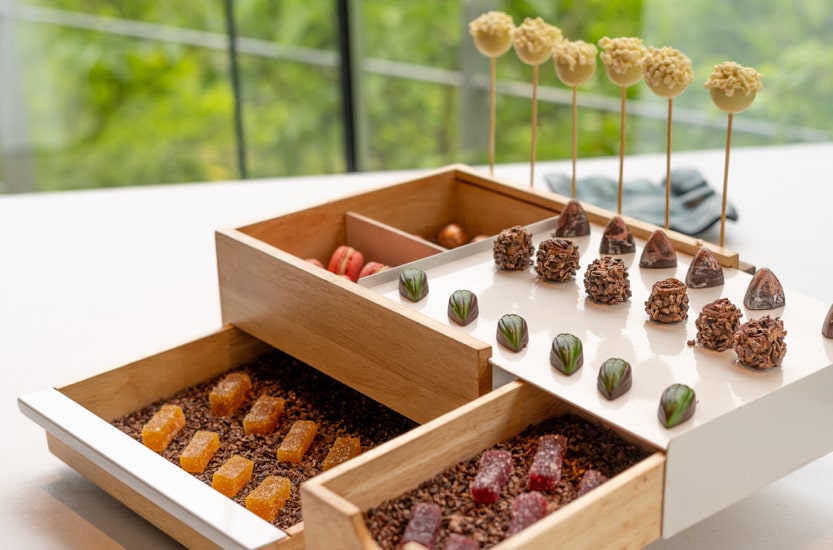 Michelin recommends
Oyster, arugula, apple, and olive
Roasted and shelled lobster over grilled pepper juice and red onion from Zalla
Yeast ice cream, frothy milk, and liquorice
Information
Legina Auzoa, Larrabetzu, 48195, Spain
+34 944 55 83 59
azurmendi.restaurant
El Celler de Can Roca
On the outskirts of the medieval city of Girona, a trio of brothers have established one of the finest Michelin-star restaurants Spain has to offer. Joan is in charge of the savoury dishes, Jordi has the sweet touch, and Josep is the master of wine. The brothers always have an eye to sustainability when crafting their innovative dishes based on traditional Catalan favourites. El Celler de Can Roca, which is set in an attractive house with a chic and leafy terrace, flaunts its own vegetable garden.
Michelin recommends
Wild pickles with walnut romesco
Pithivier pigeon with truffles and a fresh wild herbs sauce
Cocoa bean
Information
Can Sunyer 48, Girona, 17007, Spain
+34 972 22 21 57
cellercanroca.com
Cenador de Amós
Housed in an imposing 18th-century palace, Cenador de Amós melds together the contemporary and traditional through the setting and its cuisine. The tasting menus are littered with gustatory delights that bring out the best out of each ingredient and pay homage to Cantabrian flavours.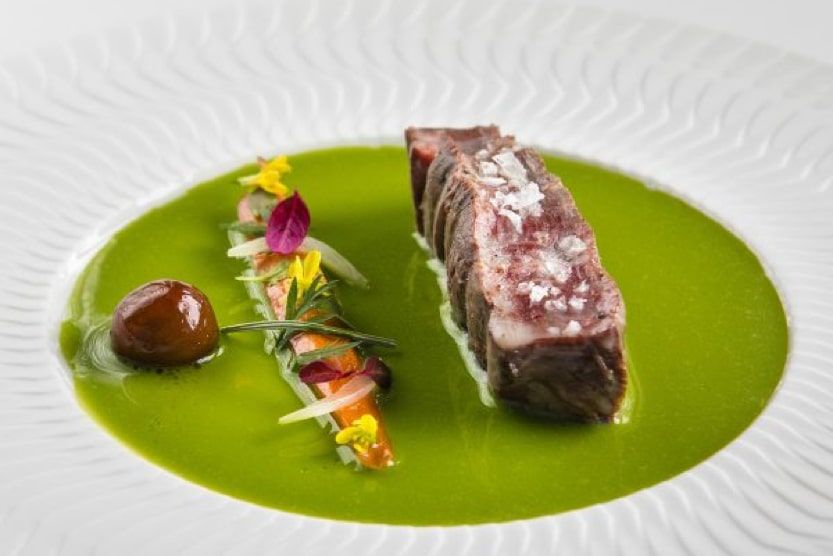 Michelin recommends
Mushroom perfection with smoked eel, chickpeas and truffle
Cantabrian grouper with seaweed butter, and sea and mountain chard
Celeriac, lychee and elderberry
Information
Plaza del Sol 15, Villaverde de Pontones, 39793, Spain
+34 942 50 82 43
cenadordeamos.com
ABaC
In the cosy, intimate atmosphere of ABaC Hotel in Barcelona's suburbs, Chef Jordi Cruz invites his guests to sample the season's bounty with his unfailingly complex, yet accessible dishes. Cruz shows his ambition by bringing ambrosial flavours together in fresh and exciting ways, rejuvenating the old and trailblazing the new.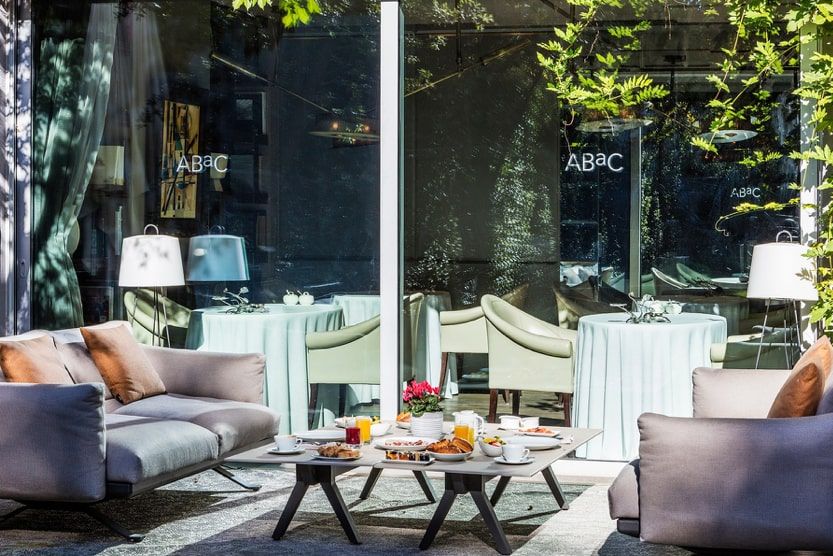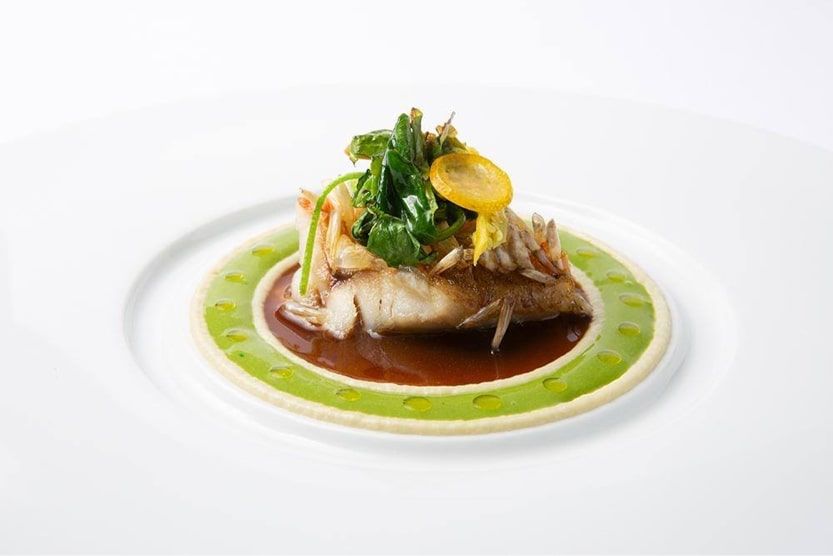 Michelin recommends
Cured red shrimp and grilled romesco bread with minced textures and stewed hazelnut juice
Roasted pigeon, served with pickled sauce and carrot romesco
Under a frost of fresh and dried flowers, textures of yogurt, crunchy cookies and violet ice cream await
Information
Avenida del Tibidabo 1, Barcelona, ​​08022, Spain
+34 933 19 66 00
abacrestaurant.com
Lasarte
Another of Martín Berasategui's brainchilds, the à la carte options and tasting menus of Lasarte both give an insight into the sheer depth of his skill and consistent perfectionism. The interior is sleek with black and white surfaces juxtaposed under the warm glow of lighting. The wine list is extensive and pairs exquisitely with each dish.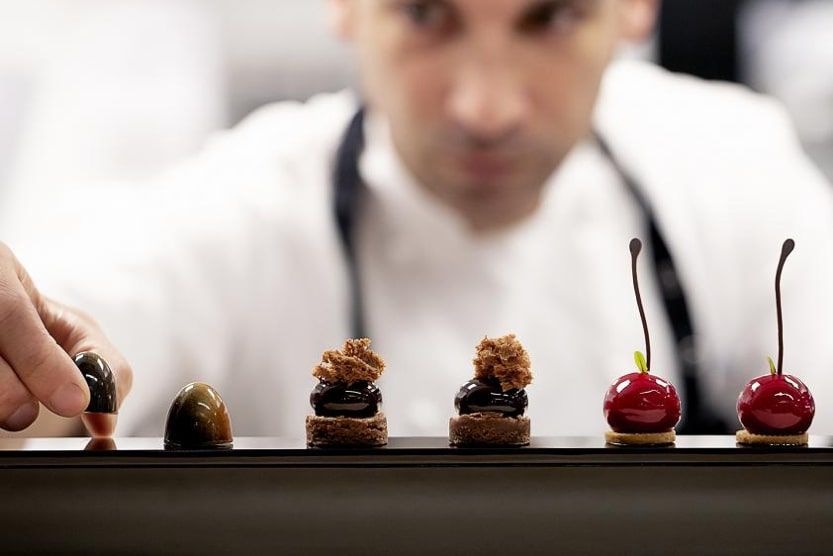 Michelin recommends
Squid tartare with runny egg yolk, onion consommé and kaffir
Grilled turbot, red prawn, roasted tomato and pink grapefruit
Peanut, tamarind, banana, and toasted butter
Information
Mallorca 259, Barcelona, 08008, Spain
+34 934 45 32 42
restaurantlasarte.com
DiverXO
Chef David Muñoz takes you on a subversive tour of global cuisine with his surprising but unfailingly thought-provoking dishes that dance with flavours and aromas. This quirkily designed restaurant is as much of a visual experience as it is one of taste and smell. Follow the menu into a world of exhibitionist indulgence. This is one of the best Michelin-star restaurants Spain has for those who love to break away from tradition.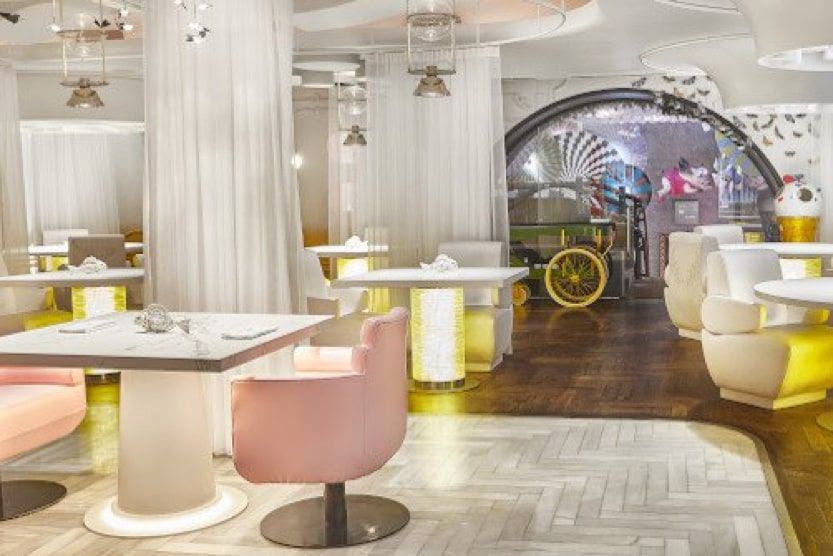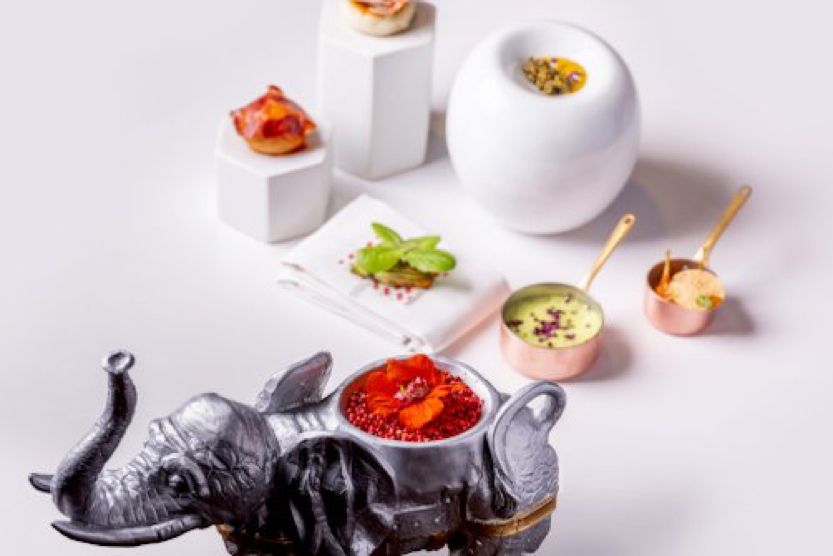 Michelin recommends
Chinese soul with Italian philosophy
Lobster with fried partridge eggs in illustrated gochismo version
Toasted butter risotto
Information
Padre Damián 23, Madrid, 28036, Spain
+34 915 70 07 66
diverxo.com
Quique Dacosta
The food design at Quique Dacosta is both exceptional and extravagant, so much so that you will hesitate to take to it with a knife, fork, or spoon. The ambience of this restaurant resembles that of a modern-art gallery with a minimalistic and eclectic interior, which comes into contrast with the vibrant plates that spring from the kitchen.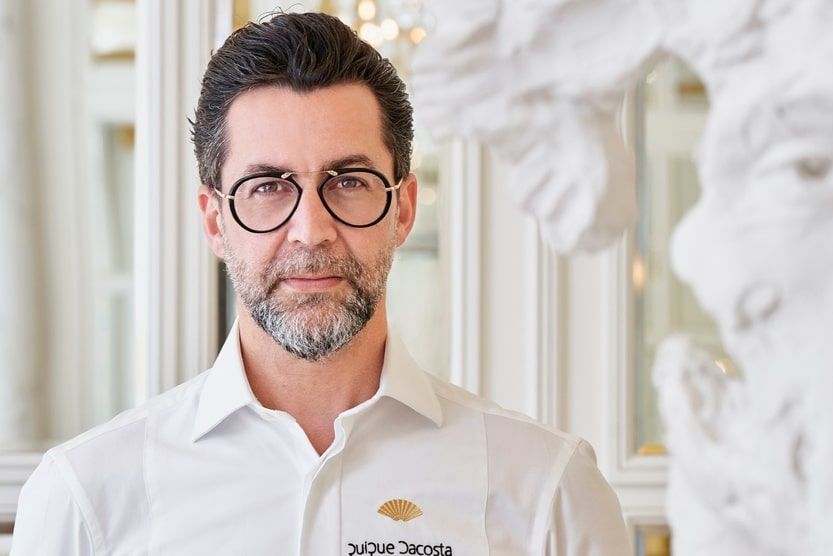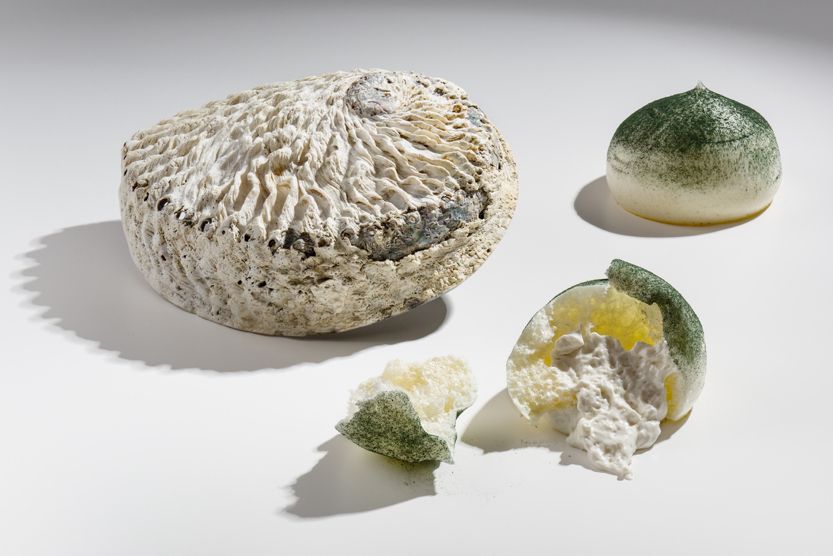 Michelin recommends
Salted fish trolleys
Sliced sun-dried tomato and rice vinegar drizzle
Almond soup
Information
Rascassa 1, Dénia, 03700, Spain
+34 965 78 41 79
quiquedacosta.es
Aponiente
Wander through the textures and flavours that Chef Ángel León has expertly captured to make a rounded culinary experience. His love of the sea shines through in his immaculate dishes and his commitment to sustainable practices, such as the "Cooks for Sustainability" initiative that seeks to share ideas for a better, cleaner industry.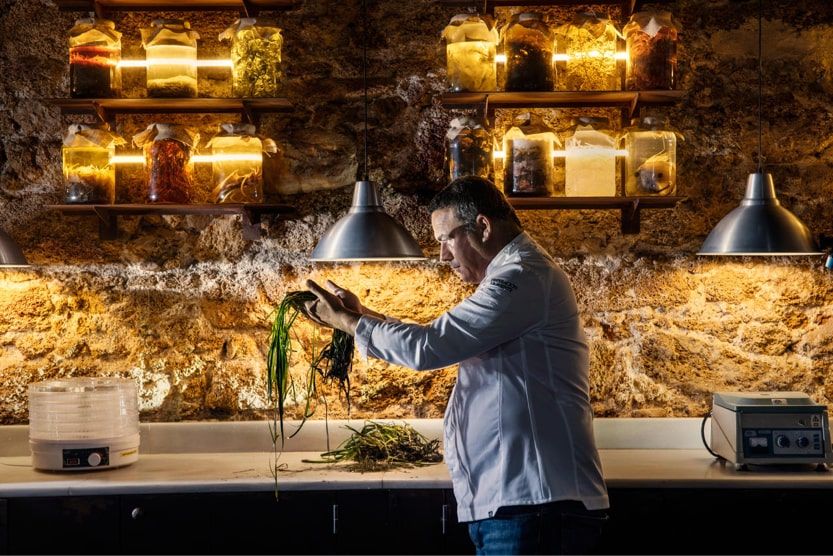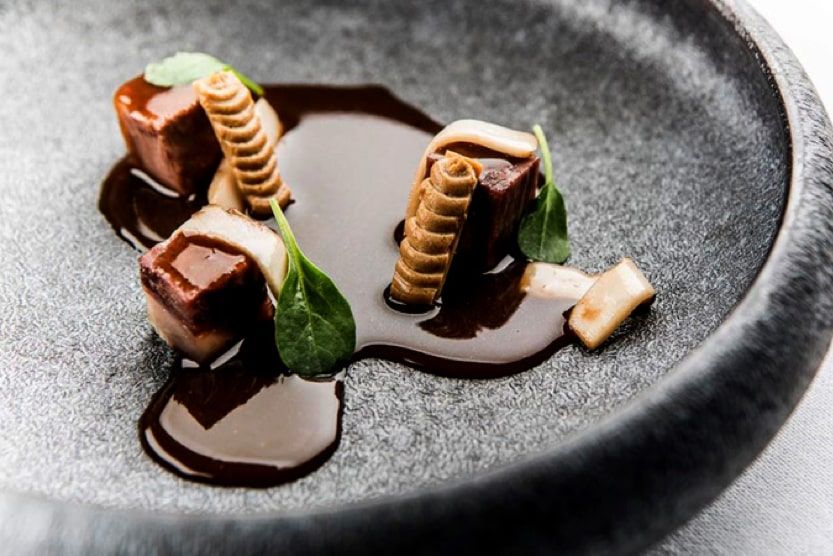 Michelin recommends
Shrimp tortillas
Marine oyster
Curd
Information
Francisco Cossi Ochoa, El Puerto de Santa María, 11500, Spain
+34 956 85 18 70
aponiente.com
---
Explore with Le Collectionist and discover your ideal luxury villa to rent in Spain.