Situated in the heart of the vast Trois Vallées resort, Courchevel is the very definition of Alpine luxury. A true gem of the French Alps, this mythical station promises unbelievable experiences for all winter-sports enthusiasts and the jet-set.
From exceptional slopes to chic aprés-skis, be charmed by Courchevel's atmosphere, simultaneously authentic and refined. Follow our guide and wait no longer to book your family ski-holiday in this dream station.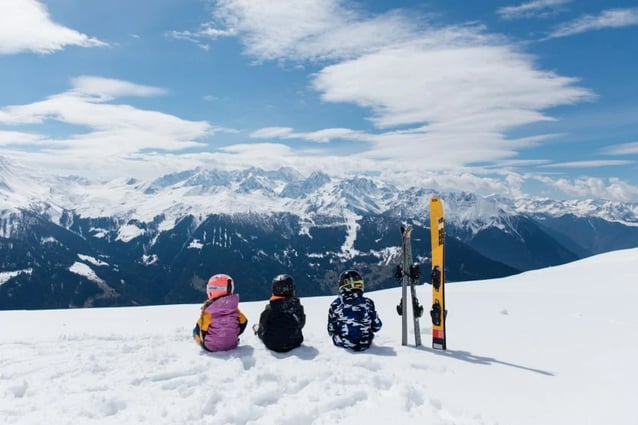 What to know about courchevel
Getting to Courchevel:
To arrive at your luxury chalet rental in Courchevel, you have several options.
With Gare de Moutiers only an hour's drive away, Courchevel is easily accessible by train. You could equally take a flight and land in one of the airports near to Courchevel, namely:
Chambéry
Geneva
Lyon
Grenoble
Regardless of your preferred mode of transport, our concierge are happy to book a private transfer to drive you to your luxury chalet rental!
And if you decide to take the breathtaking roads through the French Alps to get to Courchevel, don't forget your tyres or snow chains during the winter period.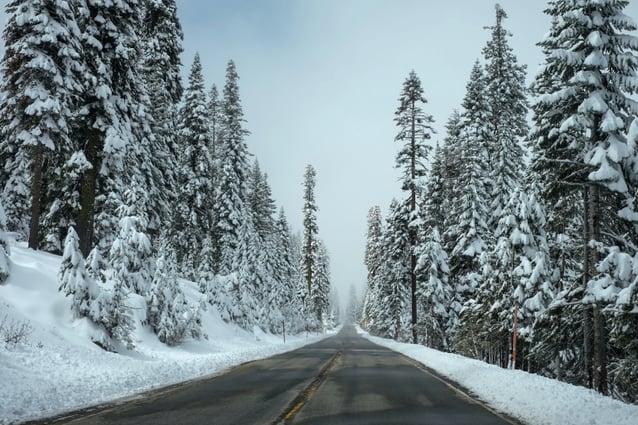 When to go to Courchevel?
With snow-kissed slopes from the month of December, Courchevel shines during the winter season. As well as being the best time for skiing in Courchevel, winter is also the season when the station awakens. From fine-dining restaurants, plentiful family-friendly activities and a festive atmosphere, there's no risk of being bored in Courchevel in winter.
To discover Courchevel's landscape in a new light, visit in March or April. Spend your days exploring the blossoming nature and celebrate the arrival of good weather with your loved ones in a calm atmosphere.
From May to December, the resort takes a break and the majority of shops, bars and restaurants remain closed while waiting for the snow to return.
Skiing in courchevel
With an 150 km-long skiing area, Courchevel is an unmissable resort for winter-sport enthusiasts, whatever their level!
Courchevel's skiing area is mainly made up of blue and red runs. Among these, Combe de la Saulire sets itself apart with its breathtaking views of Mont Blanc and its steep slopes reserved for advanced skiers. A few black runs line the edge of the station to satisfy the more experienced, thrill-seeking skiers and snowboarders.
In Courchevel, children and novices are not forgotten! Indeed, the station is home to several Zen zones, like Jardin Alpin, made up of large green runs for the family to ski down.
Experiences and activities in courchevel
Whether you're after a sporty stay or a relaxing getaway, Courchevel is bursting with activities to make your ski holiday memorable. Discover the best of Courchevel by racing down its famous slopes, celebrating après-ski in its mythical establishments or relaxing in one of its prestigious spas.
Consult our exclusive guide to Courchevel and discover our complete selection of the best things to do in the resort.
Alpine adventures with Le Collectionist
Put your faith in our luxury concierge service to find the most exclusive experiences for you and help you to create unforgettable memories of your stay in the French Alps. Explore the snowy slopes by donning your snowshoes or take the opportunity to perfect the basics in a private ski lesson.
Are you a thrill-seeker? Discover the most beautiful corners of the resort on a snowmobile adventure.
What to do in Courchevel with your family
With plenty of entertaining activities and slopes catering to different abilities, Courchevel is the perfect resort for a family skiing holiday. Let your little ones earn their first star badges in one of the many local ski schools or spend your days all together having a wonderful time in the Family Park.
For a change, fly down the slopes on an airboard, a big inflatable sled, or let a sled dog lead you around the resort before returning to the comfort of your luxury chalet to enjoy a hot chocolate made by your private chef.
Take a break in Courchevel
Whether you are are a snow-sports lover or simply enchanted by the atmosphere of the resort, there's no risk of being bored in Courchevel. Shed your skis and wander through the charming cobbled streets, lined by the lights of the many cafés and luxury boutiques.
With several spas peppered throughout the village, your holidays in Courchevel with be synonymous with wellbeing. Head to Cheval-Blanc, Six Senses or Spa by Clarins for a day of guarated relaxation. If you prefer to relax in the privacy of your own chalet, let our tailors organise a serene at-home massage by one of the best professionals in the station.
Where to stay in courchevel, our luxury rentals
As winter approaches, Courchevel lights up and its landscape is picture postcard worthy. As the immaculate snow falls on the majestic Alpine summits, take refuge in one of our most beautiful chalets in the French Alps.
Courchevel resort is divided into several areas depending on their altitude. You have the choice between:
Whichever spot you decide to call home for your stay, you are guaranteed to find your perfect refuge among our luxury chalets in Courchevel.
après-ski and NIGHTLIFE courchevel
Much more than a mere ski station, Courchevel is renowned worldwide for its festive atmosphere and legendary après-skis. After a sporty afternoon, head to the Folie Douce to dine in a panoramic restaurant and dance in the heart of the snowy mountains.
Iconic evenings in Courchevel carry on until late in the night. For an unforgettable evening at the foot of the slopes, dine in the piano bar in Mangeoire Ski Club then head to Caves, one of the resort's iconic nightclub.
The gastronomic scene in courchevel
Between these traditional establishments and Michelin-starred restaurants, there's an abundance of spots in Courchevel where you can recharge after a skiing session on the snowy slopes.
Take the opportunity to discover local flavours over a relaxing lunch at La Soucoupe. Situated at the summit of the Loze slope, this traditional refuge is renowned for its delicious grilled meats and Alpine decor.
You can't spend a holiday in Courchevel without dining at Bagatelle. Let our luxury concierge service reserve a table for you in this popular restaurant, where you can sample exceptional dishes, admiring the unobstructed panoramic view over the Alps.
Whether it's the triple Michelin-starred Le 1947 à Cheval Blanc or the prestigious Le Chabichou restaurant, Courchevel unites the majority of the best Michelin-starred restaurants in the French Alps, for the delight of epicureans.
With the picturesque landscapes and majestic snowy peaks, Courchevel resort, gem of the French Alps, perfectly marries tradition and sophistication.
Whether you prefer a sporty stay or a tranquille getaway, you cannot go wrong opting for one of our magnificent luxury chalets in Courchevel.