Each winter, snow sport enthusiasts migrate towards Meribel, having earned its reputation as a preeminent luxury ski destination. The resort is the beating heart of the largest skiing resort in the world, Les Trois Vallées, and promises unrivalled skiing conditions in the majestic French Alps.

Beyond its impressive ski domain, Meribel is acclaimed for its alpine opulence, masterfully balancing adventure with indulgence. Choose from our selection of luxury chalets and apartments to unveil the magic that Meribel has to offer.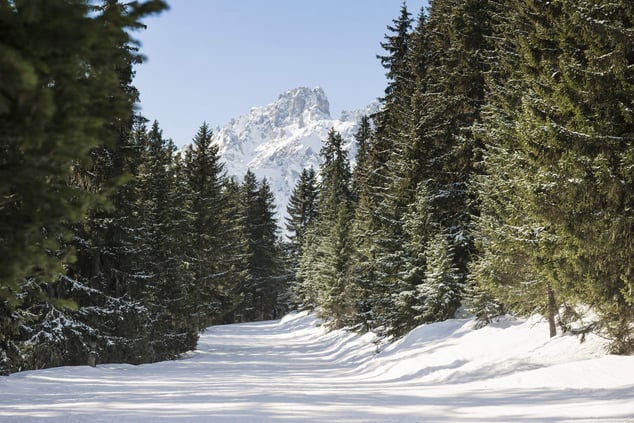 What to know about meribel
Getting to Meribel
It has never been easier to reach your luxury chalet rental thanks to our concierge service. Whether car, train or luxury jet, choose your mode of transport and let us organise the rest!
Popular airport landing destinations:
Chambery
Geneva
Grenoble
Lyon
On arrival at one of these destinations, either take a shuttle or get to Meribel by car thanks to one of our private drivers. While en route, don't forget to admire the grandeur of the Alps from the window of your luxury transfer.
If you prefer to get the train, Moutiers station, just an hour away, is a perfect alternative to flying and welcomes many travellers from Paris, Lille and Nantes.
When to go to Meribel
From December to April, Meribel transforms into a winter wonderland, with snowy blankets covering the alpine peaks and rustic log cabins that look postcard-picturesque.
If you are craving something different, head to Meribel during the summer as the radiant sun thaws the frost. In July and August, hike around the verdant landscapes and even try your hand at paragliding, rafting or canyoning.
Skiing in meribel
The skiing terrain in Meribel is exceptional, with 150m of pistes that beckon skiers and snowboarders to explore. Expansive blue and red runs dominate the landscape with black runs peppered throughout the domain for the more adrenaline-seeking skiers.
One of the best ski slopes in Meribel, Chamois is a vast red run, which invites you to gather pace as you carve through the fresh powdery snow. For those new to alpine adventure, don your skis and snowboards and venture to La Piste des Animaux, where animal sculptures cheer you on as you navigate the descent.
For adrenaline-seekers, tap into our wisdom and discover the best places for alpine adventure in the Alps.
Experiences and activities
From tobogganing under the moonlight to immersing yourself in après-ski festivities, adventure is just around the corner in Meribel. Equally, relax in Meribel's luxurious atmosphere, enjoying a winter retreat surrounded by majestic views and spectacular untouched nature.
Alpine adventure
Allow our luxury concierge to arrange the most thrilling experiences like no other. Sail past the crowds and head towards Meribel's hidden treasures with a private instructor to guide the way. Transport yourself back in time as you try your hand at Ski Joering, a nordic tradition that harnesses you to a pony who pulls you along on skis.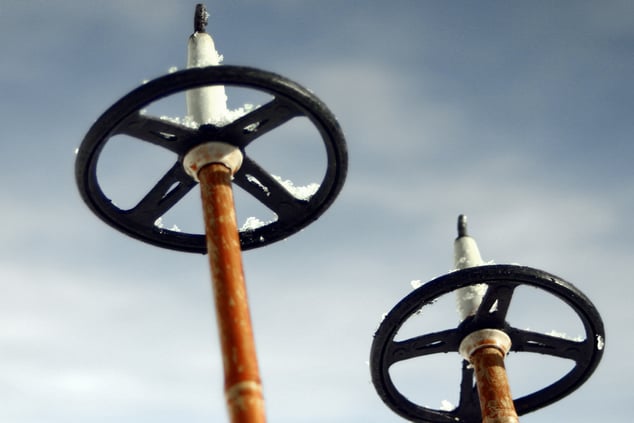 Family-friendly fun in Meribel
Head on a whole family adventure in Meribel, with enough to keep everyone from toddlers to teenagers entertained! Take advantage of the excellent ski school, where your little adventurers can spend their first skiing holidays on the abundant gently-sloping green pistes.
At Meribel's Olympic Park, swap your skis for skates as you take to their ice rink. As the evening draws in, huddle together for toasted marshmallows and then toboggan down the slopes, watching the distant villages twinkle against the star-light sky.
To create unforgettable family memories, explore our recommendations of unmissable family-friendly skiing adventures.
Take a break from skiing
Skiers and non-skiers alike will delight in the plethora of unique activities that Meribel has to offer. To the formidable snowy peaks from a different vantage point, allow our luxury concierge to arrange for a Savoyard pilot to give you a bird's eye tour.
Alternatively, unwind at home in your luxury chalet or apartment, as our tailors organise for the best local masseuse to tend to your aches. Soak and relax in your very own private hammam and spa facilities in your luxury chalet, letting the aromatic smells lull you into a state of serenity.
Tempted by Meribel's charm? Create your skiing holiday itinerary with Le Collectionist's comprehensive guide to Meribel.
Where to stay in meribel: luxury ACCOMMODATION
Meribel looks as though it has leapt straight out from the pages of a fairytale, untouched by time. Let the landscape enchant you where luxury chalets and snow-dusted evergreens punctuate the otherwise snow-white canvas.
In one of our luxury ski chalets in Meribel to strike the perfect balance between proximity to amenities and privacy. Choose between:
Meribel Village, the perfect location for those drawn towards the magnetic

centre

Meribel Mottaret

,

a secluded paradise

Rond-Point

,

with its exclusive

ski-in ski-out chalets
Explore our stunning collection of luxury chalets and apartments in Meribel to find your dream holiday rental.
nightlife and apres-ski
Meribel's après-ski is a thing of legends. The resort pulses with nightlife so vibrant, it could be the sole reason for your journey to Meribel. Surrounded by laughter and the clinking of glasses toasting to adventures yet to come, dance the night away at Meribel's après-ski.
At La Folie Douce spend an unforgettable evening, entertained by a troupe of live musicians, dancers and DJs that will compel you to join the dance floor! Spend your evenings at Le Rond Point for some of the best après-ski in Meribel, swept up by the electric atmosphere, watching as the sun sets on the frosty summits.
Peer into into the world of mountain mixology by reading our interview with experimental cocktail connoisseur, Myles Knight.
culinary delights: meribel gastronomic scene
With a wealth of experience, Meribel certainly knows how to satisfy hungry skiers' ravenous appetites. Proud of its heritage, restaurants place local, fresh produce at the centre of their gourmet creations and take inspiration from recipes passed down the family tree.
In the evening, in the subdued warm glow of Le Petit Montagnard, experience creative fine dining, each dish expertly paired with a choice from their extensive library of 400 wines.
Or transcend to new culinary heights in Michelin-star restaurant L'Ekrin at Hôtel Kaila. In this fine-dining restaurant, you will embark on a culinary journey while the piano plays harmoniously in the background, sampling food combinations are both delicate and decadent.
Discover more treasures of alpine haute-cuisine in our guide to the best Michelin-star restaurants in the French Alps.
Meribel is a treasure trove of luxury that promises an unforgettable experience. Discover its awe-inspiring landscapes in one of our quintessentially-alpine luxury chalets or apartments this winter. Adventure awaits!