At the dusk of another long summer, there is still time for one last adventure in September, where wearing a T-shirt and going for a swim can slide onto the agenda. There is nothing quite like a cool summer day on the cusp of autumn, filled with getting lost in the streets and the buzz of a new city.
With our guide to the best cities to visit in Italy in September, you can make the most of this prized European destination before hibernation season starts. Come along with us for some travel tips and to discover our favourite cities to visit in Italy in September:
Weather in Italy in September
If August in Italy is known for its hot weather coaxing travellers to the coast, the weather in Italy in September is far more pleasant. On the cusp of autumn, temperatures dip back down but remain balmy, depending on the part of the country you visit.
Asking yourself where is it hot in Italy in September? Your best bet is to head to Southern Italy, where average temperatures hover in the 20°C to 27°C range, allowing you to dip in the inviting Mediterranean Sea and feast on gelato even as the seasons shift.
For slightly more mild holidays, plot a course for Central Italy.The temperatures ranging from 18°C to 27°C are perfect for exploring the Tuscan or Umbrian countryside. And better yet, they promise a delightful grape harvest for the region's ambrosial wines!
And if you want to get lost in Italy's charming cities, you'll be most comfortable in Northern Italy, where the cooler September temperatures usually drift between 13°C and 24°C. This weather is just as good for a museum day as strolling the streets or dining out on a cobbled terrace.
Is September a good time to visit Italy?
September is a great time to visit Italy, as the weather is yet to turn fully and the crowds have dissipated from the high season.
What is Italy like in September, you ask? The cities that were crowded and oppressively warm in the summer become pleasant enough to stroll around fluidly with a gelato in hand, the crowds that had swarmed to the coast to escape the heat have all but deserted the shores, and yet the sun's golden rays still kiss the countryside so you can bask in the warm light under a blue sky. It's the perfect time to visit Italy.
Best places to visit in Italy in September: Southern Italy
Explore the fishing villages around Bari
Bari is one of the best cities to visit in Italy in September for great day trips to picture-perfect areas. This province in Italy's heel is home to swathes of sun-soaked beaches, where small fishing villages and towns are perched on cliffs at the fringes of the Adriatic.
From Bari, with its labyrinthine old town and 11th-century basilica, there are plenty of magical port and hill towns to explore, as well as beaches to cool off on during September's warmer days. It's a perfect starting point to explore the best places to visit in Southern Italy.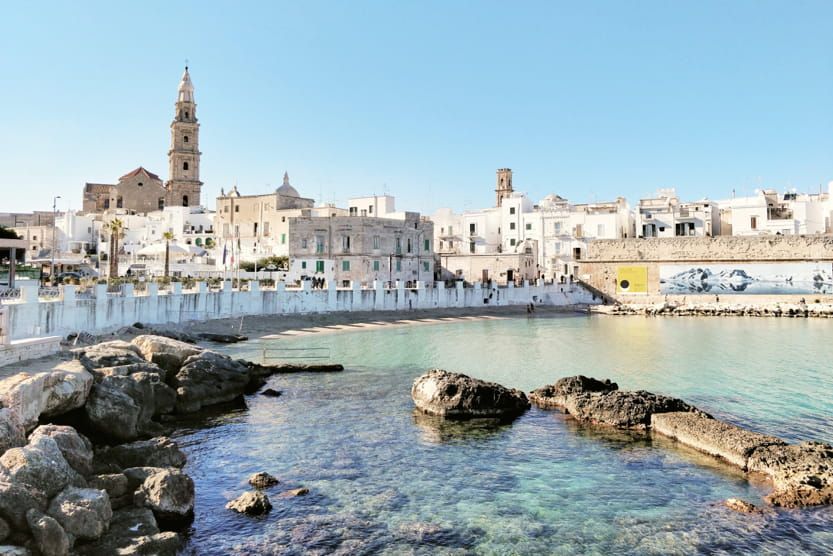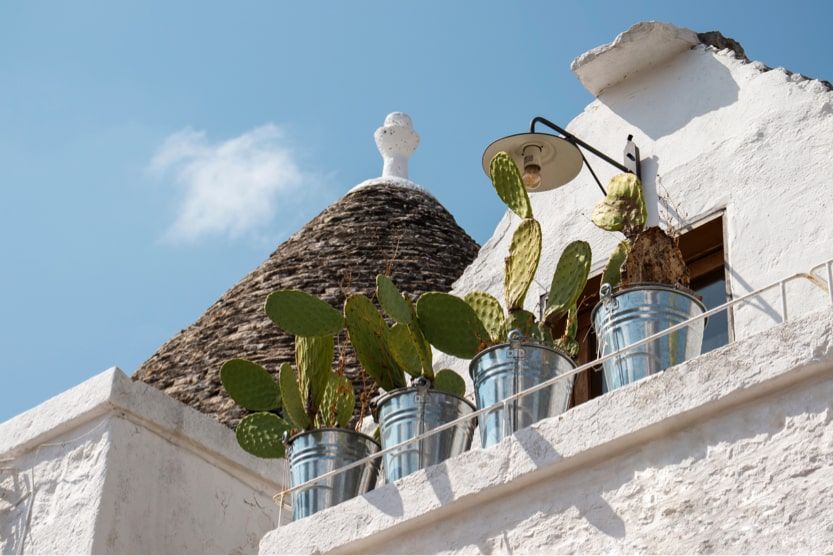 Polignano a Mare is one of the most picturesque towns. Its iconic beach, Lama Monachile, is cradled by the town and the protection afforded by the two cliffs crested with white-washed houses makes the water transparent. Here, the sea lazily lurches towards the Roman bridge at the top of the beach.
Another paradisaical, almost fairytale-like village lies further inland from the small port town of Monopoli. Alberobello's narrow cobbled streets are flanked by round buildings with conical roofs; their whitewashed facades resemble fallen ice creams.
You can also head north from Bari, towards Vieste, which is set in the Gargano National Park. The town is perched on a promontory, beneath which the emerald waters of the Adriatic entice you for a cooling dip. In the park, the limestone cliffs have eroded into doorways and windows that jut out from the flat surface of the sea.
Where to stay in Bari
Masseria delle Arti
What to know:
Masseria delle Arti, Bari, Puglia
Outdoor pool, fitness room, barbecue, air conditioning, prepared breakfast
14 guests
From €18,900 per week
Villa Tayana
What to know:
Villa Tayana, Bari, Puglia

Outdoor pool, private domain with nature and sea view, barbecue, air conditioning

10 guests

From €7,500 per week
Best places to visit in Italy in September: Central Italy
Discover the hill towns and villages near Perugia
Perugia, the capital of Umbria, is a historic city that seems to cascade down the hillside. The historical centre, which sits atop the conical hill, is enwrapped by imposing defensive walls.
There is plenty to do and see in Perugia, with mediaeval architecture exhibited by, and artworks in, Priori Palace. Aside from Perugia's picturesque setting and architecture, the city benefits from an outstanding culinary scene. Indeed, Umbria's fertile lands produce different gustatory delights with every season, from truffles to olive oil to wine. Head to the hilltop town of Montefalco to taste some of Umbria's most ambrosial wines.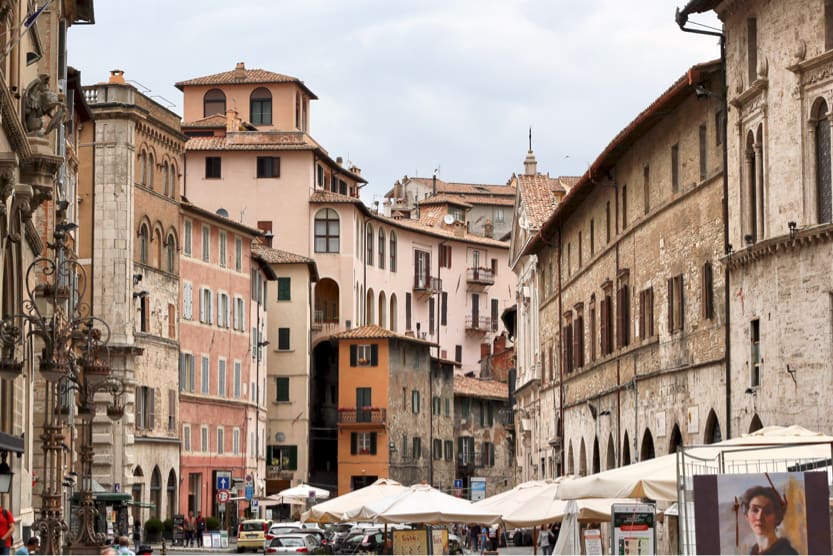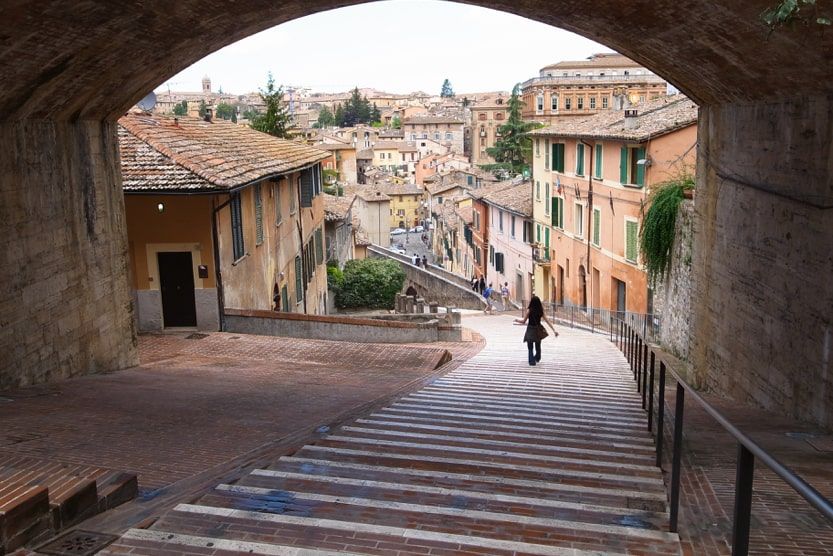 September is a great time to visit Perugia, as the dwindling crowds make meandering the streets easier and the last of the warm weather makes walks between villages and amongst the vines and day trips to other towns more pleasant. Take a trip to the famous hilltop town of Assisi, just a short drive away, to explore the birthplace of Saint Francis and the stunning 13th-century basilica. September is also a great time for agritourism in Italy.
Where to stay in Perugia
Villa Castella
What to know:
Villa Castella, Perugia, Umbria

Infinity pool, panoramic nature view, barbecue, air conditioning

8 guests

From €13,500 per week
Best places to visit in Italy in September: Northern Italy
Discover Florence: Food, wine, and history
Florence is known for its sheer natural beauty; a city bursting with sensory delights, whether it's the smell of Tuscany's renowned cuisine dancing down the street on a light breeze, or the sight of the imposing cathedral's roof burning brightly in the midday sun. In the city's famous galleries, you'll find prominent works from the middle ages to the modern period, including Michelangelo's David and Botticelli's Birth of Venus.
It should come as no surprise that Florence is one of our favourite places to visit in Northern Italy, and easily tops our list of the best cities to visit in Italy in September.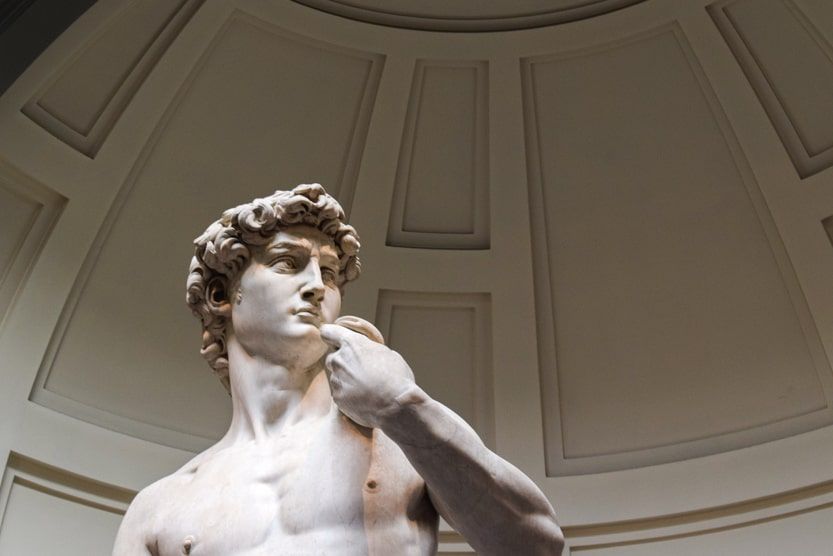 September's weather is conducive to a mesmeric break in Florence, with plenty of sunshine but fewer scorching days. Saunter the streets with a refreshing ice cream in hand before enjoying a Florentine special in the evening: a Negroni.
Dinner comes easily for all predilections in Florence: street food is bounteous and plenty of fine-dining restaurants can be found, either discretely tucked into quiet streets or commanding breathtaking views of the city. One of our favourite restaurants is Michelin-starred Borgo San Jacopo, from where you can admire the warmly lit Ponte Vecchio over the best of Tuscany's flavours.
Where to stay in Florence
Villa Marzuola
What to know:
Villa Marzuola, Florence, Tuscany
Outdoor pool, on a nature reserve with nature view, massage room, barbecue, air conditioning, prepared breakfast
12 guests
From €9,405 per week
Villa Sangiovese
What to know:
Villa Sangiovese, Siena, Tuscany
Outdoor pool, panoramic nature and mountain view, fitness room and paddle court, sauna, barbecue, air conditioning
19 guests
From €49,000 per week
Frequently asked questions: planning your holidays in Italy in September
Ready to visit Italy in September? With Le Collectionist, planning your holidays has never been easier! Simply choose one of our luxury homes in Italy to call your own during your stay, and let our concierge service take care of the rest. Booking transit, tours, and helping you plan the ideal holiday tailor-made to your wants and needs, we've got you covered.
So what are you waiting for? Which of the best places to visit in Italy in September will you set off to?