Skiing is one of the best holidays to break the monotony of everyday life. It is so vastly different, say, from working in an office. You are not behind a desk at the beck and call of your boss, but at the freeing whim of the natural world, completely surrendered to the beauty and power of a dramatic mountainous landscape.
The commute on a ski holiday, like working in the city, has lifts, but not the kind of dreary escalators that ferry you out of underground stations past repetitive advertising campaigns. Rather, they are lifts that sweep you, floating, above snow-laden treetops and cavernous gorgeous scored by trickling glacial streams. They transport you into the tranquil setting of natural splendour.
The thrill of skiing a sheer slope, or winding lazily between trees on a gradual blue run, will never be a victim to the post-lunch drowsiness you experience behind a desk. Time on the slopes and in the picturesque scenery of Alpine resorts serves as a welcome break.
However, short ski breaks can often seem unfeasible or challenging. The transfer from the airport appears a frustrating loss of valuable skiing time. But with Le Collectionist you are able to maximise your time on luxury ski holidays by letting us take care of the time-consuming elements of your luxury escapes. The following skiing destinations are also within a stone's throw of airports, allowing you to make the most of a deserved break for a long weekend of skiing.
Chamonix
Chamonix-Mont-Blanc is nestled beneath soaring peaks in the French Alps, a ski resort known for its awe-inspiring beauty and daunting landscape. Mont Blanc, the French Alps' highest peak, towers over the valley, looking down upon Chamonix, which feels minute by comparison. The mighty massifs of Aiguilles Rouges and Aiguille du Midi make up the vast natural amphitheatre that places Chamonix centre stage, offering spectacular views and formidable skiing terrain.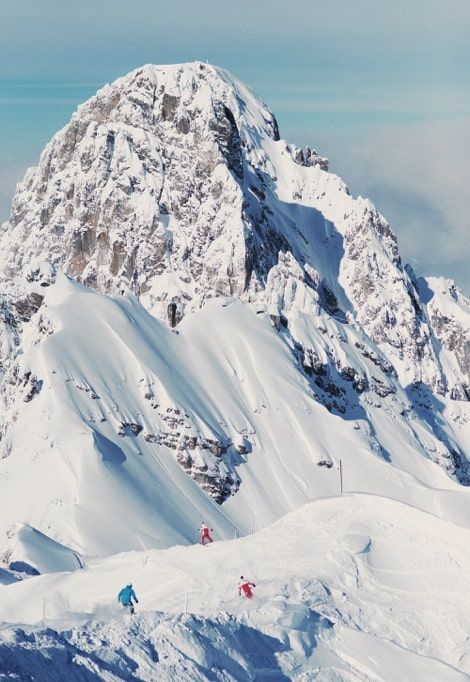 Chamonix is one of France's oldest ski resorts, home to the first-ever Winter Olympics in 1924. The resort is a sporty skier's paradise, where the off-piste and glacial terrain have made it the capital of extreme skiing. However, it is not all hardcore and there is still skiing for all abilities across the 115km of ski area. With Mont Blanc Unlimited lift passes you will have access to at least three top-class ski areas, including entry to Megève, Verbier and Courmayeur.
Transfer time
The transfer is relatively painless for Chamonix, as it is conveniently a one-hour drive (or 82km) from Geneva airport with easily organised transfer services. Speak to your holiday tailor at Le Collectionist to arrange these services.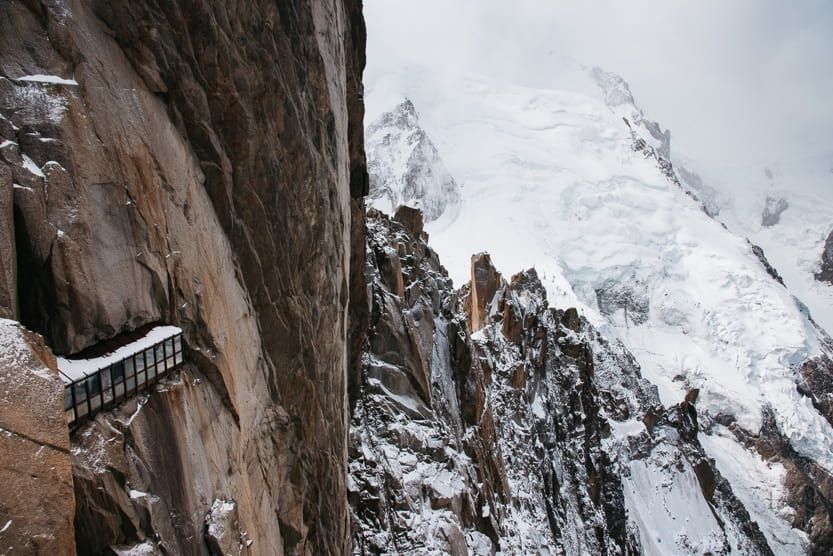 Where to stay to maximise your time
Because Chamonix is not a purpose-built resort and has not been designed to create the quickest route up to the pistes, it is not as straightforward finding the right place to stay as other resorts. Chamonix is an authentic mountain town made up of several smaller villages.
Some of the villages, such as Argentière, are pretty well connected to lifts and some excellent ski areas. Argentière is close to Les Grands Montets, the largest and most popular of the ski areas. It is an attractive village with a relaxed atmosphere further down the valley from Chamonix-Mont-Blanc.
Chalet Arvi is in Argentière and the ideal place to stay for a weekend of skiing. The chalet's chef will prepare all of your meals for you, meaning you can be out and about for as long as you wish without having to worry about returning to cook dinner or waking up earlier to get breakfast ticked off the list. The chalet has a helipad, making it the perfect destination if you hope to shave off even more time from the transfer.
Speak to the villa manager of this idyllic alpine log cabin to arrange any of the particulars that you hope to achieve to make your quick escape to the French Alps even more fruitful.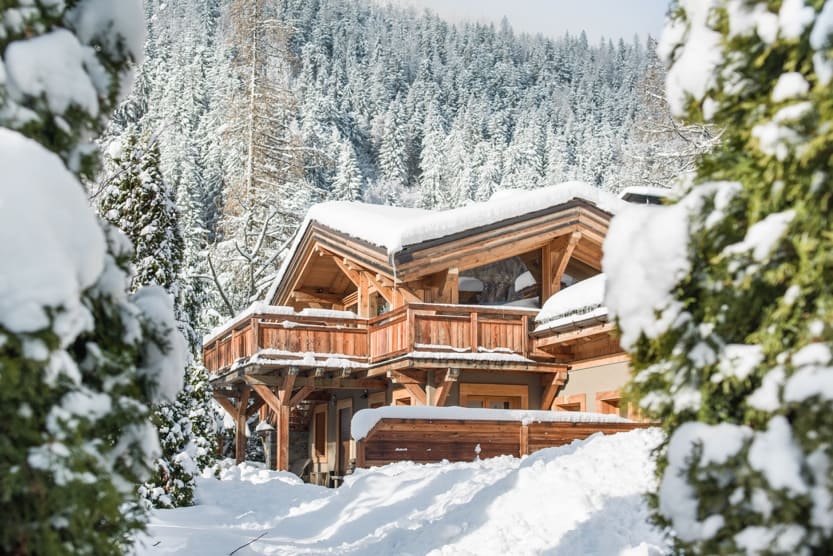 Megève
Megève is a veritable winter wonderland in the Haute-Savoie region. Refined and plush, yet authentically Alpine in its traditions and architecture. The cobbled streets are traffic-free and offer a serene snowy escape unlike many other places in the Alps. When the snow, full-bodied and heavy, falls gently around you, growing in brightness as each flake passes into the downcast light of the streetlamps, a winter stillness ensues. The town becomes a place of magic.
Megève boasts a rounded skiing experience. Much of the piste is at quite a low altitude, meaning it is sometimes vulnerable to thawing temperatures. However, the lower altitude provides cover in the form of treelined pistes - excellent protection in worse weather. The snowmaking and piste grooming also mean that the low altitude is rarely problematic. The ski area is vast and scattered over three mountains. The size and variety of the area will keep most beginners and intermediates entertained, with lots of easy cruising. The off piste is superb and will please most experts.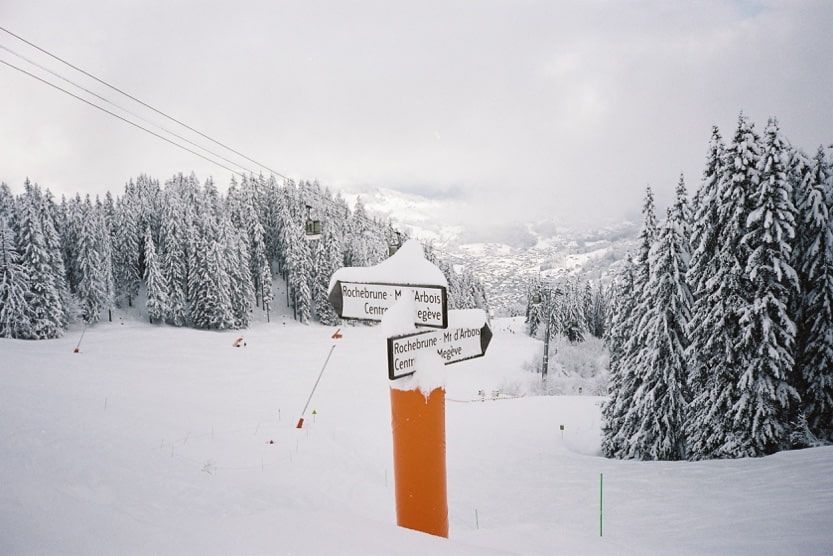 What gives this destination a rounded feel is the luxuriating culinary scene that graces Megève, with several Michelin-starred restaurants adding to the area's accolades.
Transfer time
Megève is not far from Chamonix, making it a similarly short transfer time from Geneva. It is just over one hour from Geneva airport by car, with efficient airport transfer services available. Chambéry and Grenoble airports are also within a two-hour drive.
Where to stay to maximise your time
Located just outside of the town, Chalet Béis has ski-in, ski-out access, which means that you can enjoy the range of skiing available in Megève right from your doorstep. A butler, a chef and a dedicated holiday tailor will ensure that everything runs seamlessly for you, leaving you to enjoy the area and the wonderful skiing available to you with vim.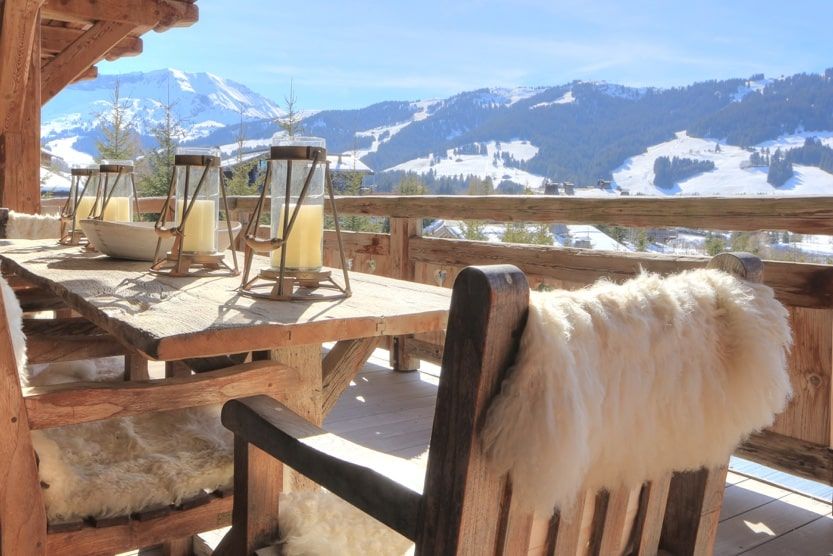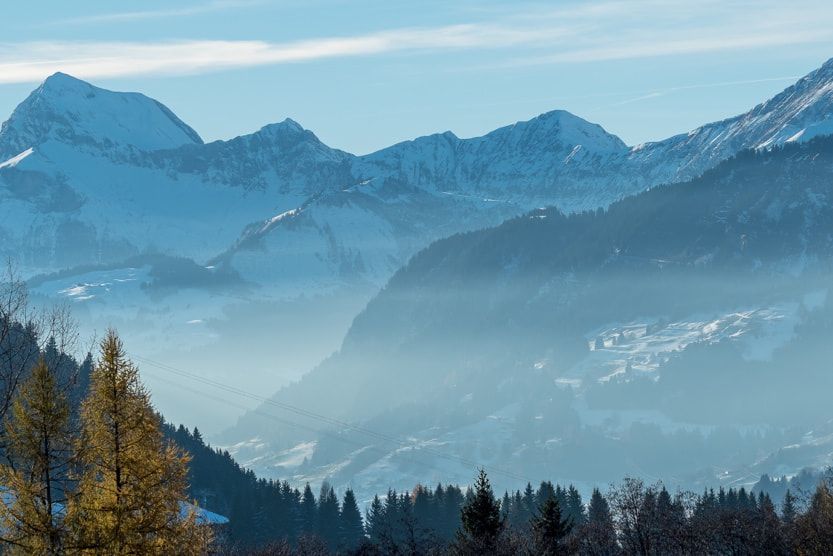 A car with a chauffeur is also included in the rental, giving you easy access to the town and its delectable gastronomic offerings. The chalet itself is an elegant embodiment of Alpine traditions: raw, exposed wood giving a cosy finish to the luxurious amenities that this amazing chalet flaunts, as well as breathtaking views of the proud peaks. The chalet includes indoor and outdoor swimming pools, a gym, sauna and steam room.
Verbier
Verbier is a destination with incredible skiing opportunities. It is a place to overindulge on exciting pistes and challenging off pistes during a short weekend getaway to this wondrous Swiss resort. Verbier is the freeride capital of the world and entices skiers of all skill levels. Situated in the heart of Les 4 Vallées, Switzerland's largest ski area, you will have access to around 412km of piste.
One will find outstanding back-country skiing as well as well-groomed pistes that provide for all skiing capabilities. The town itself has a number of charming restaurants, with the irresistible smells of Swiss cheese and warming aromas emanating from their kitchens. Verbier's vibrant nightlife will also keep the young and the young at heart amused in the evenings, with several places to frequent for a fun-filled après-ski jaunt.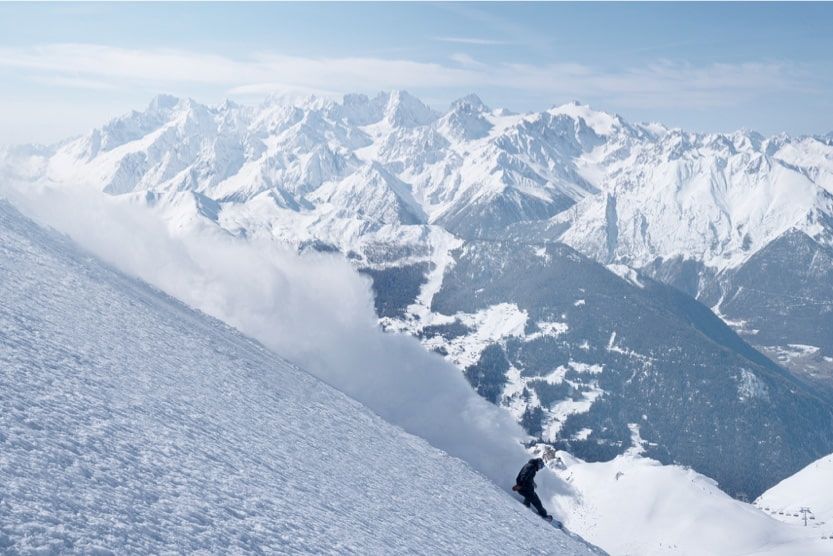 Transfer time
It is a short haul of less than one hour from Sion airport to Verbier and within two hours from Geneva airport.
Where to stay
One of the most notable features of our Verbier chalets is that many of them offer in-home ski and boot fitting, which is suitable for those looking to get onto the slopes as quickly as possible. The service can be arranged through your holiday tailor to ensure that you don't miss out on the short skiing time available over a weekend break.
Chalet Bella Coola boasts a luxuriating grandeur that could play the part of the perfect backdrop for a long weekend of skiing. Although, we would recommend a week-long trip to be able to make the most of this fantastic chalet and all of its amenities.
The warm embrace of this chalet provides a lovely ambience to return to, wearily, after a long day of skiing the freshly whitened, powdery terrain of the 4 Vallées. Recline into the weightlessness of the heated pool to rest your muscles while the chef prepares a nourishing meal for you and your family and friends. The chauffeur is on standby to whisk you away to a quiet, cosy Alpine restaurant, where you will dine beside flickering firelight.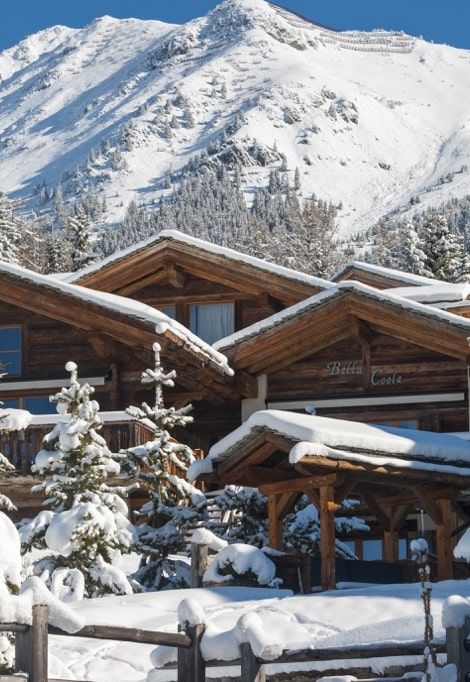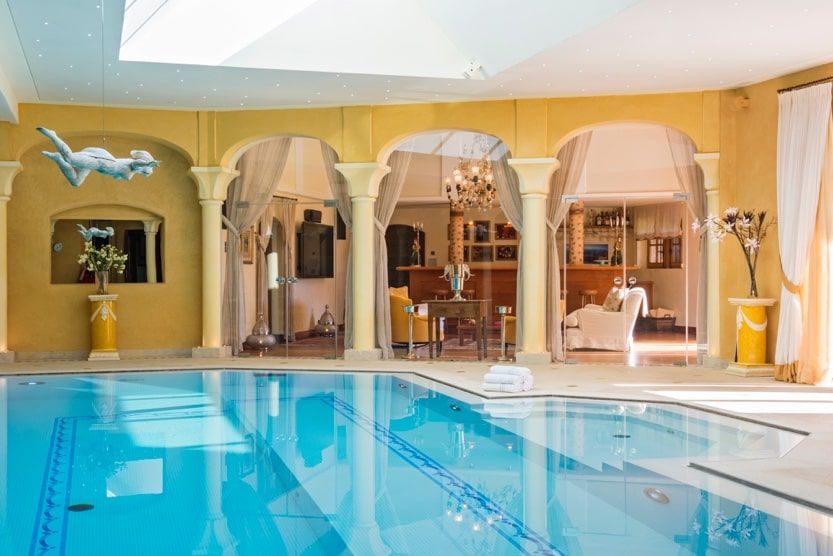 Explore our collection of luxury ski chalets for more inspiration for a weekend in winter's wonders. At Le Collectionist we pride ourselves in making experiences possible, to accommodate and cultivate memories for you and your loved ones.