Summer is the perfect time to take advantage of lovely weather and blossoming nature to experience the outdoors and explore new, unusual places. If you are looking for an off-the-beaten-path adventure, then consult this list of exciting places and activities in store at some of our best luxury holiday destinations, paired with a curated list of some of our favourite luxury villa rentals to make your stay even more special. Whether you want to lounge by the beach, venture into nature, or relax in the city, this list is sure to have something for everyone:
Marrakech
Barter at

a Traditional Market:

Souk Semmarine is a market located in the heart of Marrakech, Morocco. The market is known for its vibrant atmosphere and diverse selection of goods. Visitors can find anything from spices and herbs to handmade clothing and jewellery. The market is divided into two main sections – the covered souk and the open-air souk. The covered souk is the more traditional of the two and is where most of the bargaining takes place, while the open-air souk is a more modern section of the market and is where many of the tourist-friendly shops are located. Whether you're looking to bargain for a good deal or simply soak up the atmosphere, Souk Semmarine is a must-visit when in Marrakech.

Where to Stay:
Riad Azca
Riad Azca is a beautiful example of traditional Moroccan architecture and design. The house is centred around a beautiful interior courtyard, and filled with vibrant decor that reflects the culture of Marrakech. Have a traditional tea service in the afternoon, then relax in the authentic Hammam!



Corfu
Live like a Literary Character:
The White House in Corfu is a hidden gem on the island. The lovely white building with its blue shutters and balconies overlooking the Ionian Sea is a must-see for any visitor. Lawrence Durrell, a well-known British author, lived there with his wife and often hosted literary giants such as Henry Miller. The Durrell family left their mark on the island in the 1930s with a beloved series of memoirs, My Family and Other Animals, about pre-war Corfu which would be adapted into the hit television show "The Durrells in Corfu". Today, it is a picturesque restaurant and inn, worthy of a visit for any fans of the Durrells or Corfu's history.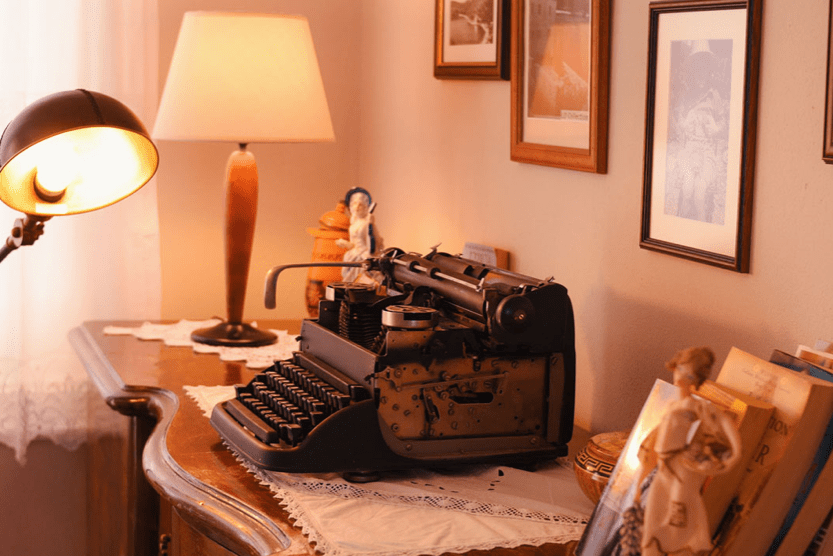 Have a Romantic Swim:
Canal d'Amour is a stunning beach on the north coast of Corfu. Its name translates to "tunnel of love," and it's said that any couple that swims in its waters will be married soon! It is a popular spot for couples and honeymooners due to its natural beauty and intimate atmosphere. The beach is surrounded by high cliffs and accessible by a small path. The water is crystal clear, with plenty of sun loungers and parasols for those who want to relax and soak up the sun.
Where to Stay: Villa Maud


Villa Maud is a stunningly designed haven overlooking the gorgeous sea just outside. Have lunch under the spacious pergola while enjoying the view, and soak in the outdoor jacuzzi to unwind after a day of adventuring!
Comporta
Canter Along the Beach:
Horseback riding is a great way to enjoy the outdoors and bond with nature. There are many different styles of riding, and it can be a great form of therapeutic exercise. Whether you're a beginner or a seasoned rider, horseback riding in Comporta is an experience you won't want to miss. The area is home to many different types of horses, from Andalusian to Lusitano, and each has its own unique personality. In addition, the scenery of the region is breathtaking, with rolling hills, beautiful beaches, and stunning sunsets. Be sure to discover the dunes of Comporta on horseback for a truly unforgettable experience.
Where to Stay:
Villa Azulejo
Hidden behind tall reeds and cacti, Villa Azulejo is a gorgeously restored Fisherman's house that embodies the beauty and authenticity of Comporta. Be sure to take the Villa bicycles out to explore the surrounding nature reserve!
Cape Town
Sunbathe with Penguins:
Boulders Beach is located in Table Mountain National Park, about an hour's drive from the city centre. The beach is beautiful, with clear water and plenty of rocks to sunbathe on. But the real star of the show is the penguin colony of African penguins which make their home among the massive granite boulders that give the beach its name. These cute little birds are very used to people and will often waddle right up to you in search of a snack!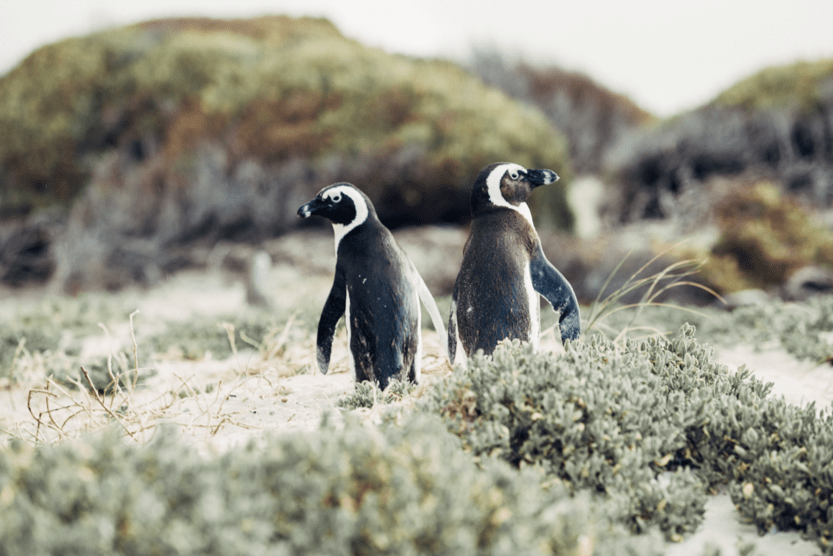 Release Your Inner Adventurer:
If you want to get away from it all and experience some of the best that South Africa has to offer, then a safari at Aquila Private Game Reserve is a must. This enormous reserve is home to an abundance of wildlife including the Big Five – lions, leopards, elephants, rhinos and buffalos. It's also one of the best places in the country to see cheetahs in the wild! During your safari, you'll have the opportunity to go on drives, bush walks and horseback tours to see the exotic wildlife that inhabits this gorgeous region. Whether you're a wildlife enthusiast or simply looking to try something new, a safari is the perfect activity for a perfect summer holiday.
Where to Stay:
Villa Yonder
Perched in the hills overlooking the city, Villa Yonder is a beautiful and contemporary refuge. Admire the collection of modern art and take advantage of the in-house chef to taste a delicious local meal!
Syracuse
Live like the Ancient Greeks:
Syracuse, Italy is a charming city located on the Ionian coast of Sicily. The city is rich in history and culture, and its people are warm and friendly, making it a great place to visit if you are looking for a scenic and interesting holiday. The city was founded by the Greeks nearly 2,700 years ago, and it quickly became an important centre of trade and culture. The Greeks built many temples and public buildings in Syracuse, and the city became known as a place of learning where philosophers and scientists such as Archimedes lived and worked. If you want to experience a taste of what life was like in ancient Syracuse, take a tour of the Temple of Athena, where you will find many fascinating and well-preserved artefacts and examples of classic Greek architecture.
Where to Stay:
Villa Sirena
Nestled on a sea cliff, Villa Sirena is a bright and breezy oasis. Take advantage of its unique outdoor pool and gardens, but don't miss the private rock beach at the foot of the cliff for a truly unique experience!
Ibiza
Spread Your Wings with Flamingos:
Ses Salines Natural Park is one of the most important protected areas in Ibiza. The park is home to a wide variety of plant and animal species, including several endangered species. The park was created in order to protect the area's natural beauty and biodiversity, and offers a variety of activities such as hiking, biking and bird watching! The park is an important stopover for migrating birds and is home to a variety of bird species, as well as other fascinating creatures like iguanas! Its shores are also home to the last remaining colony of flamingos on the island. If you are looking for a rare experience in Ibiza, be sure to see these beautiful, pink birds in their natural habitat! Don't forget to check out more off-the-beaten-track things to do in Ibiza (to be published soon)!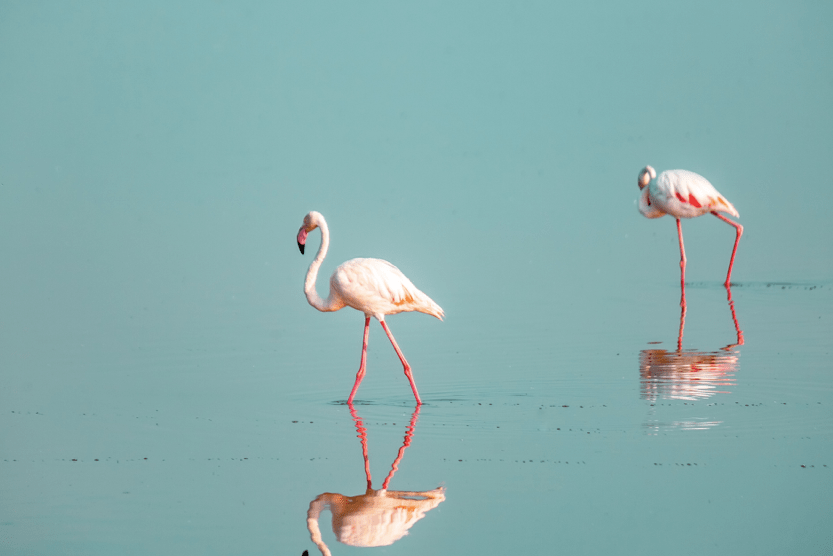 Where to Stay:

Villa Beatrice



It would be hard to find a property that could rival the outdoor space and stellar views that Villa Beatrice has to offer. Lounge in the pool and soak up the natural beauty that surrounds the home, and have a family dinner in the outdoor dining area to watch the sunset over the rolling hills in the distance.
At Le Collectionist, we are always looking for new ways to travel and experience everything life has to offer, and we know you are too! That is why we strive to curate unique experiences that reflect your individualism, and we hope this off-the-beaten-path list of the best holiday destinations in the world has inspired you to plan your next adventure! To make sure your stay is perfectly tailored to your preferences, check out our collection of luxury villa rentals and choose your dream holiday home!