The Alps are a stone's throw away, which is fortunate, because there really is no getaway like a spontaneous skiing trip with friends or family. Europe is home to some of the world's best skiing. Luxury resorts beckon visitors in the winter months, radiating a jolly atmosphere in snowy utopia.
Escaping the rush of work and city life is sometimes a necessity. It can be hugely refreshing to give in to the overwhelming urge to have a change of air, to relax and immerse yourself in a different routine and way of life, even for a few days. The mountain air, the pace of life in a ski resort and the exercise taken whilst skiing will serve as a panacea for your woes, leaving you revitalised and ready to face the challenges of everyday life.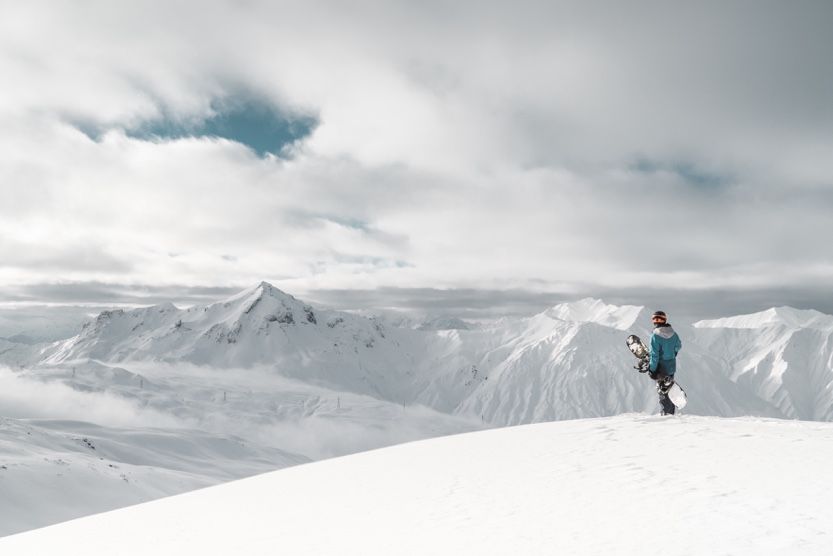 With Le Collectionist it is incredibly easy to arrange last minute luxury ski holidays. We offer a vast range of luxurious chalets in some of the most picturesque destinations in the impressive mountain range. This article will give you some great ideas to springboard your next spur-of-the-moment luxury escapes to a winter wonder in the Alps.
Swiss Bliss
Verbier
Verbier is the freeride capital of the world, and with good reason. Each year the Freeride World Tour finals take place on the infamous Bec De Rosses mountain, a broad and formidable peak that gazes down on the Swiss Canton of Valais. Verbier lies in the 4 Vallées ski area, which is Switzerland's largest ski area flaunting an impressive 410km of pistes. Beyond excellent pistes, which cater for all levels of adeptness, Verbier has access to some of the best back country skiing in the Alps.
Take the renowned red run that drops down towards James Blunt's Attelas chairlift. The town has a quirky tradition of giving lifts famous "godparents", with Diana Ross also having a lift in her name. After a long morning of skiing, you can also dip into La Vache for lunch - a restaurant owned by James Blunt and former England rugby star Lawrence Dallaglio. For beginners there are a number of wonderfully windy blue runs, as well as a lengthy in-town nursery slope.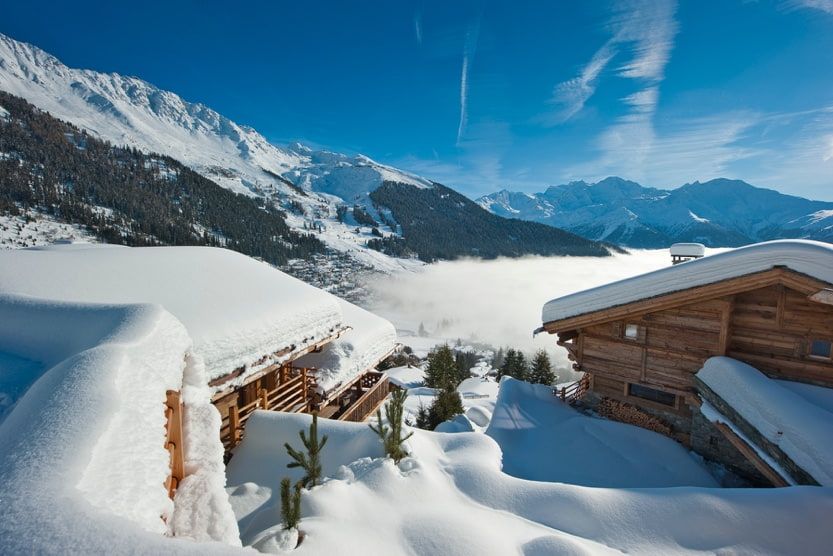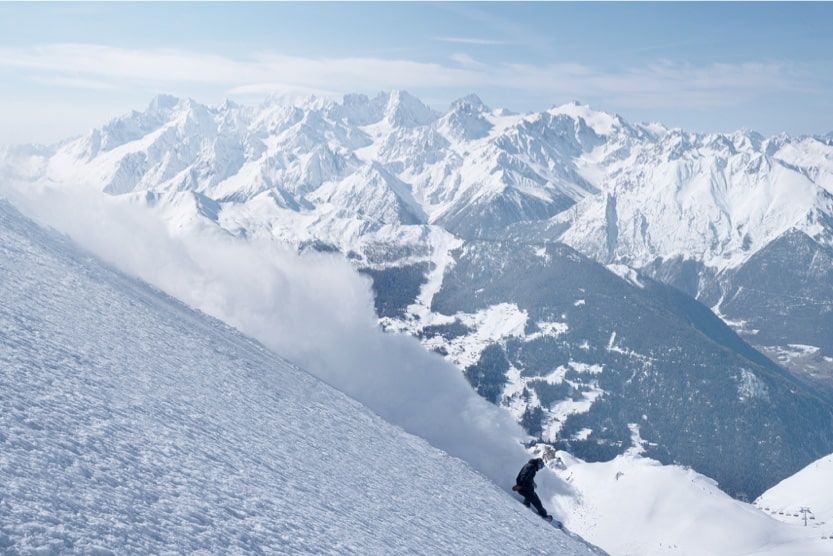 There are delightfully quaint Swiss restaurants and bars such as Fer a Cheval and Aux Croquignoles and the atmosphere on the terrace of Pub Mont Fort will make you feel like a seasonnaire, particularly during après-ski. The other top après-ski bars are the ski in, ski out 1936 Bar and Le Rouge, where a live DJ often plays funky house and disco music over a terrace that receives the last drop of Bagnes sunlight.
Le Collectionist has a number of great chalets in Verbier to make this destination one of the last minute luxury holidays to remember. Indulge your desires for a luxury lifestyle by staying in Chalet Diana. The heated pool and the sumptuous sauna will warm you up before reclining into an evening film with your family in the home cinema whilst the chef prepares dinner.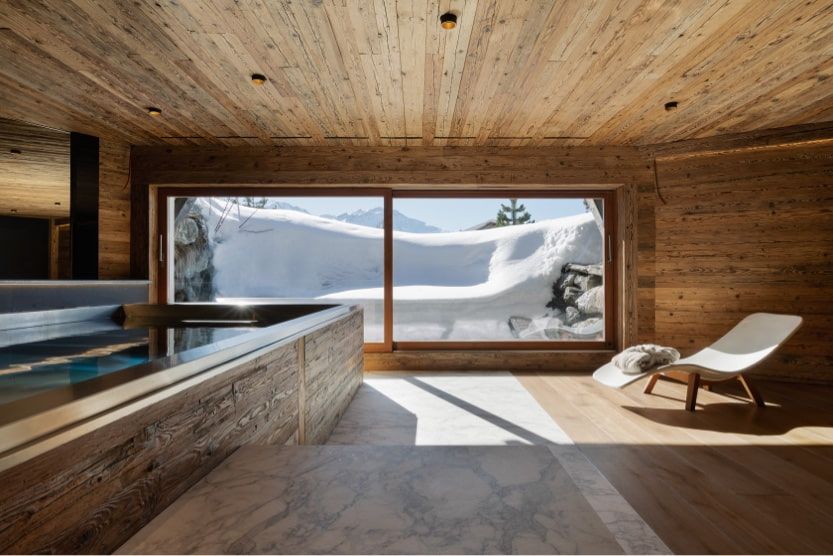 Or cosy up in the warming, wooden embrace of Chalet Mulino nearer the town centre, where your holiday tailor will arrange all of your stay's affairs.
Wherever you choose to stay in Verbier, Le Collectionist will ensure that everything satisfies your needs and enable you to create memories with your loved ones in seamless harmony.
Zermatt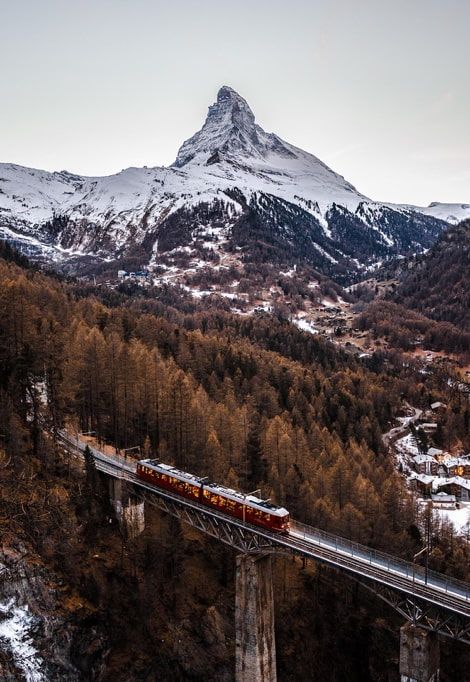 Zermatt is one of Europe's, and probably the world's, finest ski destinations - a prime candidate for a last minute skiing holiday. The quality of skiing rarely falters in the peak of the season and the setting in which this skiing takes place is second to none. The mountain which Zermatt is proudly located at the foot of is so picturesque that it is the "face" of the Swiss chocolate brand Toblerone. The iconic Matterhorn sits proud and triangular well above the horizon, occasionally accompanied by wispy clouds lingering to catch the blaze of colours cast by the sinking sun.
The town itself is the quintessence of Alpine tranquility: wooden chalets lining peaceful streets, every edge softened by layers of snow. The town is a car-free zone, adding to the serenity of this quaint Swiss beauty. It is a setting befitting of a perfect holiday. The Swiss Alps are both plush and down to earth. There is something inescapably pure about the pretty village and jagged peaks, which stand tall above the valley floor.
Cervinia, Italy, is accessible by both lift and piste, which gives the combined area a total of 360km of pistes. The lift system is smooth and, coupled with the expanse of off-piste skiing available, makes for a remarkable skiing experience. Matterhorn glacier is the highest cable car-serviced station in Europe, and with a number of other high-altitude stations Zermatt has some strongly snow-sure slopes. The ski area has something for all skill levels, although runs for beginners are somewhat spaced out. Cervinia is an intermediate skier's paradise.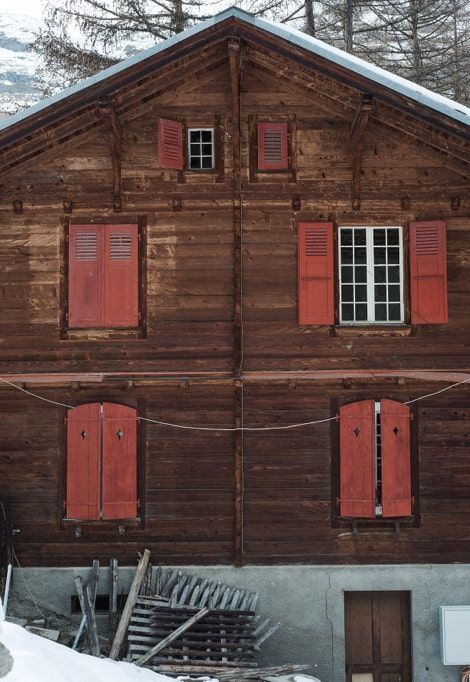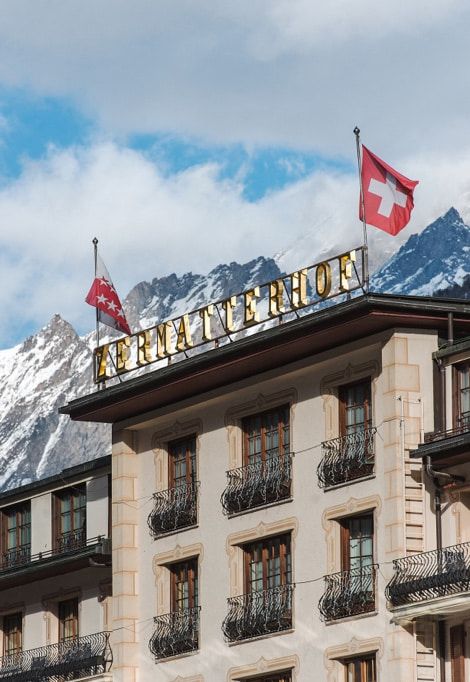 Luxury ski holidays are not complete without the opportunity to eat exquisite cuisine. And Zermatt does not disappoint in this regard. The Omnia, a Michelin-starred restaurant in town with Chef Hauke Pohl at the helm, has a superb menu of Alpine produce crafted with seasonal ingredients to make laudable contemporary dishes.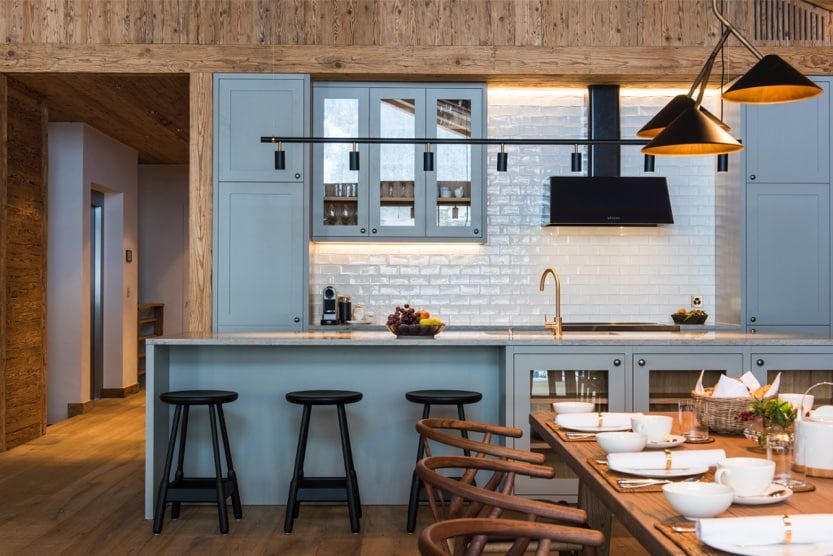 Hand over the reins to Le Collectionist to help craft your flawless last minute luxury break to Zermatt. With its open plan living area, Chalet Mckinley is the best place to share moments with your family and friends in the warm ambience of an Apline skiing chalet.
Freedom in the French Alps
Megève
Megève was dreamed up in the 1920s by the Rothschilds as the French response to St. Moritz. It remains one of the most plush and prominent of Europe's ski resorts. However, this resort retains a quaintness and gentle beauty beyond its luxuriating reputation and façade. In the winter its cobbled streets are lined with gently glowing restaurants and shops.
The streets, which are traffic-free, are a snapshot at any given moment of a blissful winter wonderland: couples walking arm in arm, wrapped warmly in trendy winter jackets; children frolicking in the snow, parents ambling steadily behind. Over the Christmas period, the streets brighten with fairy lights and the centre of the town hosts a towering spectacle - the Swarovski Christmas tree.
The skiing in Megève provides an expansive playground, which is ideal for intermediates. The pistes are manicured to a fine degree and the setting is excellent, providing pleasing views whilst skiing immaculate slopes. With fresh snow, the off piste can be spectacular, as the rougher parts are often far quieter than a lot of other ski resorts. Slalom through fresh white powder, casting the first lines through the mountain side, as the new day sheds light on the newly softened landscape.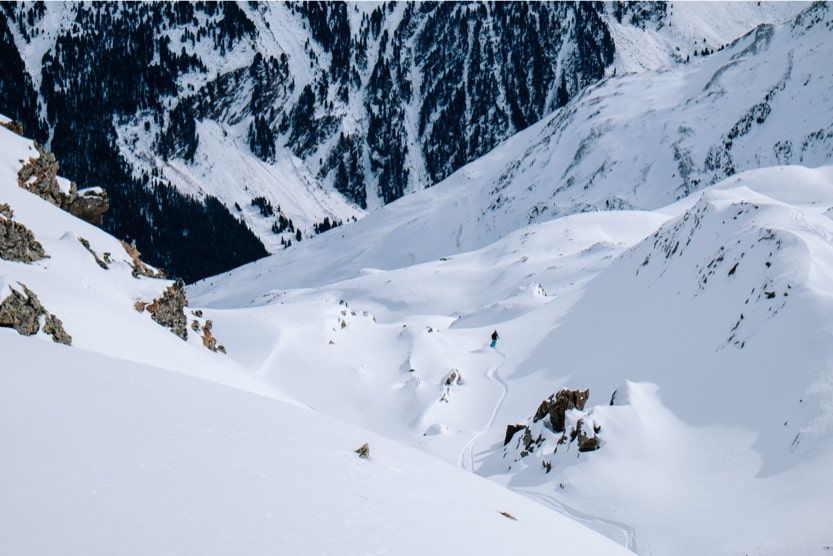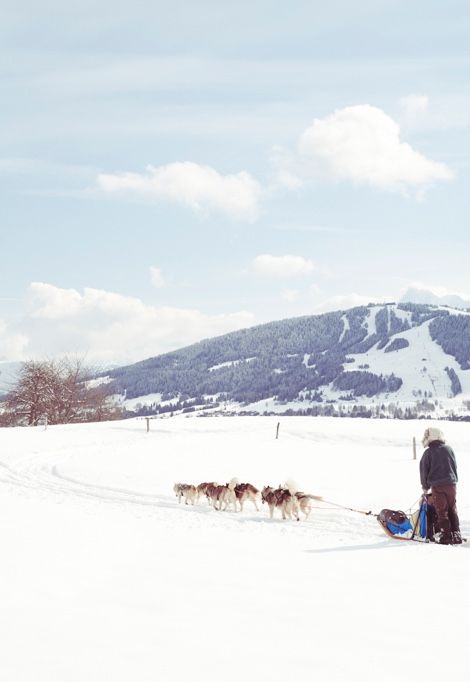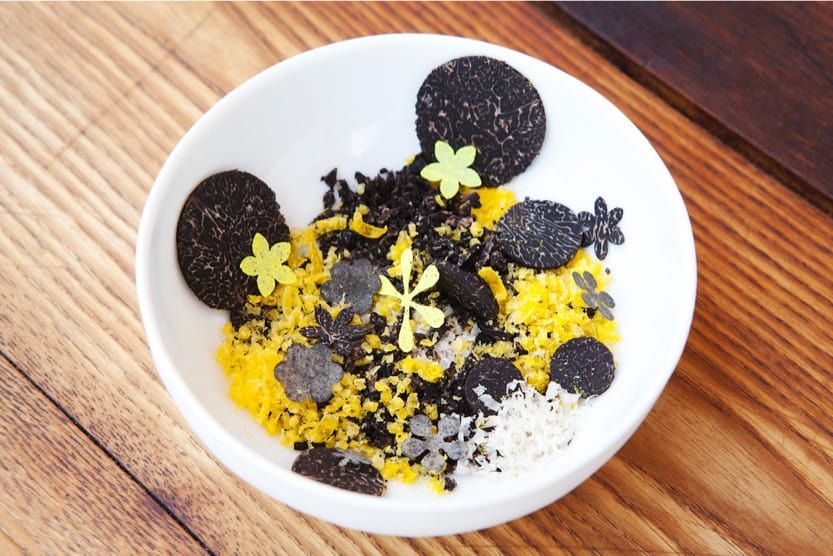 Megève is renowned for its various and delectable gastronomy. The resort has everything, from mountain restaurants with vistas of Mont Blanc where you can grab a quick bite, to the three Michelin-starred Flocons de Sel in the town.
Megève's proximity to Geneva airport makes it a fantastic option to duck away for a last minute luxury ski holiday. Late family ski holidays, or just a trip with friends, can be a lovely way to reset, and we think Megève is one of the ultimate destinations for this. Check out the 9-bedroom Chalet Infinite, where your family and friends can splash around in the pool after a day's skiing, or dip into the arcade when inclement weather shepherds you away from the slopes. Explore our eclectic collection of amazing luxury Megève chalets for rent to host your luxury escape.
Méribel
The Three Valleys is the largest ski area in the world. Mèribel is the heart of this ski area. With lift passes giving you access to Val Thorens, Courchevel and Le Tania, the skiing at Méribel is extensive and unrivalled, gifting brilliant conditions for all skill levels. There are also two snow parks, for the tricksters and daredevils out there. There is access to over 600km of pistes with 200 lifts.
Aside from the excellent skiing, Méribel has a charming elegance. The main village has fortunately evaded the newer architecture that so many resorts see today. Strict guidelines have meant that Méribel has an authentic Alpine ambience, where wooden chalets nestle between lightly snow-dusted pines. Despite its peaceful aura, Méribel is still lively and fun. Its après-ski scene will see booted revellers cheerily dancing into the night.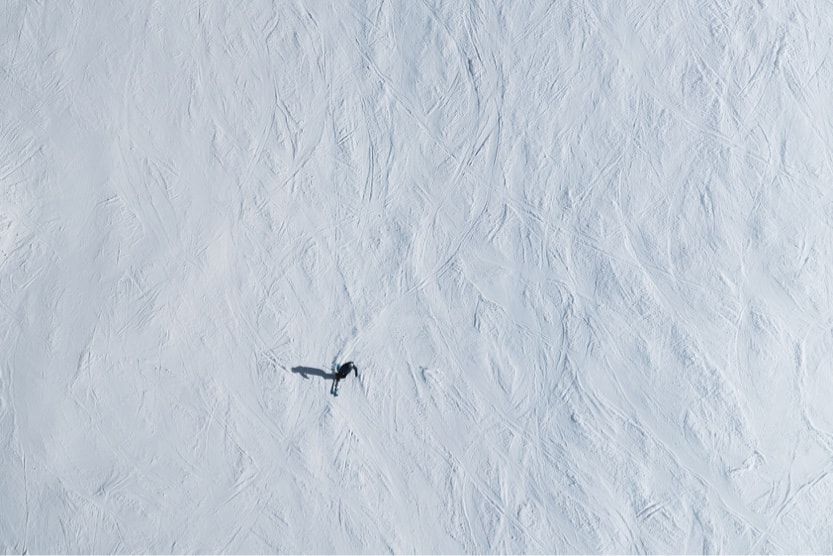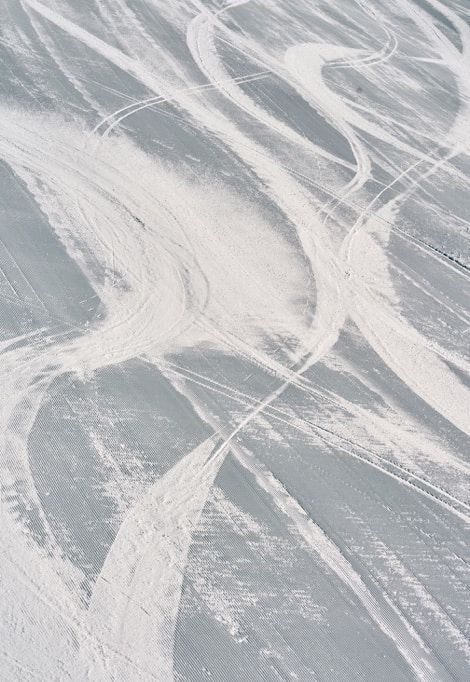 Although most holidaymakers in Méribel will be staying in catered chalet accommodation, there is still a culinary scene to rival any other resort. Refuge from the night's snowfall can be found in cosy corners of warm restaurants, or hot drinks can warm chilled hands before returning, ski clad, to gliding down snowy slopes. Indulge on Savoyard decadence at Le Grand Coeur, or opt for a cheap and cheerful Italian at Pizzeria L'Igloo.
Spend your spontaneous getaway at the sleek and modern Chalet Altius. If you don't feel like braving the cold on the slopes, why not settle in for an afternoon in the home theatre? Or, if après celebrations turned out to be too irresistible, simply detoxify in the sauna.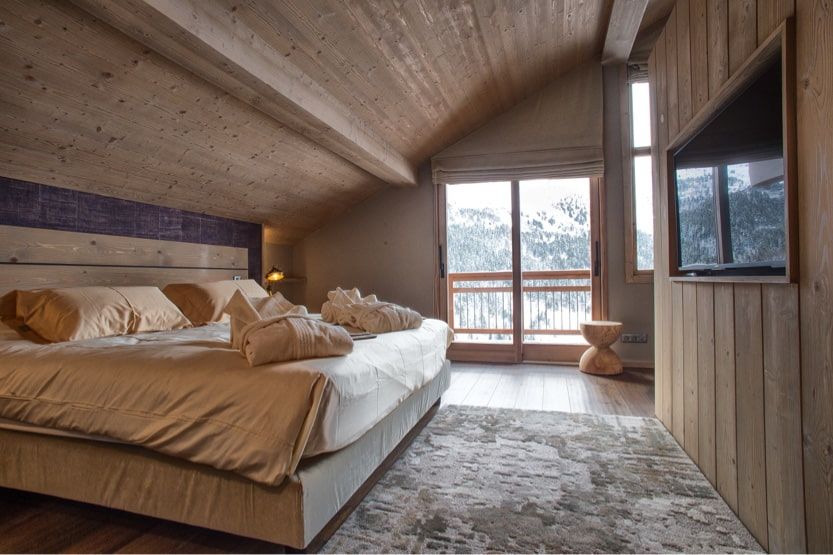 At Le Collectionist we specialise in the art of luxury, by providing exceptional services so you can immerse in memorable experiences. Explore our collection of luxury ski chalets to launch your last minute getaway.