By January, the novelty of spending colder days snuggled by the fire with the heating full blast, wrapped in blankets with your thickest socks on has worn off. The winter months have a tendency to overstay their welcome. What begins as a guilt-free excuse to stay indoors and do nothing becomes an exhausting yearning for some sun.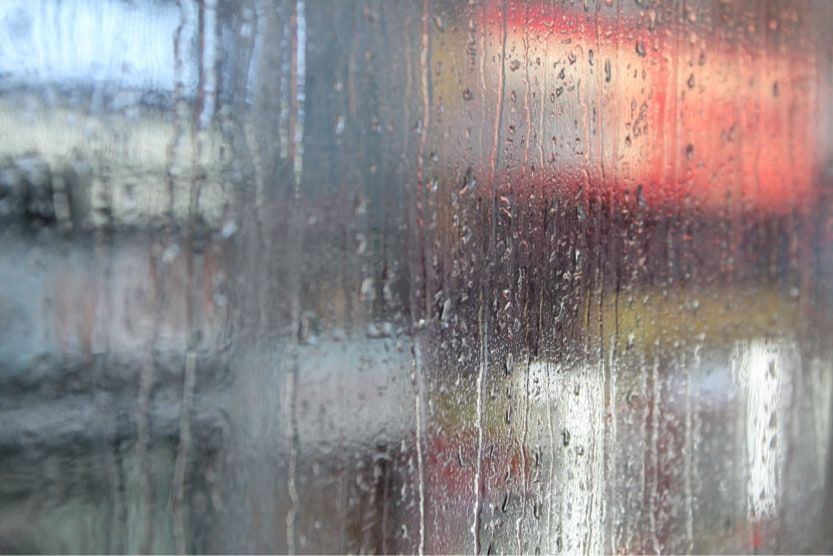 January is a great time of the year to seek some winter sun. After the rush of the festive season, it can leave you feeling rather deflated, like the only thing to look forward to is gradually lengthening days and warmer temperatures. Instead of increasing your burden by setting (unfailingly ambitious) New Year's resolutions to exercise more and drink less, why not instead look to make January an enjoyable time?
Finding a hot destination for your luxury holidays in Europe during the winter can prove quite challenging. However, looking for a destination that is relatively hot in January compared to the UK's winter is a far simpler task: there are some magical and warm European countries in January awaiting exploration. Think brighter and warmer days, more hours of sunlight, and an entirely new area in which to enjoy these small delights. The south of Europe in winter is a positively magnificent change of scenery from the now-dreary days of being cooped up inside hibernating in front of the Strictly Come Dancing archives.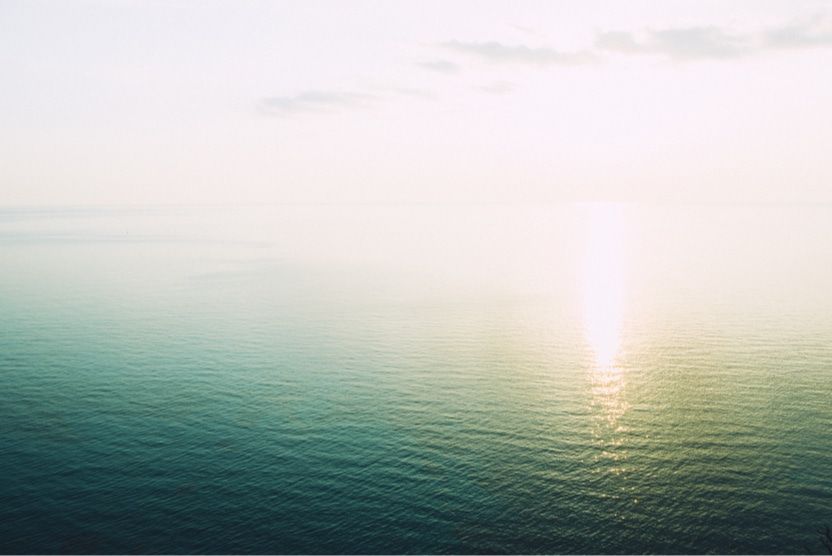 These luxury holiday destinations will satiate your sun-seeking zeal. Explore Le Collectionist for other wonderfully warm destinations outside of Europe, such as Morocco and the Caribbean.
Ibiza
Ibiza is known for its summer scene of lazy days on bright beaches and bopping along to tropical beats in illustrious night and beach clubs. But it is also known for being immensely busy in the summer months, and, besides, Ibiza holidays are capable of being far more than such repetitive pursuits. In winter, the pace of life is much slower, but the weather remains more pleasant than on other parts of continental Europe.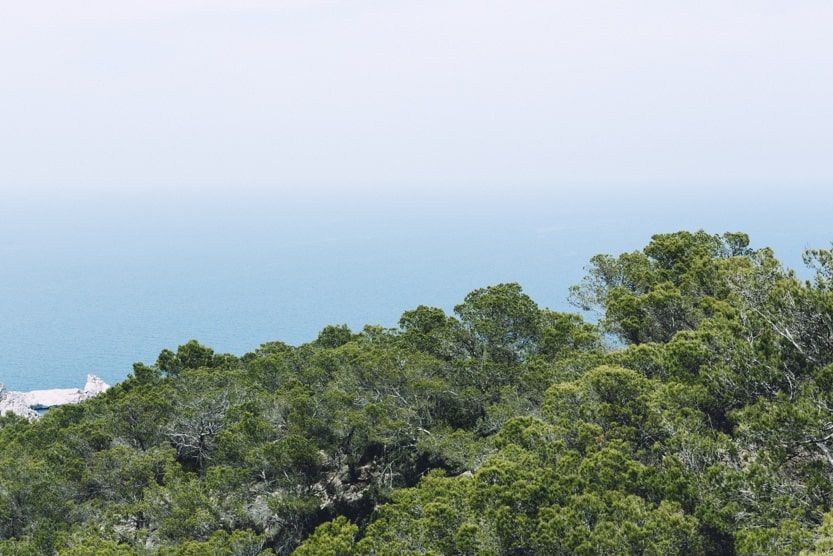 January is a great time to explore more of the island: its cooler temperatures mean that its varying and lush interior is more accessible than it would be in the summer's scourging heat. The beaches, every bit as beautiful in cooler weather, benefit from being peaceful and empty in January. Make the most of the free space: meander the old town's labyrinthine and quaint streets; walk along serene beaches; hike the rugged terrain to amazing places like Cala d'Albarca.
Where to stay
Take the opportunity to immerse in the wild beauty on your luxury holidays to Spain by staying in Villa Blue. The villa flaunts a borderless horizon over the Mediterranean and Ibiza's coastal mountains. The gardens are verdant and flourishing, bursting with pines and cypresses. On cooler days, the villa has an indoor jacuzzi and heated floors. But on warmer days, when the weather is at a comfortable 17°C, embark on a trip to discover more of this beautiful island.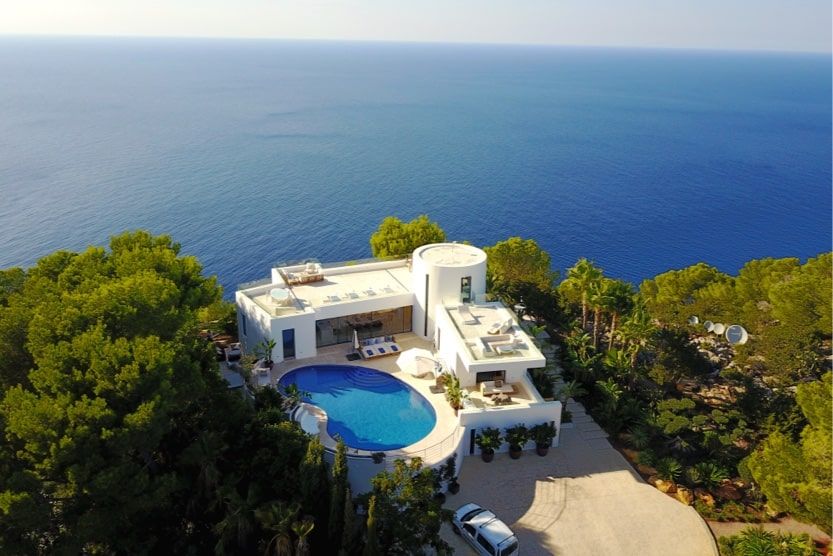 Algarve
Algarve, in Portugal's south, is a seemingly evergreen piece of paradise (largely thanks to its sprawling golf courses!) with a dramatic and rocky Atlantic Ocean coastline. Similar to Ibiza, the Algarve is a tourist hotspot during summer's swelter. It is a popular destination for golf, sunny days on golden beaches, and its luxuriating lifestyle. While January is the coldest month, it is still tropical in comparison to Northern Europe: winter temperatures reach a mild 16°C. On top of that, there is typically only nine rainy days in January, so the chances of clear skies are high.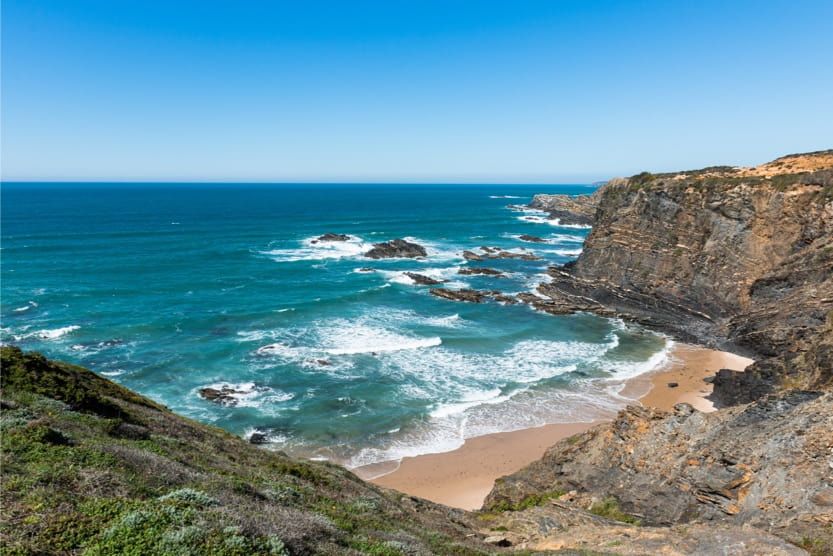 On luxury Portugal holidays to Alrgarve in the summer, you will likely witness heaving golf courses, buzzing restaurants, and beaches teeming with holidaymakers. January will see more space on golf courses, with green fees likely to be lower than the extortionate prices of the summer: enjoy a round without the constant pressures of congested tee times. On cooler days, if the sun has dipped behind cloud cover and a beach walk is off the cards, duck into a local restaurant and warm yourself on a caldierada de peixe (a Portuguese fish stew).
Where to stay
The relative quietude and cooler weather gives you the opportunity to saunter the streets of towns and cities without unpleasant crowds and high temperatures. Staying in Villa Santina in downtown Olhão will give you the opportunity to wander around its seasonal bazaars and visit Faro, which is a stone's throw away. Beyond that, the villa is plush and zen: it has a meditation room, a massage room, a rooftop swimming pool, and a quiet leafy courtyard.
Sicily
What's the weather in Sicily like right now, I hear you ask? An easy 18°C with clear skies, I say. While this is a pretty sizzling day for Sicily in January, it goes to show how good the weather can get on this amazing Mediterranean island, even in the winter! Sicily is known not only for its beautiful coastline, but also for its food, history, and culture, which makes it a fascinating place to visit all year round - the weather is just an added bonus. While you can still lap up the vitamin D dosage, it also offers opportunities aplenty for cultural and historical discovery when inclement weather demands it. It is one of our out-and-out favourite destinations for luxury Italy holidays.
Tour Taormina's ancient Greek amphitheatre and wend your way through the lacing streets and lively piazzas of the town. You can even ski the slopes of Sicily's formidable Mount Etna, with easy access from the cable cars. The evenings can be chilly, which is the perfect time to dine in a snug local restaurant on traditional pastas and delicious Italian wines. The architecture and culture of the island is oftentimes awe-inspiring.
Where to stay
Villa Aranciata is a place of tranquil solitude situated amongst organic orange groves. This villa has a certain bucolic charm: outdoor activities reign supreme and the surrounding gardens and fields blossom in a palette of greens, the source of birdsong that whistles on the breeze from rustling leaves. Spend the afternoon playing tennis in the warming winter sun, or play a round of golf at the nearby club. It is incredibly easy to embark on a number of excellent day trips, with Taormina, Mount Etna and countless other attractions within driving distance. This villa is the perfect home for your luxury Sicily holidays in January.
Mykonos
Once the summer crowds have dissipated and the island returns to its languid ways, it becomes ever more apparent how amiable, forthcoming and wholesome the Greek people are. The pretences of touristy gimmicks are no longer necessary, and what you are left with is an air of welcome that gives you a deeper insight into life on this beautiful island. If you don't really care about all that cultural immersion stuffs, it's also one of the hottest areas in Europe during the winter.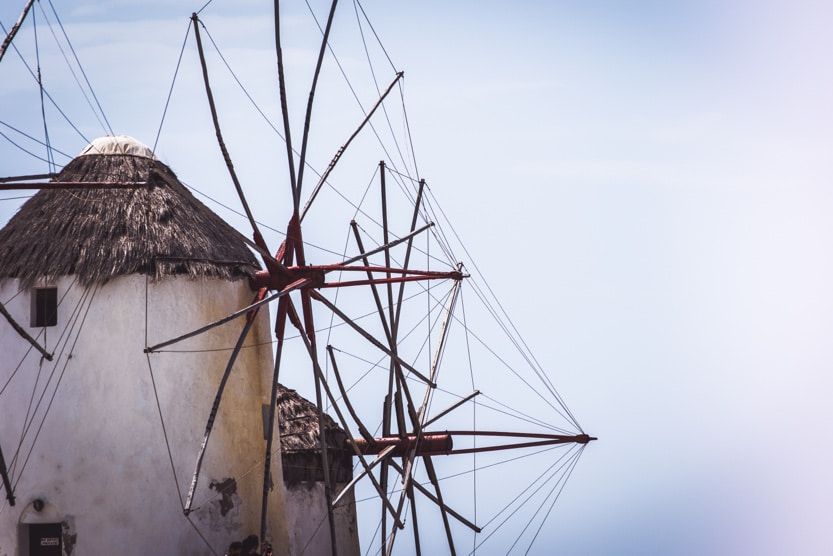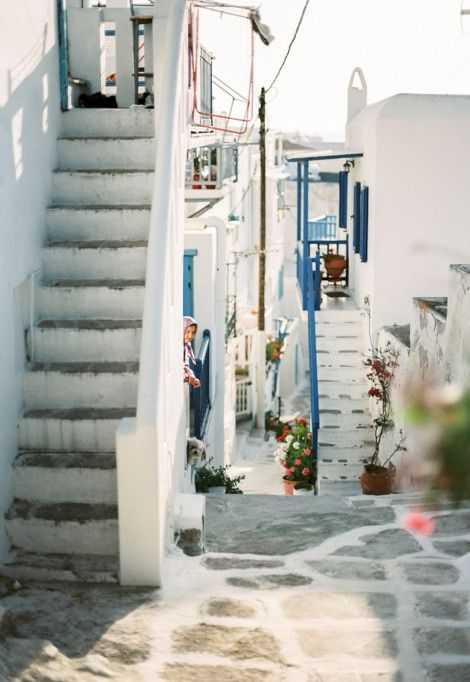 While luxury holidays to Mykonos in the summer are characterised largely by an atmosphere of young-at-heart festivities and parties, there are still numerous attractions for visitors to indulge in. Visit the 16th-century windmills, which are a picture perfect site to visit at sunset. Or meander the divine Matoyianni Street - a quintessentially Greek-postcard street with immaculate white walls set against sharp blues. Luxury Greece holidays are also about sampling the various and delicious cuisine.
Where to stay
Situated just outside of town, everything you need is within walking distance from Villa Sydonie: explore the restaurants and the bars to delve into some of the finest Mediterranean and Greek food and drink; peruse the seafront markets for the freshest catch of the day; or simply stay put in the villa, where you can while away sunny days on the spacious patio.
Explore Le Collectionist's range of beautiful destinations to find your perfect place to lap up the European winter sun.