Ski chalets have an aura unlike any other holiday home. one can find familiarity in the architecture, design, or atmosphere of a holiday home on the coast; city apartments often have a lot in common with their rural counterparts, flats and townhouses. But ski chalets have an utterly unique feel to them, and it is difficult to pinpoint why. Maybe it is the wooden interior, or perhaps the cosy refuge they provide from the hostile coldness of winter's icy tendrils. Maybe it is just the notion that they are a portal into a winter wonderland.
One thing we, at Le Collectionist, know makes skiing holidays in France more special is the spectacular amenities that some of these chalets flaunt. Each person looks for something different, whether it is a jacuzzi, a spa, or simply to be away from the hustle and bustle of the vibrant towns. This list will present our favourite chalets in the French Alps according to some of the most outstanding features on offer in our collection of luxury ski chalets in France.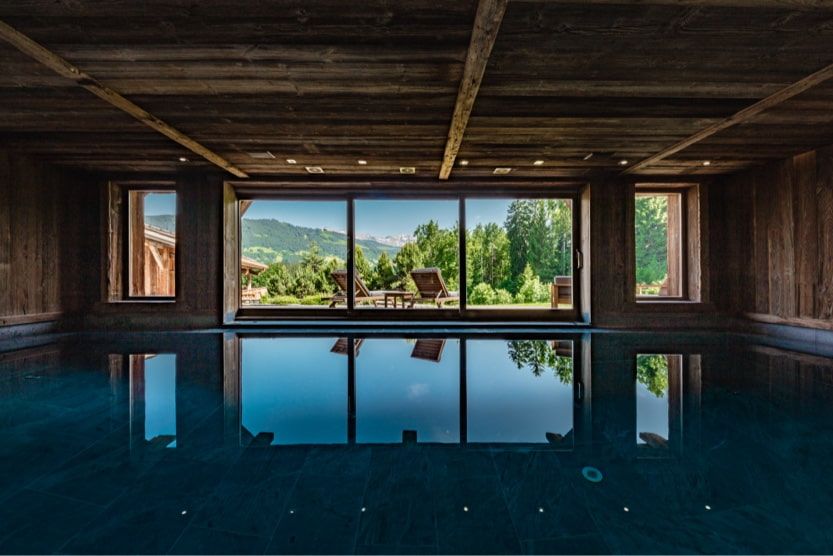 French Alps holidays are not just about skiing the wintery slopes of cascading white mountainsides, but also about doing what you enjoy and immersing in the comforts and traditions of Alpine luxury.
SKi-in-ski-out, Val d'Isère
Chalet Montana, a large yet homely chalet on the quiet fringes of Val d'Isère town, is a luxury ski-in, ski-out chalet in one of the best French ski resorts. This is a chalet for those who really like to milk their time on the slopes, who like to glide right up to the front door of wherever it is they are going.
Being able to access this chalet by ski saves the awkward clunky walk that everyone else has to do in the morning: you can simply click into your skis and elegantly weave your way down to the nearest lift.
Inside, Chalet Montana is understated in its colours and tones. It is charmingly in keeping with traditional designs: exposed-wood walls and floors; deep red curtains and upholstery; antler chandeliers; and large, welcoming leather sofas.
While it's decorated in an elegantly modest and warming manner, its amenities are anything but understated. Beyond the excellent access, it also boasts an indoor swimming pool and a sauna - excellent amenities for resting weary muscles after a maximised time on the slopes.
Views from the Hot tub, Val d'Isère
While a hot tub is nothing too extravagant when one is perusing luxury ski chalets, Chalet Eagle's Nest's outdoor covered hot tub is something quite special. It sits, almost perched, amongst the treetops with sweeping views of the majestic mountains all around. It is an excellent place to unwind whilst lapping up the gorgeous surroundings. Loosen stiff legs in the warm water after a day of skiing Espace Killy's expansive terrain.
Chalet Eagle's Nest is a striking building of Savoyard timber and stone that seems to sprout straight out of the mountainside - it is a bold extension of its natural surroundings. Inside, you will find historical Alpine decorations and trinkets, from ice axes and snowshoes adorning the walls to sculpted wooden eagles surveying the room from tabletops. The history is delicately offset by more modern touches, such as the indoor swimming pool and spacious, soft sofas, among other amenities.
In the heated Swimming pool, Méribel
In the heart of the Les 3 Vallées, the world's largest ski area, lies Méribel village - a quaint and beautiful ski resort with an authentic Alpine feel. Chalet Queen Mijane conforms to this beauty in its architecture and its comfortable and stylish interior. The chalet's wellness area with its indoor swimming pool is a standout feature. The pool glows a deep blue, mirroring the evergreen trees that flank the chalet and reflecting the light that pours through the large windows at one end. At the other end is the glass-fronted steam room: a perfectly serene spot to warm up after the day's skiing.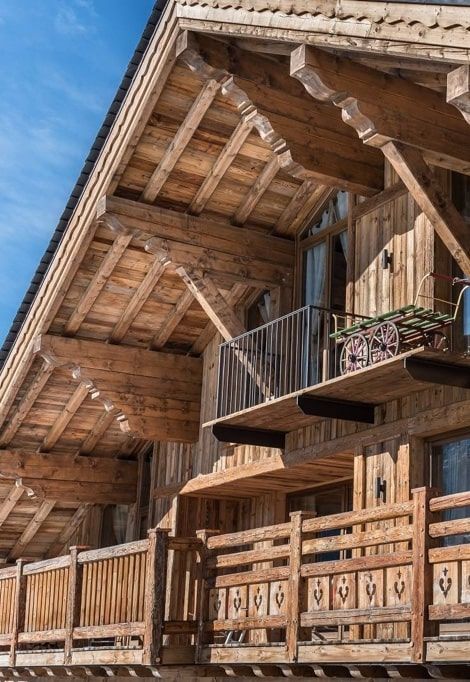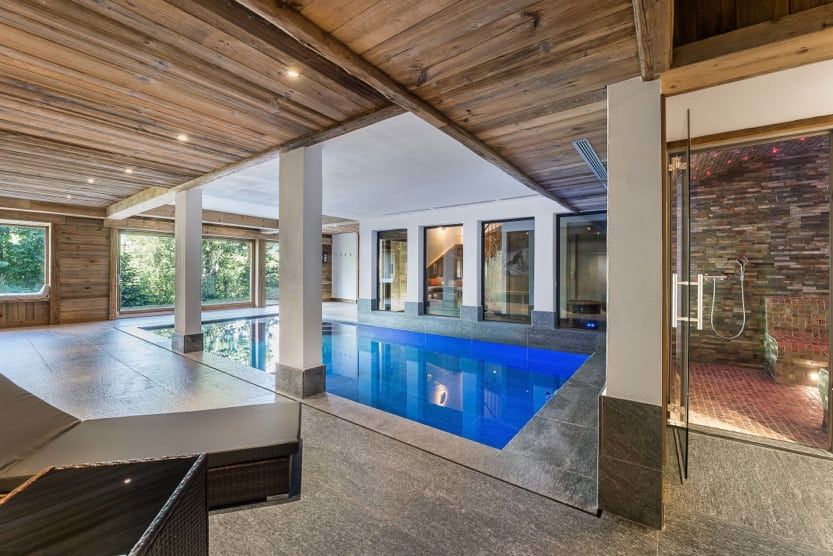 The interior is sophisticated and contemporary; in the living room you will find a grand piano alongside contemporary art and a modern double-sided fireplace. This luxury chalet is a magical place to spend your luxury France holidays in the French Alps with a group of friends or family.
Your very own Chef, Megève
Food can make or break a holiday. Not only food in the sense that Megève is famous for - Michelin-starred restaurants serving world-class cuisine, of which there are many - but also in the everyday sense. To come back to your splendid holiday home only to have to leave again for a dinner booking can sometimes suck the joy out of the dining experience.
Why not, then, enjoy delicious food in the comfort and warmth of your own chalet? Chalet Infinite, on top of all of its intriguing and beguiling elements, also boasts a professional kitchen from where your private chef will create delectable dishes.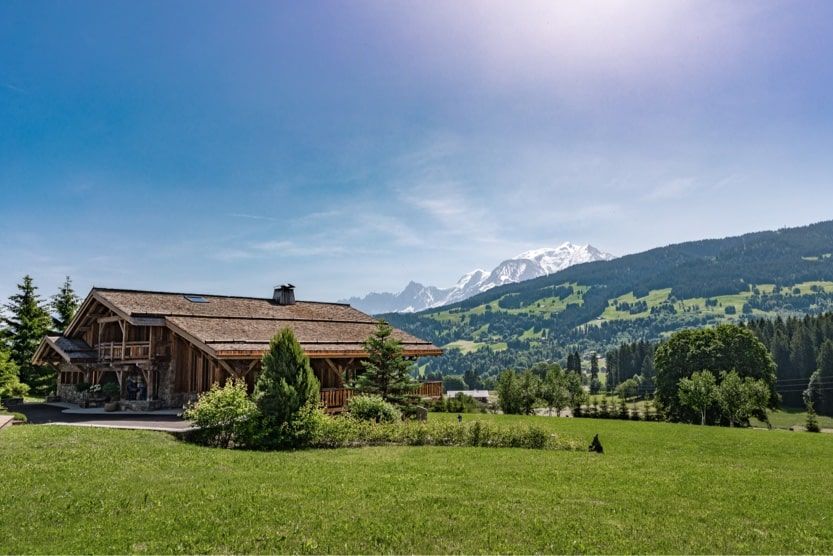 Instead of the rush to get ready for a swanky restaurant, rest your jelly legs in the weightlessness of the pool or take on a challenge in the arcade whilst your dinner is prepared for you. This chalet is just outside of town, in a peaceful rural area with no neighbours. It accommodates 18 people across its nine bedrooms.
Relax in the Spa, Morzine
Chalet Diogène could appear in most of the above categories, but what makes it particularly special is its spa-like amenities, which could, on paper, be mistaken for a wellness retreat. Somehow the chalet maintains a sense of tranquility, even though it is situated just 500m from a ski lift and a few minutes from the centre of town. It sits amongst a forest of evergreen trees at the bottom of the Aulps Valley.
The outdoor heated swimming pool and jacuzzi allow guests to immerse themselves in nature's serenity without freezing! Jump from the warmth of the jacuzzi to the sauna, which is in a massive wooden cask adjacent to the jacuzzi on the main terrace.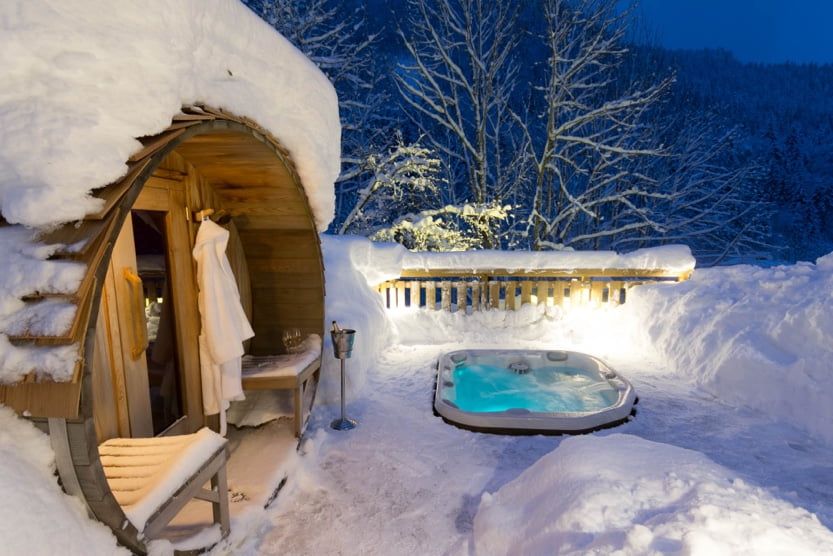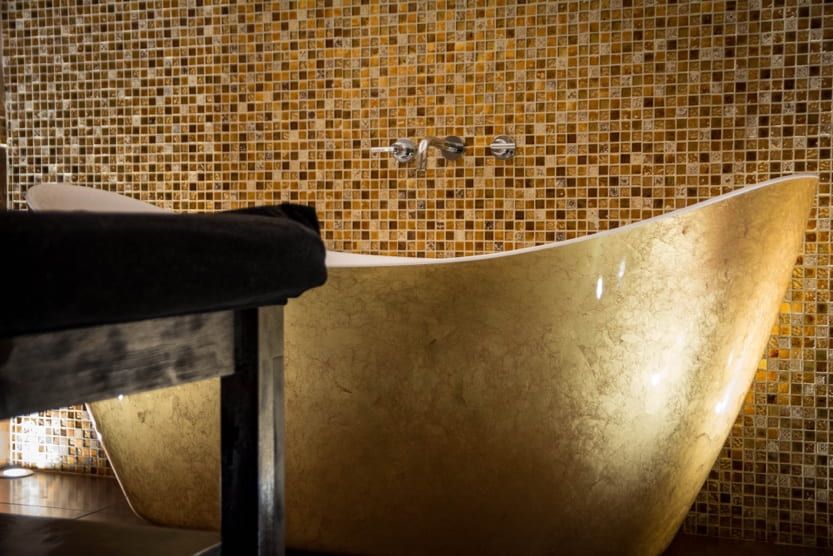 The massage room is a place of zen lit by floor lighting that catches the mosaic tiled wall. At one end of the luxuriating massage bed is an enormous and deep marble bath. The plushness of this chalet doesn't end there: there is a home cinema with vast, cloud-like sofas; each room appears designed to maximise one's comfort; and the panoramic mountain views are breathtaking.
Away from the crowd with a chauffeur, Les Houches
Being out of town and away from the crowd is great, unless you don't have a way of effortlessly getting to and from where you want to go. Chalet Mont Blanc is one of the best luxury holiday homes if you are looking for quietude and calm on your ski holiday, as well as an opportunity to immerse in village life.
The chalet is set on the mountainside just north of Les Houches, which is just further down the valley from Chamonix. Everything you need is within driving distance. It is an ideal place to be somewhat withdrawn from the maddening throngs of the town, yet close enough to dip in and out for enjoyable meals and drinks.
In each room you will be greeted with boundless views of the mountains and the town below. Even from the sauna you can admire the picturesque beauty of the French Alps. Inside, the mood of Chalet Mont Blanc is decidedly chic and sophisticated. In vogue furniture, large windows, and white walls and ceilings give the chalet a bright, airy, and spacious atmosphere.
The French Alps offer endless opportunities for luxury, adventure and comfort. Finding the right destinations and chalets often proves quite challenging. Explore Le Collectionist's array of luxury holiday destinations to find the perfect match for you.