Do yoga on the beach
In the early morning, place your mat on the sand for a yoga session facing the ocean waves.
Meander through the Val Real
Depart on a kayak across the meandering waters of Vala Real with a gourmet picnic halfway through.
Depart for an adventure on horseback
Guided by an experienced rider from Comporta, explore the most secret corners of the region.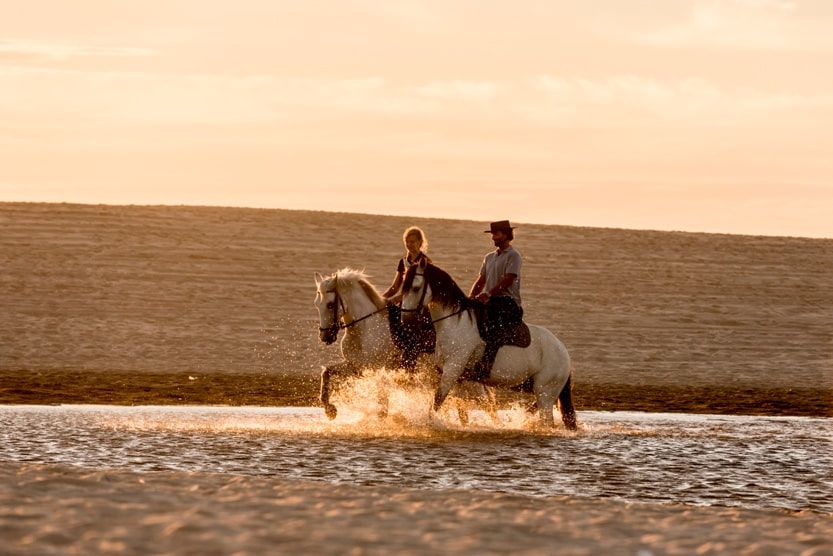 Le Collectionist not only offers an array of luxuriating Comporta villas, but also endless opportunities to create lasting memories with your loved ones through experience. Have a look at our book of experiences, to discover your next adventures on your luxury Portugal holidays in Comporta.