Welcome to Paris, the City of Lights and soon-to-be host of the 2024 Olympic Games! With its world-famous monuments like the Eiffel Tower, the Arc de Triomphe, and the Notre Dame Cathedral, the French capital is known across the globe.
Between gourmet restaurants, luxury shops, and exceptional spas, we've put together a list of our best tips and addresses to take full advantage of your 2024 Olympic stay!
Whether you're a die-hard sports fan or simply a curious visitor, follow our guide to making the Paris Olympics an unforgettable experience: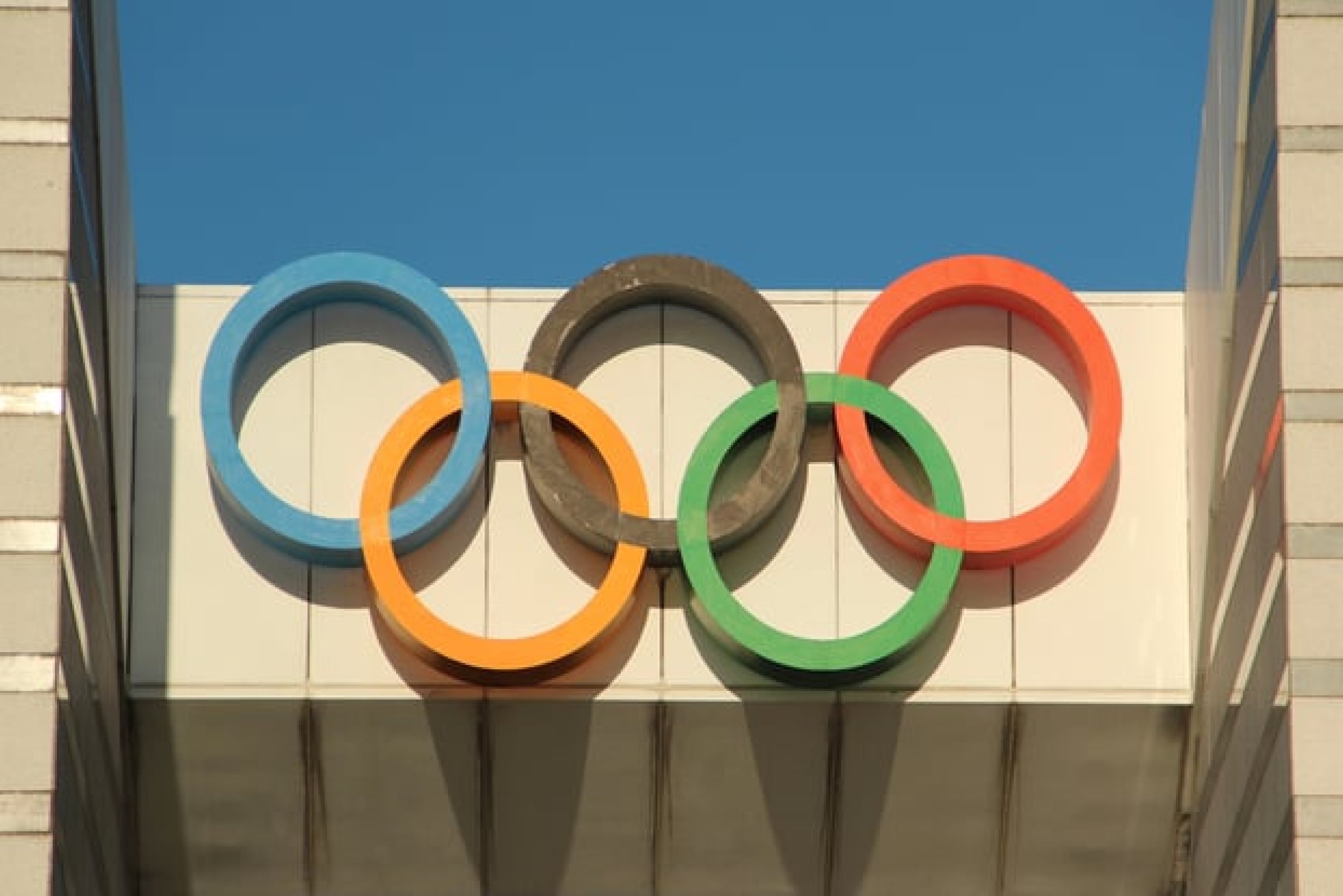 COMING TO THE 2024 OLYMPIC GAMES: PRACTICAL TIPS AND WHAT TO KNOW
To plan the best experience at the 2024 Paris Olympic Games, here are some of our best tips for a relaxed stay:
Make sure you plan ahead. Consult the calendar of events and competitions to ensure you don't miss any of your favourite games.
Use public transport to get around easily within the city.
Remember to stay hydrated and protect yourself from the sun during outdoor events.
Take this opportunity to explore the rich culture that pervades

Paris

.
Between gourmet restaurants, luxury shops, and exceptional spas, we've gathered the best tips and addresses for your Paris 2024 Olympic Games stay.
WHERE TO STAY: THE BEST LUXURY STAYS FOR PARIS 2024 ACCOMMODATION
To discover a host of other extraordinary stays in Paris and the rest of France, consult our top 10 luxury vacation rentals for the Paris Olympics 2024 and our Parisian design collections.
Appartement Hoche
Nestled in the 8th arrondissement, Appartement Hoche is the perfect refuge for families and friends who want a spot in the heart of the action. Just a few steps away, find the wonderful avenue Hoche quarter, running from rue du Faubourg-Saint-Honoré to the Arc de Triomphe, just beside the Grand Palais.
What to know:
Just beside the Grand Palais, Concorde, and the Pont Alexandre III
Haussmannien style and designer decor
8 guests
From €9,640 to €13,635 per week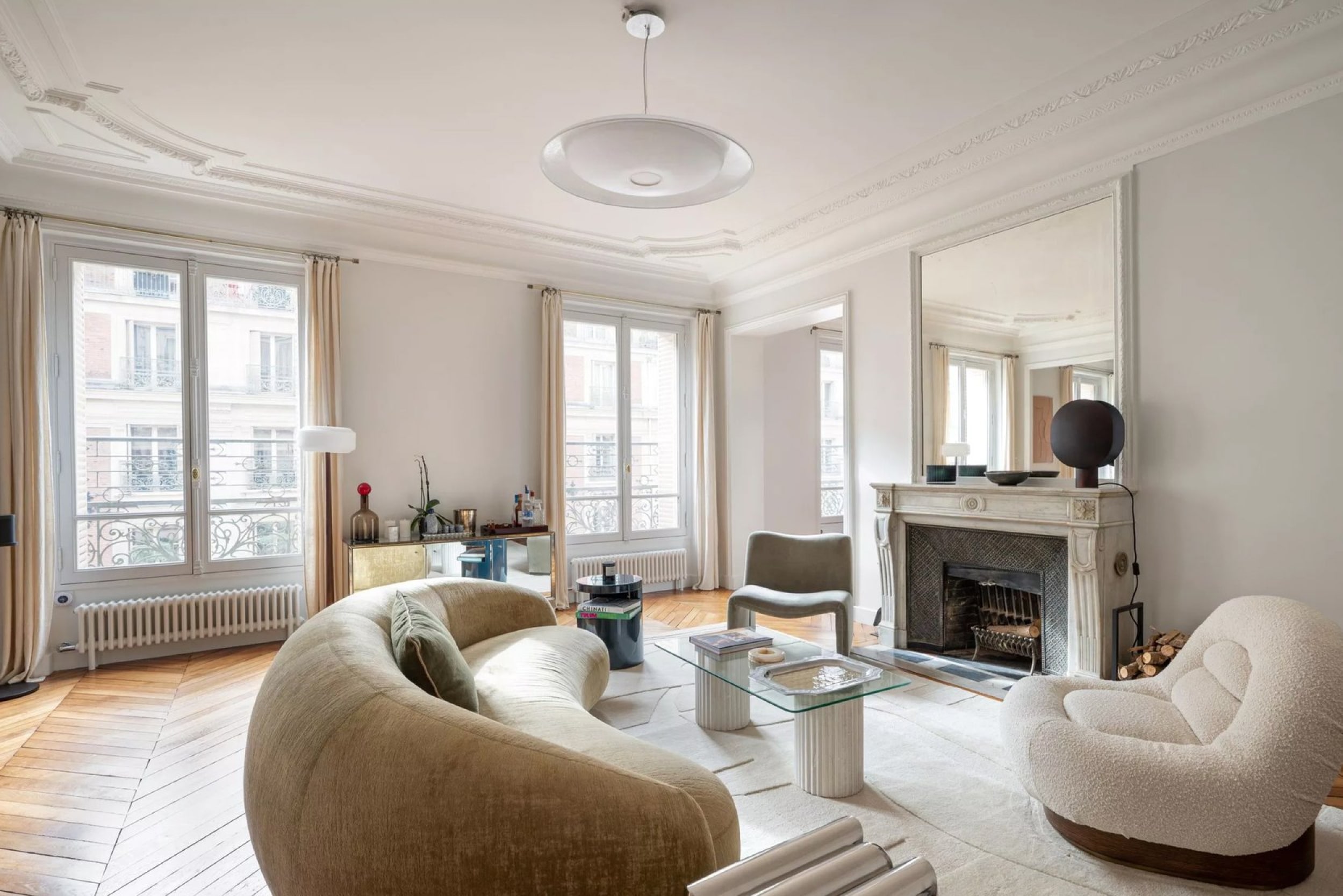 Appartement Hoche in the 8th arrondissement of Paris
Appartement Lapérouse
Just a few steps from the Champ de Mars Arena and the Invalides, Appartement Lapérouse is a gem in the heart of the City of Lights. Spacious and elegant, you'll immediately be struck by the intimate and colourful atmosphere. The walls are adorned with paintings and sculptures, feeling like a private gallery for art lovers.
What to know:
Near the Champ de Mars Arena and Invalides
Artwork and colourful decor
6 guests
From €16,005 per week

Appartement Lapérouse in Paris
Appartement Trocadéro
Mere steps away from the Eiffel Tower Stadium, Appartement Trocadéro is the ideal stay for families or friends who want to attend the 2024 Olympic Games while enjoying the monuments in Paris and the Ile de France region. Between two meals at gourmet restaurants and a sporting event, stroll over to the Eiffel Tower or the Arc de Triomphe to discover the gentle beauty of the west of Paris.
What to know:
Near the Eiffel Tower Stadium and the Champ de Mars Arena
Modern, bright, and refined interior
4 guests
From €8,225 to €9,275 per week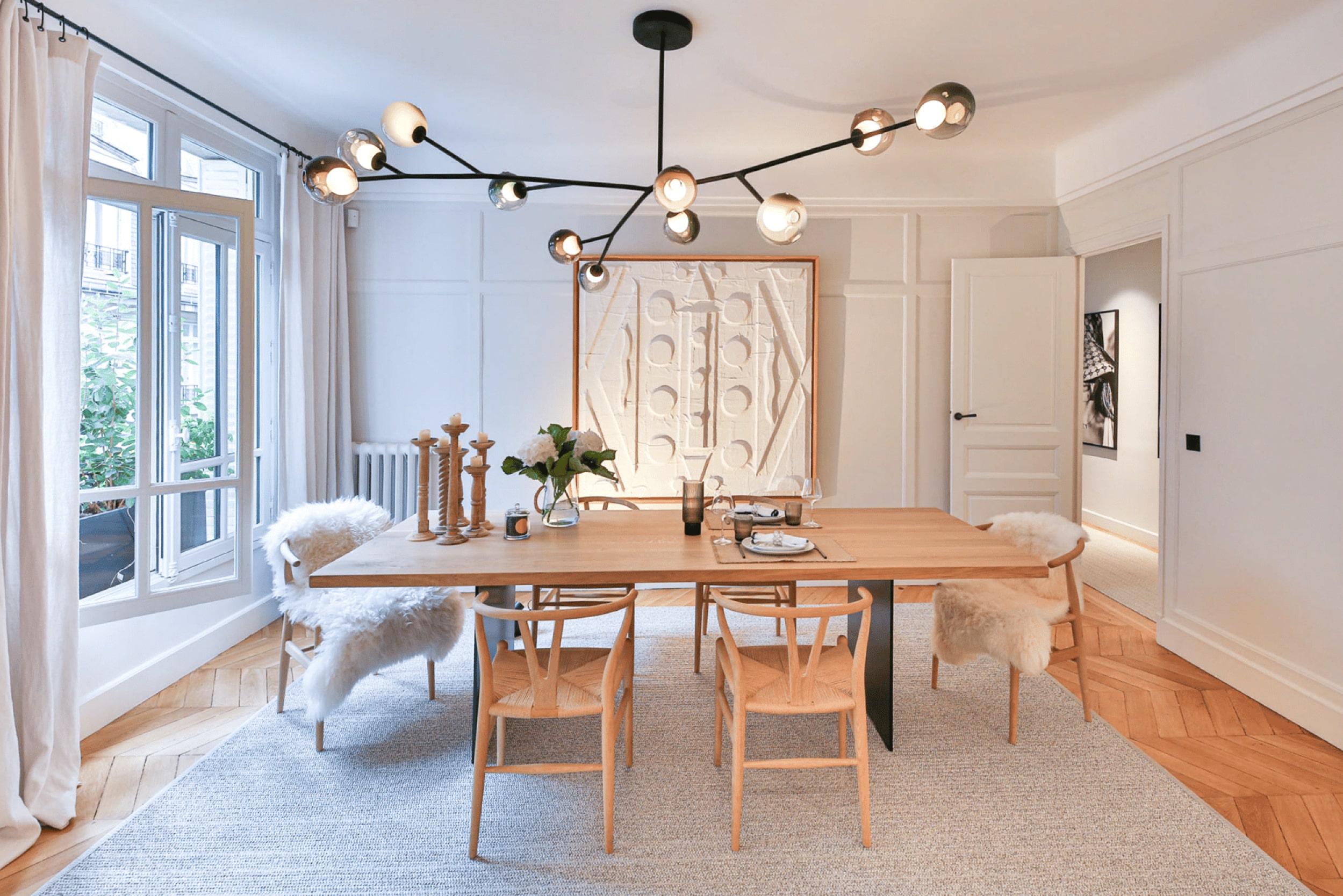 Appartement Trocadéro in the 16th arrondissement of Paris
VIP ACCESS: EXCLUSIVE TICKETS AND SPECIAL ADVANTAGES
The Olympic Games gather the world's best athletes to compete in different sporting events. Discover the Games' hospitality packages with Le Collectionist and book your next exclusive experiences on the Paris 2024 Olympic Games' official website.
On-site hospitality
Bronze: Selective offer and exclusive advantages
With the Bronze offer, you can wait for your favourite sporting events to begin from the comfort of an on-site lounge. There, you can sample modern and laid-back cuisine, sip on a cocktail, and relax on a plush couch before cheering on your favourite athletes.
What to know:
Food and drink available before the event
Ticket category: B/C
Dedicated personnel on site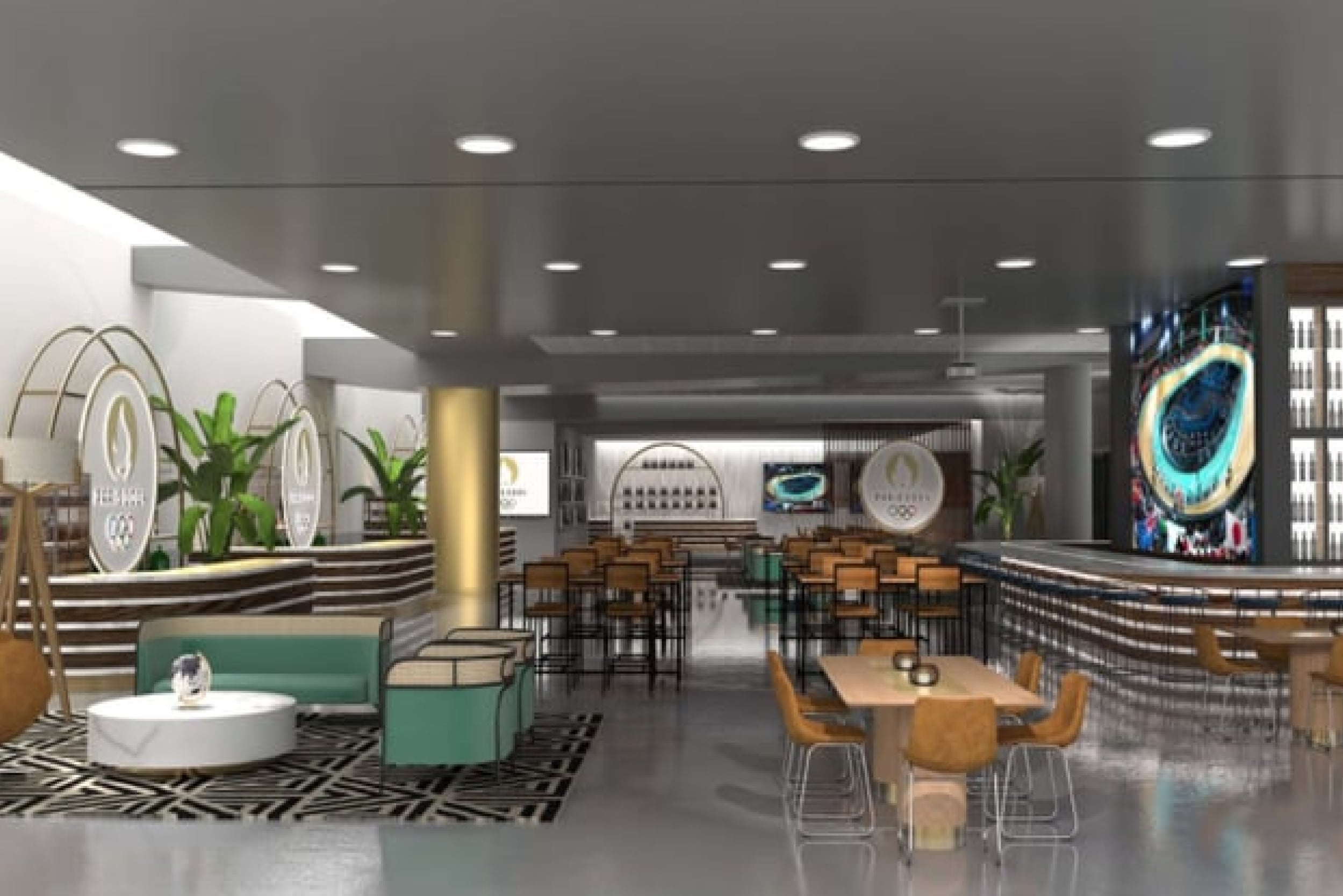 Silver: Premium offer with exclusive advantages
Choosing the Silver offer means enjoying the Olympic events from a trendy and refined lounge.
Get a drink from the bar and sample some mignardises, a bite-sized dessert, prepared by an international chef, then settle in comfortably with your loved ones while the swimmers step onto the diving board or the marathoners take their marks on the starting line. Ready, set… Go!
What to know:
Lounge on-site before and during the event
Food and drink by a great international chef
Ticket category: A/B/C
Includes a special gift
Dedicated personnel on site
Gold: VIP offer with premium advantages
With the Gold offer, cheer on your team from the comfort of the 2024 Olympic Games' most luxurious lounges. Relax before, during, and after the games with high-end services.
After savouring a gourmet meal, watch your sporting event of choice with the best available view from each emblematic site. Enjoy live commentary and entertainment in the VIP lounge to truly make your experience of the 2024 Olympic Games unforgettable.
What to know:
Lounge on-site before and during the event
Food and drink by a great international chef
Ticket category: A/B/C
Includes a special gift
Dedicated personnel on site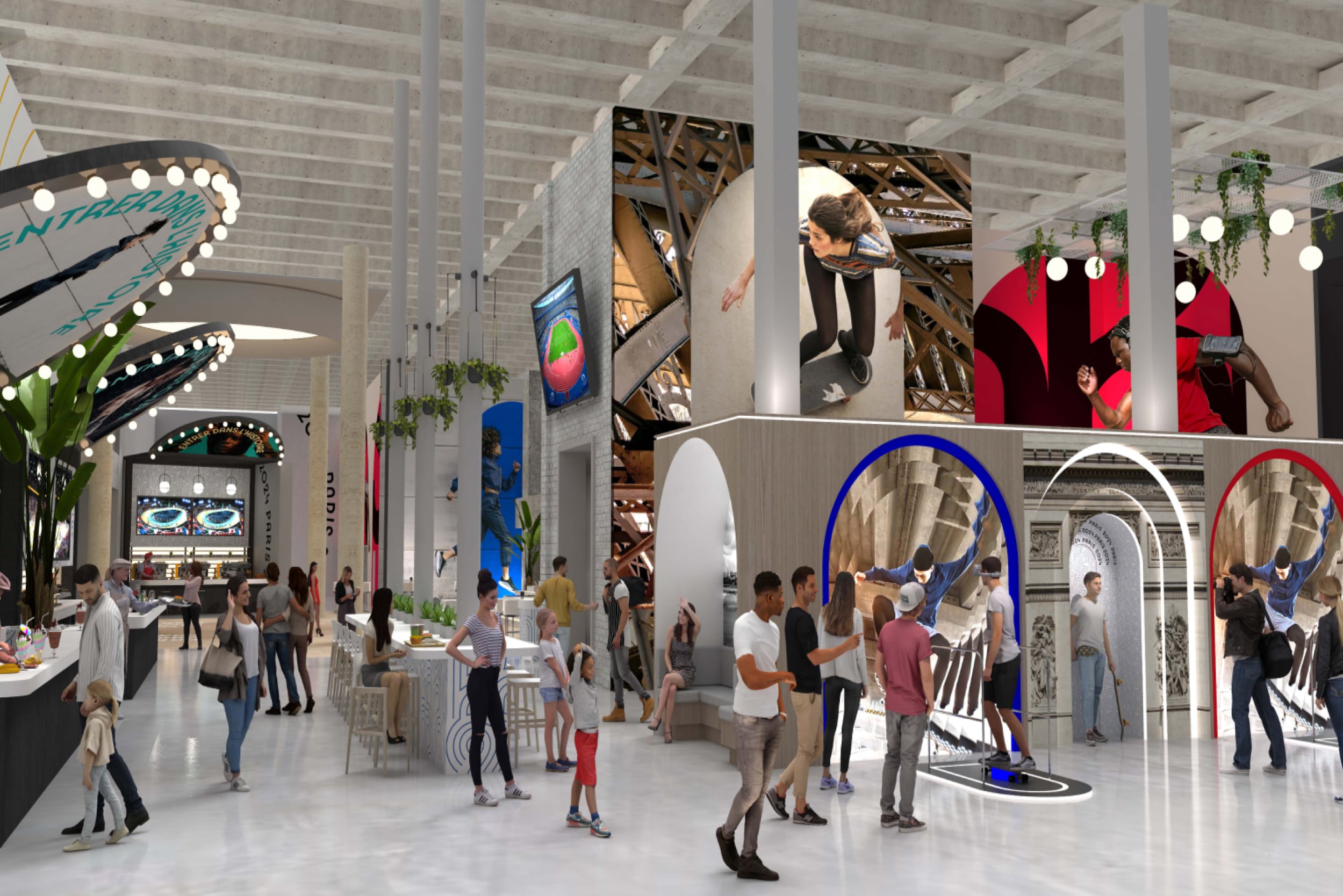 Hospitality in the heart of the city: Clubhouse 24
To take full advantage of the Paris 2024 Olympic Games, be one of the lucky few with access to Clubhouse 24. Located in the centre of the emblematic Palais de Tokyo, just beside the Eiffel Tower, you'll get access to a host of exclusive activities for a unique experience of the 2024 Olympics.
Culinary markets with Parisian inspirations, interactive VR sporting activities, live concerts, talks with athletes and esteemed guests, concierge and assistance services… Everything you need to enjoy the Olympics with your family and friends is right at your fingertips from the heart of the games.
What to know:
Admission to Clubhouse 24 is granted for the same day as your Olympics tickets
Accessible before or after the event
Exclusive gifts and souvenirs
Meet-and-greet with athletes
Dedicated personnel on-site
WHERE TO EAT DURING THE PARIS OLYMPICS: OUR BEST ADDRESSES
Discover our three favourite restaurants or consult our article on the best Michelin Star restaurants in Paris for ideas of where to eat between Olympic events:
Plénitude (Cheval Blanc)***
On the first floor of Cheval Blanc Paris, the Plénitude restaurant is an ideal address for a refined meal with seasonal flavours after an Olympic event. Recognized with three stars in the famed Michelin guide, come savour chef Arnaud Donckel's delicious cuisine in an intimate setting.
Plénitude (Cheval Blanc)***, 8 Quai de Louvre, 75001 Paris

Source: Plénitude***
Ogata*
Boasting a Michelin star, Ogata restaurant will prolong your world tour after watching international teams parade by with their flags during the Olympic Games' opening ceremonies. In a warm and welcoming atmosphere, discover a contemporary interpretation of traditional Japanese cuisine.
Ogata*, 16 Rue Debelleyme, 75003 Paris
L'Arpège***
To finish your tour of haute-cuisine in Paris during the 2024 Olympic Games, meet us at L'Arpège. Crowned with three Michelin Stars and one Michelin Green Star, chef Alain Passard offers responsible cuisine featuring vegetables from the restaurant's own garden.
L'Arpège***, 84 Rue de Varenne, 75007 Paris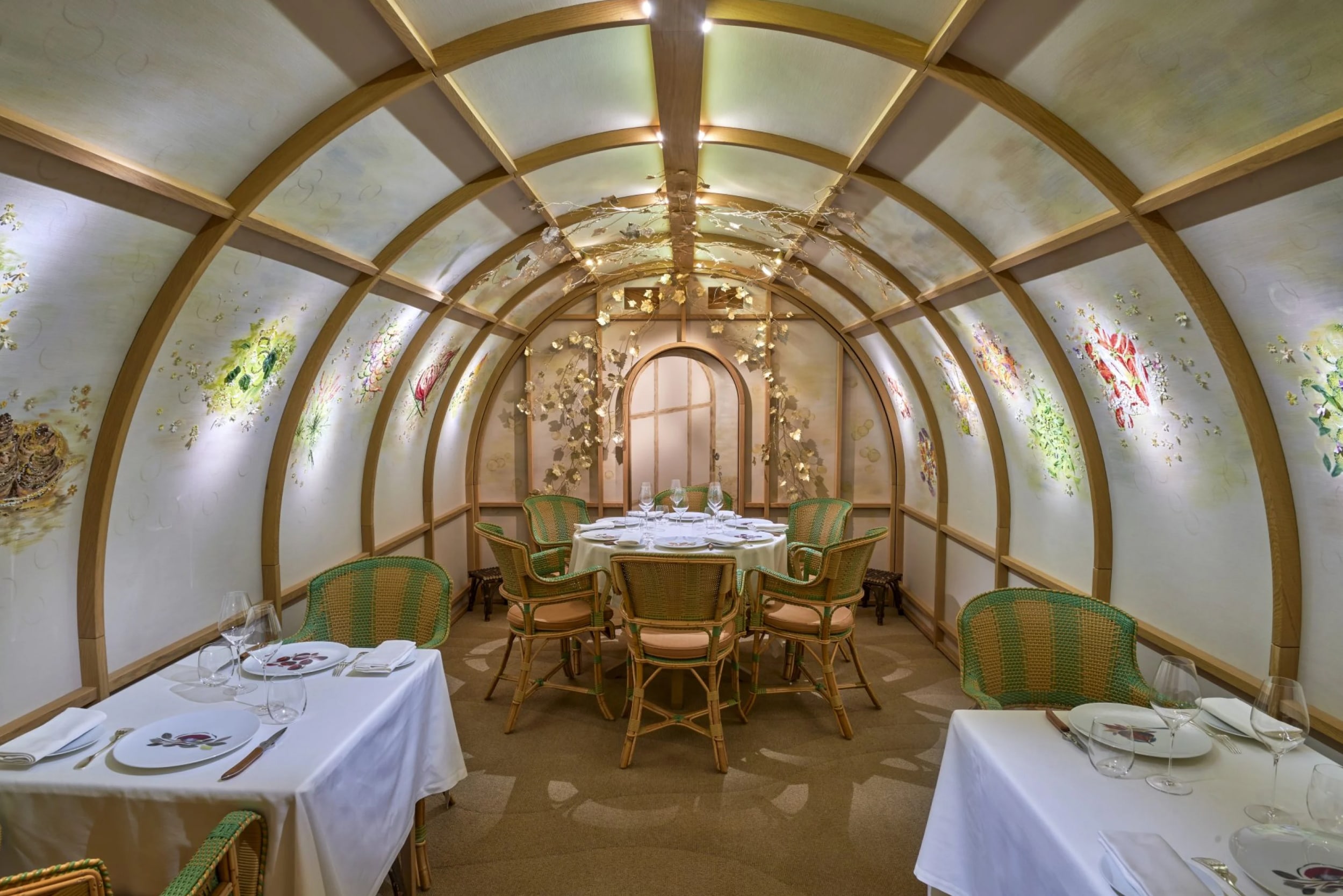 FASHION AND SHOPPING: THE BEST BOUTIQUES FOR THE OLYMPIC GAMES
After watching an Olympic sporting event in the morning, spend your afternoon shopping for the latest Parisian trends at one of our favourite boutiques in the city:
Leclaireur
For over 40 years, Leclaireur has been a point of reference in the fashion industry thanks to its responsible and visionary approach. A one-of-a-kind concept store, this spot offers avant-garde pieces in a confidential setting.
Leclaireur, 10 Rue Hérold, 75001 Paris
Le Bon Marché
Le Bon Marché, located in the 7th arrondissement of Paris, is one of the French capital's most prestigious shops. Housing a wide selection of creators, come here to find the most stylish outfit for the 2024 Paris Olympics.
Le Bon Marché, 24 Rue de Sèvres, 75007 Paris
By Marie
With stores in Paris, Saint-Tropez, and Marseille, By Marie is the perfect haunt if you're after more undiscovered creators, trendy accessories, and refined jewellery. Take advantage of your Olympic weekend in Paris or Provence to find new inspirations.
By Marie, 8 Avenue George V, 75008 Paris
Avenue Montaigne
If you want to browse through all the luxury boutiques and designer houses, Avenue Montaigne is a don't-miss stop. The epicentre of Parisian fashion and luxury, you can spend an extraordinary afternoon shopping between renowned jewellers and top designers.
Avenue Montaigne, 75008 Paris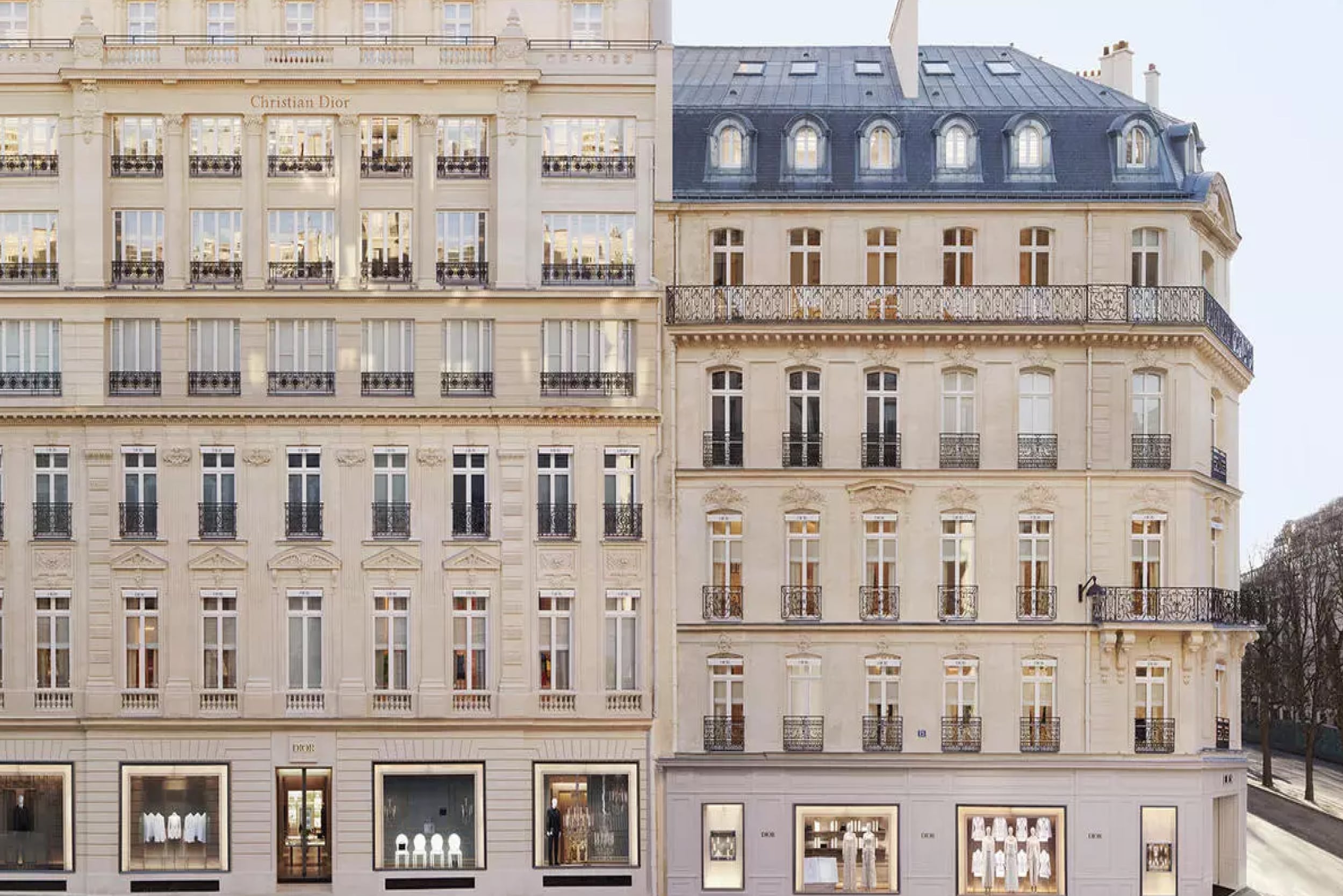 HEALTH AND WELLBEING: THE BEST SPAS TO UNWIND AFTER A DAY AT THE 2024 OLYMPICS
After a day out on the town, head to one of our three favourite spas for a relaxing break in the heart of Paris:
Chi, Le Spa – Shangri-La Paris
After a morning spent watching the Olympic Games, why not unwind in one of the City of Lights' most luxurious spas? Chi, The Spa is a perfect fusion of Parisian refinement and Asian know-how, offering a suspended moment of leisure.
Chi, The Spa, 10 Avenue d'Iéna, 75116 Paris
Oh My Cream Spa
Are you after a personalised treatment experience in Paris? Head to Oh My Cream Spa! With several locations throughout the city, enjoy a moment of relaxation tailored to your needs. And if you're impressed by the quality of the products used during your treatment, buy them at the spa's boutique to recreate the experience at home.
Oh My Cream Spa, 2 Rue Guichard, 75016 Paris
Akasha Spa – Lutetia Paris
Like the famous maxim says: sound mind, sound body. After a sporty day at the 2024 Paris Olympics and some shopping at Le Bon Marché, take a moment for yourself at the Akasha Spa in the famous Parisian palace of Lutetia. In Art Deco charm, come with your family to enjoy this extraordinary setting, the beautiful swimming pool, and an unforgettable massage.
Akasha Spa, 45 Boulevard Raspail, 75006 Paris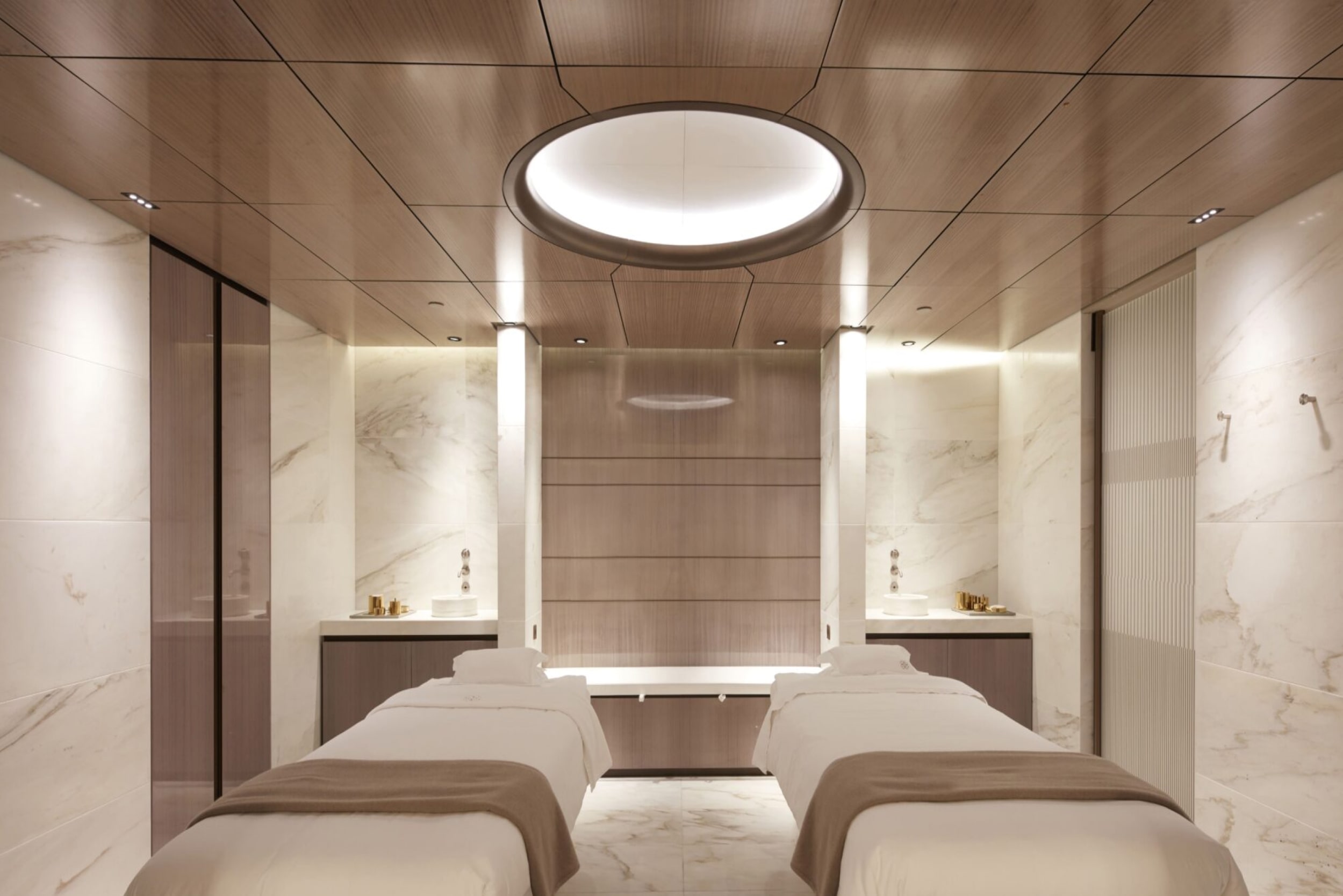 HOW TO ENJOY THE OLYMPIC GAMES IN FULL LUXURY