AN IDYLLIC SETTING ON THE WHITE ISLAND
The deckchairs facing the sea are perfect for a nap after lunch. Although the beach club is not technically a beach but a rocky cove, direct access to the sea is perfect for cooling off.
We swim in Punta Es Farallo from the pontoon before resting on the deckchairs perched above the water, in the shade or in the sun. And why not choose from the menu of cocktails and high quality wines at sunset?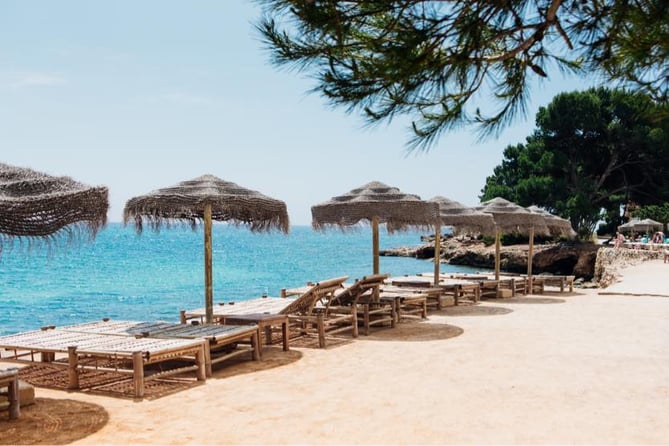 BABYLON BEACH FOR THE WHOLE FAMILY
Children will find a complete play area with sandpit, climbing wall and slide. Workshops are even held every Wednesday. The Babylonitos Adventure Playground encourages the little ones to explore their creativity. They can even have lunch and a snack on the large dedicated picnic tables. It is an ideal club to take the children on your family holidays in Ibiza.
The playground is supervised three times a week, so parents can take advantage of these moments to enjoy the unique view, the cocktail menu or a little dip. The Babylon Children's Halloween Party is very famous and birthday celebrations are all the rage there too.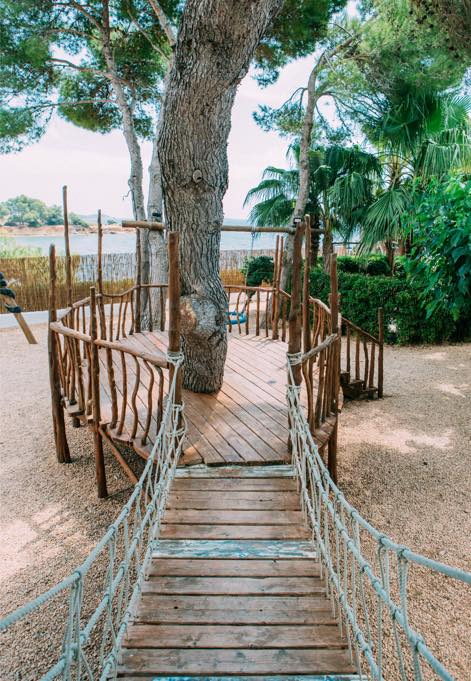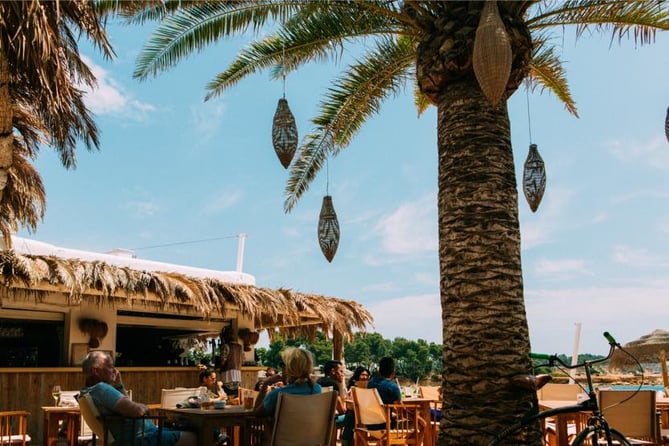 Don't forget to stop by the independent La Collective boutique. A multitude of fashionable Ibicenca dresses, jewelry and swimsuits have been selected with great care.
The relaxed atmosphere away from the crowds at Babylon Beach Club is ideal for the whole family and perfect for celebrating events, from weddings to birthdays, for young and old alike. The welcoming and multilingual staff will cater to your every need.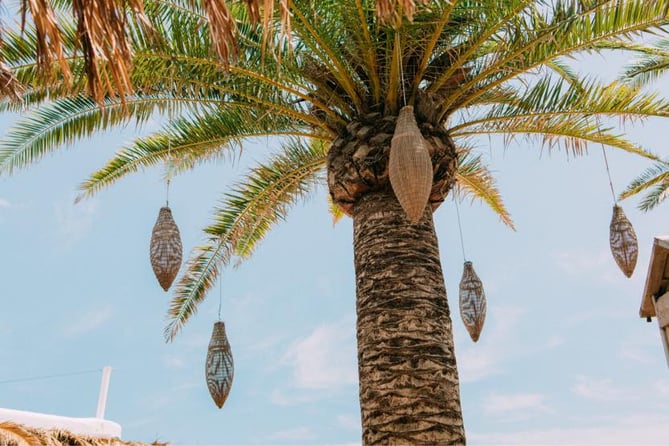 Getting there:
Punta des Farallo, 07840 Santa Eulalia del Río
+34 971 33 21 81
https://www.babylonbeachbar.com/
Discover other activities here if you are still looking for things to do in Ibiza! Between relaxation and a luxury stay in Ibiza, follow us and make your holiday in Ibiza unforgettable.
With Le Collectionist, renting luxury homes have never been easier. Explore our collection to organize your luxury beach holidays and discover all our ideas for your luxury family holidays.