Travelling during the coronavirus period can raise many questions and uncertainties. With Le Collectionist you can plan your holiday worry-free. The time to get together with family and friends has arrived, and our houses are ideal for large family gatherings. Arrive in a clean and disinfected house. Enjoy essential and extraordinary facilities, perfect for holidays: a large swimming pool, a tennis court, stables, a vineyard and many others.
Worried about getting bored? At Le Collectionist, we have put together a myriad of services and experiences to live in and around your home, so that you can fully enjoy the holiday atmosphere and only have to travel when necessary. Everything is possible: a massage at home, cooking classes, a mixology workshop, swimming lessons, a training session with a sports coach, etc.
Here are all the reasons to go on holiday with us, even in the unusual context of the coronavirus.
1. A big house to travel with the whole family
The end of the lockdown comes with the desire to escape and, above all, to be reunited with one's family. Such an occasion truly deserves the best of places. But travelling during the coronavirus period means changing our habits. This is the moment to rent a house with Le Collectionist: all the comfort of a hotel with just you and your family in a big villa. Here is our selection of houses for a perfect summer holiday despite the coronavirus.
Mas Flavia, Gordes and surroundings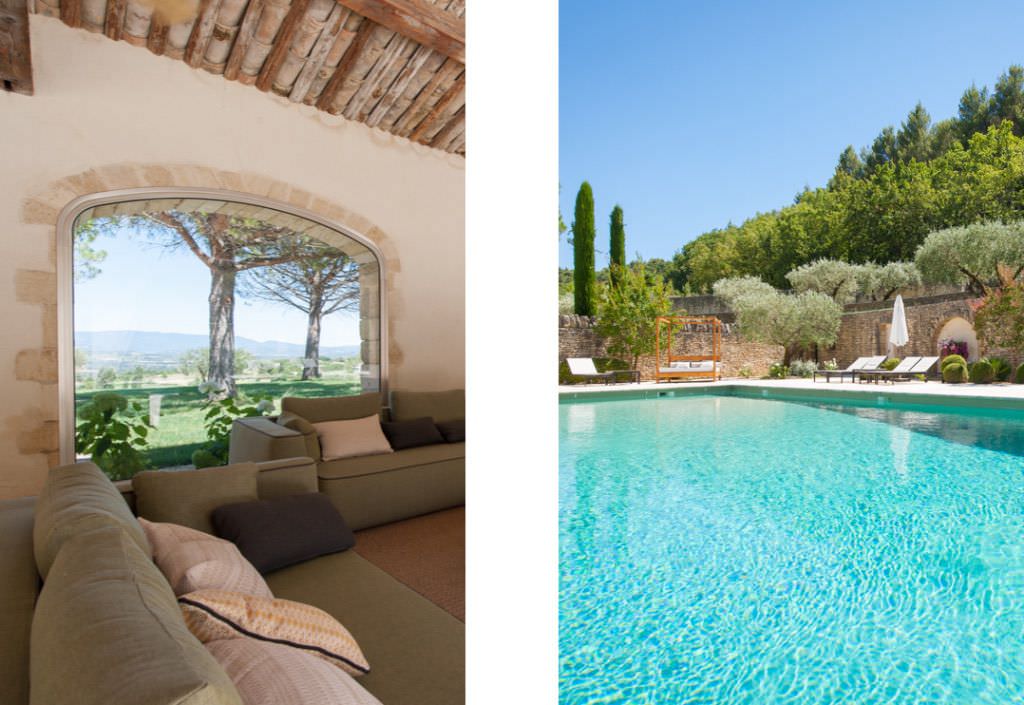 Surrounded by olive trees all around, Mas Flavia, a traditional Provencal mas, is a waking dream. With a capacity of twenty guests, this farmhouse is ideal for long-awaited reunions. The exposed beams and the cabochon tiling give it a very special touch.
Villa Chloé, Cassis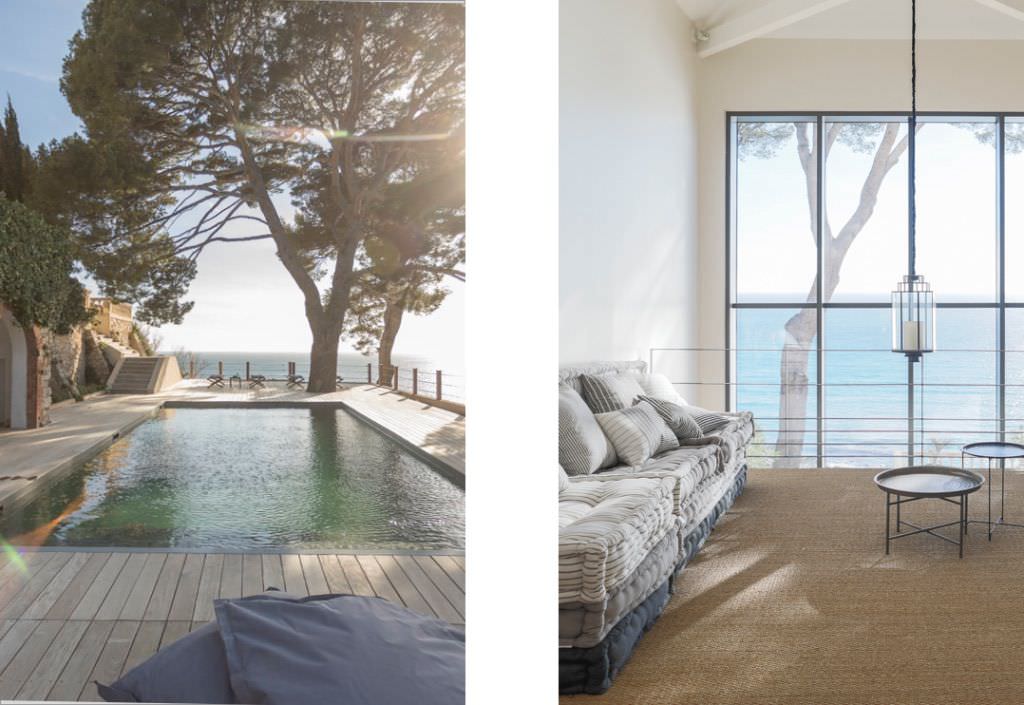 Villa Chloé rises majestically above the water, each room with a stunning view of the sea. Thanks to its large bay windows, the sun's rays flood every room of the house. In this large villa near Cassis, there's plenty of room for everyone. With 11 bedrooms and 10 bathrooms, each guest has their own space to enjoy their holidays. The house inspires relaxation and serenity with its calm, soft colours and modern furniture.
Villa Elisa, Trouville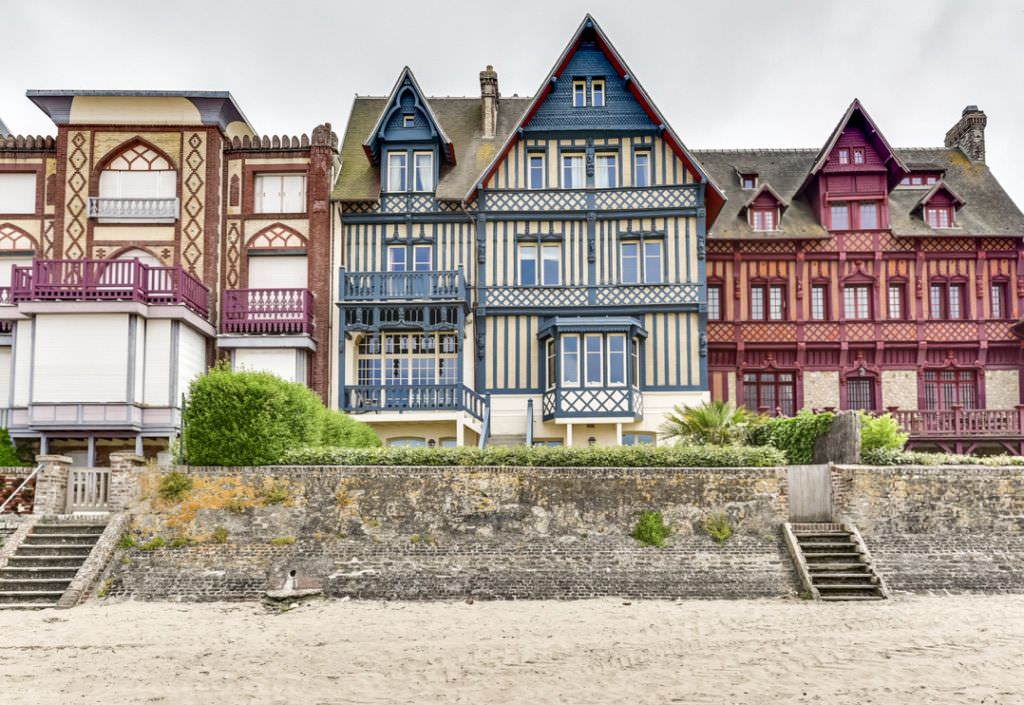 Longing for the sea breeze? Villa Elisa is the place for you. At only 2 hours by car from Paris you will be transported away from it all in this Belle Époque style residence. Looking at its blue half-timbered facade, you can't help but be spellbound. With a view of the waves and the beach on the doorstep, it is the ultimate destination for a seaside getaway.
2. Perfect hygiene
Travelling during the coronavirus period with Le Collectionist means travelling light-heartedly. Holidays are a time to disconnect, let go for a few days and fully enjoy time with your family. Your well-being and serenity is our priority, and in these unusual times, we ensure impeccable hygiene, both for your home and your activities.
Housekeeping
Between each rental, the houses are cleaned and disinfected to Covid-19 standards. During your stay, the cleaning is done regularly by trained staff who are fully equipped with masks and gloves for your protection and theirs. Masks will also be at your disposal in the house if necessary.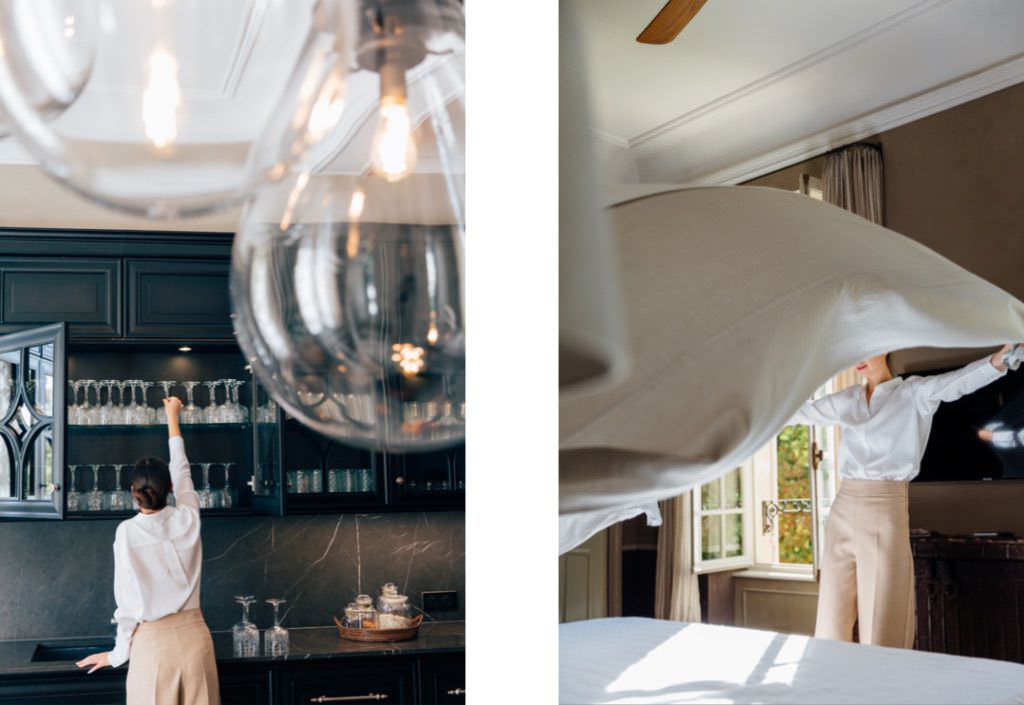 Training of the outside professionals
During your stay, you will certainly use the concierge service. We have set up strict standards so that you are always protected during the visit of an outside professional, whether it's a sports coach or a chef. The people involved in your activities will be equipped and trained in all barrier gestures. They will wear masks and respect social distancing.
3. The perfect equipment for holidays
With Le Collectionist, travelling during the coronavirus period is the guarantee of a real holiday. The destinations may not be able to offer you all their potential, but our homes are self-sufficient in making you feel like you're on holiday. From stables and vineyards to private beaches, our amenities immediately immerse you in the holiday atmosphere. Here are some of these wonderful facilities.
A private beach for a farniente life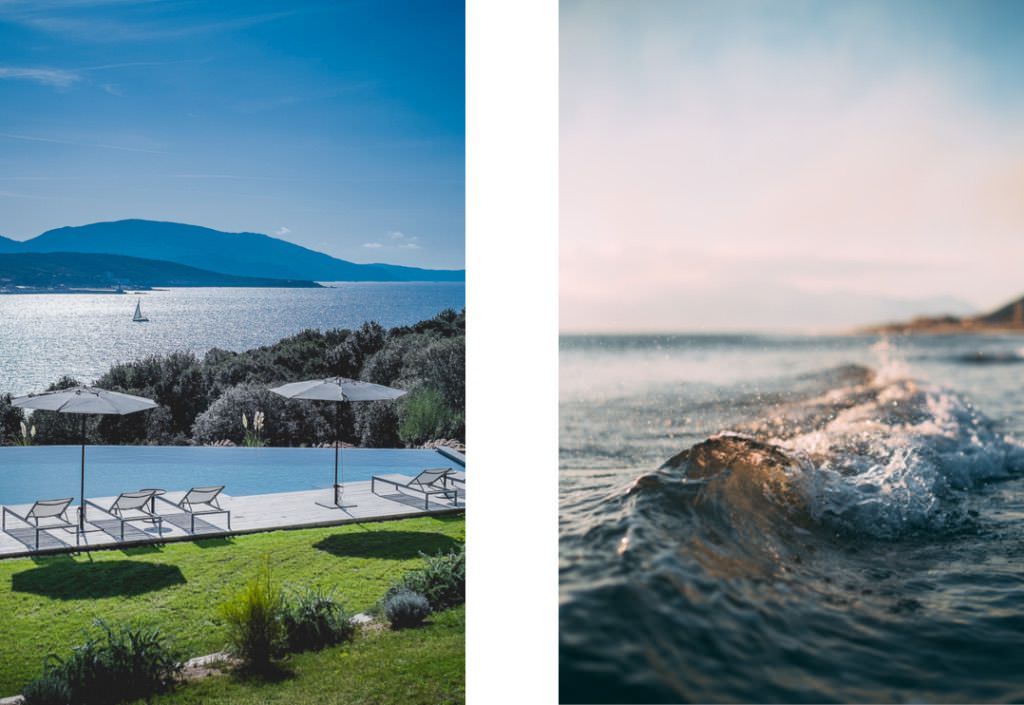 In Corsica, Villa Colomba is an atypical house with its verdant roof. This designer villa is the perfect place to unwind. Its main assets are its 25-metre long swimming pool and its private beach. As the reopening of the beaches has not yet been announced, having your own beach is ideal. In the morning take a swim in the Mediterranean Sea and in the afternoon, laze by the pool with your family.
If the seaside is calling your name, discover our waterfront houses in Corsica.
A private vineyard for a wine tasting with friends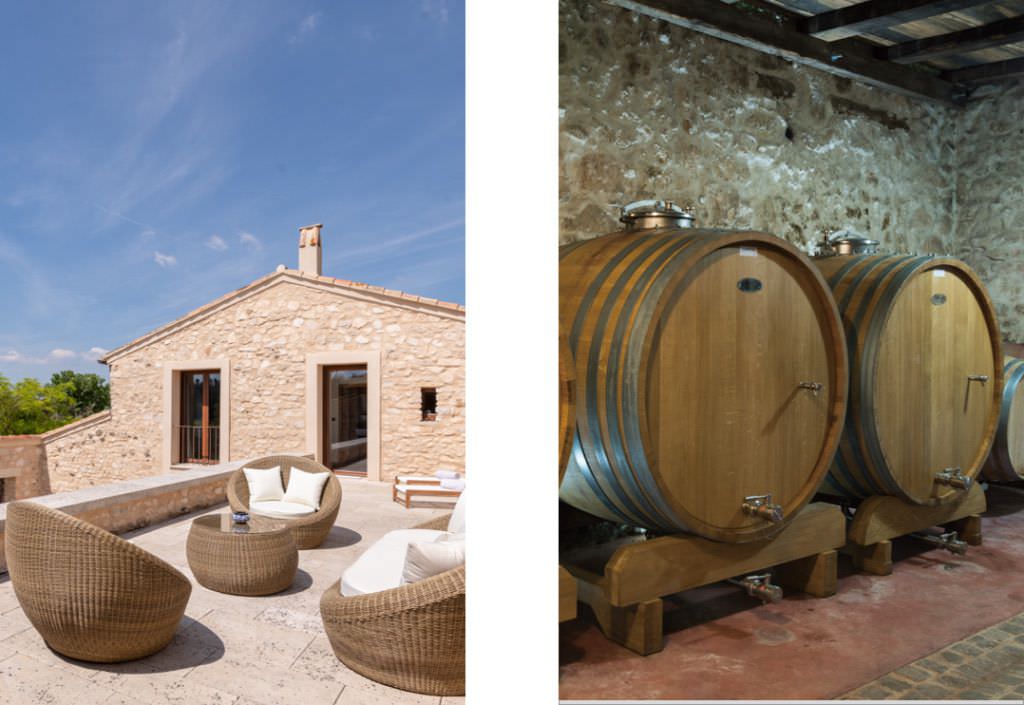 Surrounded by fields and vineyards, the Villa Bronze is a large stone house, characteristic of Provence. Spend an evening with friends on the rooftop with a home-tasting of wine from the surrounding vineyards. Below the rooftop, a large swimming pool awaits you to cool off on hot summer days.
Stables for family horse riding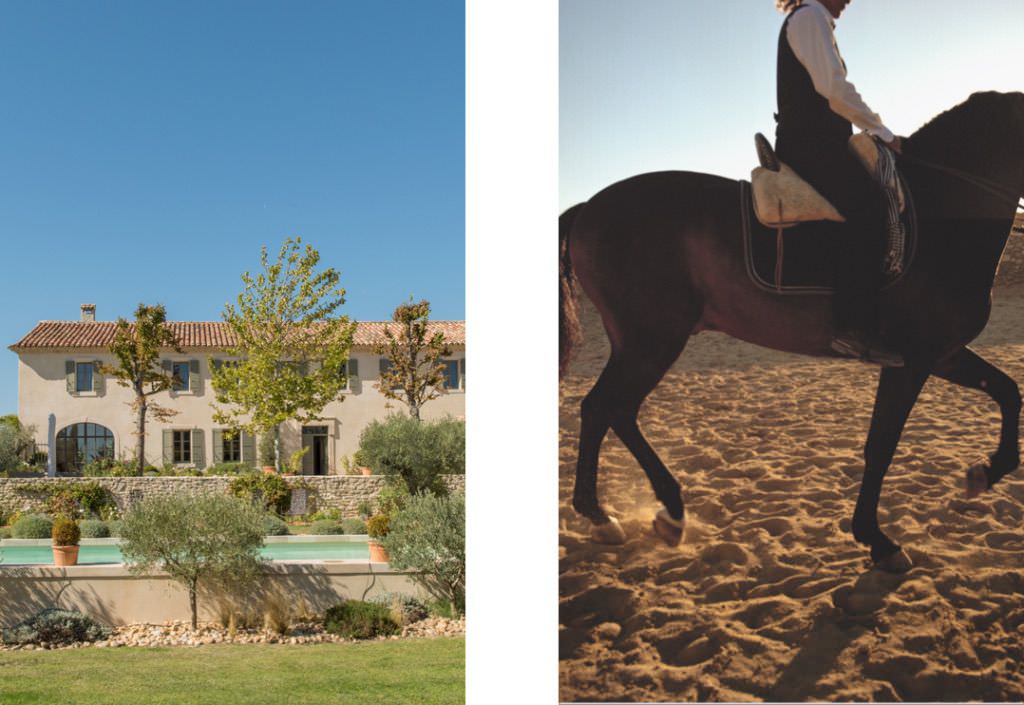 At Mas Renoir, it's easy to lose the notion of time. Nestled in the hills of Provence, this house has everything you need for an unforgettable holiday: a swimming pool, a lush garden, a tennis court and most importantly, stables. After your breakfast by the pool, go for a horse ride in the olive groves.
If you dream of Provence, discover other charming homes in the article on our most beautiful Provence luxury rentals.
A vegetable garden to pick your lunch from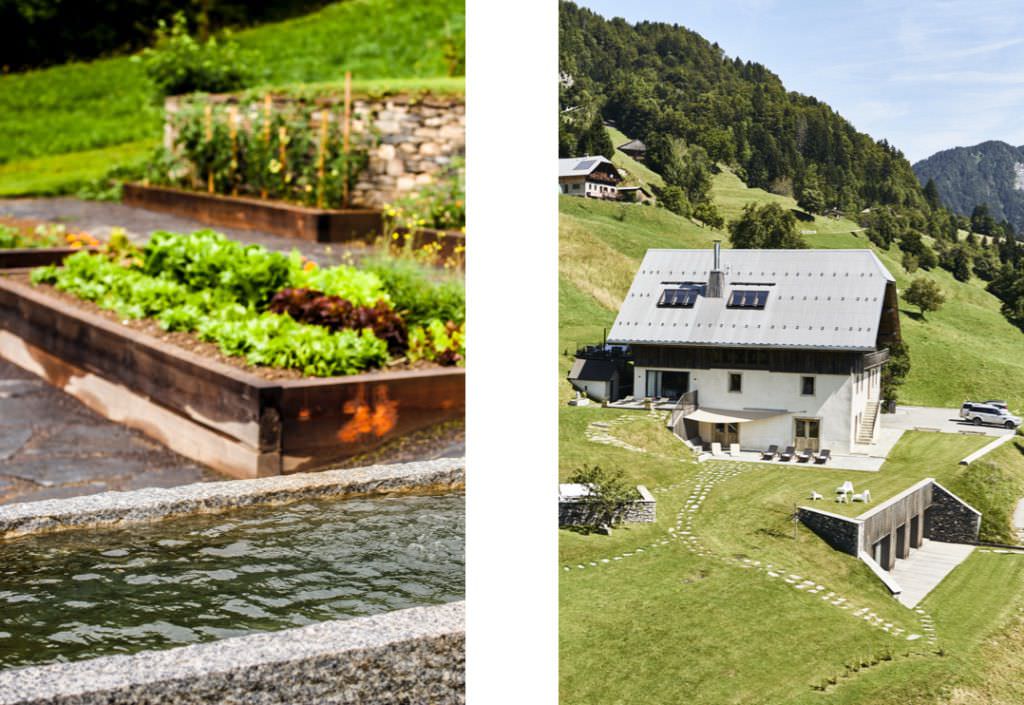 On a mountainside, Chalet Ornella is a breath of fresh air. Behind its rustic façade the chalet has all the assets of a holiday home and more. Make sure to visit its vegetable garden where you can pick the fruits and vegetables for your lunch prepared by a chef. Spend a day with the children and the gardener discovering the life of the vegetable garden.
A house just like a big playground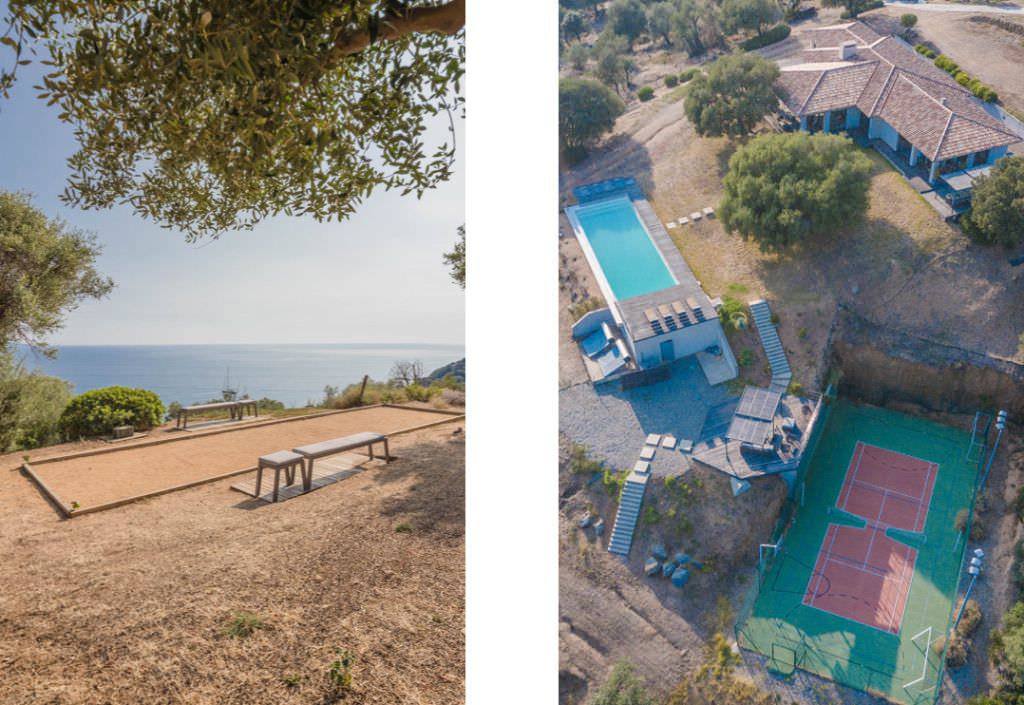 North of Ajaccio, Villa Sunshine is like a big playground. It has a football, tennis, basketball and handball court. At sunset, head to the petanque ground for a friendly competition with a breathtaking view of the sea.
4. Our holiday experiences
Despite the holiday restrictions related to the coronavirus context, do not worry about getting bored. Our concierge service has planned activities for the whole family to recreate the atmosphere of the region in your home. Take advantage of their expertise and the thousand creative ideas they have to create your tailor-made holiday. Here are some inspirations for this summer.
Chef's meal or gourmet picnic?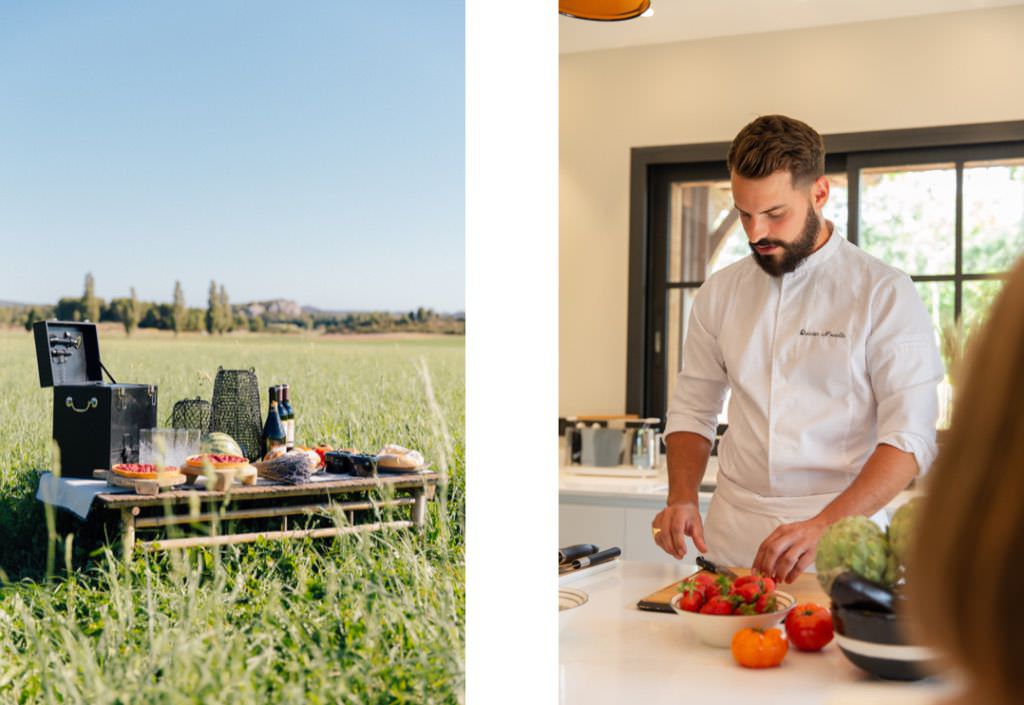 For an exceptional evening, bring the know-how of a Michelin starred chef into your kitchen. Let yourself be transported by the flavours of the destination, vegetables from the garden in Provence, seafood in Cap Ferret. While the chef is cooking, take the opportunity to ask him for some tips.
For a more bohemian feel, escape for a chic picnic prepared by a chef. On the menu, melons and tomatoes from the garden, and local cheeses to be enjoyed with a good glass of wine. Enjoy this beautiful day out in the open air to let your children discover nature.
Yoga by the pool and swimming for children
Start the morning off gently with a family yoga class by the pool. Try new activities like yuj yoga from the comfort of your own home. And if you want to discover new sports, ask the concierge to find your perfect home coach.
Watching children by the pool can be tiring, especially when they can't swim yet. Therefore, we offer swimming lessons at home, to allow them to learn stress-free alongside a professional.
Cocktail classes and a movie night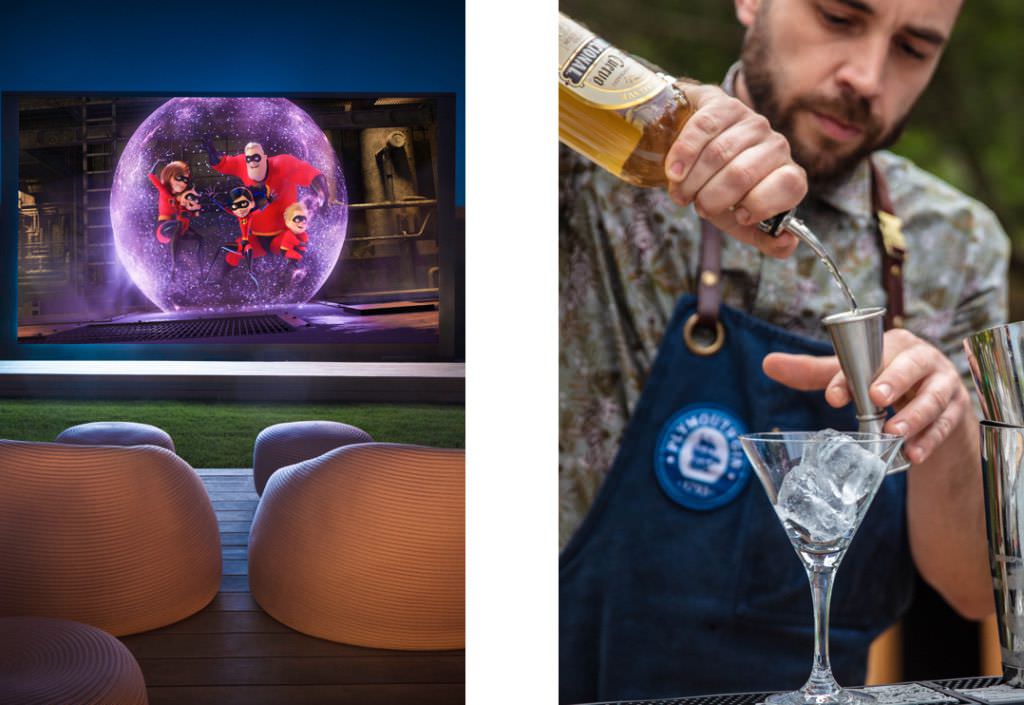 Want to learn how to make cocktails? The mixology class is for you. Learn the fundamentals of creating any type of cocktail before enjoying them at sunset by the pool or on the terrace surrounded by your family.
We can also create from scratch your own outdoor cinema. In the evening, after dinner on the terrace, take advantage of the warm summer temperatures to watch a movie with family and friends in the garden. With the blankets and popcorn prepared, everything is ready for a projection in the best conditions. Why not even go back in time to the 50's with a drive-in cinema and vintage cars?
5. Our holiday services
We offer you all kinds of services to simplify your life while on holiday. Don't worry about groceries. Just keep us informed of any allergies or preferences at the beginning of your stay and let us surprise you. If you want to discover a village with your family, our driver is also at your disposal for your travels. Contact our concierge if you have any needs or desires.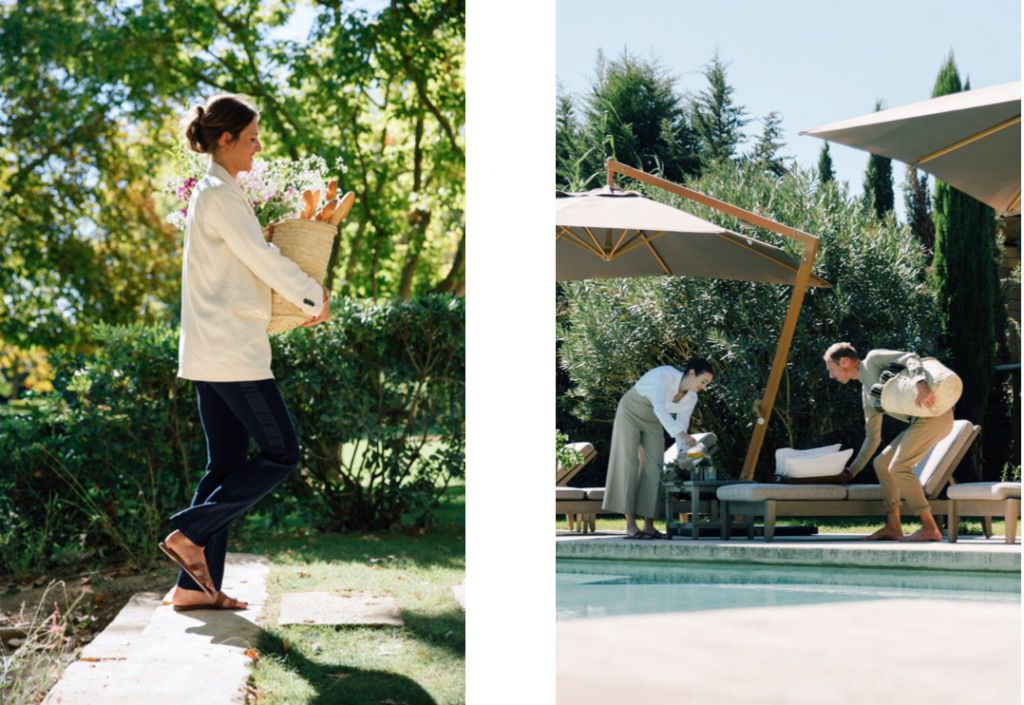 6. Our coronavirus Cancellation Policy
Travelling in the context of coronavirus can seem complicated. In these uncertain times, we understand the need to be able to cancel a reservation if necessary. Book your stay worry-free with our flexible cancellation policy. With this policy we offer a full refund for any cancellation made 30 days before your arrival. Here are some of the houses in our collection that apply this cancellation policy. Discover our collection of rental homes with flexible cancellation here.
A castle in Normandy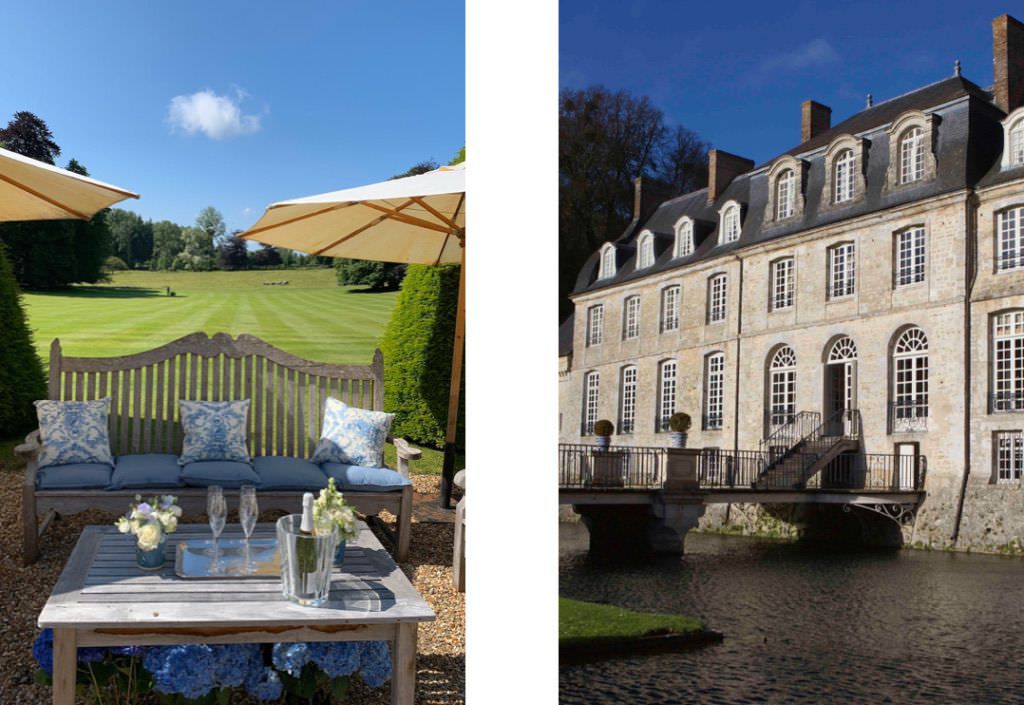 Right next to Deauville, the Château d'Herbértot is a sophisticated and charming residence that transports us to another century. Each room is unique, painted a different colour and adorned with beautiful tapestry. Let its large green lawns as far as the eye can see, its formal gardens and period furniture give you a taste of the castle life.
A getaway to the Cyclades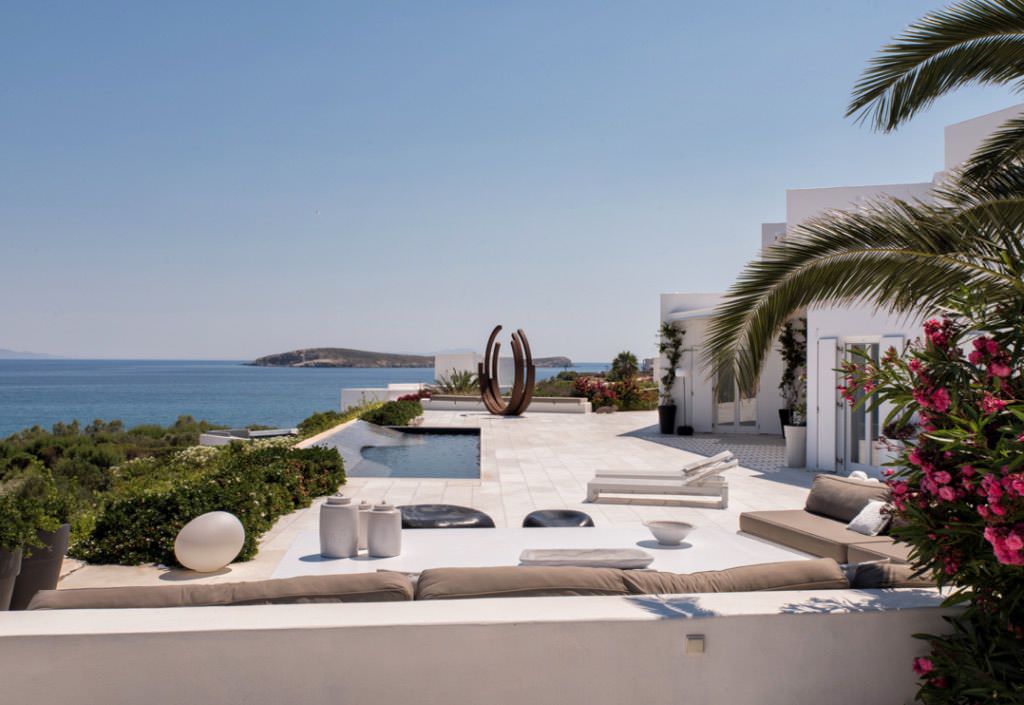 Villa Arista is located by the sea, with a private access to the beach. Immaculate white cubes, oleanders and an ancient theatre: there is no doubt you are in Greece. This large villa can accommodate a total of 22 guests. In the morning, make the most of the fresh breeze and go for a jog on the beach, then come back to take a dip in the pool to cool off. In the evening, enjoy a good glass of wine on the terrace while watching the sun set over the sea.
---
With Le Collectionist, renting a luxury home in the coronavirus period has never been easier. Explore our collection of luxury homes and discover other experiences.