We can think of few better places to escape the winter to than St Barts: a place for frolicking in tropical waters and bathing in the sun on white-sand beaches. Envisage an endless landscape of blue, swelling slightly in parts with white crests, or "white horses" as they are known, atop breaking waves scattered all the way to the horizon.
You witness this scene through the trunks of the palm trees in your villa's garden whilst you receive a soothing massage, the leaves shushing in the gentle breeze, shadows stirring and swirling on the soft green grass beneath.
The expanse of blue is enticing: it is both wild and serene. Later, having been reinvigorated by the magical massage, you walk down the path beneath the dancing fronds and a white strip of sand appears over the lip of the berm. Your gaze is fixed on the sea, and you think how much you would like to be at the mercy of the winds and the waves, gliding across the water.
Our concierge services will complete your vacation on this idyllic Caribbean island. With Le Collectionist, we assure a tailor-made holiday on the island, where we arrange activities thought up by you, so you are left to make lasting memories with your loved ones. These concierge activities and services are among our favourite to do in St Barts, and we have paired them with excellent villas from where your action-packed adventures or serene pastimes can be enjoyed.
Summer's Seafront Sensations
Like most holiday destinations in the Caribbean, St Barts is a world-class destination for water sports. Its bays, some of which are sheltered by coral reefs, make for perfect places to learn how to kitesurf, and gentle swells provide an ideal environment for beginner surfers to take to the waters. Simply speak to your holiday tailor about arranging any of these thrilling activities, or contact Le Collectionist to find the best villas to suit your holiday activities.
Surf's up!
On the north side of the island, you will find some of the best surf spots. Our favourite beaches for catching some breakers are Lorient and Saint-Jean. You will find excellent surf shops to rent some things if you are adept enough to find your own way. If not, our holiday tailor can arrange lessons and some of our villas even have surfing equipment!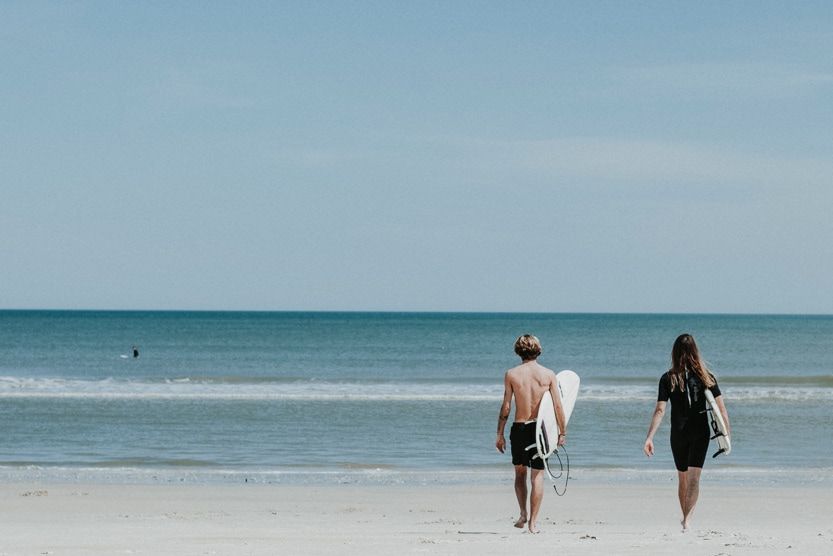 Villa La Plage, as the name suggests, sits right on the beachfront. From this luxuriating villa you can hear the waves crashing and from the comfort of your spacious deck, with a hot coffee placed right in front of you, you can assess the day's surf. The villa comes with a variety of water sports gear, including two surfboards and two paddleboards.
Grab your goggles
St Barts has no shortage of scenic snorkelling spots, but our favourite is Anse a Colombier, which is just off Colombier beach at the northwestern point of the island. The sea life in this bay, with its strikingly attractive half-moon beach, benefit from being in a protected nature reserve with crystalline waters.
For more seasoned submarine swashbucklers, Scuba diving can also be arranged through us. Lucky aquatic adventurers might be able to see a green turtle gracefully grazing the seagrass meadows, or even a gentle giant of the seas - the whale shark. The coral is also beautiful. Some of the best places for snorkelling and scuba diving are accessible only by boat. But fret not! We can arrange a boat excursion to ferry you to the best spots. Our guides are all hugely knowledgable and a lot of fun.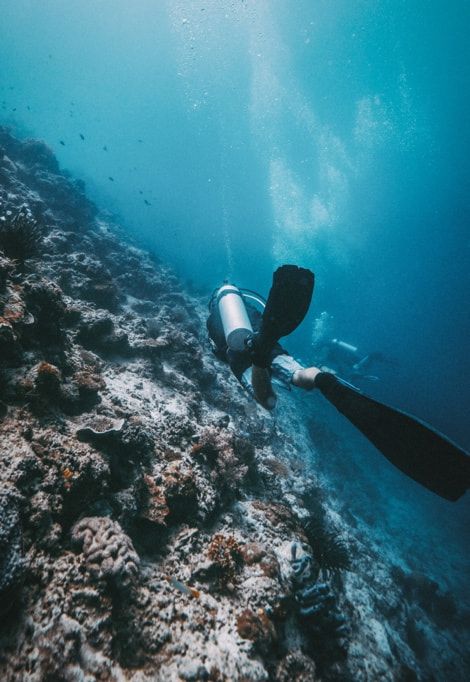 Villa The View is a short distance from Anse a Colombier. After a short drive, the beach is only a brief walk beyond that. Speak to your dedicated holiday tailor to organise a driver and a guide to accompany you on your snorkelling trip. After a morning snorkel, return for a nourishing lunch on the deck overlooking the turquoise bays of the nature reserve below.
Feel the wind in your hair
Kitesurfing is a dopamine inducer of gargantuan proportions. It is also immensely frustrating when you can't get it: its movements are foreign and counterintuitive, and a massive test of your lefts and rights! But once you get that feeling of the rippling water rattling under your board as you race across the bay, you will want to learn this beautiful sport.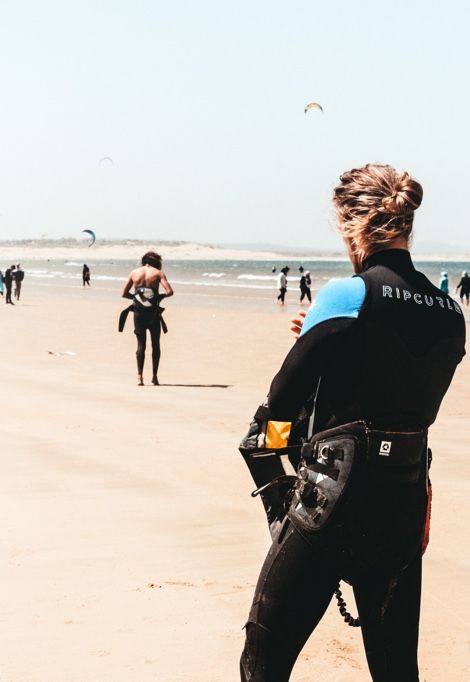 Our holiday conciergerie will arrange for you and your friends or family to take lessons in the shallow bay of Grand Cul-de-Sac, where the reef and the bay creates the perfect level of protection from the elements in which to learn how to kitesurf. Watch with amusement as your friend struggles to get his kite in the air, and watch in awe as your instructor takes flight with utmost elegance and finesse.
Return to Villa Imagine after a joyous day of learning to kitesurf. Sink into weightlessness in the pool, to rest tired muscles and recount the day's events with friends over a condensation-clung beer. Arrange a chef to prepare dinner, so you can experience the wonders of fine dining on your St Barts holiday without leaving the comfort of your luxury villa.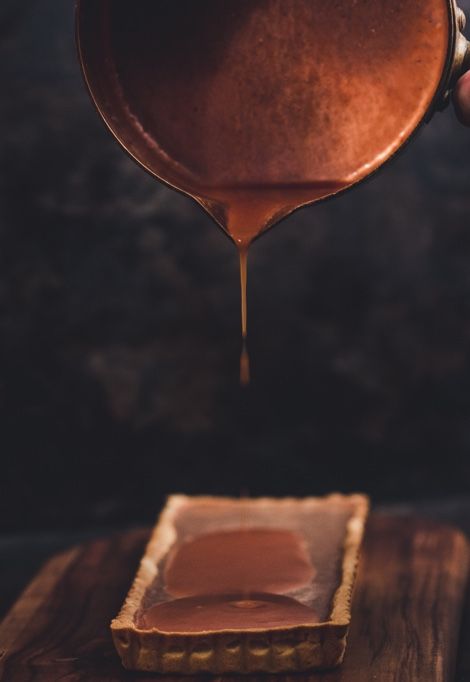 Vitality from your villa
Some people prefer more peaceful and slower pursuits while on their luxury holiday. There are relaxing experiences to be undertaken in plenty on the serene island of St Barts: explore the luxury fashion scene in the capital, Gustavia; practice yoga on an empty beach or in your villa; or spend the early evening with our fantastic tennis coach.
Yoga on the beach
Our extremely talented instructor, Morgane, will guide you through a blissful practice, adjusting her style to suit your needs and adeptness. At the stillness of dusk, place your mat on the smooth sands of Anse Flamands. It is one of the most breathtaking settings you can think of for a yoga session; meditation and appreciation come with great ease beneath the blazing Caribbean sky.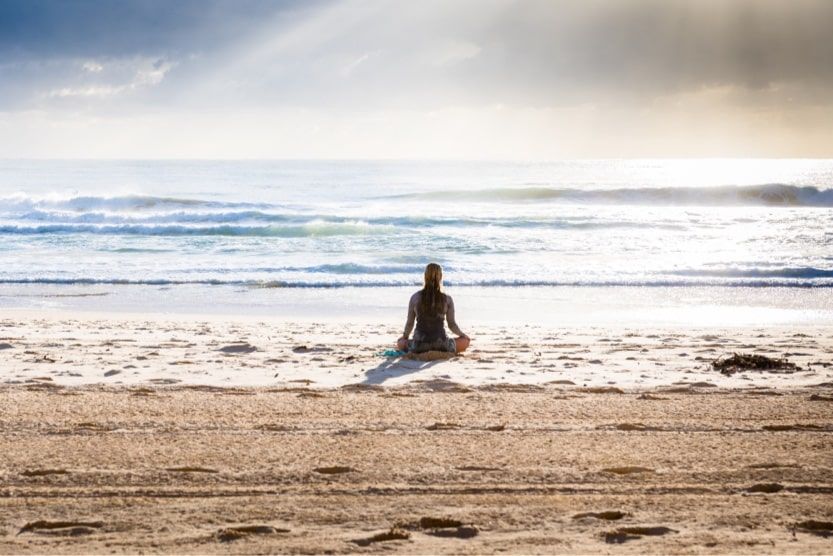 Villa Amancaya is nestled in nature, perched amongst hilltops, with sweeping sea views extending to the horizon. It is a stone's throw away from Anse Flamands, but, if you prefer, the deck of the villa would make for an equally picturesque environment for a private yoga class.
Relax with a massage
As one of our favourite luxury holiday destinations, this spectacular gem in the Caribbean crown has something on offer for everyone. If your muscles need reviving after a sporty day under the sun, or you simply wish to unwind with a soothing massage, we can arrange for our master masseur to attend your villa.
Make the most of Villa Jad's Indonesian-style massage room, a veritable palace of complete zen, from where you will emerge feeling refreshed and loose. This villa, with its footbridge over the koi pond and plants scattered over the terrace, is at one with the natural world, adding to the inescapable tranquility that pervades this wonderful holiday home.
Pearls of wisdom
Learn the science of pearls from Jeremy, a designer who comes from a family of fishermen and divers. Jeremy came to the island with a passion to learn and discover more about these captivating hidden treasures. In the heights of Gustavia, you too can learn about what it is that comprises the life of a pearl, from seabed to necklace.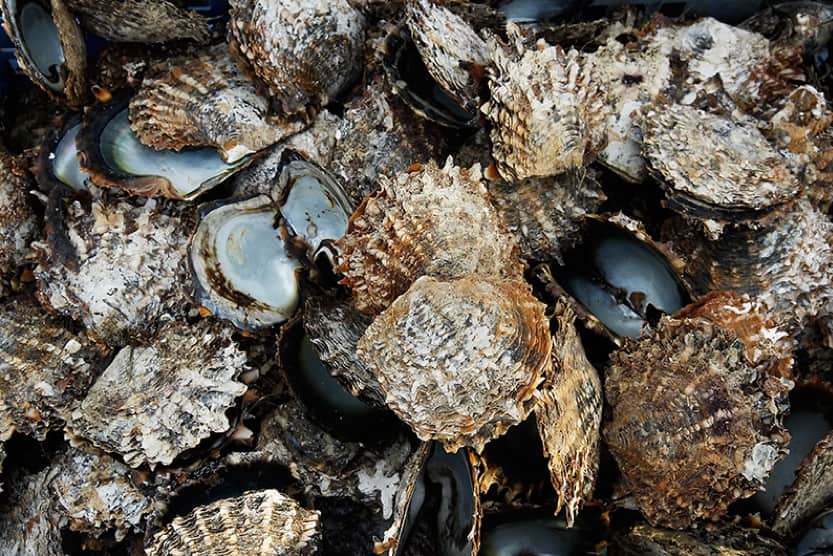 Villa Vitti is within walking distance from Gustavia's centre, allowing you to meander the streets, peruse the trendy shops, and explore the world of cuisine in the capital by foot.
With Le Collectionist, you can dream up a flawless holiday and make it come true without doing much more than contacting us. Explore our collection of St Barts villas for rent to plan your next dreamy holiday on the sunny shores of St Barthélemy, one of the most paradisiacal luxury France holidays. Find out all of the experiences on offer by downloading our book of services.