Duck into the serenity of Le Kaïku, away from the summer throngs that flock to the streets and beaches of Saint-Jean-de-Luz to make the most of sunny days and swelling tides. Inside, behind the stone walls, you are met by an elegant and intimate atmosphere. Chef Nicolas Borombo showcases his skill by producing refined plates with a respect for his ingredients.
Michelin recommends
Beef from the Basque country in cannelloni with seaweed

Roasted lobster scampi, coconut and lime emulsion

Instant yuzu and matcha tea
Information
17 rue de la République, Saint-Jean-de-Luz, 64500, France
+33 5 59 26 13 20
kaiku.fr

Moulin d'Alotz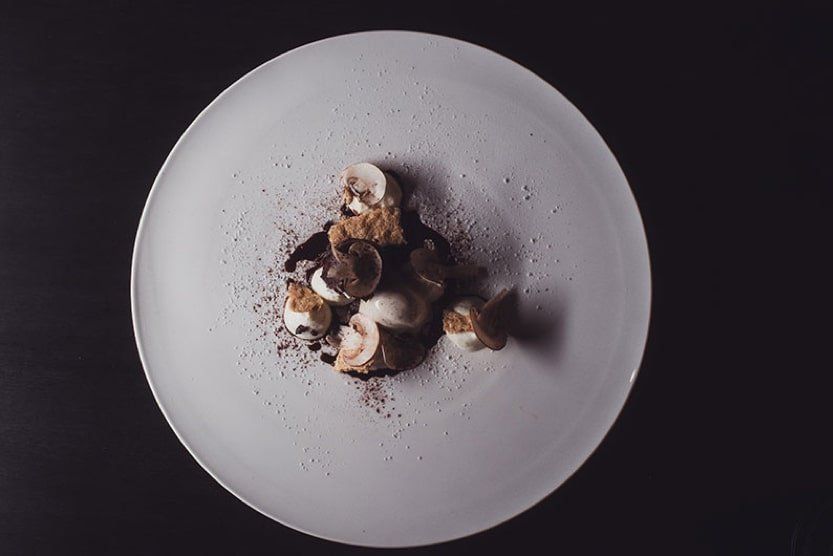 Set inland, away from the busy coastline, Moulin d'Alotz is a refuge for lovers of food. The young local chef, Fabrice Idiart, has an earnestness and wisdom of food that far exceeds his age. Idiart shows a commitment to sustainable gastronomy, sourcing everything locally, including flowers from his father's garden. Each dish is pored over with passion and pride in his art.
Michelin recommends
Natural duck foie gras from the Basque country

Line-caught hake and parmentier glazed with black garlic

Sweet and infused medicinal plants, tangy meringue and milk froth
Information
Chemin Alotz-Errota, Arcangues, 64200, France
+33 5 59 43 04 54
moulindalotz.com

Les Rosiers
Modern and light, the pleasant interior a reflection of the food that is crafted by the two chefs who work together with great skill in the kitchen. Andrée Rosier, one of the two chefs, was the first woman to receive the accolade Meilleure Ouvrière de France in 2007. The couple intend to bring you simple, yet thoroughly thought-out cuisine.
Michelin recommends
Ink squid candy, mushrooms, herbs and "Xamango" broth

Golden veal sweetbread and coffee potato espuma

Mendionde strawberries with a green bean sorbet and meringue pieces
Information
32 avenue Beau-Soleil, Biarritz, 64200, France
+33 5 59 23 13 68
restaurant-lesrosiers.fr

L'Atelier Alexandre Bousquet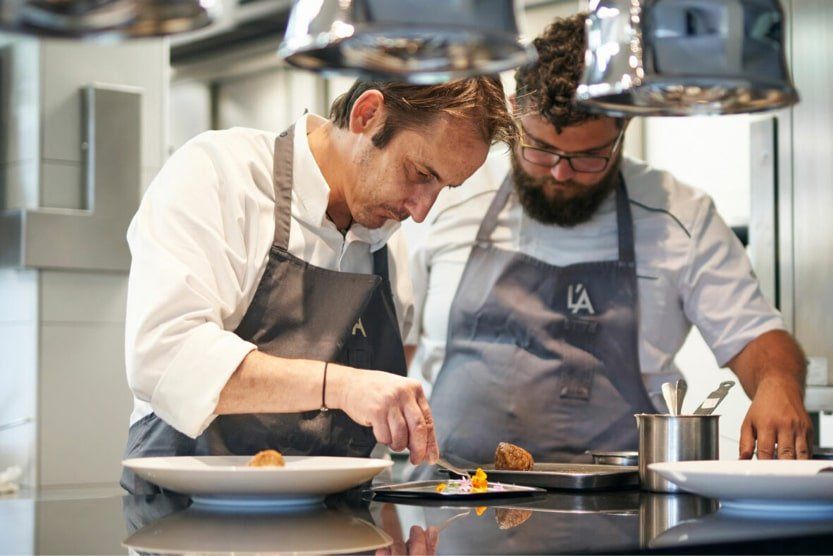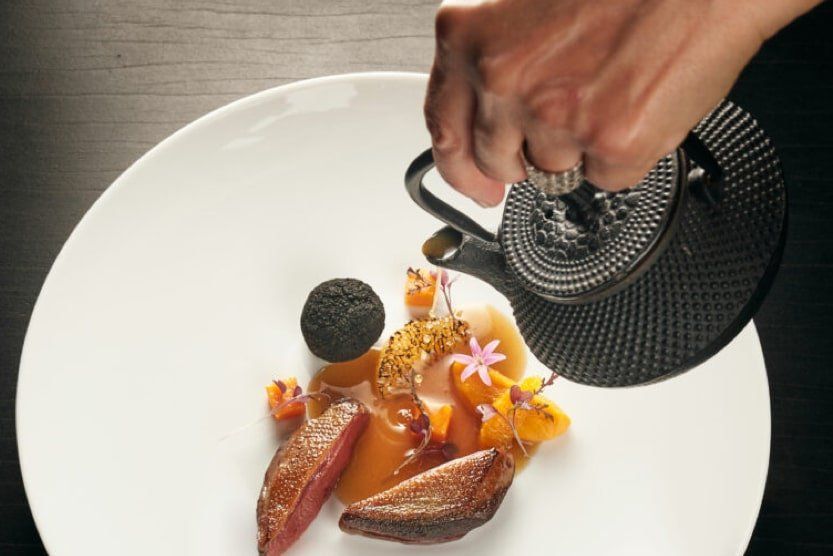 Tucked aback from the bustle of Biarritz, L'Atelier Alexandre Bousquet benefits from a bucolic bliss that oozes into the spacious interior from the surrounding fields. Here, Isabelle Caulier and Alexandre Bousquet manage a restaurant that intends to please through subtleties and refinements with excellent meat dishes. It is a journey of gustatory delights and, for its peaceful setting, definitely one of the Biarritz restaurants with Michelin accreditations worth visiting.
Michelin recommends
Foie gras, oysters, coconut and coffee

Pigeon, turnip and hazelnuts

Mango, lemon and timut berries from Nepal
Information
52 rue Alan-Seeger, Biarritz, 64200, France
+33 5 59 41 10 11
latelier-alexandrebousquet.com

L'Auberge Basque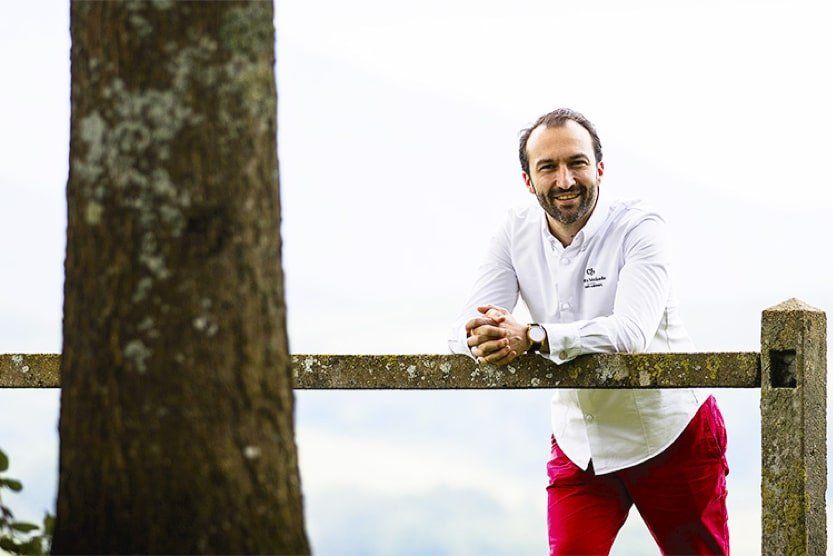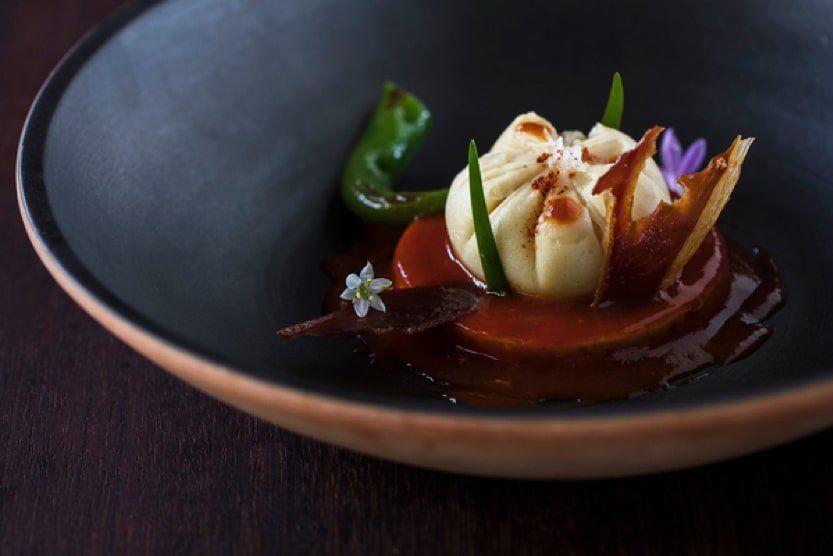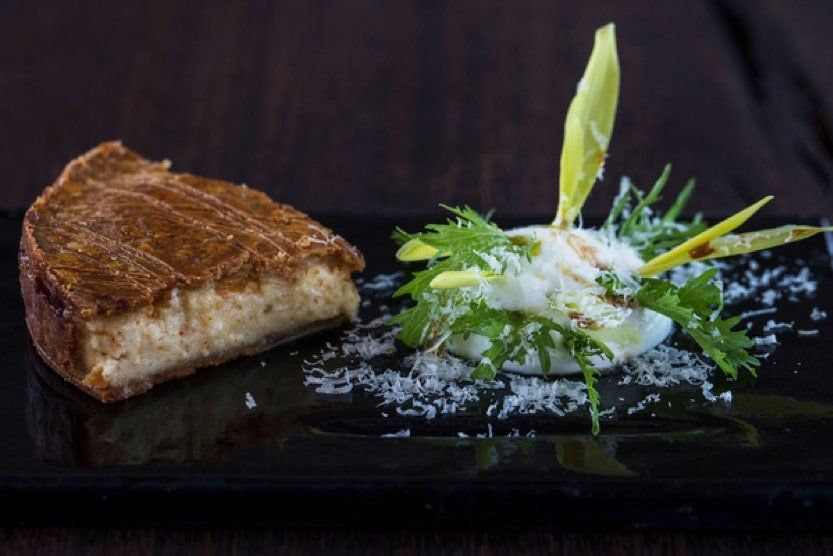 With sweeping views of the mountains and the verdant countryside and a delectable meals produced throughout the day, L'Auberge Basque is a favourite of ours. Given the restaurant's name and the region's reputation, it comes as no surprise that the chef has a knack for delectable meat dishes. Alongside the delicious food, L'Auberge Basque has bolstered its standing with several sustainability initiatives, including ensuring that supply lines are as short as possible.
Michelin recommends
Piperade flower and sweet pepper with free-range egg and ibaïama ham breadcrumbs

Goat with blueberries, goat's cheese and wild arugula

Strawberry from Tarnos with hypocras and hazelnut from Saint-Étienne-de-Baïgorry
Information
745 Vieille Route de Saint-Pée, 64310 Saint-Pée-sur-Nivelle
+33 5 59 51 70 00
aubergebasque.com

Biarritz Michelin-star restaurants with two stars
Relais de la Poste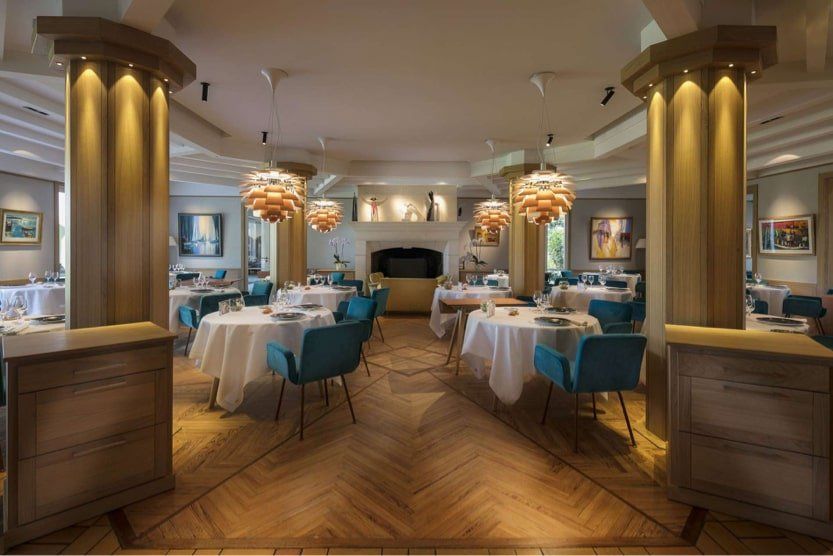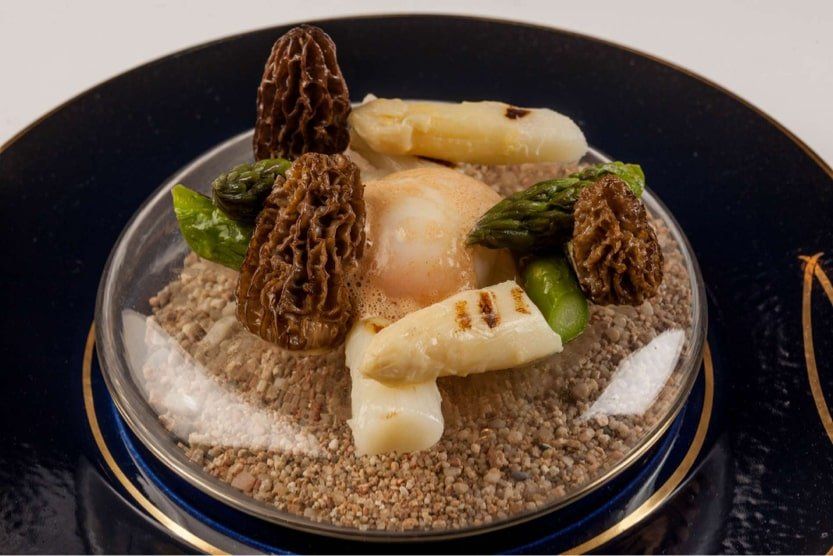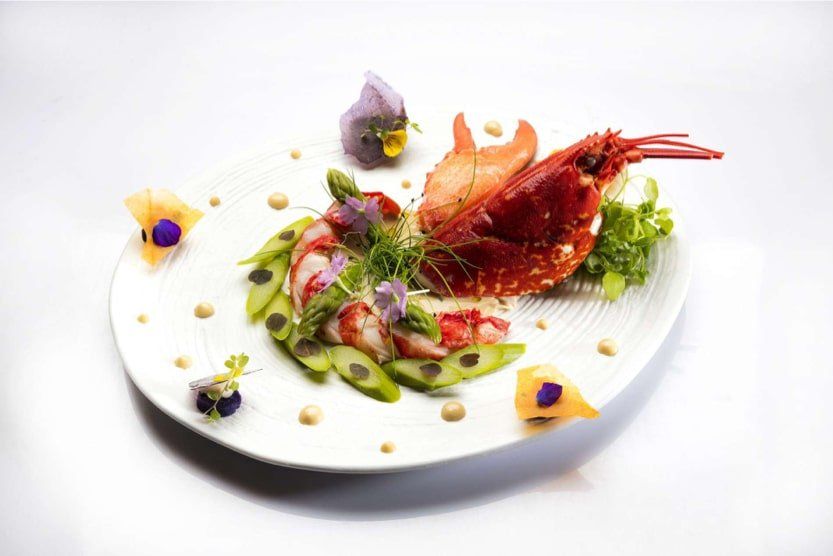 Further to the north, in Magesq, you will find a gastronomic gem nestled amongst the pines; you will find a chef committed to local produce, who finds joy in working with good ingredients and giving each his sincerest admiration. Chef Jean Coussau is a classicism, and works all his dishes to perfection. Each season brings with it new meats and vegetables, with the fresh fish from the Atlantic and the nearby rivers, or the finest game meats during the autumn's hunting.
Michelin recommends
Warm duck foie gras with grapes

Grilled Adour salmon and real béarnaise

Lemon trompe l'oeil, lemon meyer marmalade with verbena
Information
24 avenue de Maremne, Magescq, 40140, France
+33 5 58 47 70 25
relaisposte.com

A stone's throw from Biarritz: 3-star Michelin in San Sebastian
Arzak
The journey to San Sebastien, which is a mere bay across the Spanish border, is worth every second once you reach Arzak's renowned tabletops. Once you throw open the doors of the large house that Arzak calls home, you will be immersed in a world where food and drink are king and legion. One can expect exceptional food the flow freely from the father-and-daughter duo's kitchen into the two dining rooms; wine from the impressive cellar. This is a must-do experience for all foodies who will be visiting Biarritz on their luxury holidays in the summer.
Michelin recommends
Lobster with fermented asparagus and batak

Fish of the day marinated with cinnamon and escorzonera

Ruins of chocolate, carob pectin and crunchy honey
Information
Avenida Alcalde José Elosegi 273, Donostia / San Sebastián, 20015, Spain
+34 943 27 84 65
arzak.es

With Le Collectionist, discover the thrilling world of food in and around Biarritz has never been easier. From one of our luxury villa rentals, you will be free to embark on a gustatory and visual journey through regional and international cuisine at one of these Biarritz restaurants with Michelin stars.